One Carb Cookie Dough Bites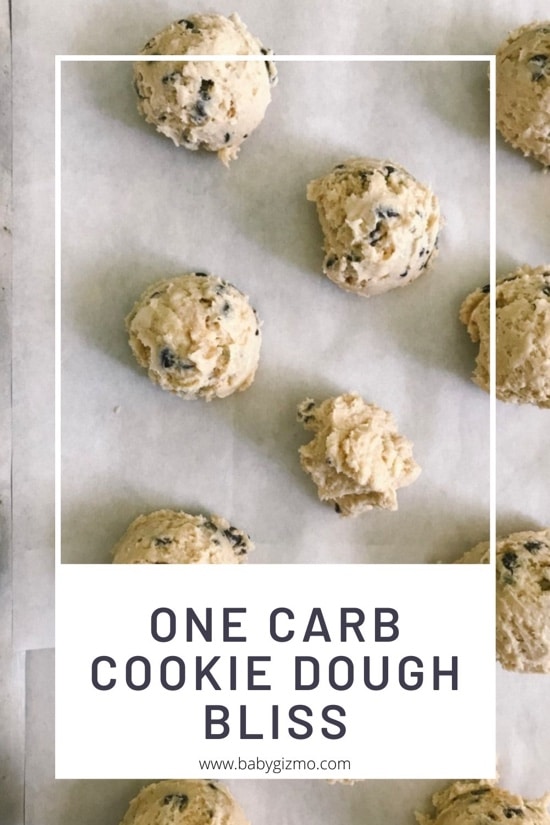 I don't eat low carb. Not sure if I actually can. But my husband eats low carb. So, when I want to surprise him with a treat I search all things keto and whip him up a dessert I hope we will both love. Something like these one carb cookie dough bites.
Now, some keto treats are only delicious to those who have been without "the good stuff", but these one carb cookie dough bites are perfection to all taste buds on earth. I promise. Best of all, they're easy! And, you probably have the ingredients on hand.
Dessert in a jif, yes please!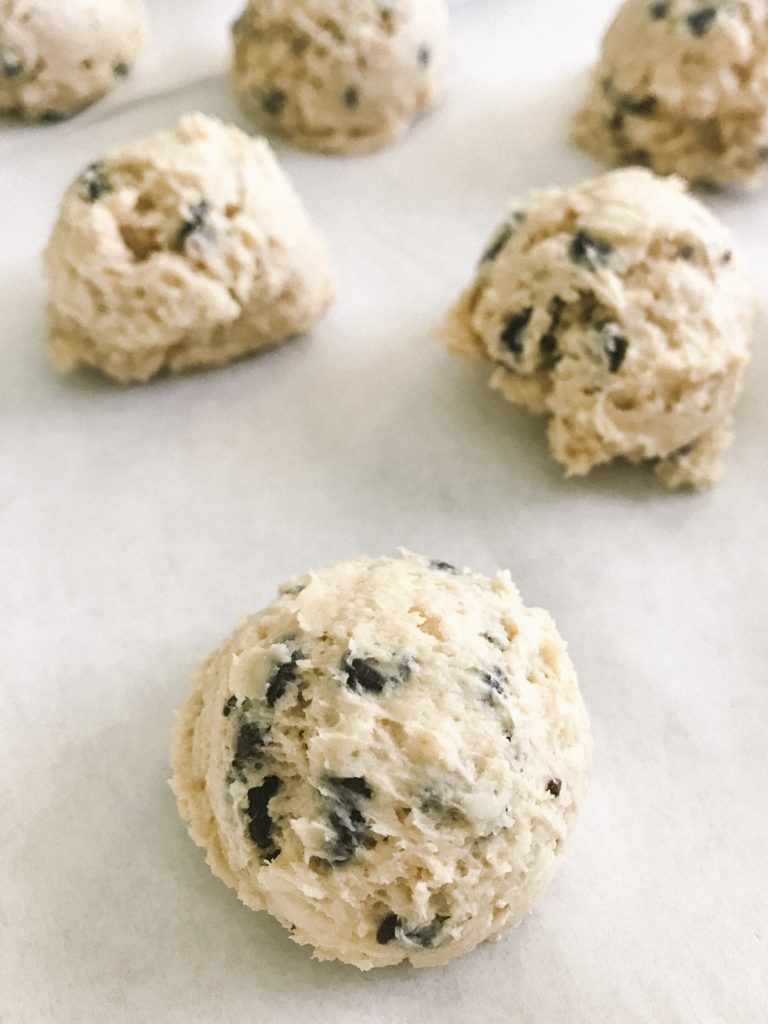 INGREDIENTS
1 cup cream cheese, softened
1 stick butter, salted
1/2 cup creamy peanut butter (the plain kind, no sugar added)
1/3 cup erythritol … regular sugar is ok if you're not making these keto specific
1 tsp vanilla
1/4 cup mini chocolate chips (stevia sweetened, the Lily's brand if you're keto strict … regular if not)
DIRECTIONS
In a mixing bowl cream everything together with a hand mixer. You want everything "cookie dough" to be super combined. So whip it. Whip it real good.
Refrigerate for 30 minutes, then use a cookie scoop to place cookie dough balls on a parchment-lined cookie sheet. Freeze for 30 minutes and then move to a storage container.
Enjoy these amazing cookie dough bites frozen (my favorite) or a little thawed.
Each cookie dough bite has 1 carb, buuuuuut if you enjoy more, I won't tell a soul. Granted, they're such a rush of decadence, it's doable to say one and done. Or one and one more later 🙂 Basically, if it crosses your mind to make a double batch of these, go right ahead!