We are back with another Baby Gizmo stroller review! Today, we'll be talking all about the travel-friendly, feature-stocked, umbrella stroller – the Summer 3Dlite+ Convenience Stroller!
If you are looking for a lightweight stroller that is easy to fold, has a roomy seat, a super large canopy and big basket, this might be the travel stroller for you!
SEAT
The Summer 3Dlite+ Convenience Stroller sports a roomy seat that is 12 1/2″ with an 18″ seat back and a measurement of 26″ from back to seat to canopy and accommodates a child from 6 months to 50 lbs. The seat sports a padded, adjustable, 5-point harness with an easy to do buckle. You are going to love the deep recline when your baby wants to rest and it's easy to adjust with just one hand.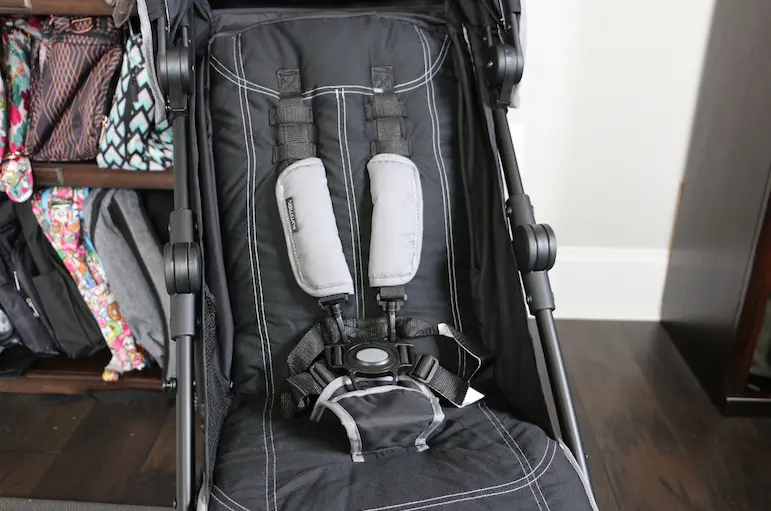 The premium fabric on the seat is one of the things (*along with a wider seat, bigger basket and bigger canopy) that gives it the "+" in the name and differentiates it from the original 3Dlite.
We really like that Summer paid attention to details such as including a removable cup holder and a parent cell phone holder on the side of the stroller handles, as well as, the zip-close storage pocket on the back of the canopy.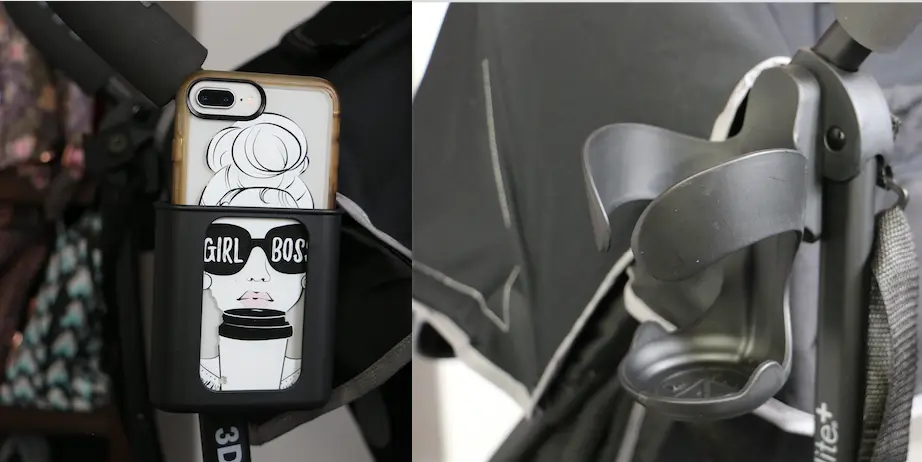 BASKET
You'll find a large basket (for an umbrella stroller!) under the seat that can hold a medium to large size diaper bag and is easy to access if the seat is upright.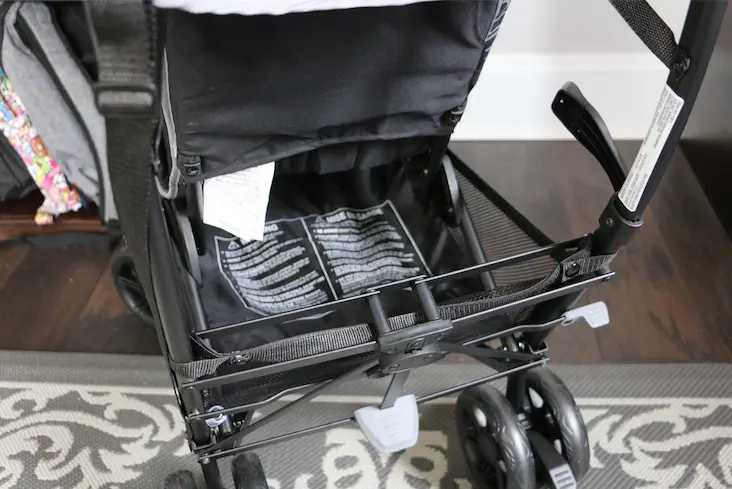 CANOPY
The full coverage canopy is just that – FULL COVERAGE! It's not only large with an extra pop out sun visor but it can fold forward in front of your child to give them even more sun protection. We love the large peek-a-boo window on the back of the canopy that not only allows to you keep an eye on your baby in the seat but it's mesh so it allows air to circulate through the stroller seat.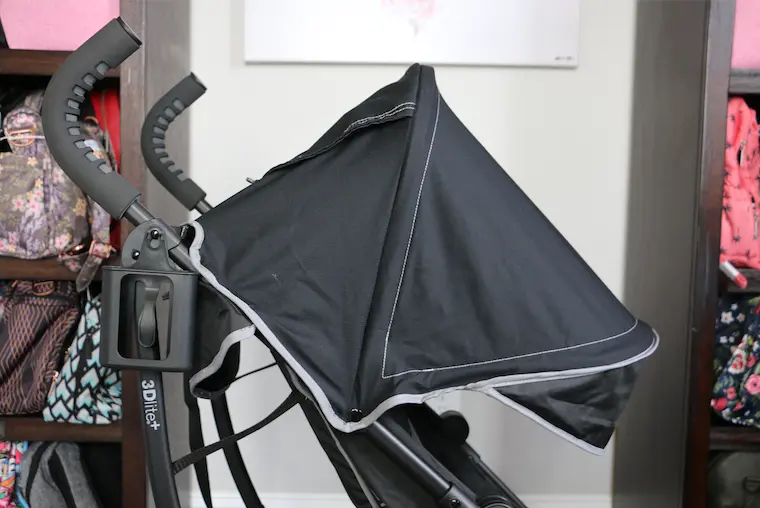 STROLLER HANDLES
The foam handles are tall with a measurement of 42″ from ground to top of handles so this buggy is good for tall and shorter parents.
WHEELS
The stroller rolls on four 6″ wheels with the back ones sports individual brakes to lock the stroller into place. The front, anti-shock wheels also have the ability to lock straight to take on a bit of mom terrain. Even though the front wheels lock straight this is not an all-terrain stroller. The maneuverability is best on smooth surfaces.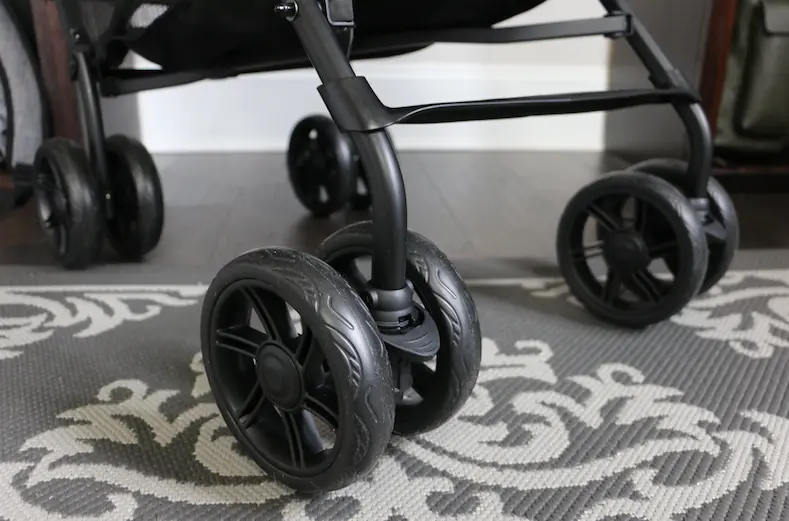 SUMMER INFANT 3DLITE+ VIDEO
The Summer 3Dlite+ Convenience Stroller comes in four color options: black/black, grey/black, pink/black and blue/black. The stroller retails for $129. You can order one HERE.