It's tricky business, trying to have a green thumb. Plants need light and water and attention … and children who don't pick at their leaves.
I've welcomed a few plant babies into my home and some are still alive. After a particularly rough spell (an aloe left out in the cold and a fern that withered under my not close enough attention) I decided to find a few fake plant to take their place.
I was skeptical. Fake plants were for grandmas, right? I imagined bouquets of fake flowers and greens that were not a real shade of green. But, thankfully, I found some gorgeous fake plants. Like, really, really pretty!
I mean, can you even tell which ones are fake and which are real?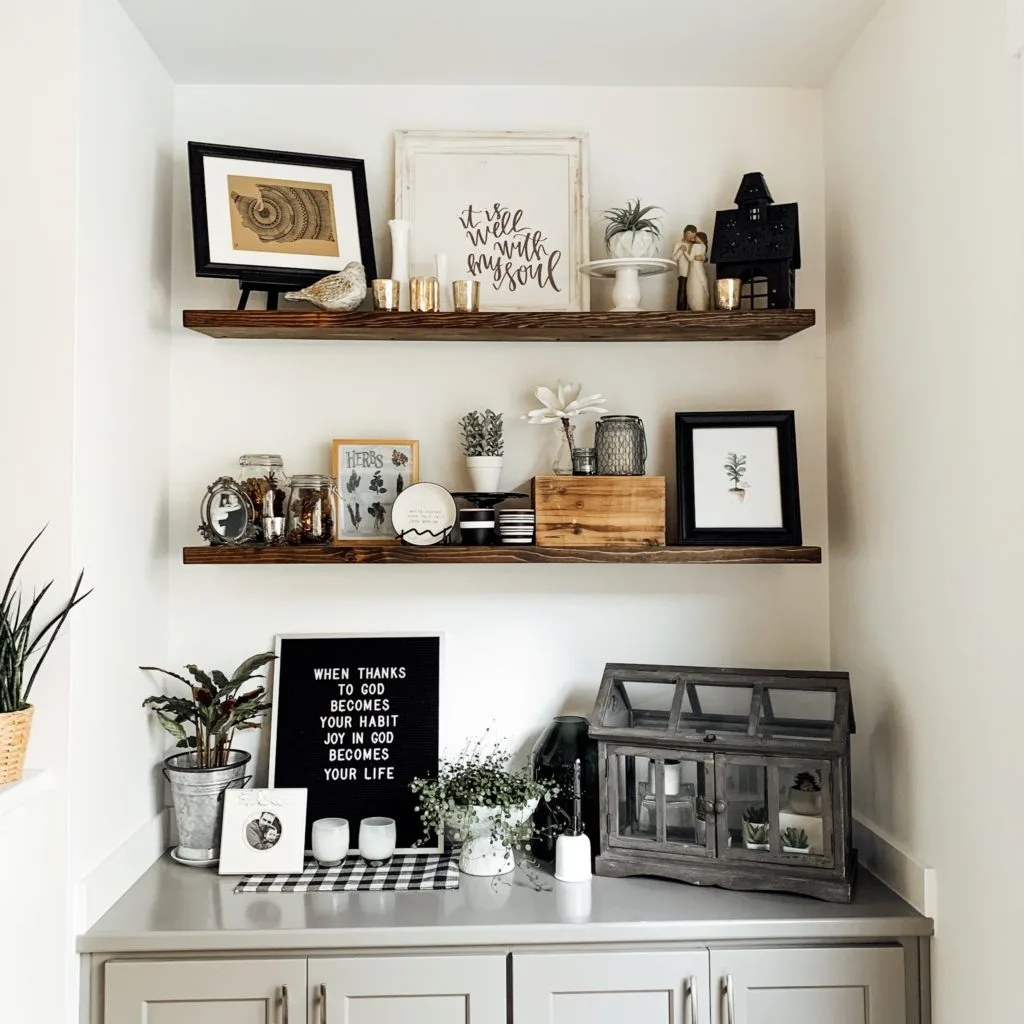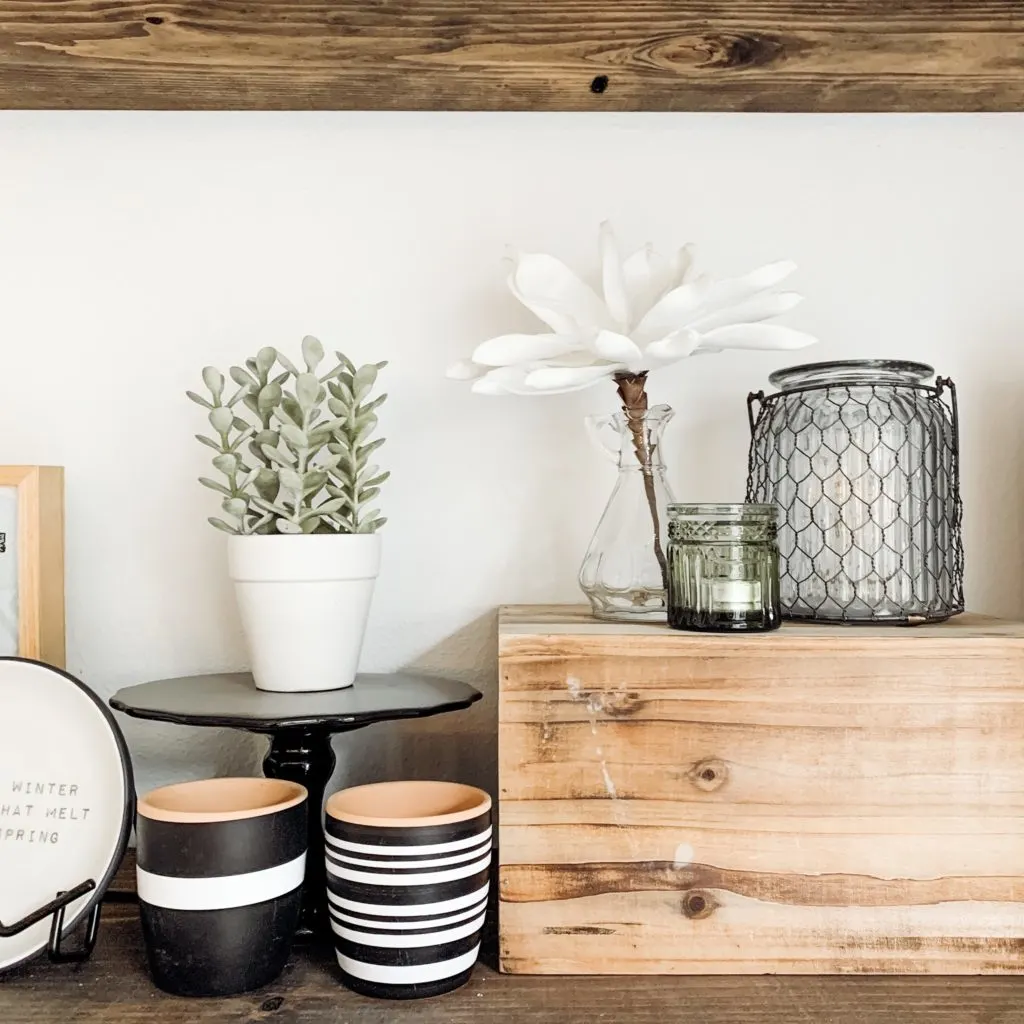 Where did I find these fabulous fake plants?
IKEA.
Hobby Lobby.
Target.
The trifecta of home decor. These three stores are home to fake plant heaven. And, they don't even break the bank! Other craft stores like Michaels and JoAnn's have great options too and Magnolia is A+ … obviously.
My hanging plants all came from IKEA, as did the white pots they're in. First these hung in the corner of my daughter's room, but when we moved they found a home in our master bathroom. It adds such a fresh pop into an otherwise dull space.
I've learned that I'm not the best succulent plant mama so all of my indoor succulents are fake. I've found them everywhere from Target's Dollar Spot to a variety of craft stores. Since they're small, I love placing them together in little bundles.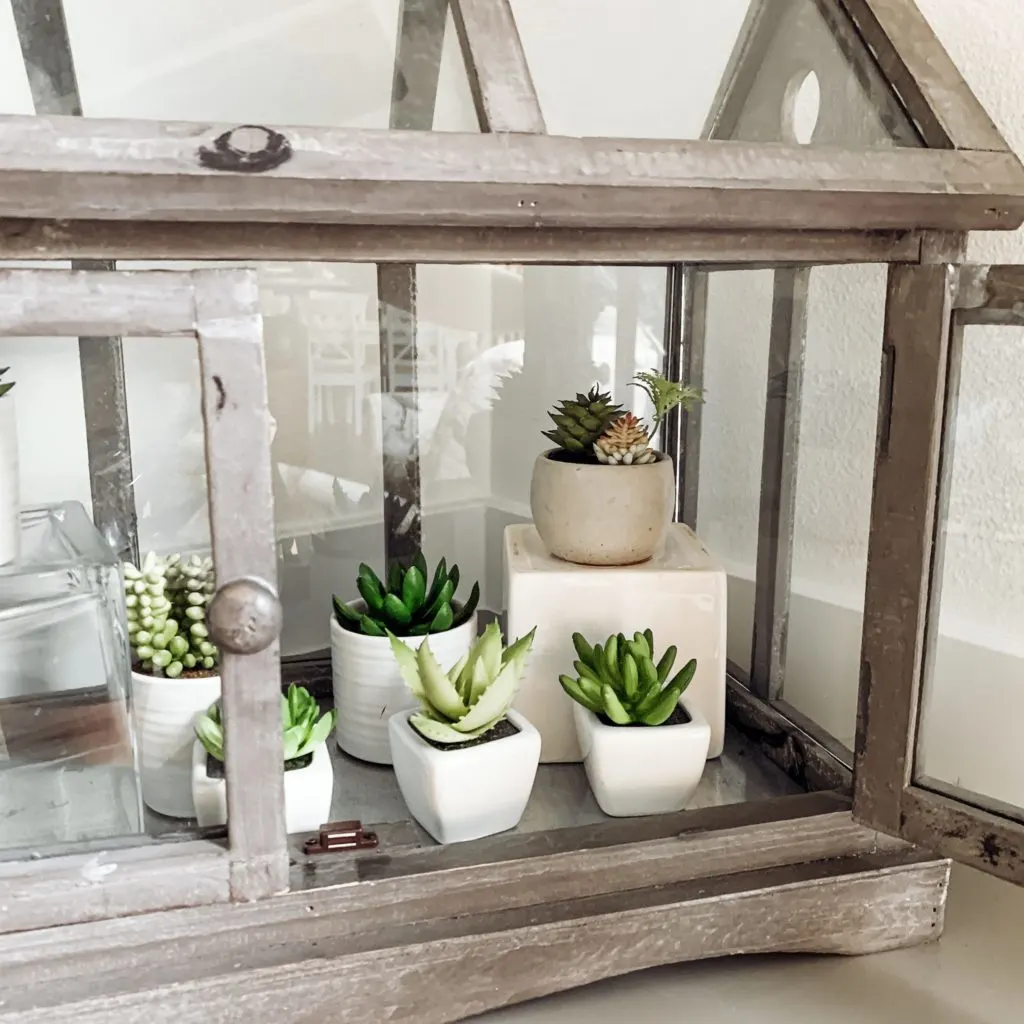 I've collected fake plants for a few years now. To find the perfect mix you just have to keep your eye out. If you're currently shopping, here are some of my favorites:
Sage bush, swoon!
The perfect pop of color.
IKEA's "oregano", not edible, but oh so pretty.
Boxwood in a pot, boxwood wreath – both are perfection!
A tabletop size fiddle leaf fig, because the real ones can be so finicky!