I've always loved sandwiches. But not really homemade ones. For some reason sandwiches just always taste better at a restaurant, right?
WRONG.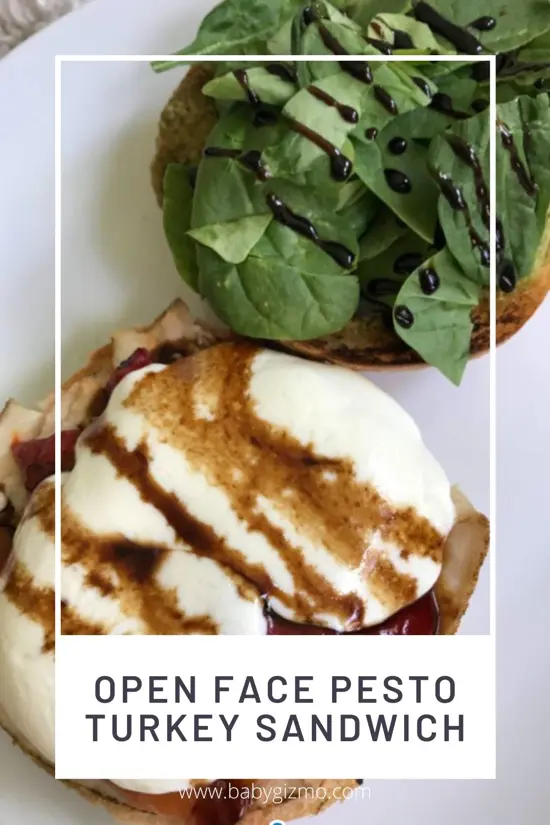 Homemade sandwiches can absolutely be delicious. You just have to get out of the meat and cheese rut. Special sandwiches need a sauce. They need good bread. Often, in my opinion, they need to be broiled.
I had something like this open face pesto turkey sandwich at a restaurant and immediately knew it was one I wanted to recreate at home. So I did! And now it's definitely in our rotation of amazing homemade sandwich recipes!
Ingredients
Artisan bread – flat, buns, or rolls (I gravitate to Kaiser buns)
Butter
Pesto spread of choice (Costco's variety wins in my book!)
Campari tomatoes, sliced
Herb-crusted turkey
Fresh mozzarella
Spinach
Nonna Pia's Balsamic Glaze (again, Costco or Amazon has it too, it's just much more expensive there)
Directions
Sandwiches are all about building and timing. So, first, gather all your ingredients so they're ready when you are.
On medium heat gently toast the inside of your bun. Butter liberally. I read once somewhere that one of the biggest differences between restaurant cooking and home cooking is the amount of butter that is used 🙂 Remove from heat and on an oven safe pan lay the bottom of your bun. Spread pesto. Add slices of turkey and tomato. Top with fresh mozzarella.
Broil your open face turkey pesto sandwich for 1-2 minutes, just until the cheese melts. Remove from the oven and transfer to a plate. Top with spinach and drizzle with Nonna Pia's Balsamic Glaze. And truly, get that glaze, it's special and so amazing on sandwiches, salads, pasta dishes, and more.
Serve open face on just one piece of bread or "lid it" with the top … you pick!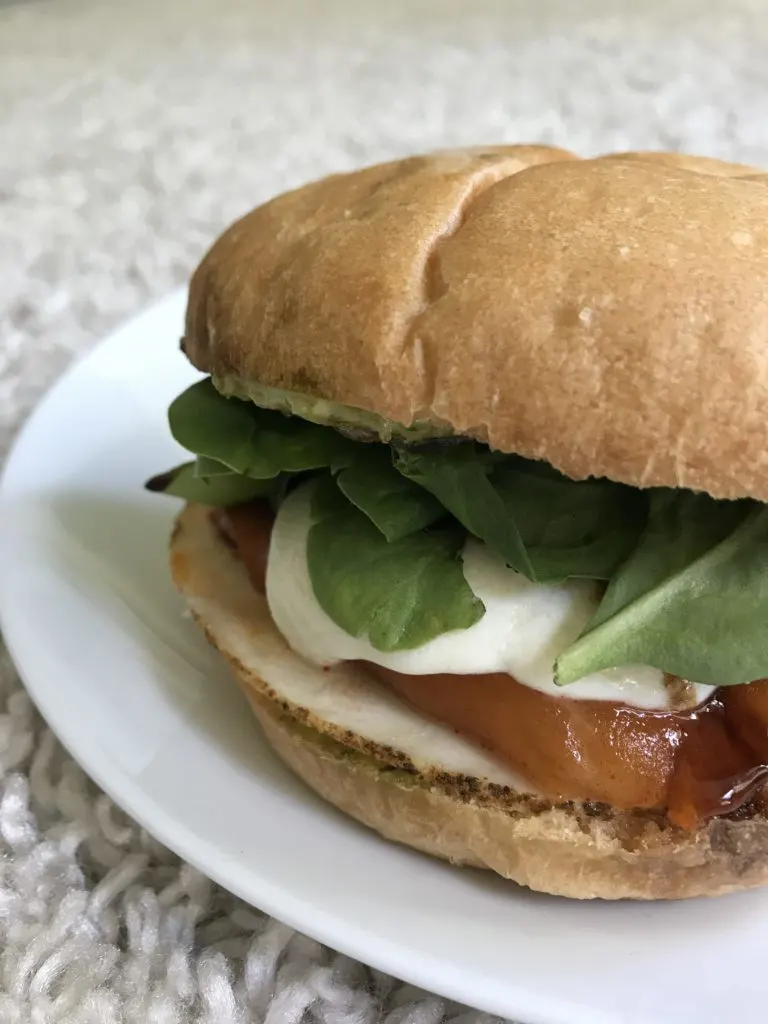 Make one or make ten for a whole group of friends. These sandwiches don't disappoint!