I'm pretty skeptical of iPad games that claim to be all about learning. I prefer hands on options for my little ones and we really don't incorporate the iPad into much of our daily life. But, after hearing about Tiggly off and on I decided to do a little more research.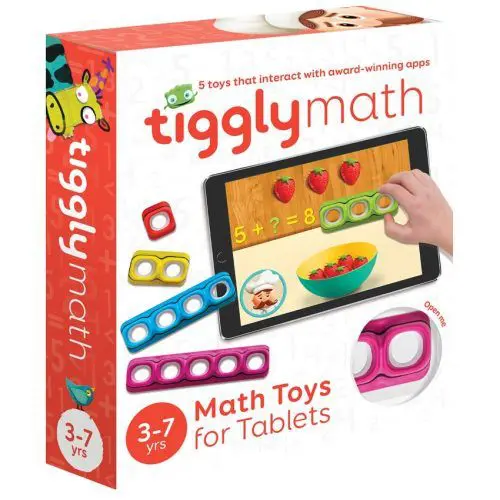 Tiggly Math, and the accompanying Tiggly Shapes and Tiggle Words, came recommended to my family from a homeschool mom I really look up to. She said it was a perfect supplement to their normal math curriculum and something her kids really looked forward to playing. And, thanks to the Tiggly's interactive pieces, it can definitely be considered hands on! No wonder it has been a hit with my kids and parents alike!
The Tiggly apps are free. What you pay for is the interactive math toys that look like this: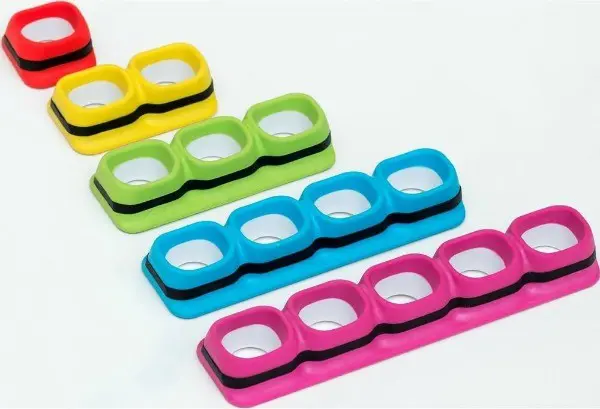 The Tiggly Math set runs about $30. You can also buy it in a bundle with Shapes and Words for a little discount.
Tiggly Math is ideal for the 3-7 year old crowd. Through interactive games it prompts your child to explore counting with Tiggly Cardtoons, addition and subtraction with Tiggly Chef (our favorite!), and numberlines with Tiggly Addventure.

Daily, my 4 year old asks if I can set the timer so he can "do my work" and my 6 year old considers it a treat to play Tiggly after she finishes up her regular schoolwork. They even happily play the games together! Tiggly Math has given them both a love for numbers and I'm thrilled with how the apps correct, encourage, and promote next steps.
From motor skills to numbersense to problem solving and storytelling, Tiggly Math is no doubt a leader in interactive math games. Our family can't think of anything we'd change. I can say we're hoping that the creators behind Tiggly come out with something for the 7+ kiddos next!
Download the Tiggly apps here.
And shop for Tiggly interactive toys here.