It's time for all things Valentine's Day including this adorable Penguin Valentine's Day Craft!
I love reading books about love with my kids, baking treats, and pulling out all the Valentine's Day craft supplies. Bring on the pink and red paper, doilies, glitter glue, and google-y eyes!
This week my kids and I merged the cutest winter animal with some Valentine flair … meet the newest love bug on the blog, Miss (or Mister) Penguin Heart!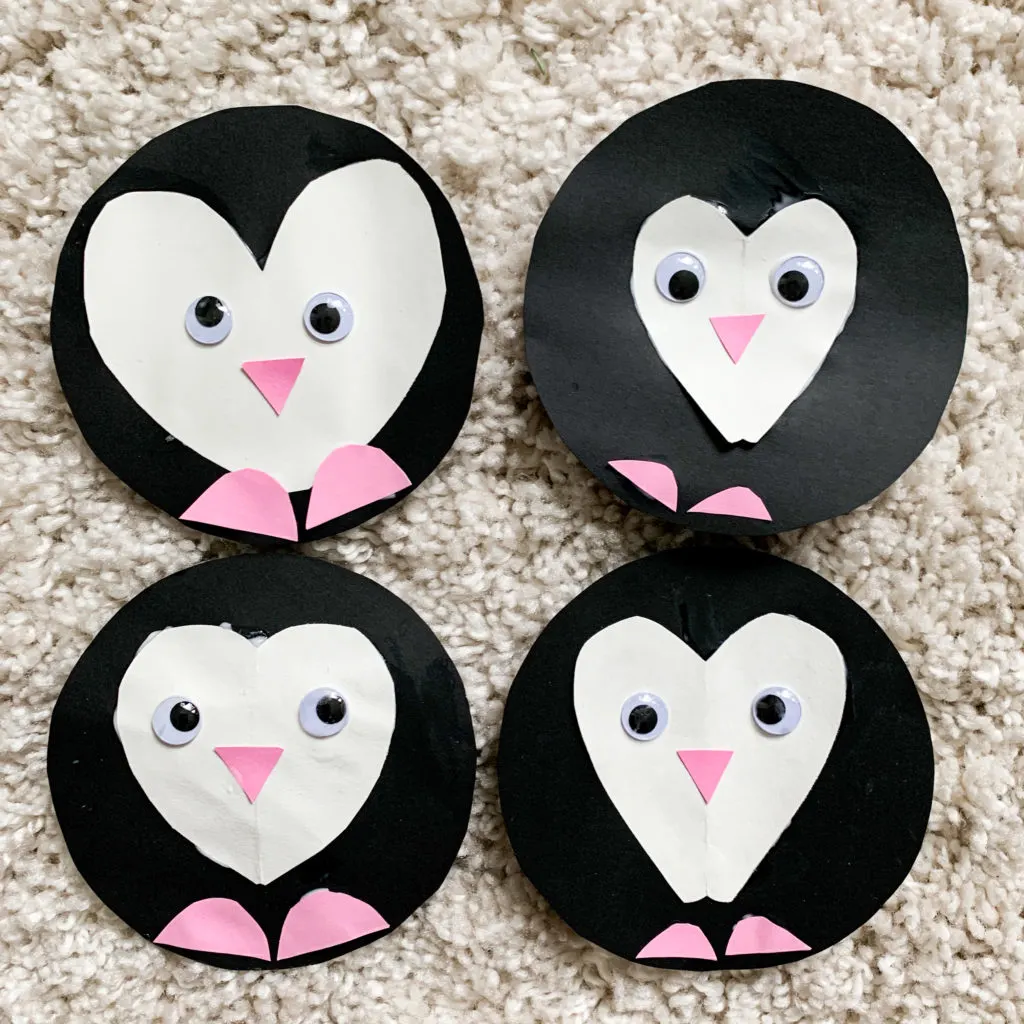 Penguin Craft Valentine's Day Supplies
A circle form like a bowl lid
Cardstock paper – red or pink, black, and white
Scissors
Glue
Google-y eyes
Directions
Trace a circle on the black paper with your circle form and cut it out. This is the base of your penguin.
Then, cut a white square that roughly fits into your black circle. Fold it in half and cut out a half heart. Do not cut the creased side. Unfold and "ta-da" you have a perfectly equal-sided heart! My kids loved learning this little trick!
Cut a pink triangle nose and two little oval feet. You can choose red if you prefer.
Assemble with glue and add google-y eyes at the very end. And that's it! Your Valentine's Day penguins are complete!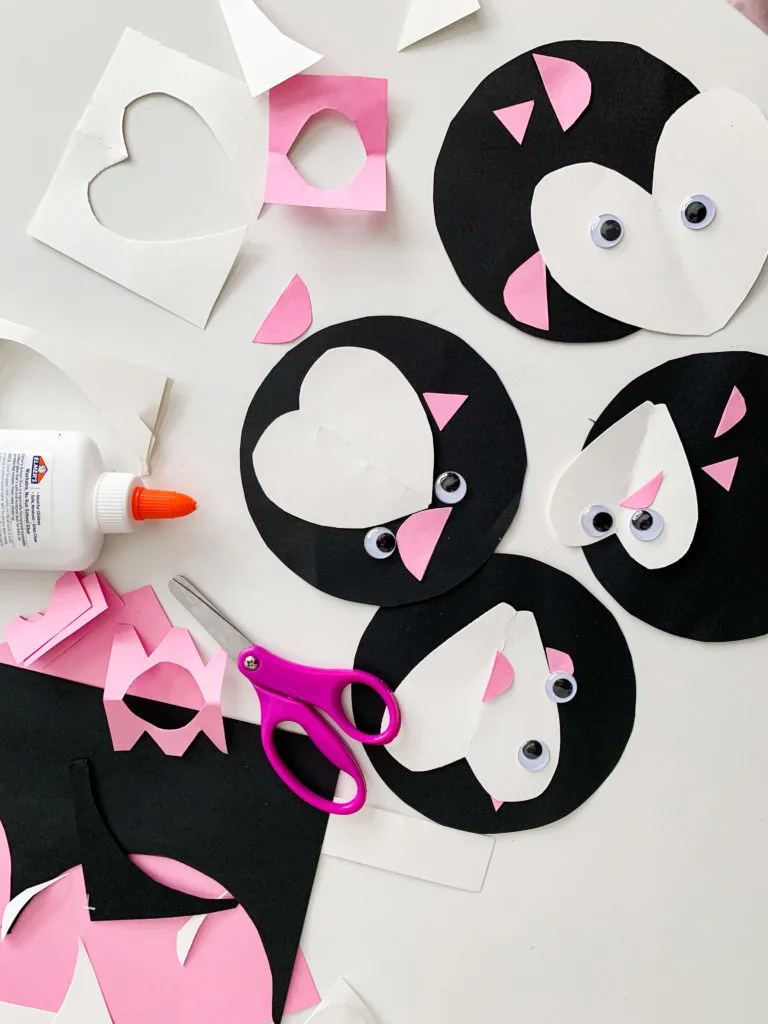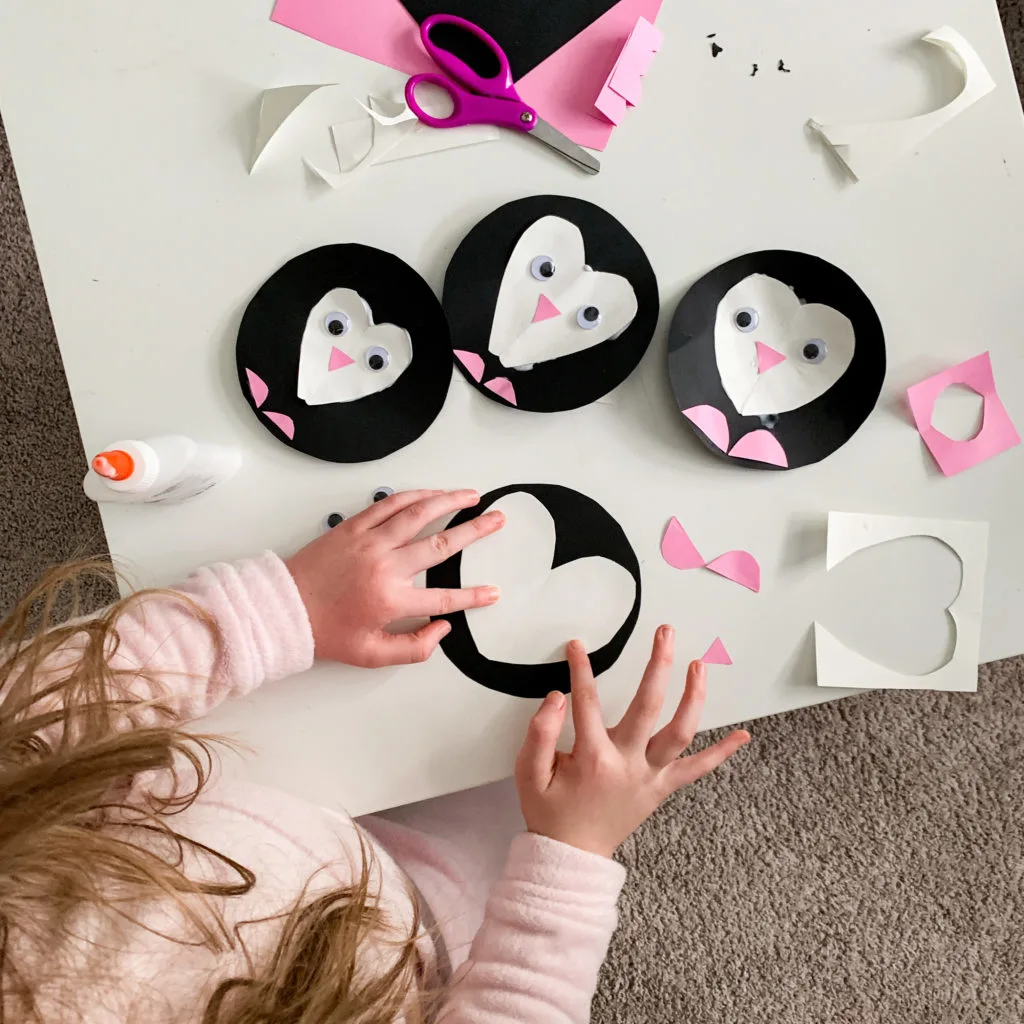 These sweet little penguins can be turned into valentines (just use a metallic pen to write on back) or displayed on a Valentine's Day banner. We're going to pop one into Daddy's lunch box on Valentine's Day for a fun little lunchtime surprise 🙂
P.S. Don't you love how kid's art projects all turn out so unique? Same directions, same supplies … but each penguin has such a different personality!