Princess Pink Jello Salad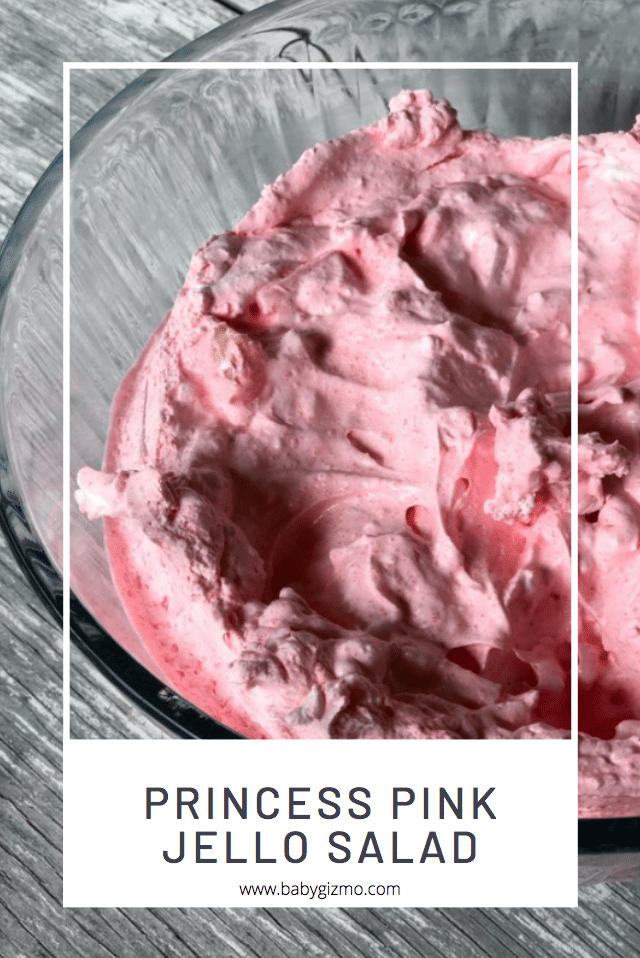 Do your kids like to join you in the kitchen? If so, Princess Pink Jello Salad is going to be a new favorite in your side dish repertoire!
I've been making this "salad" since I was a little girl and it has been so fun to pass it on to my daughter. She has dubbed it Princess Salad, but of course, pink is for everyone! Princess Pink Jello Salad is light and fluffy, the perfect side dish to a meat and potatoes kind of meal. We always add it to our holiday menus and during the spring it's a lunchtime favorite alongside peanut butter and jelly too. I mean, who wouldn't want a dollop of a chilled sweet salad at lunch?
Best of all, this recipe is one kids can create independently pretty early on. My seven year old is able to read the recipe and follow all the steps without my help. High five for kitchen independence!
Ingredients
1 1/2 cups cottage cheese
1 package strawberry Jello (or any pink color you choose)
1 can pineapple chunks, drained
1 – 8 oz tub of Cool Whip
Directions
In a large mixing bowl combine cottage cheese and Jello powder.
Mix in fruit.
Fold in Cool Whip until it's all pink.
Refrigerate for at least one hour, or, overnight if you're prepping food ahead of time.
Curtsy and tell your little chef that they're the finest cook in the castle!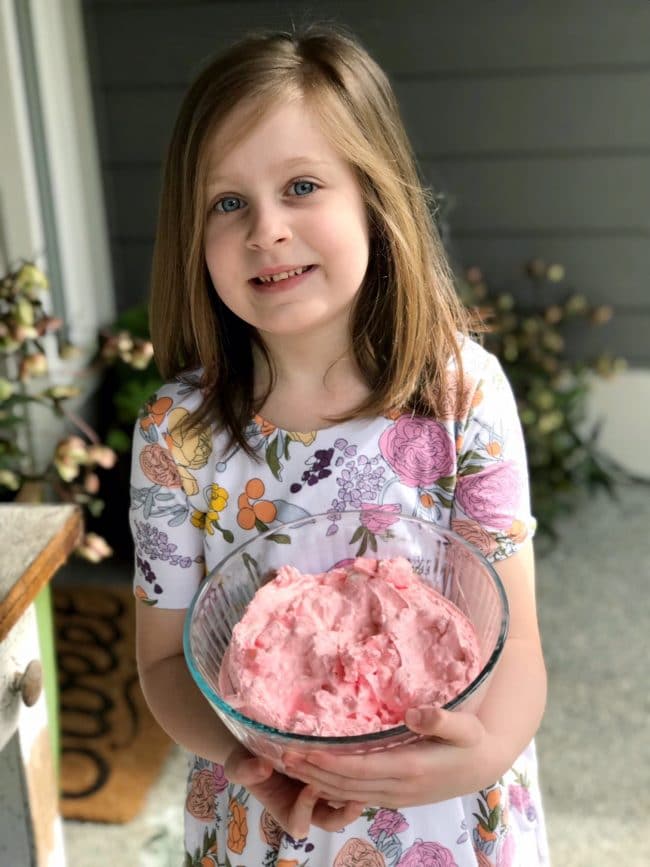 What kid-friendly recipes do your little princess (or prince!) enjoy cooking most? This one can be easily modified for a variety of holidays/themes/colors. Over the years we have made an orange variation with orange Jello and canned mandarin oranges and green with lime Jello and halved green grapes.