Summer has always been our favorite time of the year. Great weather and since we are free of the rigid schedule of the school year, we travel, visit family and spend as much time as we can outdoors.
This weekend was no exception for the 4th of July holiday. We packed up the boogie boards, paddleboards, swim gear and headed to the beach.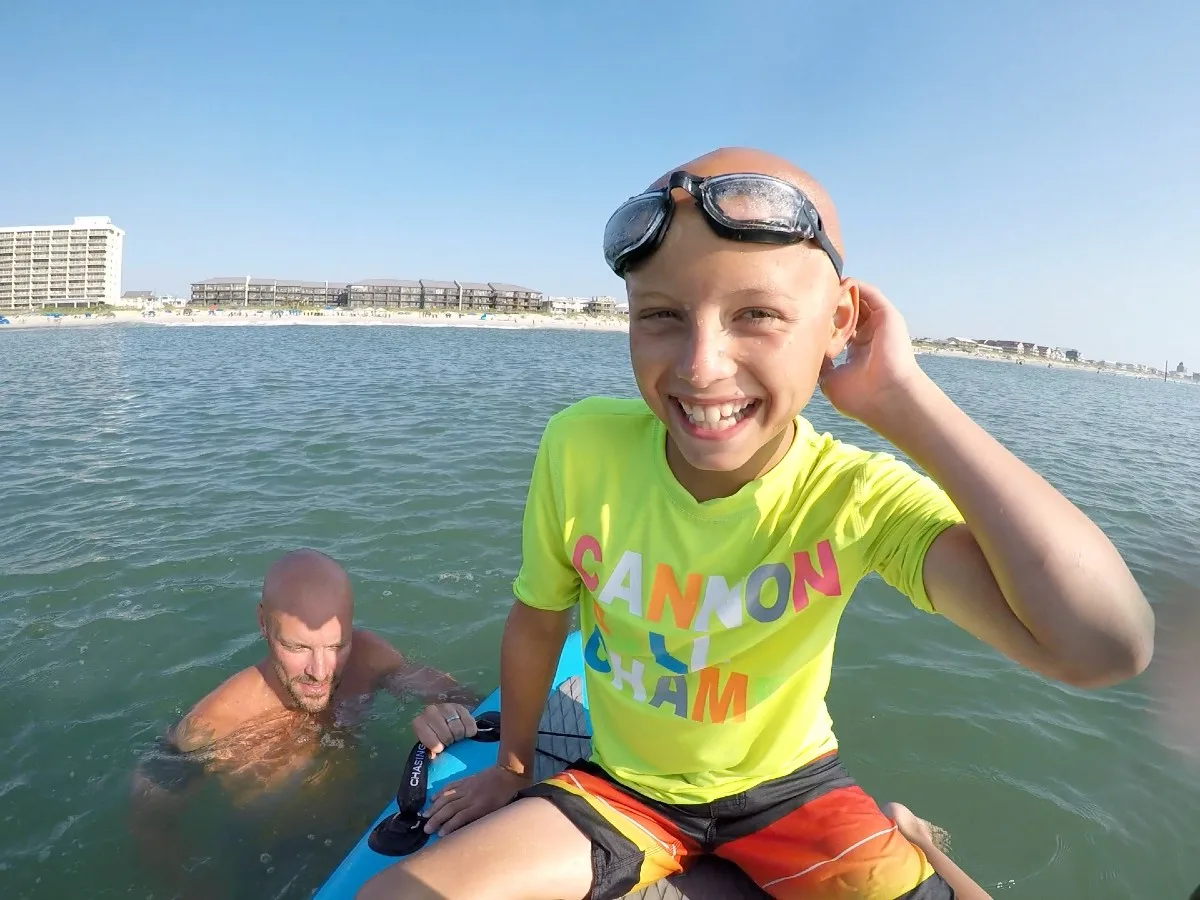 We spent the entire weekend on the sandy shore as a family with absolutely gorgeous weather. With not a cloud in sight, rain no where near the weather forecast and temps in the 80s, we couldn't have asked for a more beautiful weekend to spend outdoors.
Being outdoors that much, especially on the beach, means we needed to protect our skin from the sun while having fun.
Sunscreen has always been an integral part of our everyday summer and vacation routines with the kids since they were born. Protecting their skin against the harmful rays of the sun has been a priority every time my kids step outside, swim or enjoy vacation.
All Natural, Chemical Free Sunscreen
Sure, we cover up with rash guards and long board shorts when we can but sometimes the shirts come off and the sunscreen gets lathered on more often. Not just any sunscreen will do for us though. I prefer a natural sunscreen that isn't full of toxins and chemicals that will be soaked into my kids' skin.
That's why I was super excited to hear that BEE&YOU was launching a brand new natural line of sunscreen.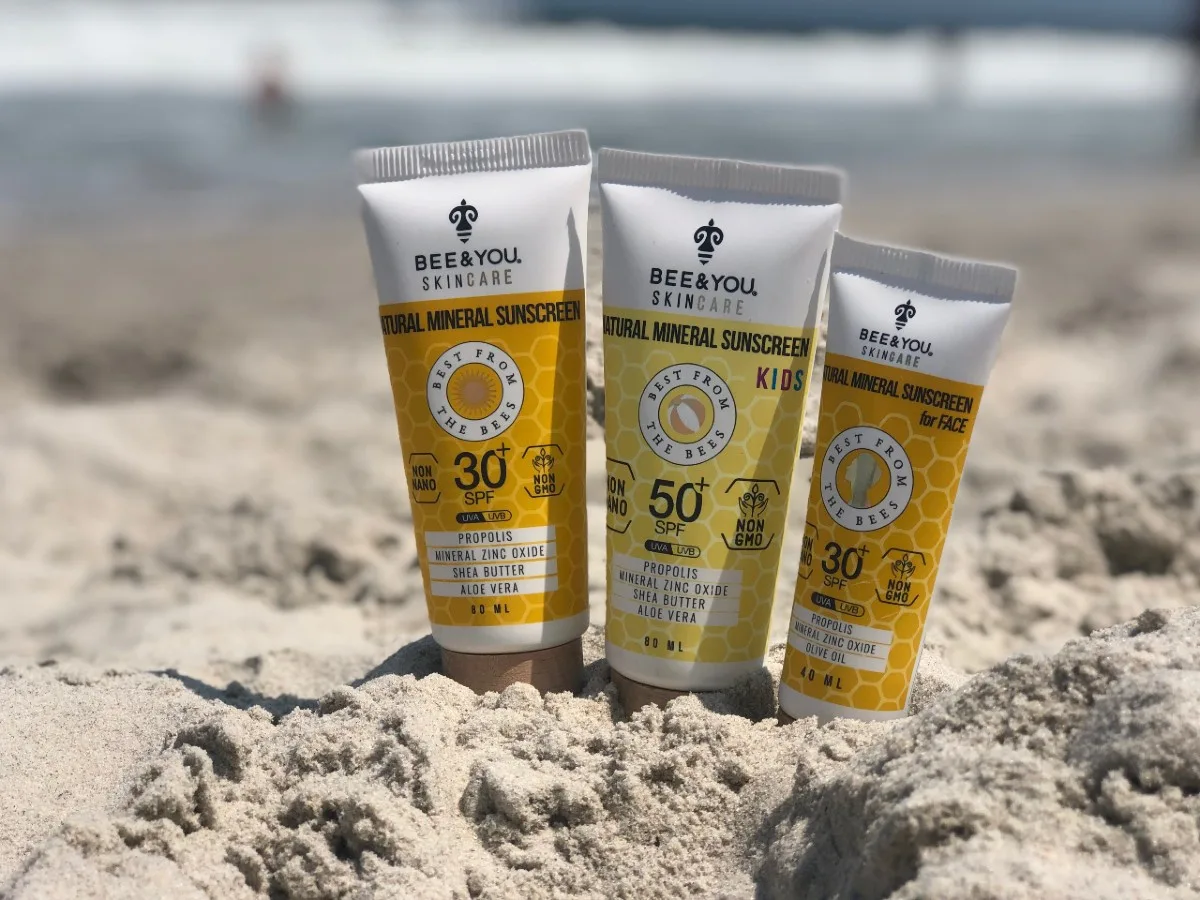 This summer we are protecting the kids' sensitive skin with BEE&YOU sunscreen that is formulated with unique bee products like beeswax, raw honey and propolis which means it is 100% natural and does not contain any GMOs, chemicals, additives and preservatives.
It's not only protecting their skin from the harmful rays of the sun with its pure Anatolian Propolis and natural mineral filter, but BEE&YOU sunscreen provides the moisture balance of their skin with its unique formula.
Since Sutton has alopecia, it's especially important that we lather him up from head to toe with sunscreen as he has no hair to protect that beautiful bald head of his. It's easily absorbed into his skin and protects him from head to toe.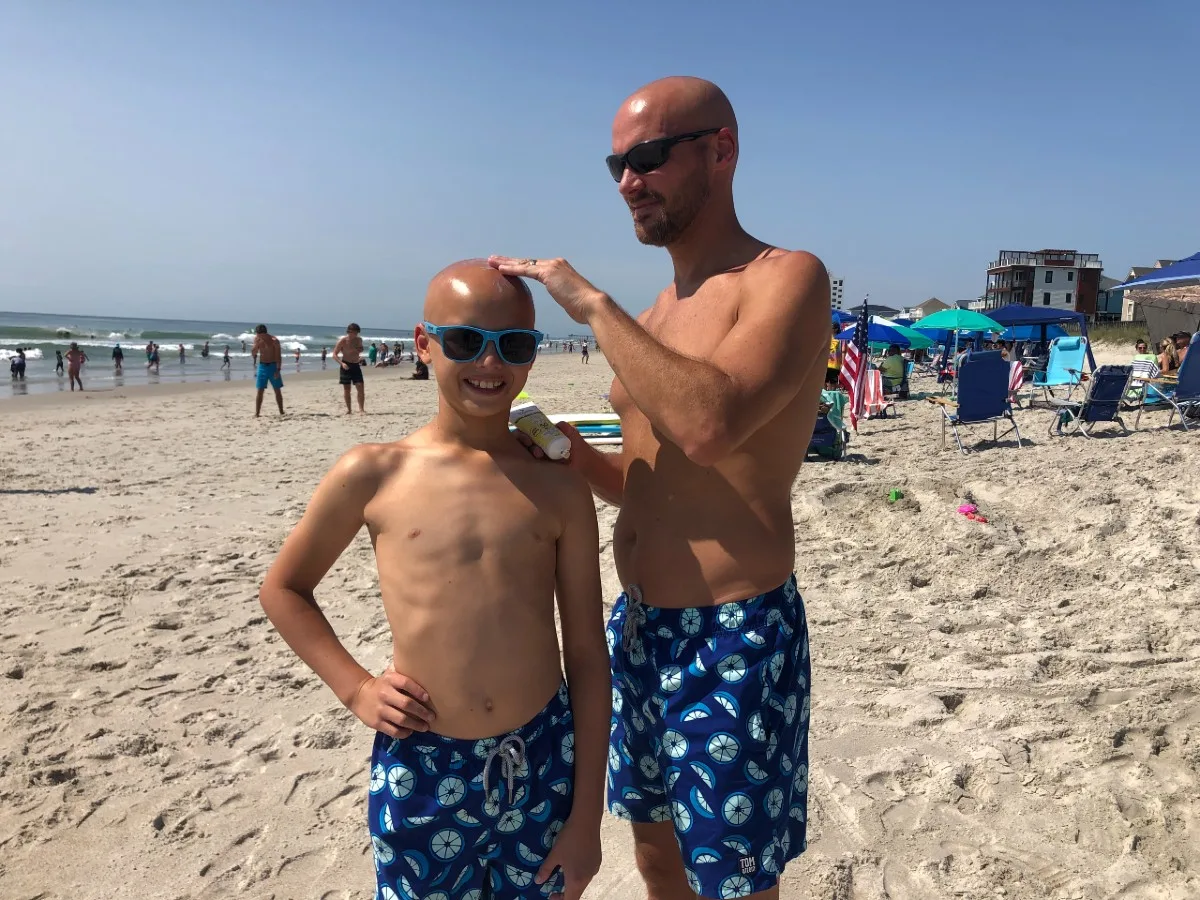 The BEE&You Natural Mineral Sunscreen for Kids provides superior protection for his VERY sensitive skin from the sun's rays but it nourishes and moisturizes his skin as well. It's enriched with propolis, zinc oxide and is hypoallergenic.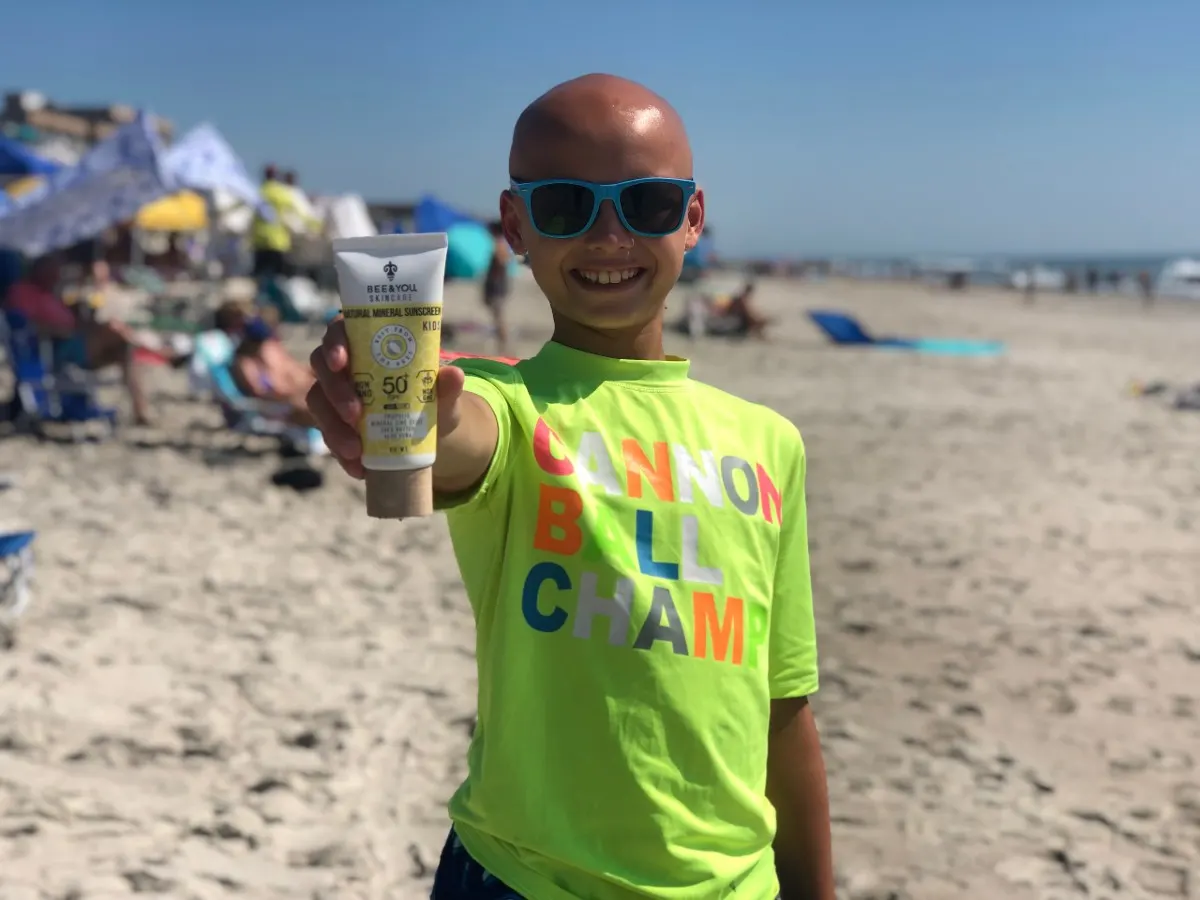 What is Propolis?
Propolis is a resinous substance collected by the bees, from the buds, leaves and stems of plants to protect their hives from microbes. It's very rich in antioxidants and exhibits antibacterial, antiviral and antifungal properties.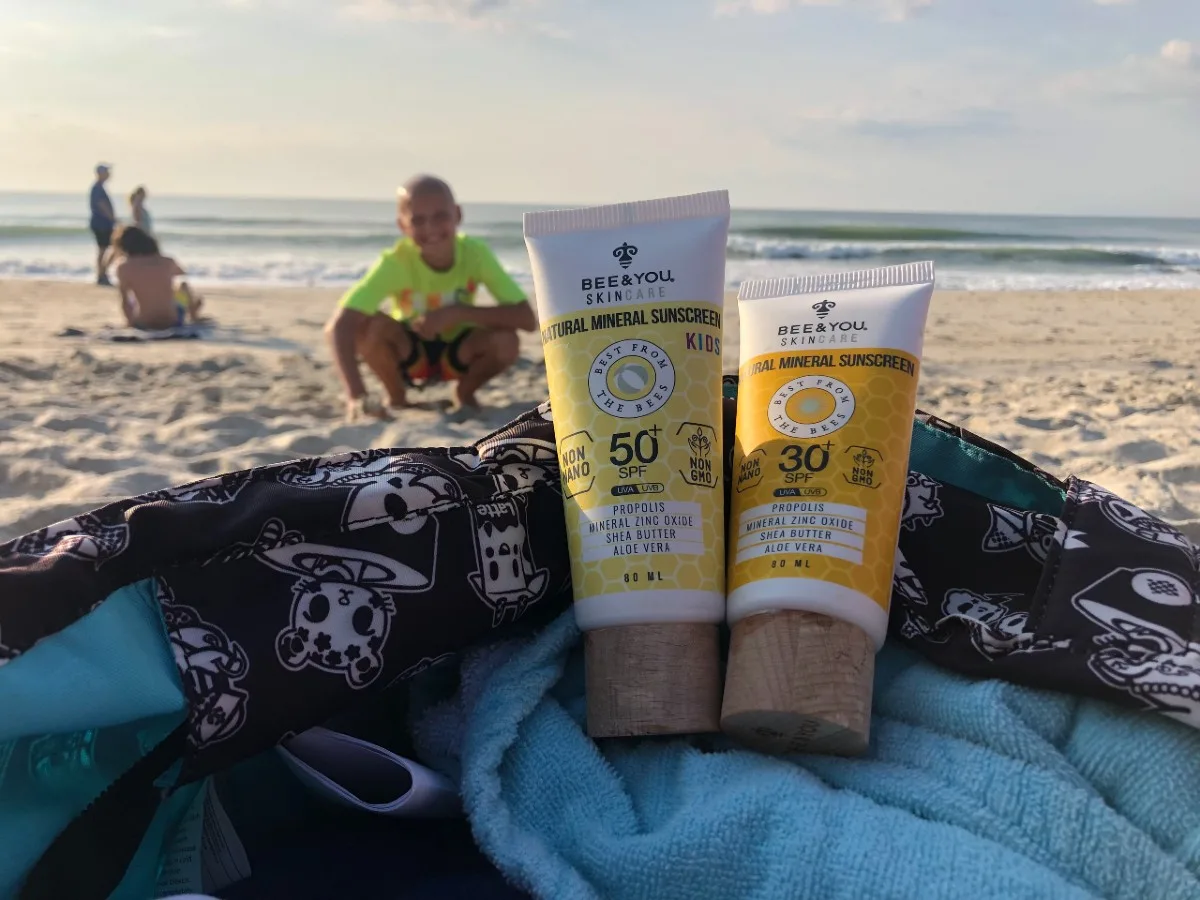 We also had BEE&YOU Natural Mineral Sunscreen for Face which I especially loved because the non-greasy formula is 30+ SPF and contains no parabens, no artificial colors, no oxbenzone and no octinoxate.
My teen son loved the BEE&YOU Natural After Sun Lotion that soothed, moisturized and cooled his skin at the end of the day when it was not only sun-kissed but a bit rashed on his belly from his boogie board. This hydrating lotion was a welcome addition to his slight board rash.
Everything this weekend was perfect from the weather to the water to the sunscreen. We are looking forward to more vacations and family-focused outings this summer so this was just the beginning and BEE&YOU will be along for the ride every time.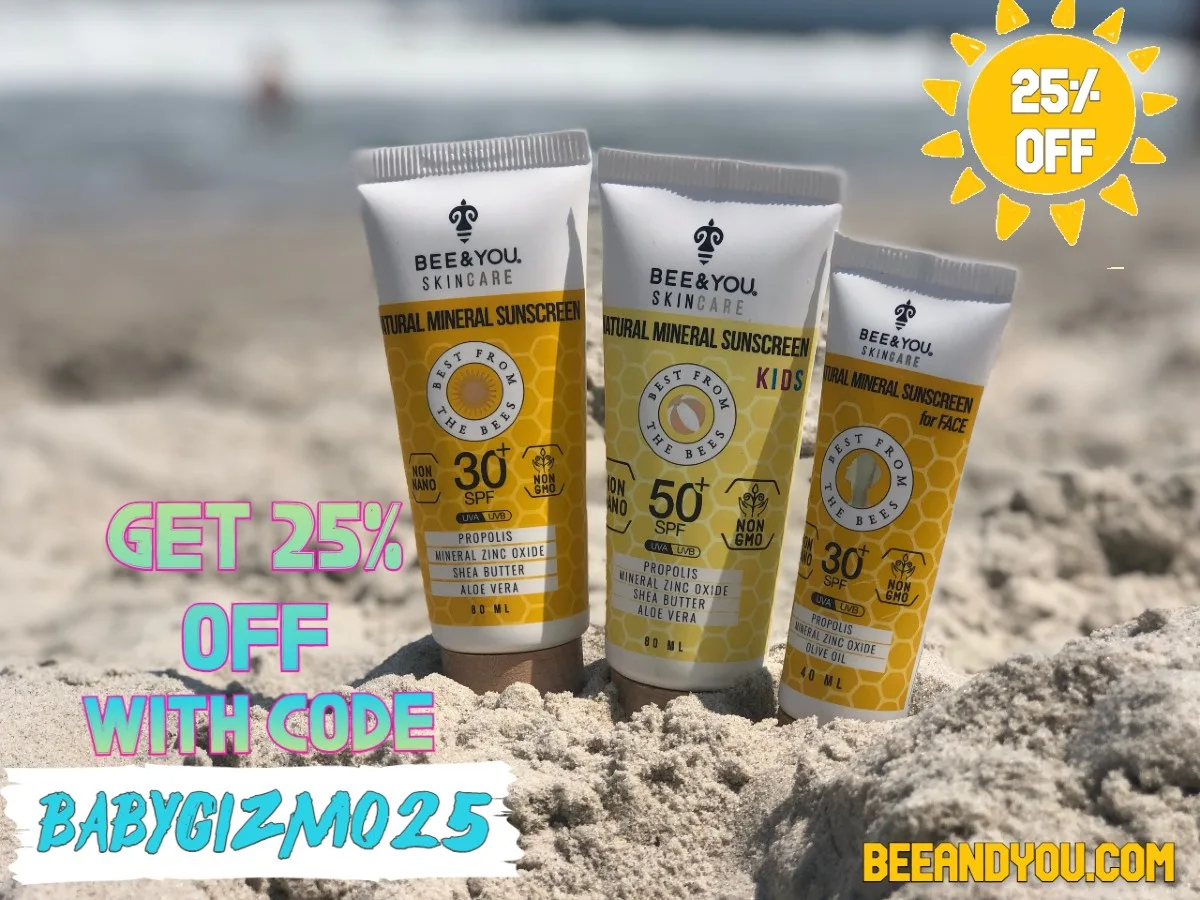 If you'd like more information on the new BEE&YOU line of sunscreen, visit the BEE&YOU website. Plus, you'll receive 25% off the BEE&YOU products on their website if you use our code "babygizmo25". Don't forget to share it with a friend because sharing means caring!
*This post is brought to you by BEE&YOU but as always opinions are my own.