I'll crawl out of bed for a good breakfast, and friends, this pulled pork hash is a good one. It's hearty, flavorful, and a wonderful way to start the day. And honestly, I've served it up for lunch and dinner too.
My husband is following a keto diet and there are ways to make this Whole30 too. That's the beauty of a hash, you can add and subtract as needed!
I hope you give this hash a try ASAP. It's a total winner!
Ingredients, serves 2
1 sweet potato
1 cup pulled pork, I use the Whole30 approved pork from Costco (photo below so you know what you're looking for)
Shredded cheese
2 eggs
1 avocado
Salt + pepper
Optional: Hollandaise (1 egg yolk, 3 tablespoons butter, 1 tablespoon lemon juice, a dash of cayenne pepper)
Hash Directions
Skin the sweet potato and then grate it. Pan fry it with butter until soft, about 5 minutes. Add pulled pork, toss to combine and warm.
In a separate fry pan scramble or fry two eggs, whatever your preference. I'm all about an over easy egg, especially with a hash! Season well with salt and pepper.
Layer your hash – sweet potato and pork blend, cheese, egg, and top with a diced avocado. Drizzle with hollandaise if you'd like (I highly recommend this), that recipe is below!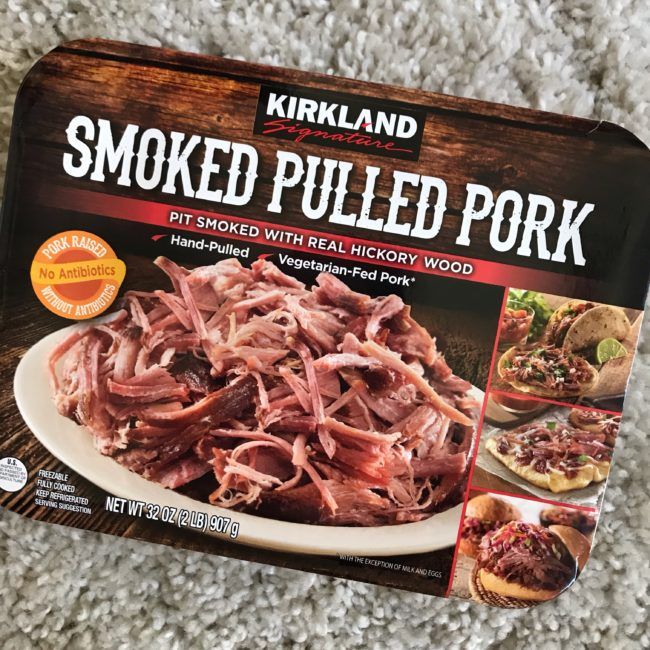 Hollandaise Directions
In a blender, blend an egg yolk. Melt the butter in the microwave and slowly pour the butter into the blending egg yolk. Do the same with the lemon juice and add a dash of cayenne pepper. Turn off the blender and immediately add to your hash.