Is there someone is your life who always tips you off to amazing products?
My sister is that someone for me. She seems to always know what I need before I need it. Most recently, Allbirds shoes.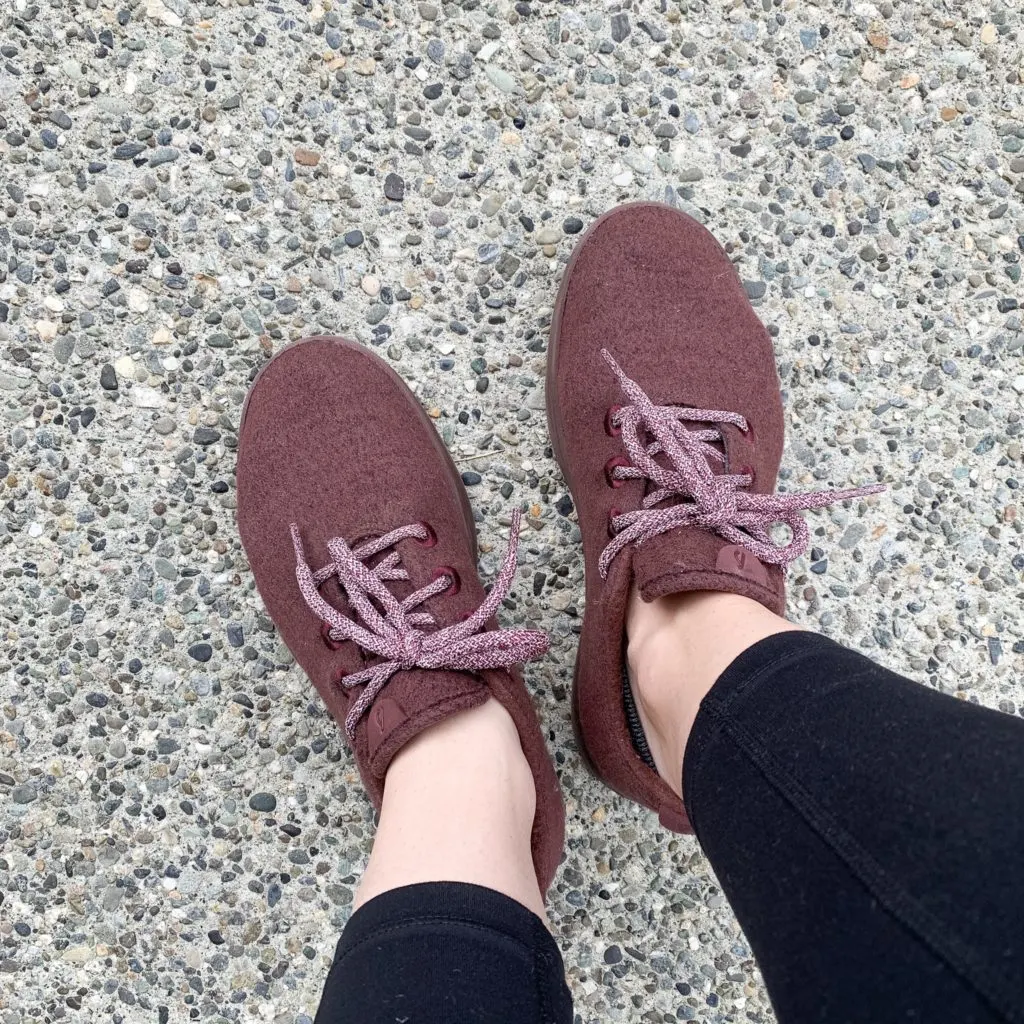 Seriously, I'm in love with the Runners! Not only do they embody that chic sporty look, they are mega comfortable. The perfect run-after-kids kind of shoes. The perfect all-day walking shoes. The perfect family matching option, because yes, many Allbirds styles are available for men, women, and kids!
I've had my Allbirds for close to a year now and they've worn beautifully. I've never had a pair of wool shoes, but Allbirds has definitely made me a fan of that material. It stretches and breathes and wicks away moisture. It sounds warm, but it's somehow cooling too. Natural fibers are pretty awesome like that! You can check out more details about Allbirds materials here; they even share a glimpse of some of the darling sheep – the source of all that magical wool.
Wool isn't the only renewable resource Allbirds has partnered with. Allbirds is a certified B company which means they do business with the environment in mind. They have also joined with Soles4Soles and are all about recycled packaging too. When you buy from Allbirds you buy into a company and product that cares about a lot more than style and comfort.
Allbirds has greatly expanded their style selection and now, in addition to the Runners I love, they have Loungers – like a loafer, Breezers – like a ballet flat, Skippers – like Keds, Toppers – like high tops, and Runner-ups – a taller version of the classic Runners.
Allbirds Runners cost $95 for men's and women's. Kid's are $55.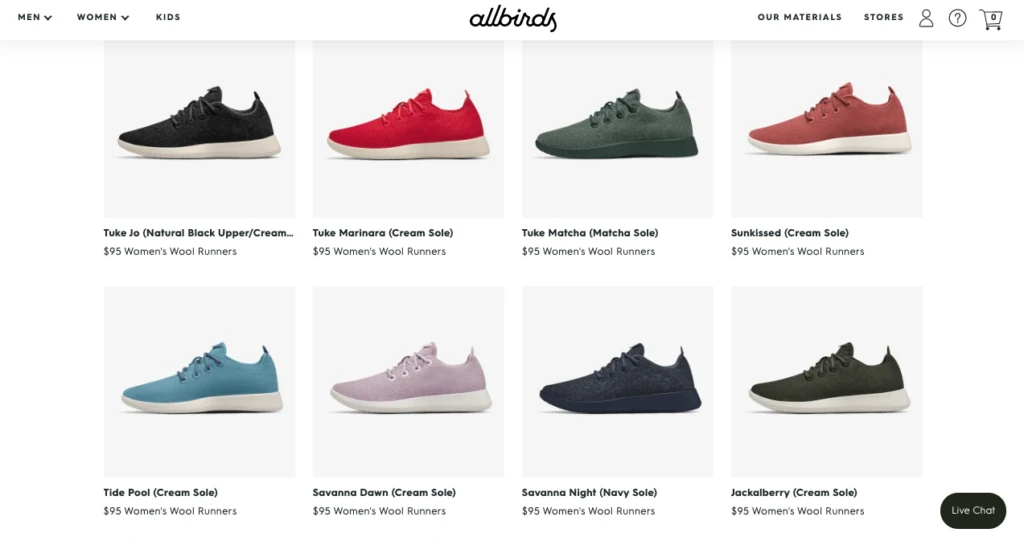 Here's something you'll really love >>> Allbirds return policy:
Our standard return policy is 30 days, no questions asked. Shoes can be returned/exchanged if you're not sold by day 30, even if you've worn them out in the wild.
That's right! You can buy Allbirds and test them out for yourself before fully committing! Now that's a company who stands behind their products!