Who knew June was National Seafood Month? We did! Some people love seafood and some hate it. Whatever your stance, there's no denying that the right fish (for example, try to stick with wild caught salmon instead of farm raised) can be packed with a whole lot of goodness that your body will thank you for. Find a new favorite from our list and get to cooking!
Tuna Cobb Salad Sandwiches From Framed Cooks. Think of the best Cobb salad plus a tuna fish sandwich, and the tuna Cobb salad sandwich is born!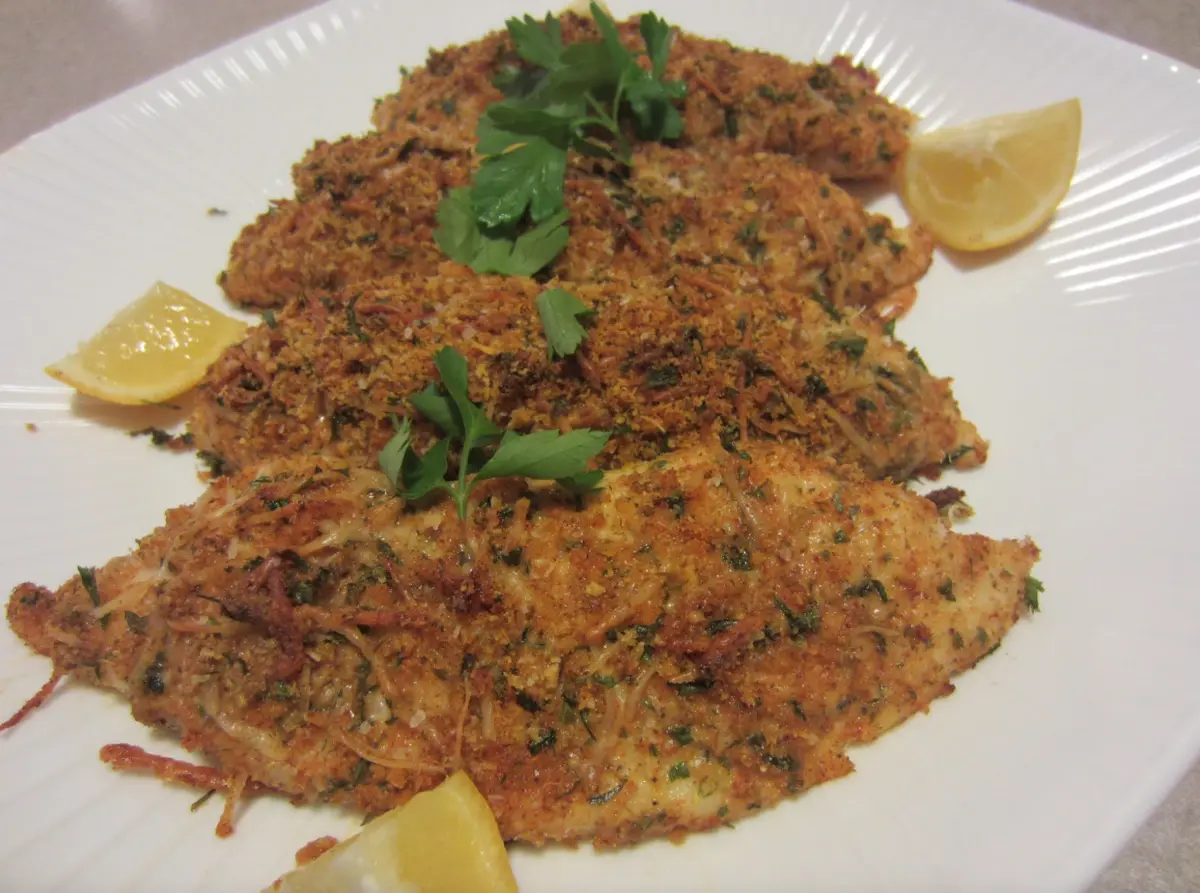 Parmesan Crusted Tilapia From Renee's Kitchen Adventures. Try tilapia in delicious parmesan cheese crust for an easy meal that's still delicious and elegant.
Grilled Paella From Chow. This is the ultimate seafood recipe. Filled with shrimp, mussels, clams and other goodness, this is a seafood lovers dream come true.
Fish Tacos From Kitchen Konfidence. These delicious fish tacos are crusted with cornmeal and have a rhubarb dressing mixed in!
Jambalaya From The Perfect Pantry. This is my husband's favorite meal. It's got a nice hot spicy flavor, is filling and so flavorful!
Grilled Salmon From Simply Recipes. Fire up the grill and serve this bad boy up simple status with dill butter and lemon.
Fish And Chips From Food. We could never forget a classic! The British staple of fish and chips (fries) never goes out of style is always delicious!
Salmon Salad From Say What You Need To Say. Once you've cooked your salmon, put it on top of a beautiful salad complete with avocados, goat cheese, cranberries and almonds.
Clam And Mussel Spaghetti From Lemons And Anchovies. Give regular, not-so-exciting spaghetti an upgrade for any seafood lover in your life, by throwing in some clams and mussels!