The Christmas holiday is right around the corner so I headed back to WBTV Charlotte this morning to talk about how to make the holiday table fun for the kids. Here are the tips that I shared on-air.
Whether they help pick the color scheme, set the table or craft the centerpiece, let kids have a say in what goes at their holiday table.
TIP #1: Snowflake Thankful Flowers
Work together to create "Thankful Snowflake Flowers Centerpiece" and let all guests write what they're grateful for on the the snowflake tags. We did a twist on these Thankful Flowers.
Snowflake Thankful Flowers Tutorial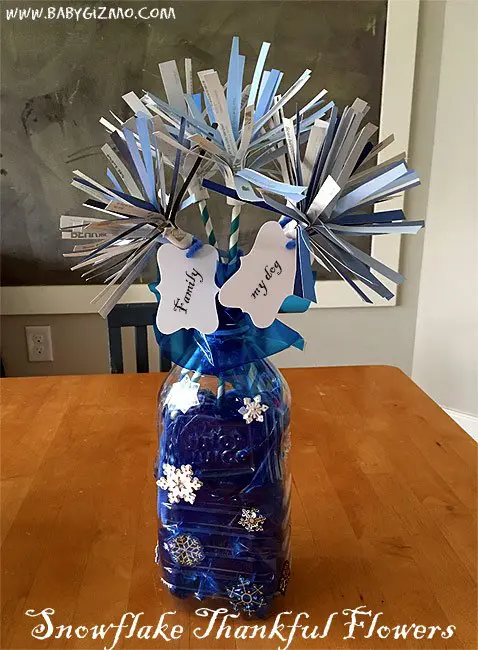 TIP #2: Endless Entertainment
For a rustic look (and a way to keep kids entertained during dinner) use brown craft paper in lieu of a tablecloth and set out some crayons and pencils for drawing and tic-tac-toe. To take the creativity a step further, have the kids make their own reindeer cups to hold their crayons and decorate their spot at the table.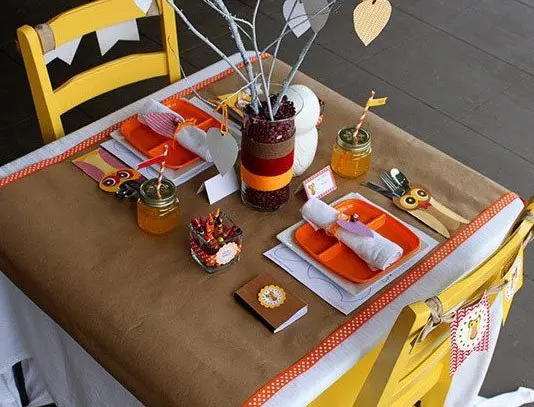 TIP #3: Juicy Snowman Craft
To take the creativity a step further, have the kids turn their juice boxes into fun snowmen!
What's cooler than a refreshing Juicy Juice box? An ice cold refreshing Juicy Juice box! Try this fun and easy craft activity to dress up your kids' juice like a charming snowman for lunch. Inspire them to take on the snow and build their own! Find out how to build these adorable snowmen HERE.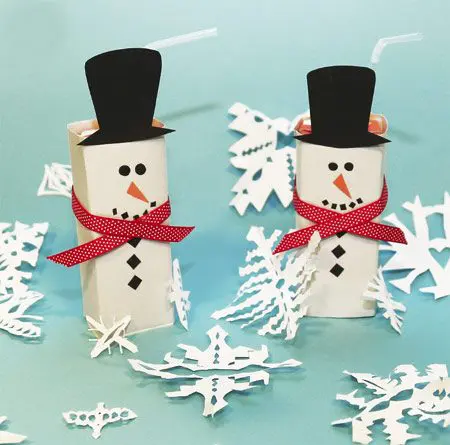 TIP #4: Serve festive drinks for the kids, too.
Set up a DIY drink station so the bigger kids can enjoy Holiday Cheer Punch. For Holiday Cheer Punch: Help kids combine half juice such as Juicy Juice with no added sugar, half sparkling water and add an easy fruit garnish, like a slice of lemon, and a festive straw. For younger kids, you can put a colorful selection of Juicy Juice boxes in an open cooler or bucket of ice to let kids serve themselves.