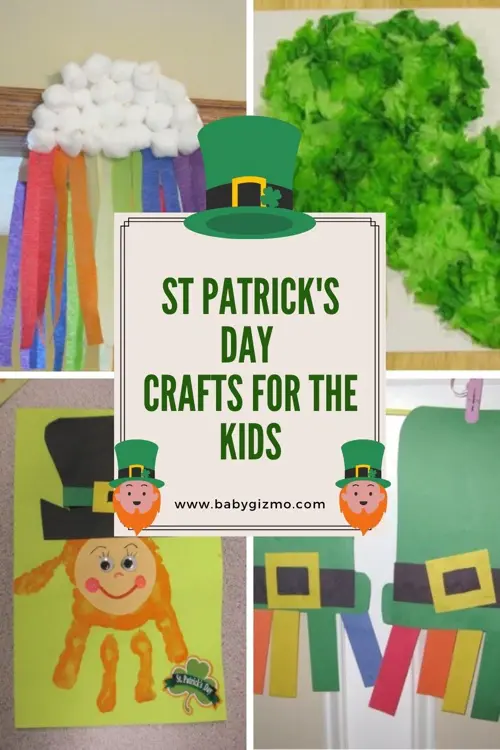 St Patrick's Day is right around the corner, so to celebrate this fun holiday, here are 7 St. Patrick's Day crafts your kids will love! You could hang these up in your home to get in the Irish spirit or send them to a loved one- the choice is yours!
Paper Plate Leprechaun- All Kids Network. This easy and clever craft only calls for a few supplies!
Rainbow And Cloud- Everything Except The Grill. Have your little ones craft this adorable cloud and rainbow that we all know hangs above a pot of gold!
Button Shamrock- Think Crafts. My little one loves buttons and I can't wait to do this fun craft with him! All you need is construction paper and tons of different sized green buttons. Let's start the fun.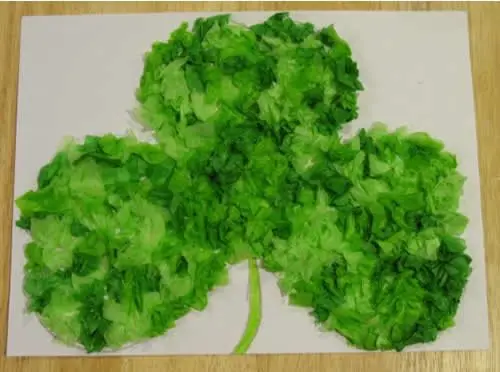 Tissue Paper Shamrock- Easy Preschool Craft. All you need is a sheet of white paper and green tissue paper to construct this lucky shamrock!
Leprechaun Hand Print- Patties Classroom. This cute craft can double as a keepsake as your little one's handprint will turn into a cute leprechaun.
St Patrick's Day Hats- Coupons Are Great. You might not be able to actually wear these hats but they'll be fun to make and look extra festive hung up in your house!
St Patrick's Day Necklace- Alpha Mom. Who knew a paper clip necklace could be so cute?! This is the perfect craft for your stylish littles.
We hope you liked these st patrick's day crafts ideas. If you are looking for more DIY or craft ideas, Baby Gizmo Crafts. Or looking for St. Patrick's Day Cupcakes? Or St. Patrick's Day Recipes?