My daughter absolutely loves The Nutcracker. She was first introduced to it when a satellite channel we had showed competing performances of the ballet and a vote was takes to determine the best one. We currently own a copy of that performance and three different Nutcracker books that we love. It's really neat how many different ways there are to interpret this one Christmas story! As we're experts around here, let me share ten of our favorite Nutcracker books with you! (And I included photos because I totally judge books by their covers.)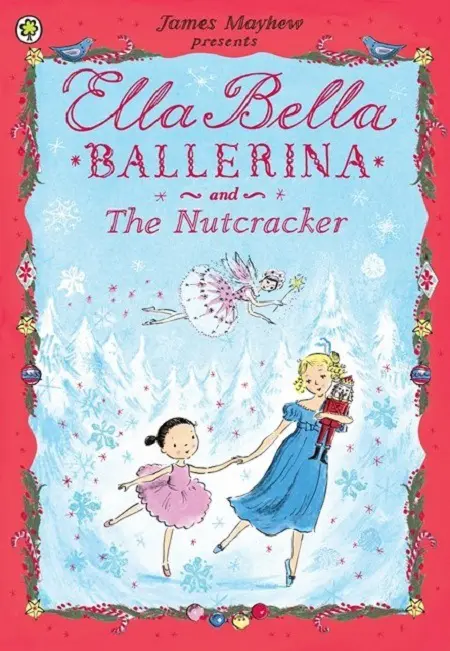 Ella Bella Ballerina and The Nutcracker: In this story, Ella Bella is transported into The Nutcracker ballet through her ballet teacher's magical music box. Follow Ella Bella and Clara as they battle the Mouse King and take a trip through the Land of Sweets. This book is beautifully illustrated, and we love it so much that we have gifted it to my daughter's ballet teacher to share with her students. (It's also part of a series. If you have a dancer in your life check out all the books!)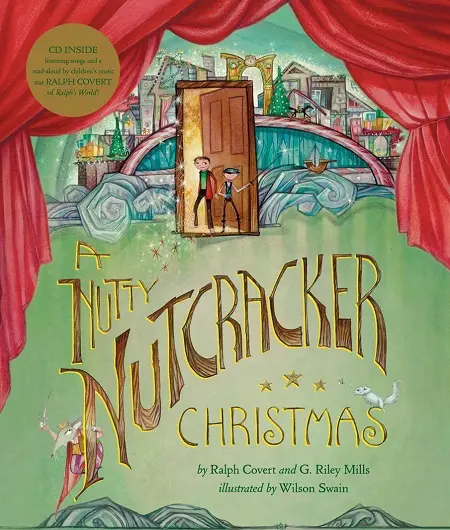 A Nutty Nutcracker Christmas: I found this book at the library totally by chance last Christmas and my daughter really enjoyed it. If you're familiar with the story of The Nutcracker, you'll remember Clara's younger brother Fritz, who broke her precious Nutcracker shortly after she received it. In this version, Fritz is the star and, well, it's definitely a different story! The hardcover book comes with a CD that includes the story and five songs.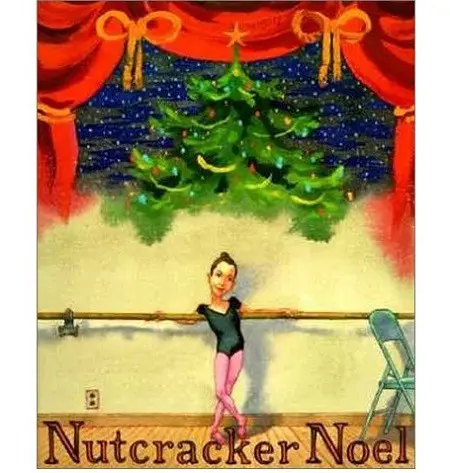 Nutcracker Noel: Noel is auditioning for her first real ballet: The Nutcracker! She's so excited—that is, until parts are assigned and she finds out she's playing a tree. She tries to get herself a better part and fails, but there's a surprise in store for Noel. This book isn't available new (unless you want to blow 50 bucks on it), so I suggest checking it out at your local library or purchasing a used copy.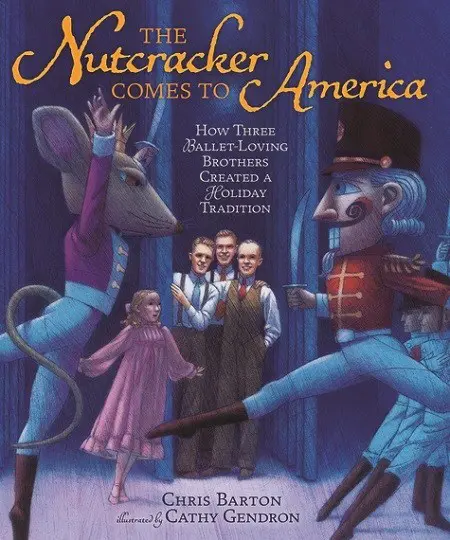 The Nutcracker Comes to America: I just recently found this book and I'm so glad I did! It tells the story of three ballet-loving brothers from Utah who opened the first full-length American version of The Nutcracker in San Francisco during World War II. The rest is ballet history! The whole family thought it was fun to learn about the history of The Nutcracker in America, and this illustrations in this book are bright, bold, and inviting.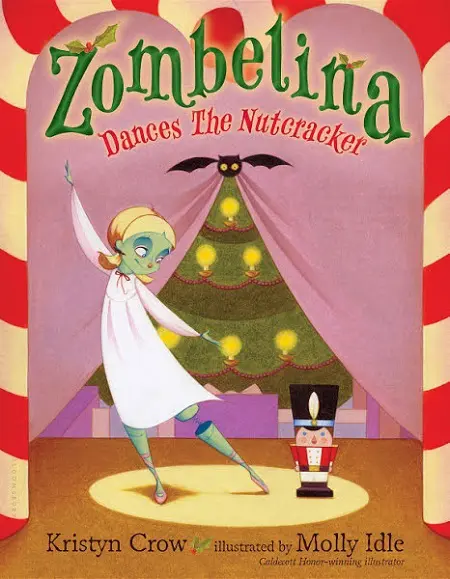 Zombelina Dances The Nutcracker: Does your child have a hard time choosing between Halloween and Christmas when asked what their favorite holiday is? This story is perfect for them! Zombelina is a zombie who dances ballet. (Her first book is all about stage fright and is really sweet!) When she is cast in The Nutcracker, she's thrilled—until her prankster uncle starts playing tricks on the dancers during the opening performance. What will Zombelina do? Read the book to find out!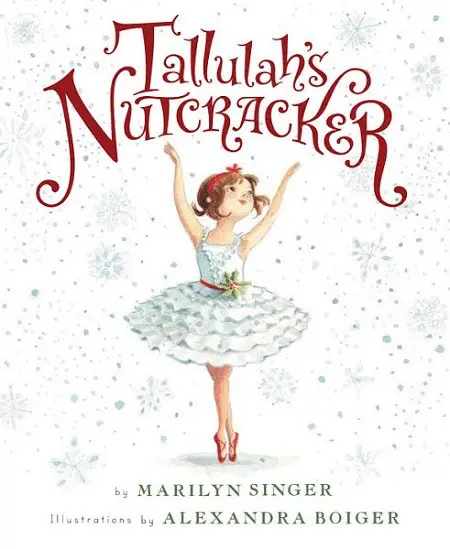 Tallulah's Nutcracker: In this story, Tallulah is thrilled when she gets a call saying she's been picked to dance in a production of The Nutcracker on a real stage, with real dancers, in a real theater. She works extra hard at rehearsals, missing a lot of holiday, but it's all worth it because she's going to be the best dancer. However, things don't exactly go as planned for Tallulah, and she learns a great lesson about perseverance. (If you enjoy this one, Tallulah is a series, too.)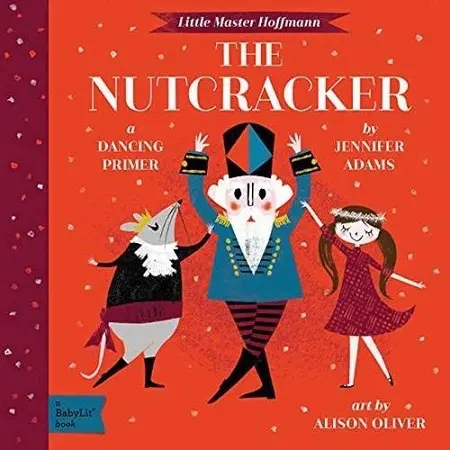 The Nutcracker: A BabyLit Dancing Primer: I love the BabyLit board book series (which irritatingly came out too late for my daughter!), so I was thrilled when I found out that they had a Nutcracker book available. This retelling focuses on teaching movement words to the youngest children as it describes the actions of the ballet's different characters. It's so stinkin' cute!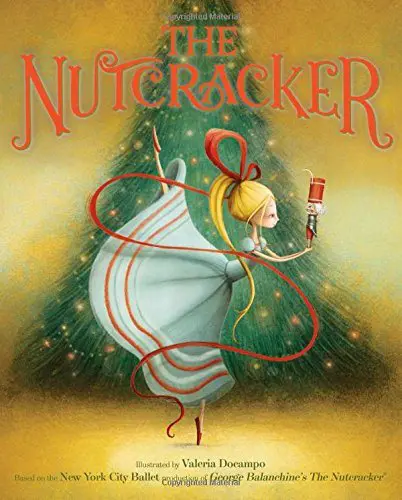 The Nutcracker: This version is a faithful retelling of the New York City Ballet's production of George Balanchine's The Nutcracker. No new twists, no different perspectives: just good old-fashioned Nutcracker magic. It's a great choice if you're looking for a traditional story. What set this book apart, though, are the stunning illustrations. It's an absolutely beautiful book.
The Nutcracker in Harlem: This is an updated retelling of The Nutcracker, set in New York City during the Harlem Renaissance in the 1920s. Lovely illustrations help tell the tale of a young girl who finds herself too shy to sing with her musical family at their Christmas party. Through her magical adventures with her Nutcracker doll, she is able to find her confidence and her voice.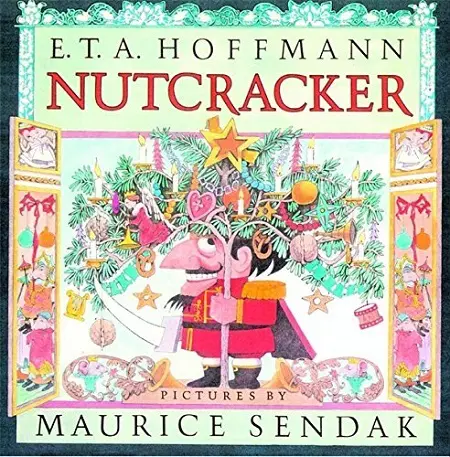 Nutcracker: Did you know The Nutcracker ballet is based on a book by E. T. A. Hoffmann? The original book was written in German way back in 1816. This English translation is full of colorful illustrations by Maurice Sendak, which is why it originally caught my eye. The best part is the story, though, because there's so much more to the Nutcracker than what we see in the ballet! A great book for your older reader, or to read aloud as a family.
One final tip: if you happen to make it to a performance of The Nutcracker this year, check out the souvenir stands. Two of my daughter's Nutcracker books were created from photos of local performances, one from a ballet school in Virginia and another from a puppet theater in Maryland. They make a magical story that much more special.