When asked what my favorite dessert is I can always easily answer — "COOKIES … Chocolate chip cookies!"
No cake can contend. Ice cream doesn't tempt me at all. But, offer me a chocolate chip cookie and best friend status is all but guaranteed.
Because of my cookie love, over the years I've experimented with hundreds of recipes. More brown sugar than white, shortening instead of butter, dark chocolate chunks instead of chips … the perfect combination exists and I made it my personal goal to nail down that secret.
And then I did! And it had nothing to do with the actual dough mix and everything to do with the final ingredient – flake sea salt.
No matter the chocolate chip cookie recipe you love most, I triple dog dare you to take it up a notch with flake sea salt. It's simple to add. As soon as your cookies come out of the oven, sprinkle flake sea salt on top of each cookie and ever so gently press it in to each cookie.
That's it! Flake sea salt is hands down the secret to the best chocolate chip cookies!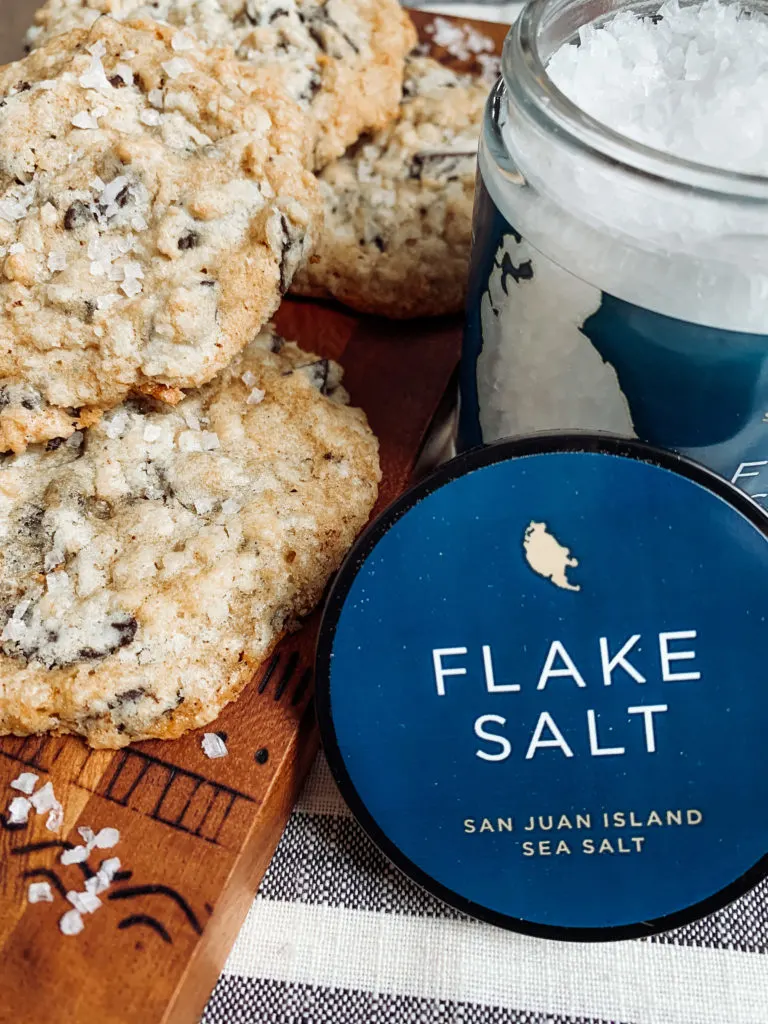 As a Pacific Northwest gal, I order my flake seat salt from San Juan Island Sea Salt. They're a small, family-owned business and the process they use to harvest their salt from the ocean is absolutely fascinating. I love that I get to shop small AND have the perfect addition to my favorite cookies.
Most recently I tried out the Doubletree Signature Cookie recipe. It calls for lemon juice and cinnamon which I haven't run into before in a chocolate chip cookie recipe. But, it must work, because this recipe is super delicious!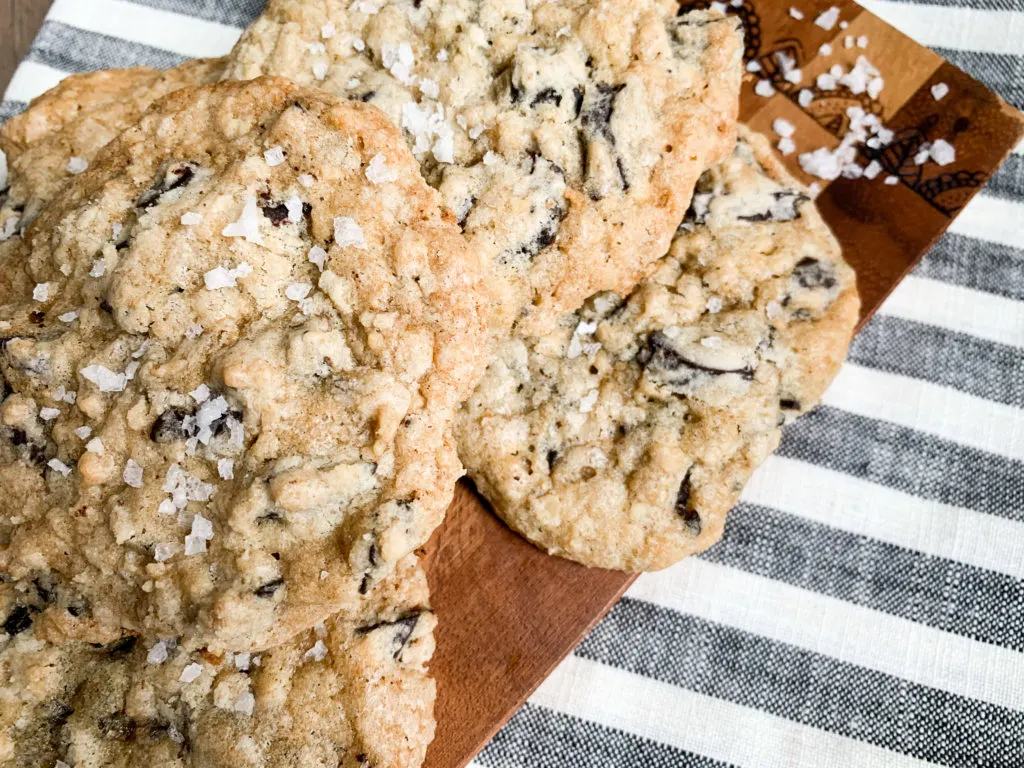 I also love these chocolate chip lactation cookies, yes, even when I'm not lactating. The oatmeal adds a hearty consistency and we can all use a little extra flax in our diets, can't we?
No matter the chocolate chip cookie recipe you choose, take my word for it and add some flake sea salt on top. Once you salt your cookies, you'll never go back!