Warner Bros. just released their latest animated film Scoob! for both video-on-demand or ownership—another fun home release to break up the monotony of stay-at-home orders and the disappointment of no new movies at (currently closed) theaters. My family did another popcorn breakfast, this time with the addition of Scooby Snacks, and enjoyed a morning off school for a viewing of Scoob!.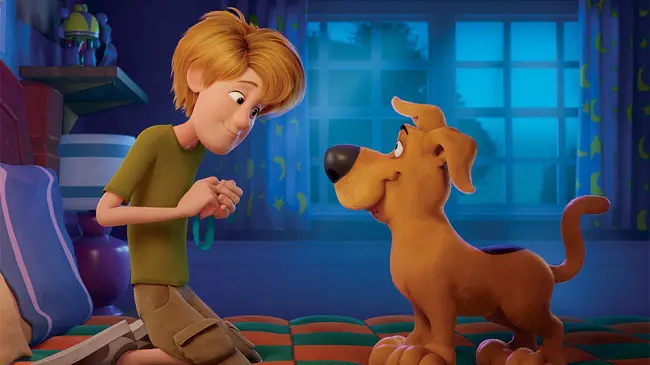 The movie follows the friendship of Norville "Shaggy" Rogers and his dog Scooby Dooby Doo from the time they meet as a little boy and stray puppy, through the years as they grow up. During this time, they meet Fred, Daphne, and Velma and form their crime fighting group, Mystery Inc. After a fight with the gang, Shaggy and Scooby are out alone and find themselves under attack. They are saved by the Blue Falcon (the first of several old school Hanna-Barbera cartoon characters to make appearances in Scoob!.) It turns out that the evil Dick Dastardly is after Scooby and it is up to his friends new and old to figure out why and to keep Scooby safe.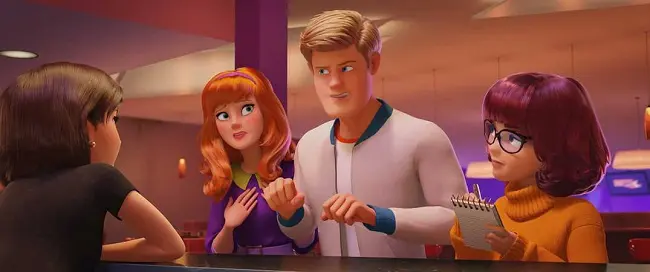 How was the film? "Scary, but worth it!" according to my eight-year-old. "It brought me back to Saturday morning cartoons," said my husband. I thought it was a nice distraction, although it was weird to see the gang trying to solve a mystery a mystery with a superhero on a global scale. (It's a been a while since I've seen the cartoons, though, so…?) The action moved quickly; there weren't any points where the movie dragged and we were sitting there waiting for things to get moving.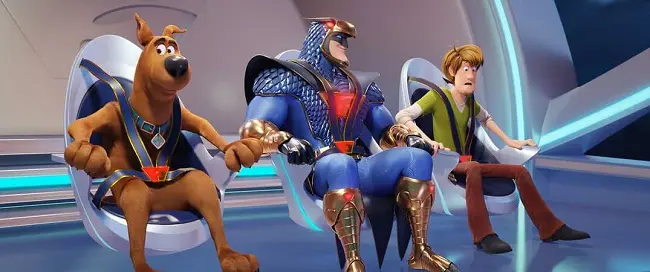 For what ages is Scoob! appropriate? My daughter said "my age" when we asked her, and my husband and said eight-years-old is a pretty solid assessment. There wasn't a lot of slapstick humor that would pull in younger kids; you have to be able to follow the plot to enjoy the movie. Common Sense Media gave this PG film a rating of 7 and up. The characters are in frequent peril and there's one particularly sad scene towards the end of the film.
Overall, Scoob! was a fun family movie. A nice find for what, in my area, is shaping up to be a rainy weekend. It's $20 to rent or $25 to buy. (And while it wasn't a bad movie, personally, I didn't find it to be one I'm going to watch on repeat, so the rental was enough for my family.) Grab your favorite snacks and enjoy a movie night this weekend!