Building a House with Pinterest – Playroom Edition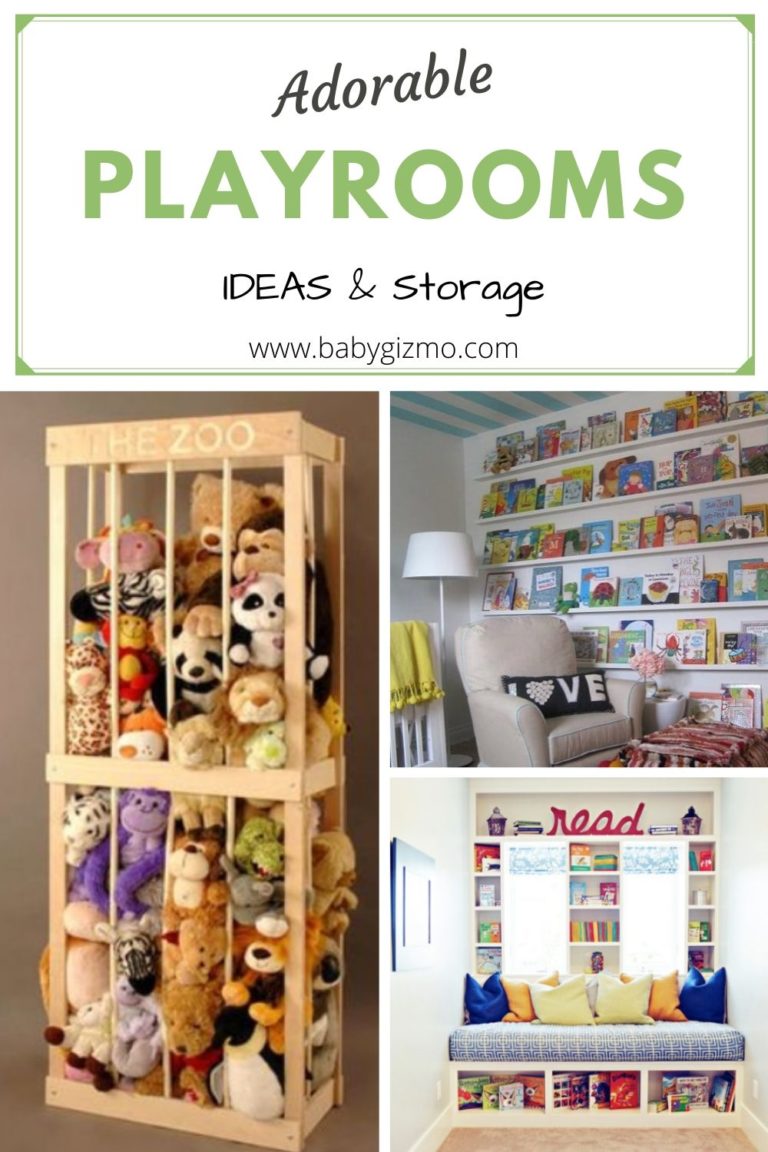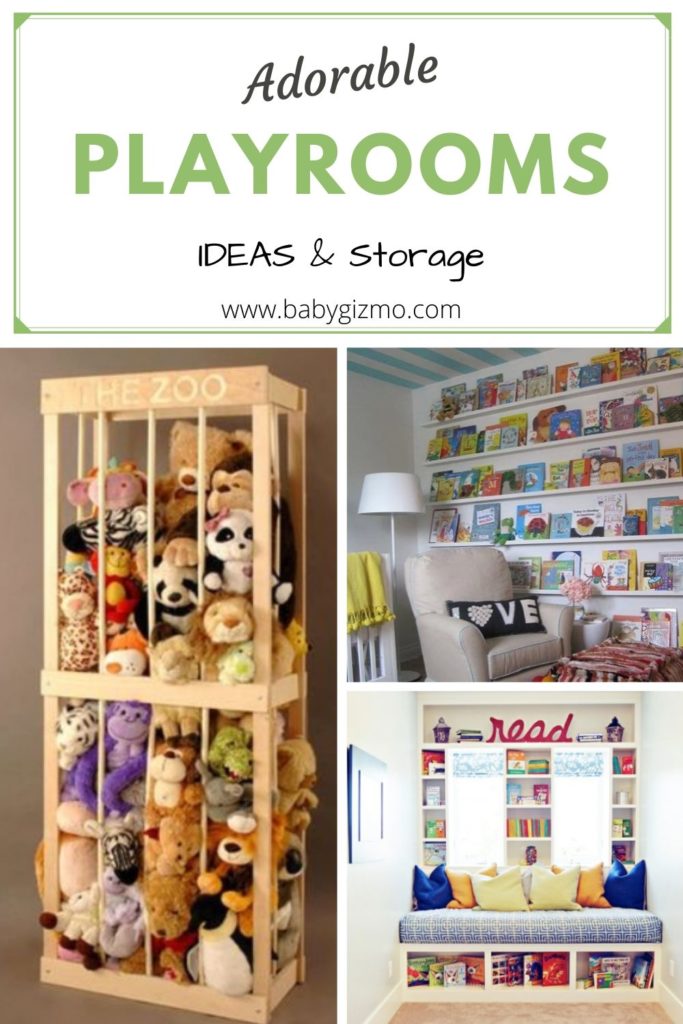 Welcome to week 3 of our Building a House with Pinterest series! Last week was all about the family room and the week before was the kitchen. This week we are focusing on the playroom. Yes, my new house will have a dedicated playroom/bonus room and I'm super excited about it. We had a playroom in my old house and I just can't imagine not having a room dedicated to all the toys, crafts, kitchens, video games and everything else that my kids clutter up my house with. 😉
Our old playroom was nice but I have BIG plans for this new one. Remember Pinterest didn't exist when I was decorating my old house and the possibilities and ideas are absolutely endless with my good friend, Pinterest. Chalkboard paint, reading nooks, video game corners, window seats, organization…oh my! The playroom will be big but I'm still worried about how I'm going to fit all my ideas in that room! 🙂
This post will be more about design and decor of the room rather than the actual room build itself. NOTE: We have tried to source as many of these photos as possible, but honestly, Pinterest is becoming a mess with photos that don't lead to the original source making it very difficult.
First, with three kids, organization will need to be key in this room otherwise it is just one big mess all the time.
Books, books and more books! I'm to blame for the number of books the kids have but rather books than useless toys, right?! This tree bookshelf looks easy to make and doubles as decor and organization.
I think we might have more books than that though so a wall of books might be a better idea?
I'm not sure about the set-up of the room and where the door is but this bookshelf behind the door might be a great way to save on space.
Next, we need a dedicated space to read all those books. This reading corner that I saw in a model home while house hunting in North Carolina is amazing. I love that they elevated it and put a railing to keep it its own space. Now, I just have to find perfectly sized kid arm chairs like they have.
Another idea is to make a window seat. There is a big, beautiful bay of windows in our new playroom that is just begging for one of these! I didn't add it to the builder's list of things to do because it would have been too expensive but I think my husband could duplicate this one if he really tried. He's pretty handy!
If that elaborate window seat is too much, I could always persuade him to try his carpentry skills at this one from Hiyapapaya.com. Sure, our windows aren't set up like that but he could just modify it a little bit.
I'm kind of obsessed with a "reading corner" for this room but if one of the ideas from above doesn't work out, we could always add a teepee to the playroom corner and dub that the reading corner. I don't think it would fit all three kids at the same time though.
Now, it can't be all about books in this room or otherwise I'd call it the library or the reading room. It's called the "playroom" because a good deal of playing will be happening here.
My kids are big hams! You know the kids who love an audience! There isn't a shy bone in one of their bodies. Complete clowns, I tell you! That is why a stage like this would be perfect but I'd have to do it in a more gender neutral color so my sons aren't doing stand-up comedy in a pink tent. 🙂
This type of stage might be a better idea for them.
This playroom will also double as the craft room, so there needs to be room for those too! I am in love with this chalkboard wall and craft corner in this photo below. Seriously, the blackboard, space for hanging art, lighting and table and chairs are just perfect. I may have to copy this one exactly.
Another idea that I like for the craft corner is this chalkboard and cubby wall! Not as awesome but definitely a close 2nd.
Since my kids are getting older, they are getting more and more into video games. Not just the iPad apps (you can play those anywhere!) but the actual Wii video games. Not to mention the TV shows they will want to watch (when not doing their chores and homework, of course!). I think the room needs a TV corner, so this is another TV/game corner that I saw in a model home while house hunting.
I might be in trouble because I think this is a lot for one room. Luckily it is a four corner room and I have four main ideas – reading, TV, craft and stage. I'm not sure it will work out that neatly though. I guess we'll have to see.