We have discovered the very best toy in the whole entire world! An impossible feat? Nope! Ya'll the Nugget is perfect in so many ways!
Now, when you see the Nugget your first question is probably, "Is that really a toy? Isn't it more like furniture?" Well, yes and yes 🙂
Have you noticed that kids gravitate towards many things they aren't technically supposed to play with? Pots and pans in the kitchen, jumping on the bed or couch, turning cardboard boxes into vehicles and spaceships … kids love to play, not necessarily because of the toy, but because of the experience. And the Nugget is ALL about the experience of play.
The Nugget can become anything. ANYTHING! All it takes is a little imagination!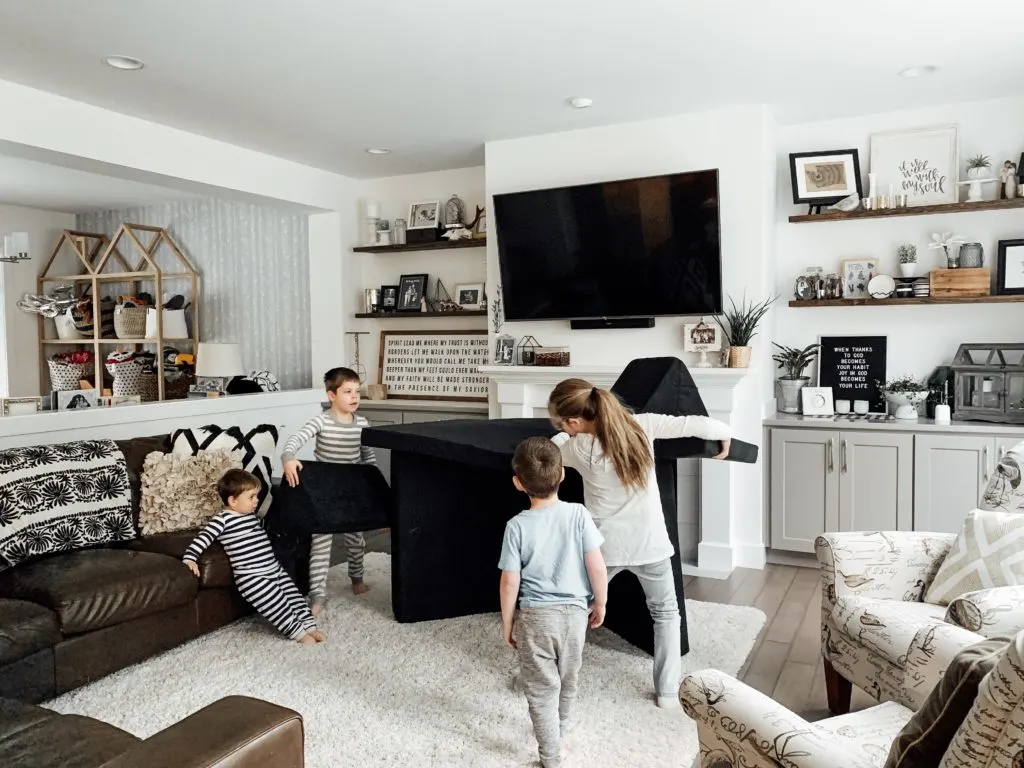 My four kids range in age from 2-9 years old and the Nugget is one of their very favorite things to play with together. These large, comfortable foam pieces have become a camping tent, a sleepover bed, a reading fort, a gymnastic class, an airplane, a Hot Wheels ramp, a castle … all in the last few days. Truly the ideas are endless.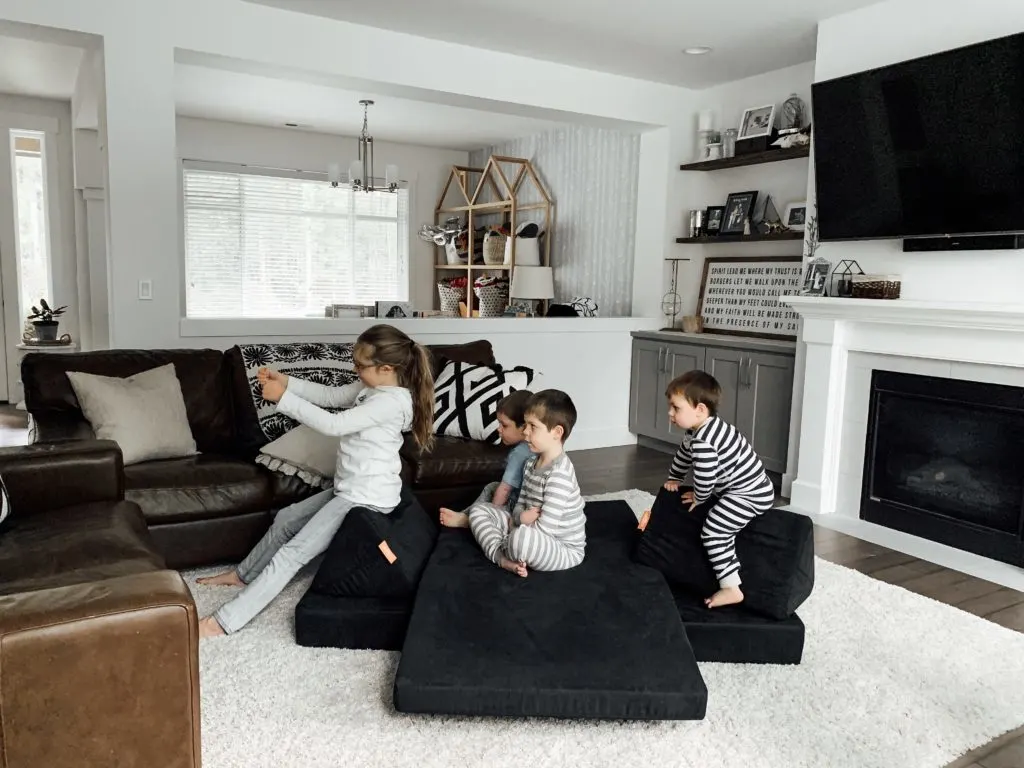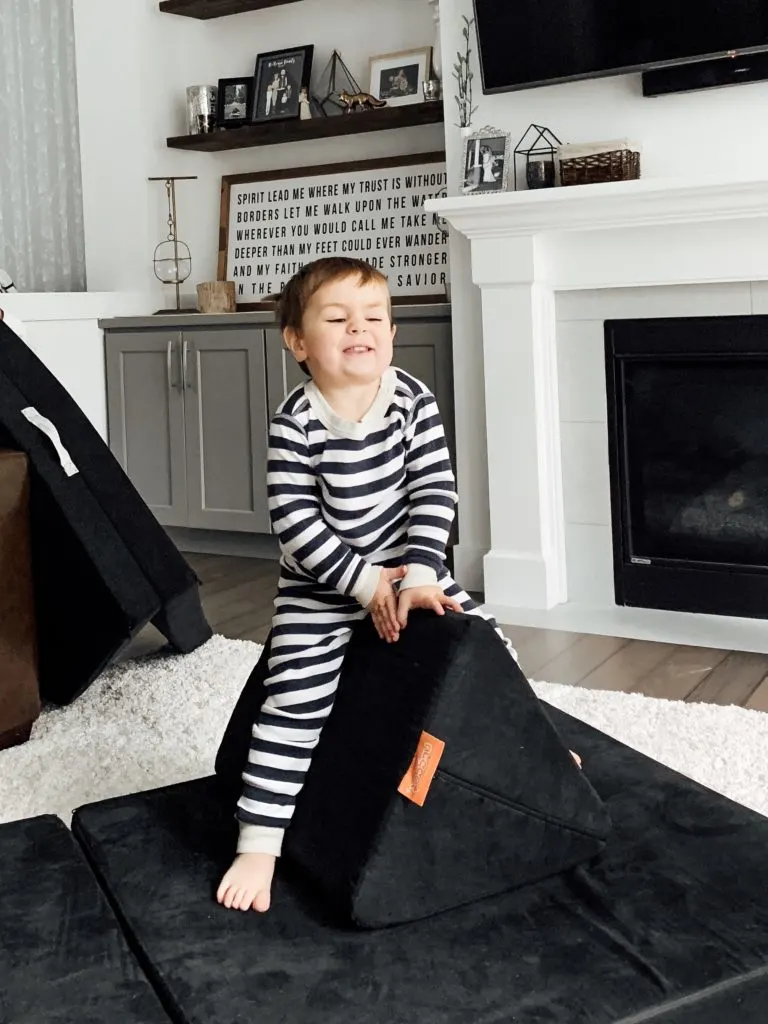 The quality of the Nugget is just wonderful! It takes a beating between my kids and it still looks brand new. Once out of the shipping box it puffs up to full size and stays that way. No dents or divots, it's durable and strong – ready for hours of play. And, no flame retardants! I love that the Nugget team has really paid attention to creating a safe product that I don't hesitate welcoming into our home.
And yes, it's washable! The microsuede covers easily zip off and are machine washable. I've yet to do a full wash, but you better believe I've done some spot cleaning (thanks littlest brother and your yogurt face!). A quick scrub left it looking new, and that makes mama very happy!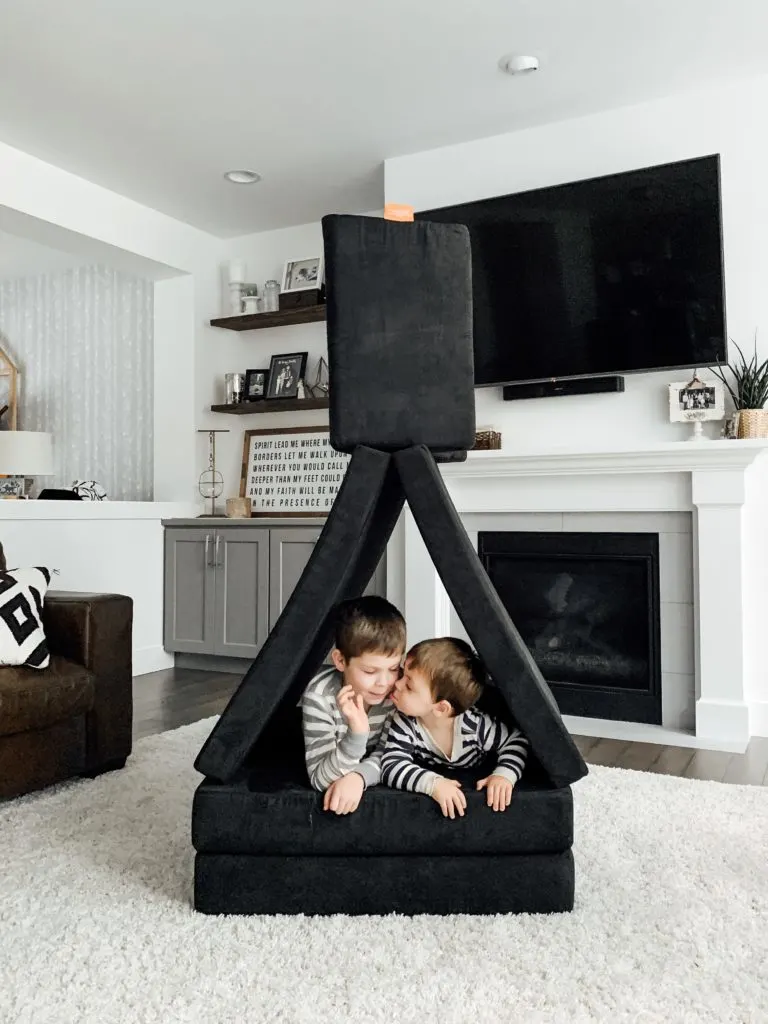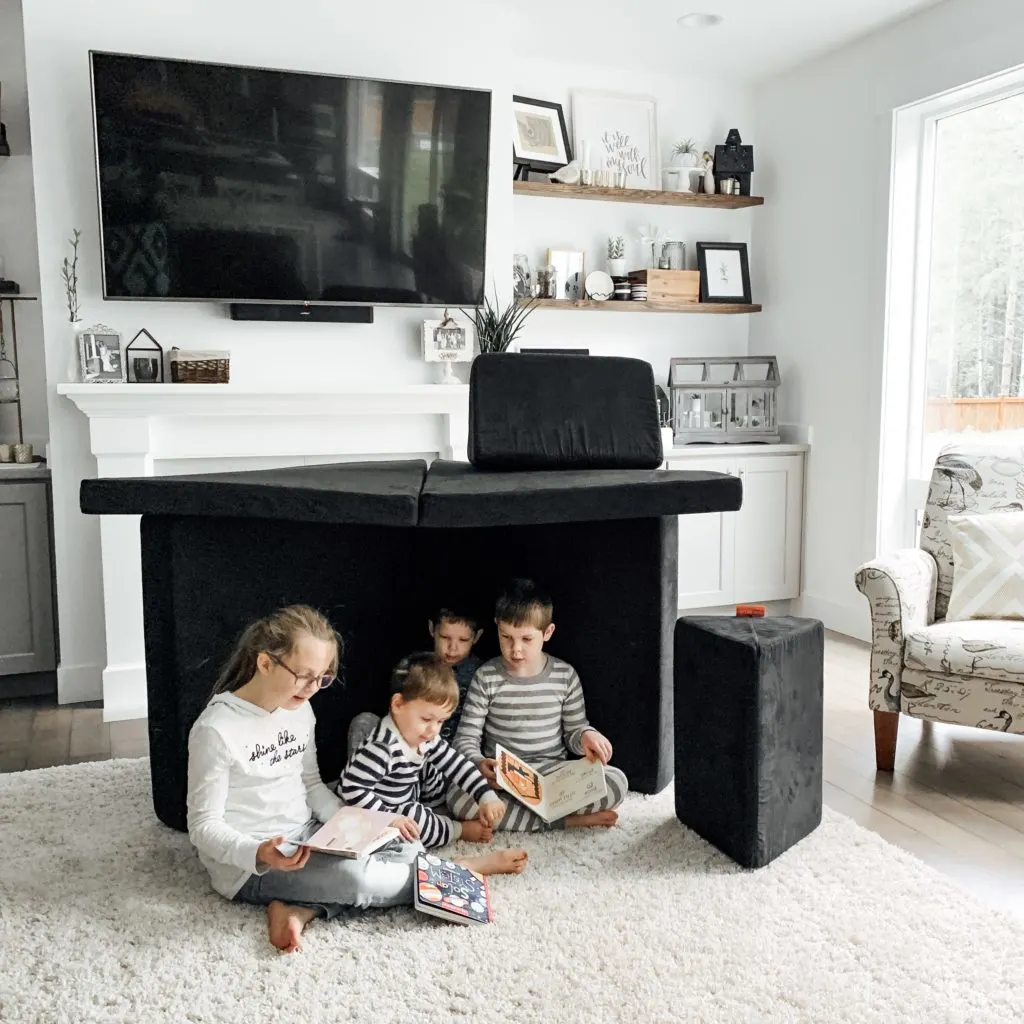 If you're on the lookout for the perfect, family-friendly addition to your kids stash of fun – you're looking for the Nugget! With a free 30-day trial there is nothing to lose!
Now, a few logistics! Every Nugget order consists of four pieces … two triangle pieces, one seat cushion, and one sturdy base. It's the best combination for creating adventures and fun! It's about the size of a love seat in case number dimensions don't mean a whole lot to you. Big, but not too big. You can choose from three Classic colors (we have the Blackbeard) and a whole bunch of Limited Edition colors. Best of all, you can buy one Nugget in one color and buy a different color cover set if you ever want to change things up! The Nugget costs $229 and ships (for free!) directly from their headquarters in North Carolina.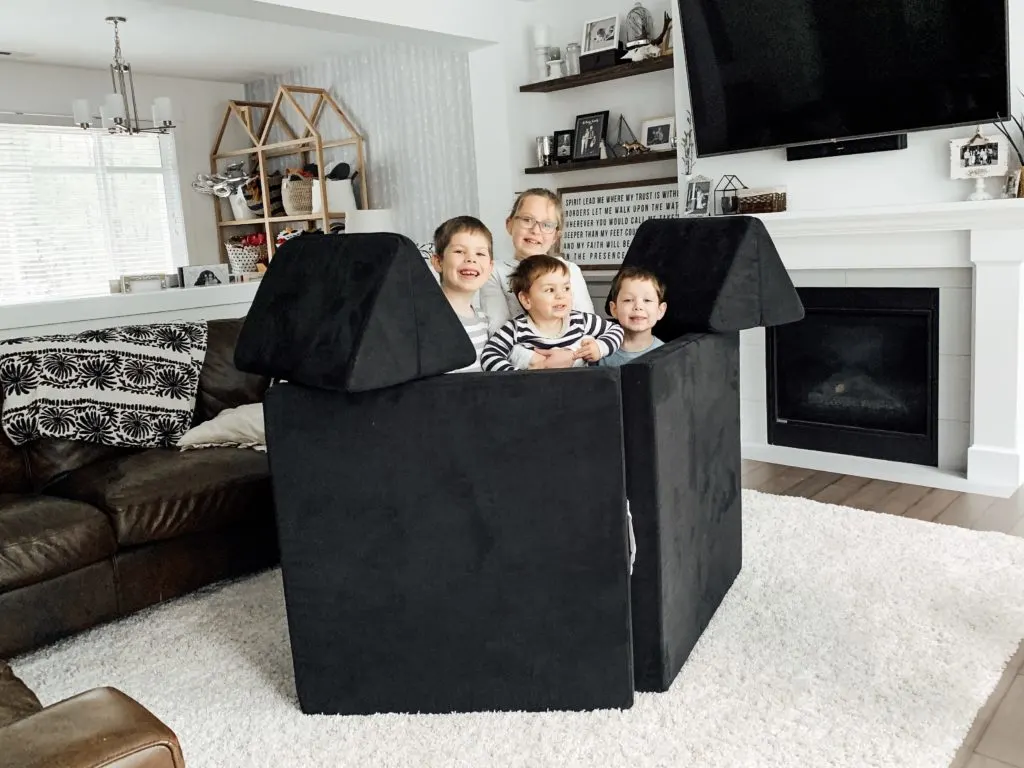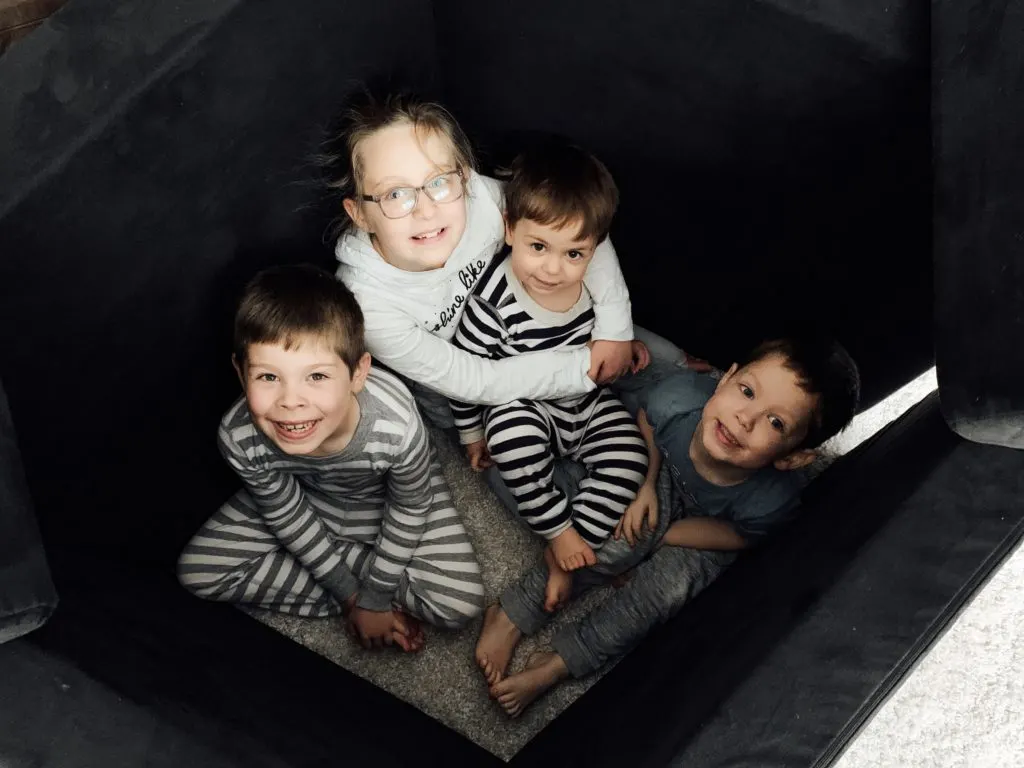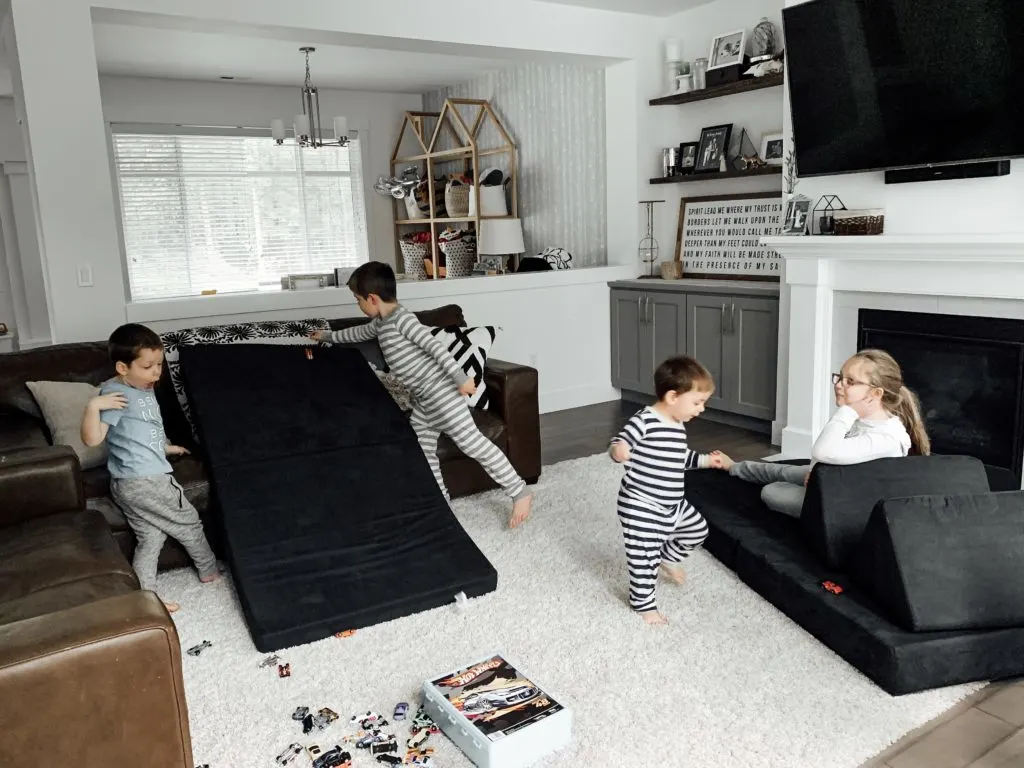 Think your family will love the Nugget? I KNOW they will! Add this to the top of your Christmas list and get ready for a whole year of home-based adventures and fun!