It's Halloween week and that means it's time to make a plan for Friday night!
Here in the Northwest, the first thing we'll be doing is checking the weather 🙂 After that, it's laying out the options and making a plan — where to go, what time, dinner before, dinner after, are costumes warm enough and on and on and on.
Most important though, in the back of my mind, is safety. How will I facilitate fun while keeping everyone safe on a sometimes unsafe night? Here's my few tips and I'd love to hear yours so we can all have a happy and safe Halloween …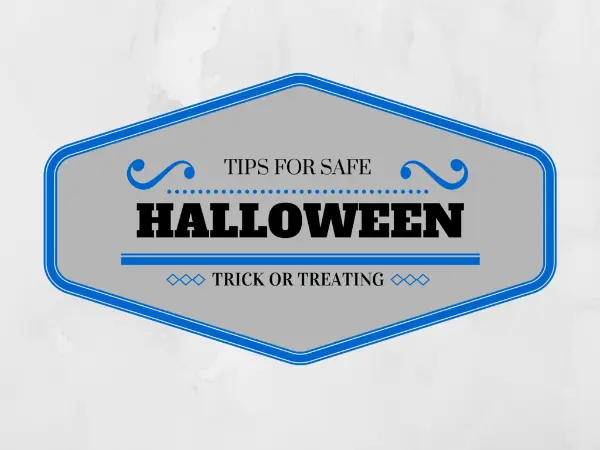 First things first- having a conversation. If I've learned anything about parenting, it's that little ones understand much more than we give them credit for. I always reiterate that they must stay with an adult and they must ask before eating any treats.
For trick or treating I enlist extra help – a grandma and aunt in most cases. The streets get busy in our neighborhood and the more eyes and ears in our troop, the safer I feel like we'll be. Plus, when I'm not outnumbered, I can relax a bit more and enjoy our evening out myself.
In addition to our treat buckets we pull along our wagon – not for loads of candy, but for an easy ride for the kids if they get tired or if we have to hustle home due to weather. In the wagon we've got a large blanket and a battery operated lantern.
Trick or treating is a great opportunity to kick off other safety conversations – whose homes we enter and when, how to speak to strangers (and friends too since we know many of our neighbors), staying close to mom or dad when walking near cars, and all about pretend costumes and dressing up.
On the note of car safety, trick or treating provides us with practice for stopping and looking for oncoming cars, walking slowly across the street, and staying on the sidewalk.
Keep in mind, this is from the perspective of having a 2 and 4 year old. I'm sure my safety standards will evolve as they get older. And, if trick or treating just seems too worrisome for you – I'd take a gander at trunk or treating options in your area! I think we may give that a go one year for a change of pace.
Oh, and if you're curious what I decided about Halloween dinner plans – we're going to Chipotle before for $3 burritos! Details about that here!
What are your tips for a safe Halloween? Share them in the comments below!