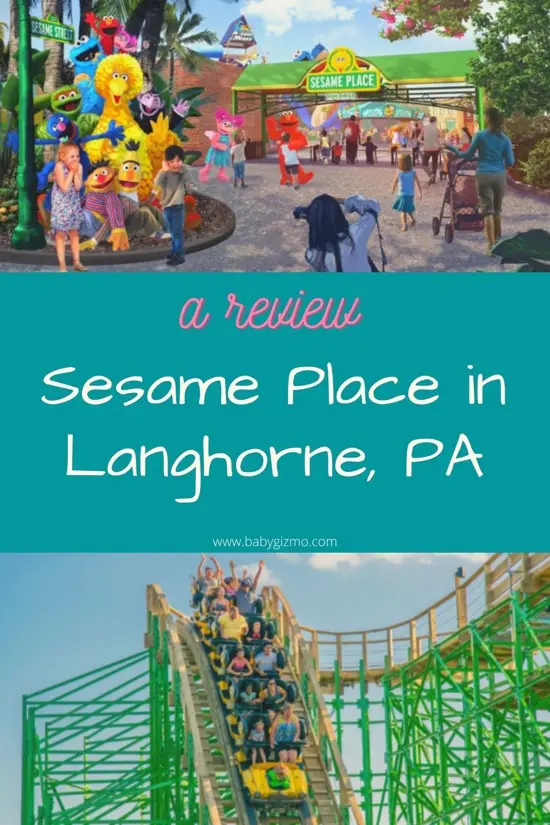 Two weeks ago, my family and I took a trip to Sesame Place in Langhorne, PA. This trip was our first to the amusement park, so we had little idea of what to expect. We had heard that Sesame Place was great for smaller children, but other than that, we knew nothing.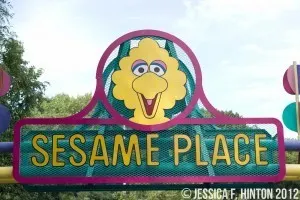 Last year we went to Disney World. My first daughter was 16 months then and I was six months pregnant. While we had fun on our trip, it kind of sucked because we didn't really plan for just how ginormous Disney World is and how little our toddler was then. So it turned out to be one of those trips conceived with high expectations that were not met. Or, it was a great trip in hindsight, but at the time, we hated it. So when I bought tickets for Sesame Place we knew, given our experiences at Disney World, to not get our expectations up too high.
We told ourselves to aim our standards very low this time, to plan on, if nothing else, our toddler enjoying the water park, and to just be open minded. And these low expectations paid off. We had a blast at Sesame Place and plan to go again next year.
If you have been thinking about taking a trip to the amusement park, I thought I'd share what I liked and didn't like about my trip. So, let's start with what I liked.
I liked that:
It was designed with small children in mind. My toddler, who is 34 inches tall was able to get on all but a handful of rides. Unlike some amusement parks, which require children to ride alone, all of the rides for the shorter crowd allowed/forced parents to ride, too. Children over 36 inches could ride alone, however, on practically every ride at the park. The shows weren't scary and, unlike Disney, every thing just worked for my toddler.
The design is very toddler and family-friendly. The park features many seating areas and playground spaces that are organized by age groups. Sesame Place is not a huge park but still having somewhere to sit, for instance, to breastfeed my baby or just take a breather was nice. The playground spaces feature fun things that are age appropriate and relatively clean.
It's affordable. We paid about $80 for a two-day pass for my husband and I. Children 2 and under are free.
There were hardly any lines. Mind you we went on weekdays, but the longest line I ever stood in was for a water slide. And I only waited in that line for 20 minutes.
The restaurants feature lots of kid-friendly foods. I'm not sure if this is an official policy of the park, but we were able to bring in our own food. So, for both of our days at the park, we ate what we packed. For parents who didn't pack lunches, however, there were plenty of relatively inexpensive food options evenly spaced throughout the park.
What I didn't like
The only thing that I can say I didn't like about the park was that the parking wasn't free, but I guess paying about $15 these days is to be expected of most amusement parks.
Other than this, I loved Sesame Place and, as I said before, plan to definitely go again!