Valentine's day is coming up fast! Have you figured out what you want to do for your significant other? For your kids? For yourself? Why not try some Valentine's Day Tissue Paper Hearts?
Something quick and easy, yet fun and creative you could try is a "heart attack!" Don't worry, I'm talking about the good kind of heart attack—the kind where you cut out tons of hearts and use them to decorate your special Valentine's room (or car or front door or whatever else). Maybe you've already done this activity in recent years? That's okay–you can use these hearts for homemade valentines that your kids can hand to classmates or you can just make some for fun and decorate your house!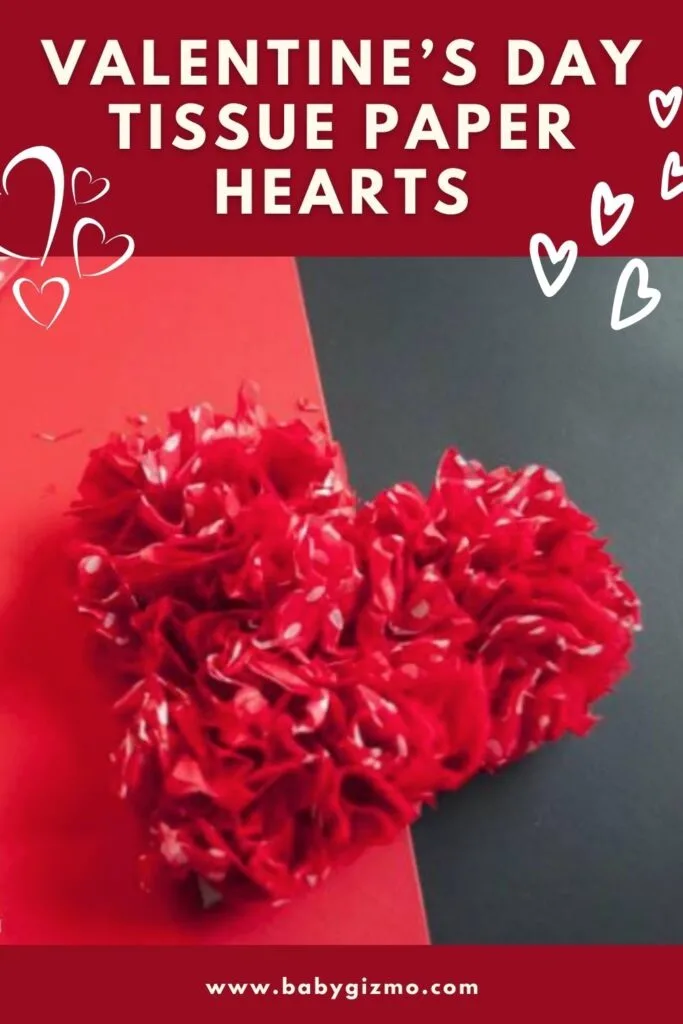 3D Tissue Paper Hearts Instructions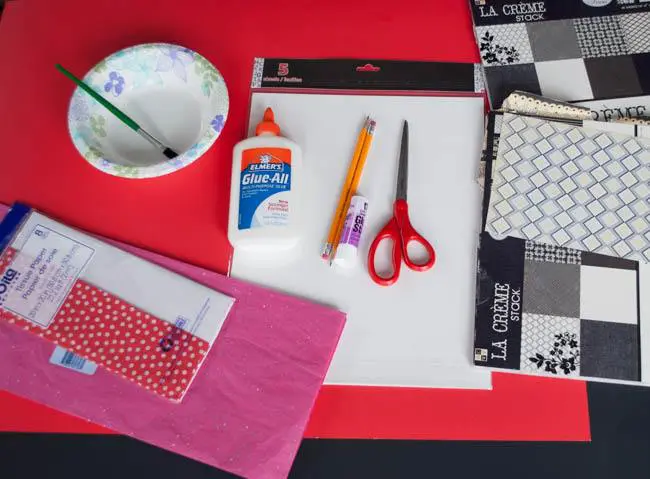 What you'll need:
Colored paper
Tissue paper
Glue stick (I tried using Elmer's Glue and painting it on the heart first but found the glue stick was easier and worked even better)
Scissors
One colored pencil
What to do:
Cut out varying sizes of hearts from whatever color paper you'd like. I used red, white, and some fancy scrapbooking paper I already had.
Cut out small rectangles of tissue paper in any color, about 3 inches X 4 inches, though the exact size doesn't matter.
Fold the rectangles in half, to thicken the tissue paper.
Using the flat end of your colored pencil, wrap the tissue paper around it and wipe a little glue on the end. I also put a little streak of glue on the heart.
Press the pencil/tissue paper to the heart for a few seconds and then remove the pencil. Repeat as many times as you'd like!
Trim your tissue paper—cut off any random tips sticking out to help keep the shape of the heart. Otherwise, it might look a little messy.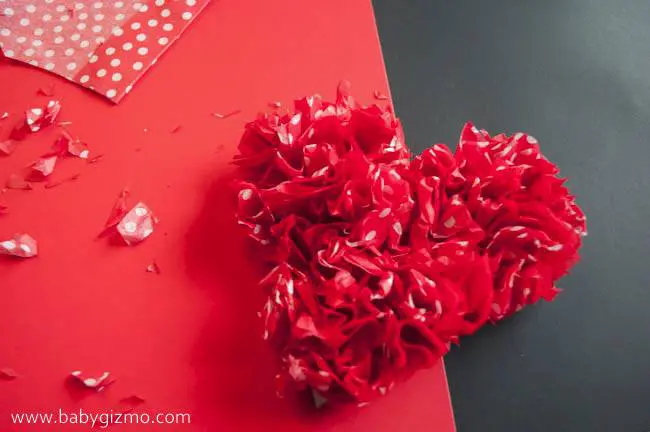 I ended up doing multiple hearts, all slightly different. Some hearts I took the time to cover completely with the tissue paper (those were my favorite); others I only did an outline in tissue paper and then wrote a sweet note inside. For some, my toddler colored all over first, and then I used the bursts of tissue paper to accent her spots of scribbles. It was fun to let her choose which colors she wanted me to put on each heart for her daddy, but as far as actually gluing them down, that was a step a 2 year old couldn't handle very well. She'll make up for it by helping me tape the hearts all over daddy's work briefcase when he's not looking!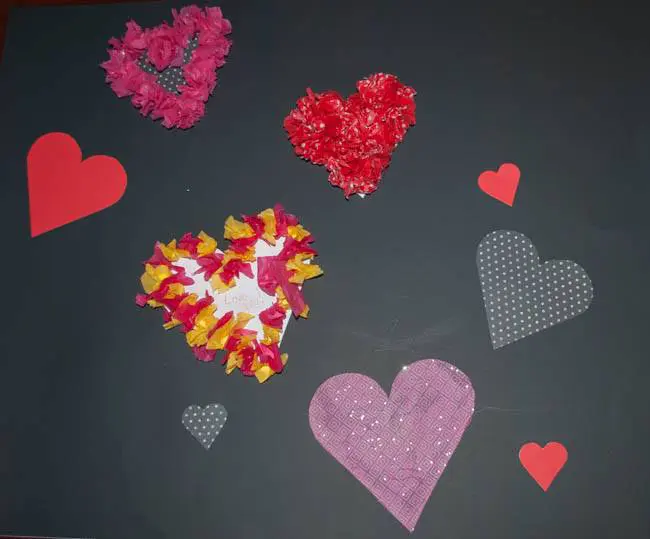 Happy Valentine's Day!