The last 15 months have been a challenge to say the least. A pandemic that most of us have never seen in our lifetime kept families, friends and loved ones apart for much of 2020 and into 2021. While many are starting to see each other once again, there are still loved ones that we haven't seen in a while.
Over the last year, my family has sent cards, gifts and Zoomed more family members than ever before. Another way that we've continued "contactless" human connection with family who live far away or is still not able to safely welcome people back into their space, is through Hello Video.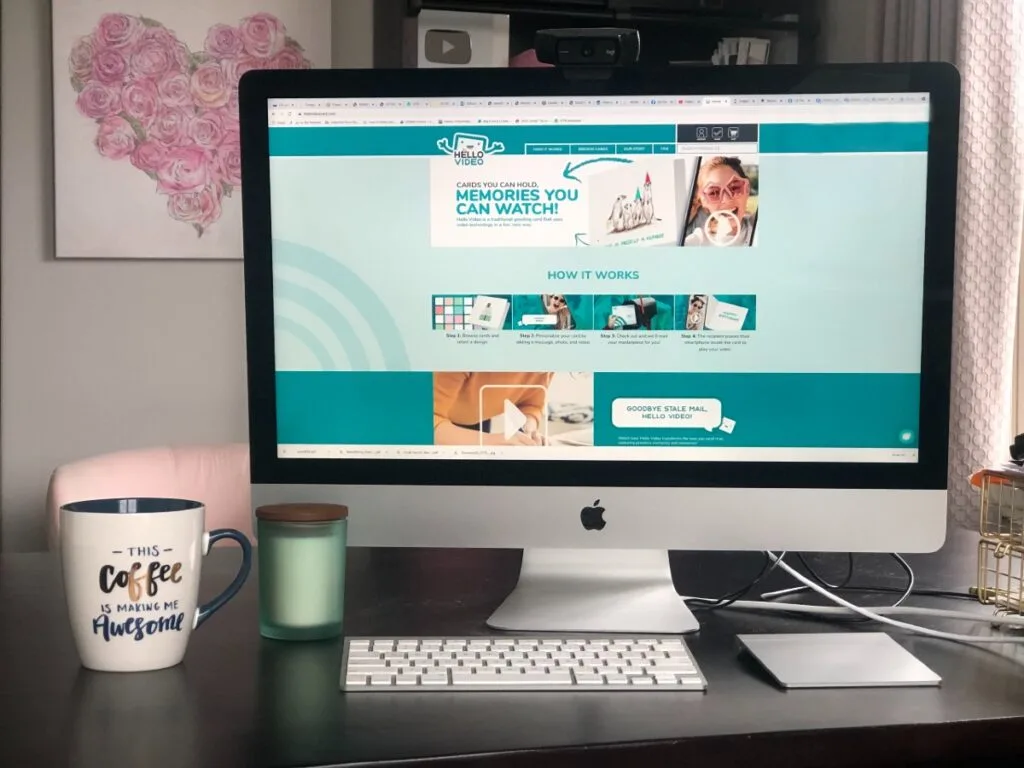 Hello Video has taken the traditional greeting-card business and flipped it on its head by adding technology to give it a more personalized touch. After watching us on YouTube for 15 years, you all know how much we love video so this is right in our wheelhouse. Hello Video greeting cards combine the best of both, stationary and personalized video, to give you a new way to send a greeting and show your loved ones you are thinking of them. It's a card they can hold and memories they can watch.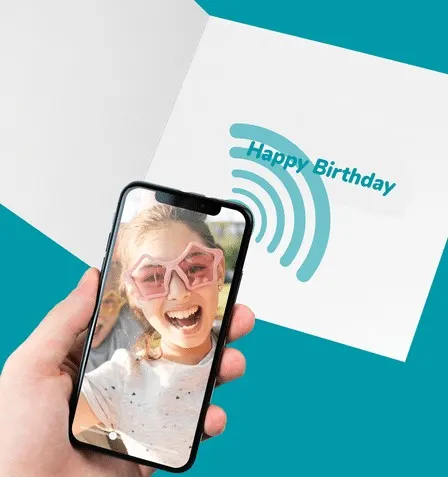 You pick one of the many greeting card options, personalize it with your message and image online and Hello Video ships the card directly to your loved one. When your loved one receives the greeting card in the mail, they can activate your personalized recorded video with a simple scan of the card by a smart phone.
Don't worry about the grandparents' shaky technology skills because directions on how to play the video are in the card!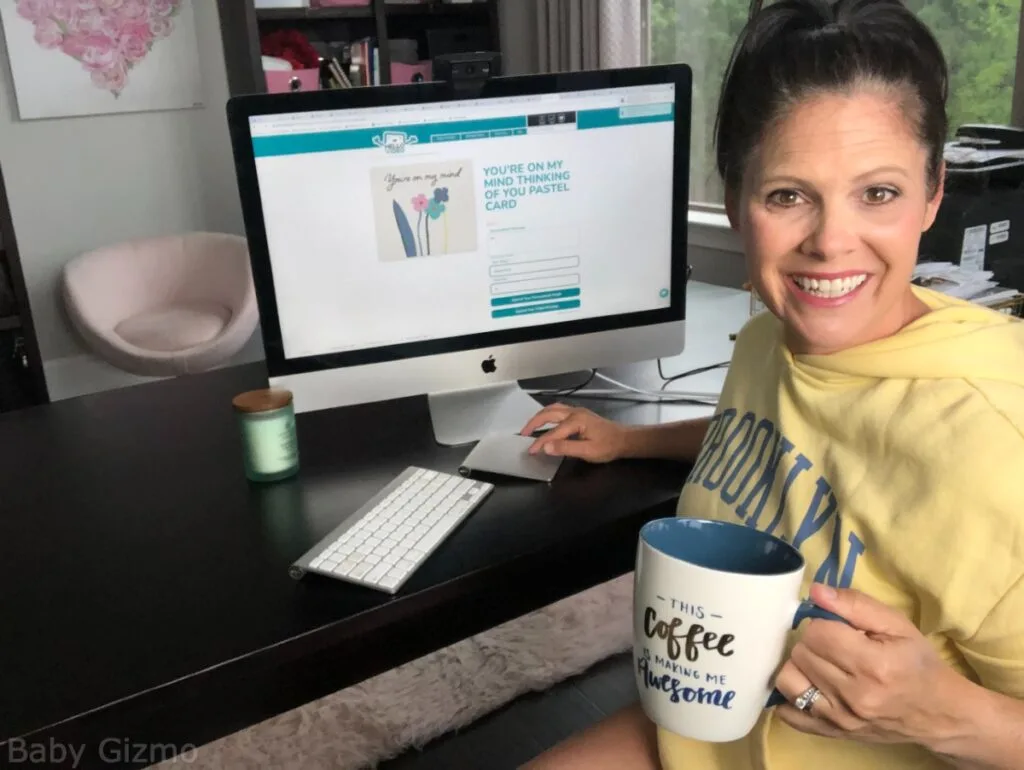 How Hello Video Works
Sending a Hello Video greeting card is as easy as 1-2-3.
Visit https://hellovideocard.com/ and browse cards by holiday and occasion.
Select a card and add a personalized message and photo.
Record and upload a video.
Provide the recipient name and mailing address, and Hello Video will send the card via the mail.
When the card arrives in the mail, recipients simply need to place most smart phones over the center of the card's right interior panel to play the video.
Here's a short Hello video that explains how it works.
We have had so much fun picking the best card for the occasion from major holiday cards, to birthdays to "just because" and "thinking of you" cards and creating a fun video message.
VIDEO MESSAGES
Recording your message is easy and fun on your smart phone. Hello Video recommends that the videos be one minute or less and a file size of under 60MB. No worries, if you don't know anything about file size because the Hello Video website walks your through it if you have any questions.
Gone is the day of grabbing a card and throwing a signature on it! It's time to switch it up for friends and family and send a greeting card with a special video message from you and the kids.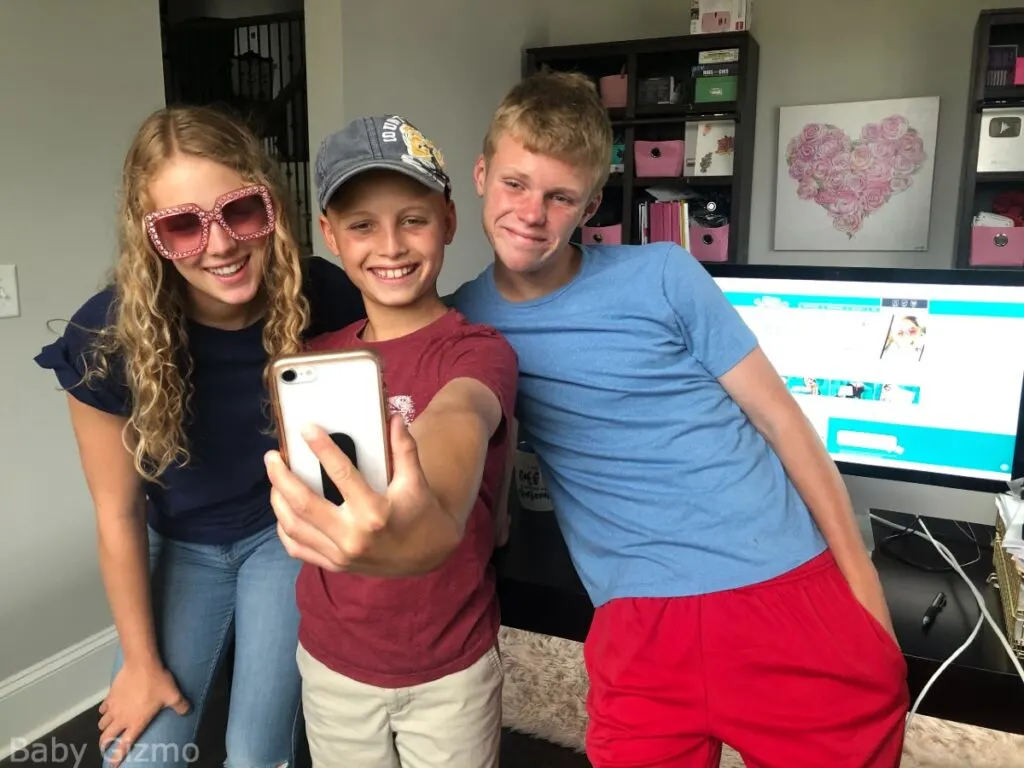 PRICING
All cards are $9.99 (which included shipping and handling) plus tax.
If you need a reason to send a Hello Video, how about Father's Day, someone's anniversary, graduation, birthday, baby shower, get well soon, or thank you? If you'd like to check out Hello Video, go to http://www.hellovideocard.com.
*This post is brought to you by Hello Video but as always opinions are my own.