The Most Refreshing Summer Sandwich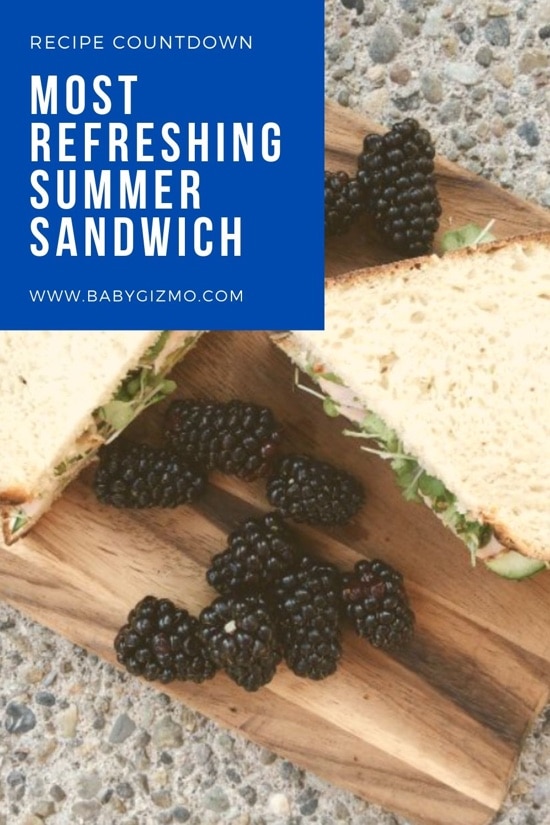 When I became a wife and mama, I had elaborate dreams of homemade meals each night served with an entree, a side or two or three and a sweet little treat. In reality, that happens maybe every other week. And I'm finally okay with that fact. Even more, I'm becoming much smarter with our dinner plans, because although they're not elaborate, we do still eat dinner every night 🙂
Hence, I'm popping in to say that serving sandwiches for dinner is 100% acceptable in my book. They cover all the major food groups, can be modified for each family member and are often a really delicious and heat free meal for these summer evenings.
This particular sandwich got two thumbs up from everyone at our table – including grandma and auntie who were visiting! Get ready to fall in love with sandwiches all over again, this one will become a family favorite for sure!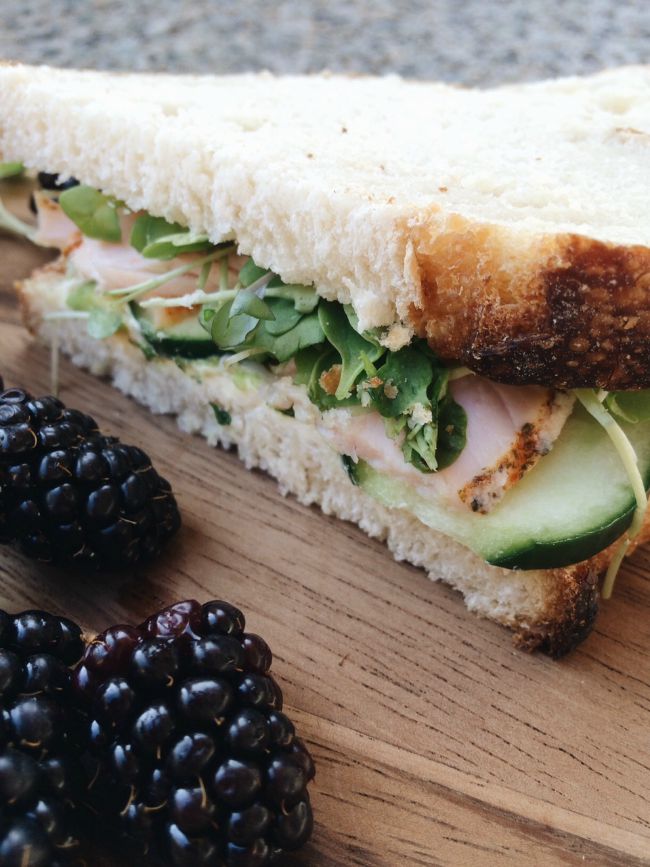 INGREDIENTS
Sourdough bread (or another fancy variety)
Cream cheese
Avocado
Cucumber
Turkey
Swiss cheese
Micro-greens or sprouts
DIRECTIONS & TIPS
Building sandwiches is pretty simple, but I'll share my few tips! Cream cheese definitely needs to go on both sides of the bread, don't skimp there. And avocado is much easier eaten in a sandwich when you smear it on like a spread rather than trying to balance slices. That way you get avocado in every bite! Plus, the cream cheese and avocado kind of act like a glue for your cucumber slices.
I love a good oven-roasted turkey. This time I bought a pack from Trader Joe's and it was divine. I also found the micro-greens there. Again, it's way easier to enjoy a little green on your sandwiches when they're bite size like micro-greens or sprouts instead of lettuce that slips and slides.
Obviously the world is your oyster when it comes to bread and cheese selection, but for this sandwich I felt like sourdough and Swiss were the ticket. Next time I may give pumpernickel and/or pepper jack a try to spice things up a bit!
And remember, chips aren't the obligatory sandwich side. We opted for berries this round, but I also think a cup of soup or a pickle would go wonderfully.