I am yet to meet someone who doesn't like a grilled cheese sandwich. They can be made in a variety of different ways and they taste so good! So let's share some fancy and delicious grilled cheese sandwich recipes. Just cheese and bread? Please, this is so much more! If you'd like more sandwich ideas, check out our Summer Sandwich, Open Face Turkey Pesto, French Dip Sandwich or Monte Cristo Sandwich.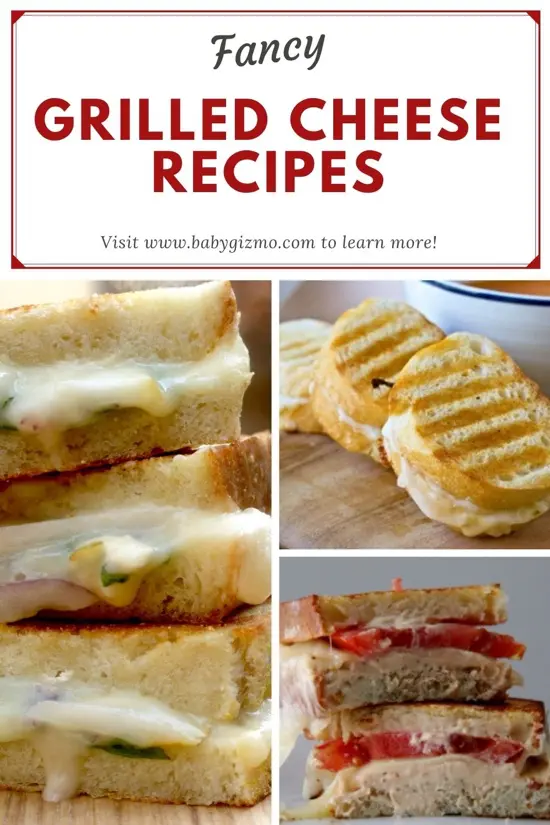 Grilled Brie And Pear From Piccante Dolce
Smooth Brie cheese (my very favorite), soft bread, hard crust, thinly sliced pears. Have I sold you on this baby yet?
Check out this recipe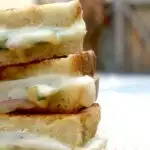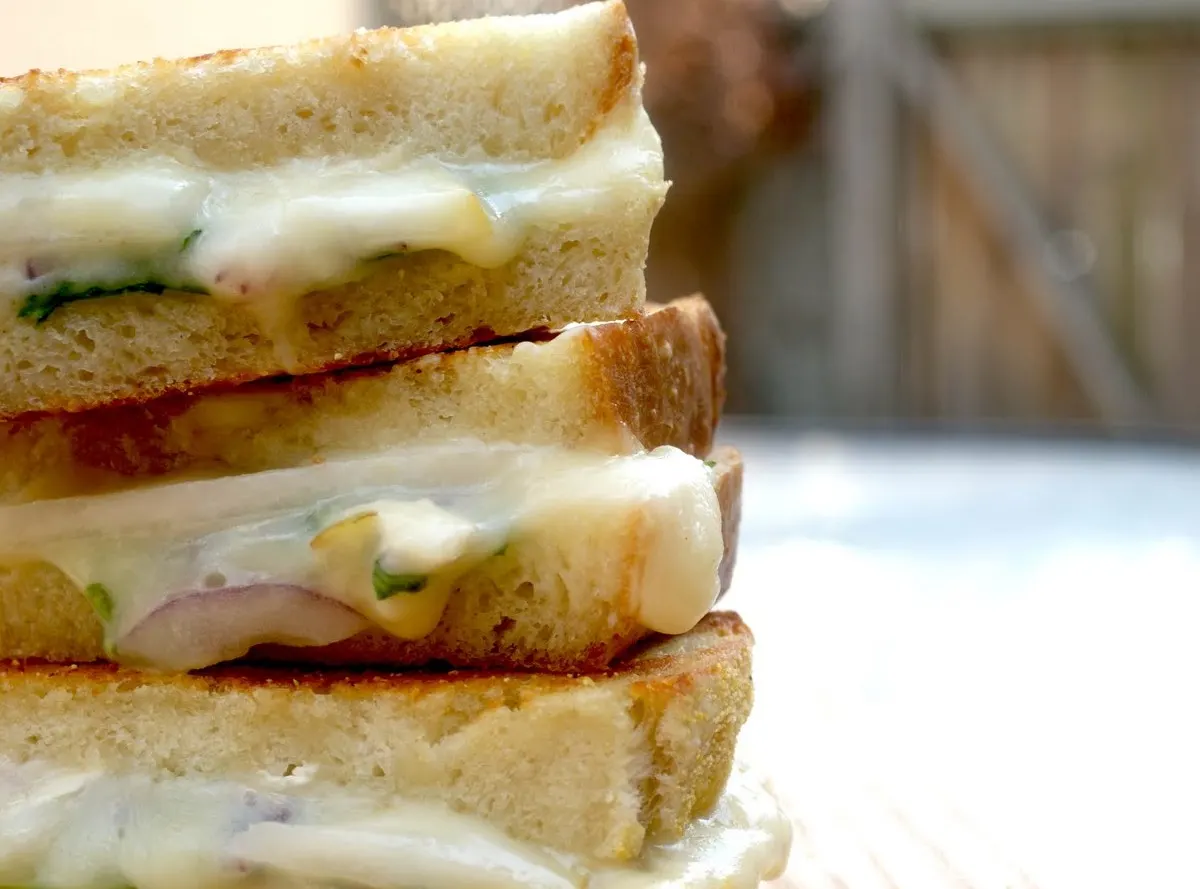 Grilled Brie And Pear From Piccante Dolce.
Spicy Grilled Cheese Sliders From Panini Happy
These spicy grilled cheese sliders are small which makes them great for snacking or parties, and they taste great served up with tomato soup. This calls for mozzarella cheese and pepper jack cheese that gives it a nice spicy kick.
Check out this recipe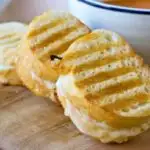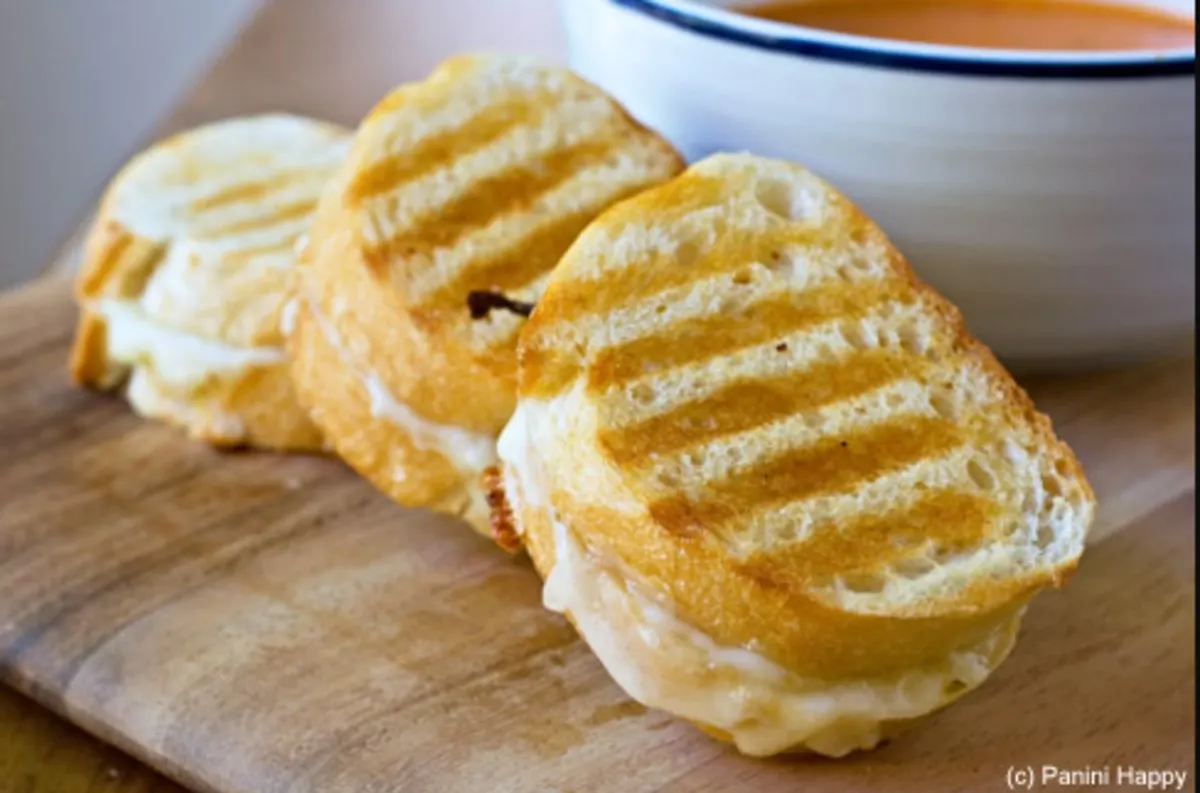 Jalapeño Popper Grilled Cheese
Jack and cheddar cheeses, jalapeños, and bacon are served up on toasty bread to complete this spicy cheesy sandwich! I can't take much heat in my food but if you can, then this is the perfect grilled cheese for you!
Check out this recipe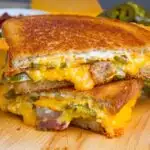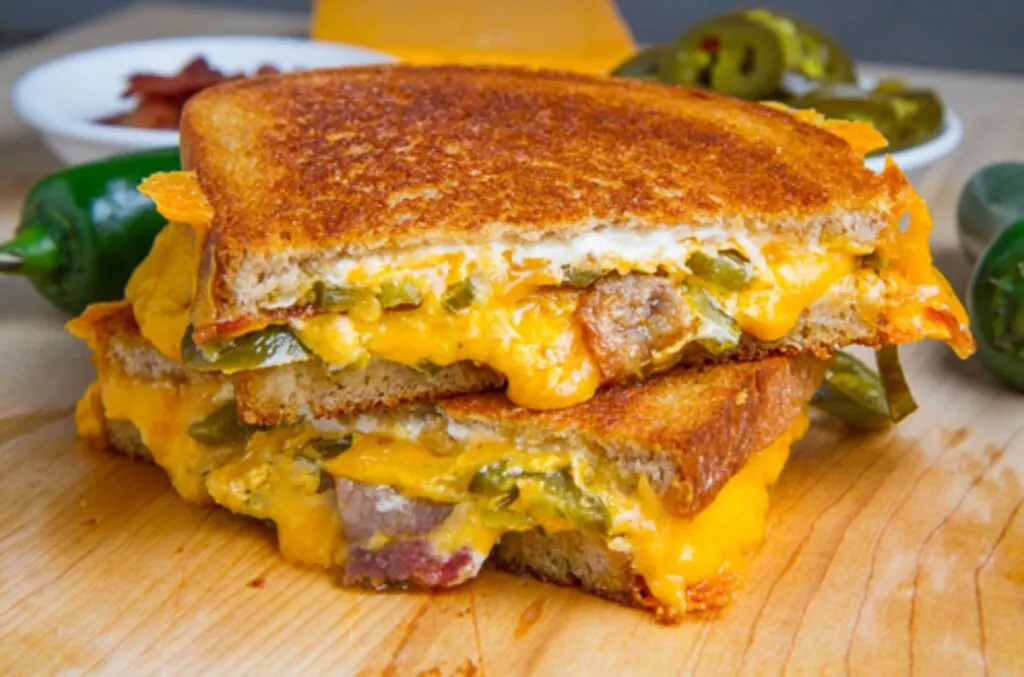 Green Apple And Brie Sandwich
This unique grilled cheese has green apples, Brie cheese, figs, and prosciutto. This makes for a nice sweet and salty combo on crisp delicious bread.
Check out this recipe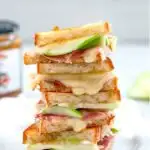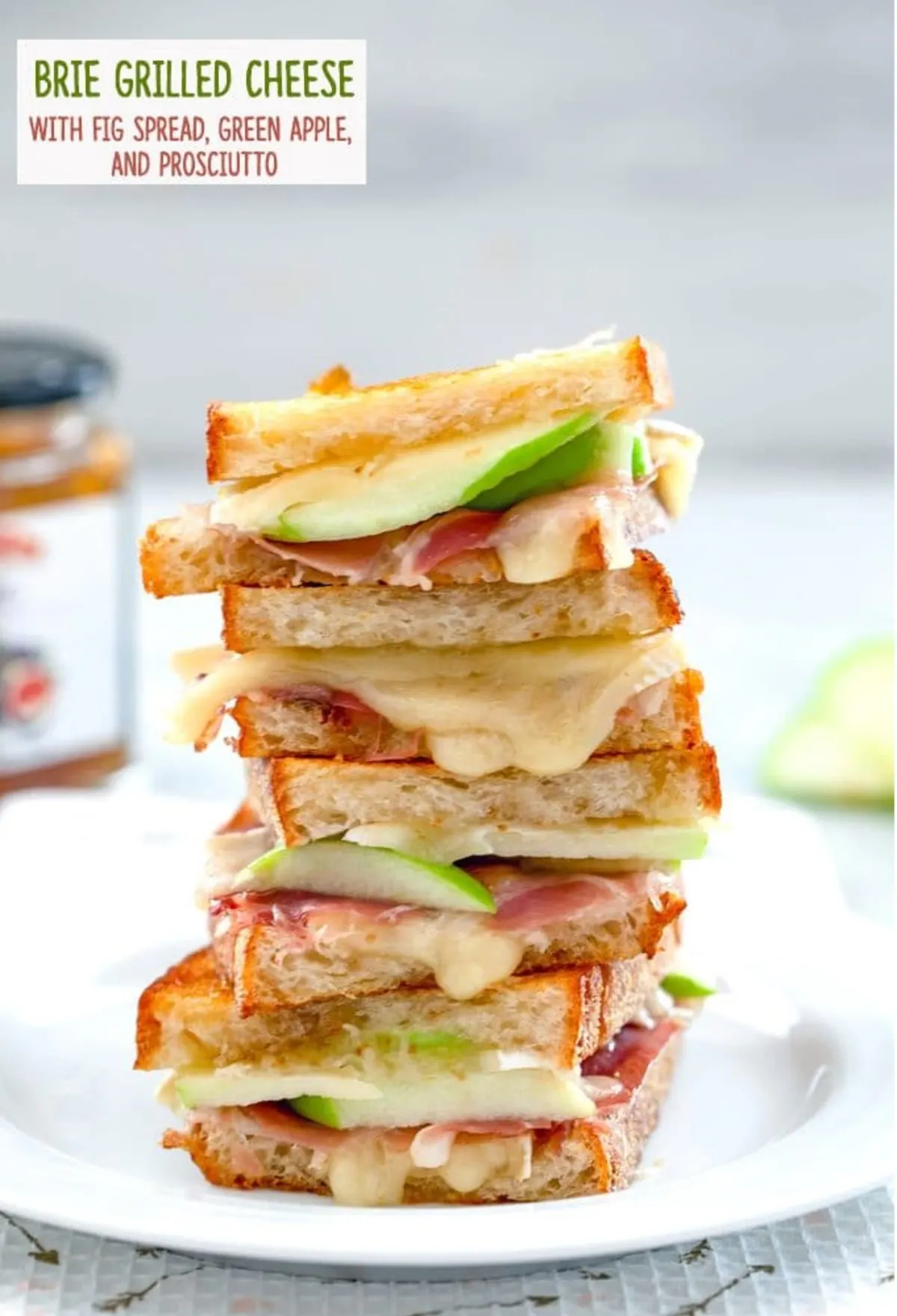 Havarti And Tomato Grilled Cheese
How good does this one look? The melted cheese is falling off, the tomatoes are perfectly stacked, I want to eat it now! There's something classic about a simple grilled cheese with cheese and tomatoes! Havarti is one of my favorite cheeses and I think tomatoes add a nice extra texture!
Check out this recipe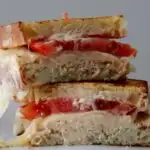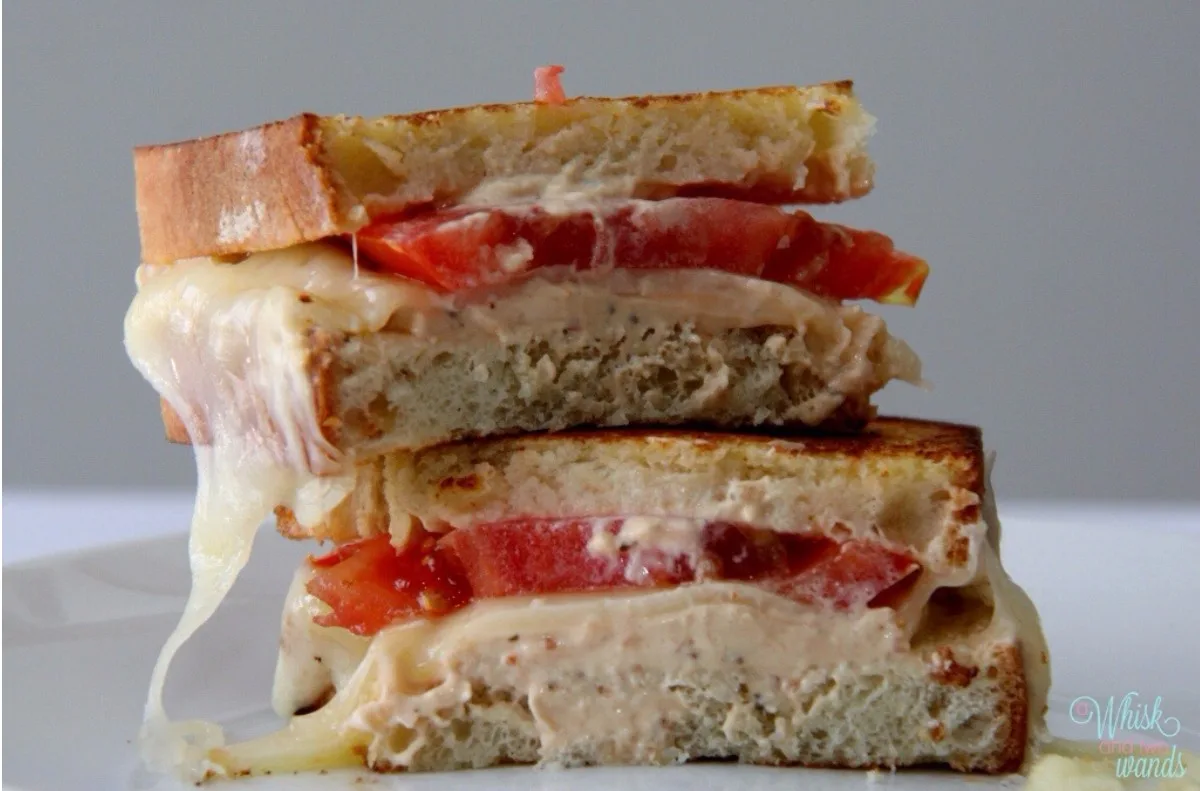 Double Bacon Cheeseburger Grilled Cheese
This is the Mac Daddy of grilled cheese sandwiches! Think of a double double from In And Out, but in grilled cheese from! Layers of all your favorite ingredients like meat, tomatoes, lettuce, onions, cheese, and pickles! You won't walk away from this one hungry.
Check out this recipe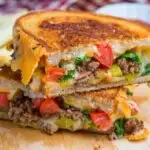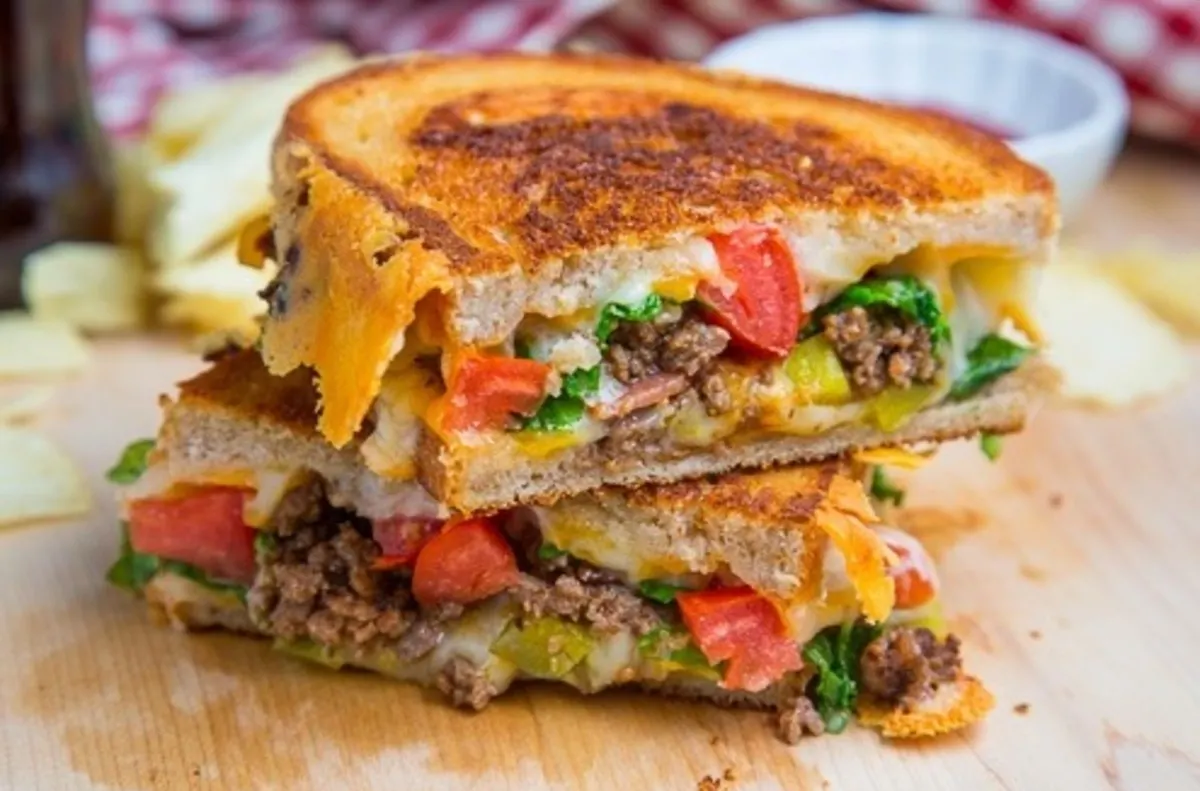 Which of these grilled cheese sandwich recipes was your favorite? Let us know!