Nothing says "summer" quite like slicing into fresh plump watermelon! Watermelon's got it all– vibrant colors, robust flavors, and a refreshing crunch. Most fans of the fruit are used to simply carving it into handheld wedges and serving them cold. But did you know there's a variety of creative ways to serve this summer favorite? Let's check out a few.
If you'd like recipe for other summer fruits, try Strawberry Recipes, Blueberry Recipes or even our Fruit Dessert Recipes.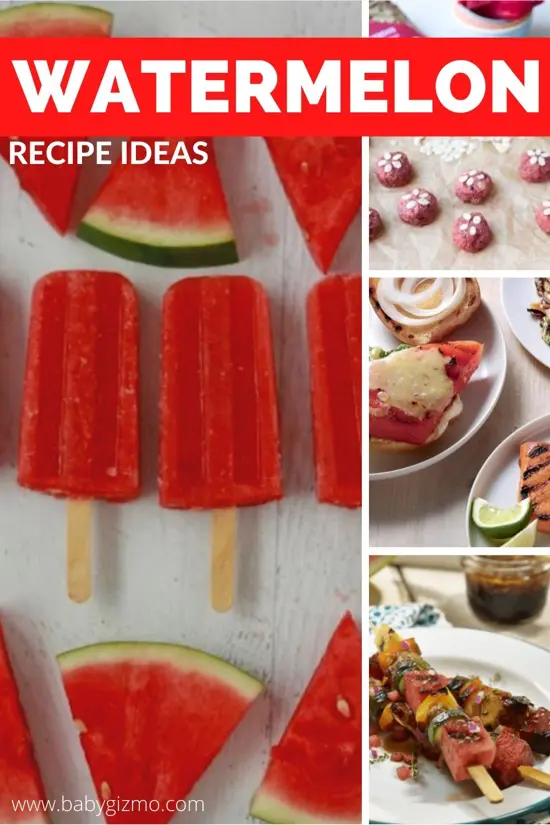 Watermelon Burgers with Cheese
Who said watermelon had to sit on the sidelines? Add some grilled sliced watermelon to your next cheese burger for a delicious Watermelon Burger with Cheese. The sweet snap of the watermelon compliments the savory beef burger with every bite.
Check out this recipe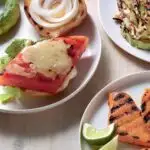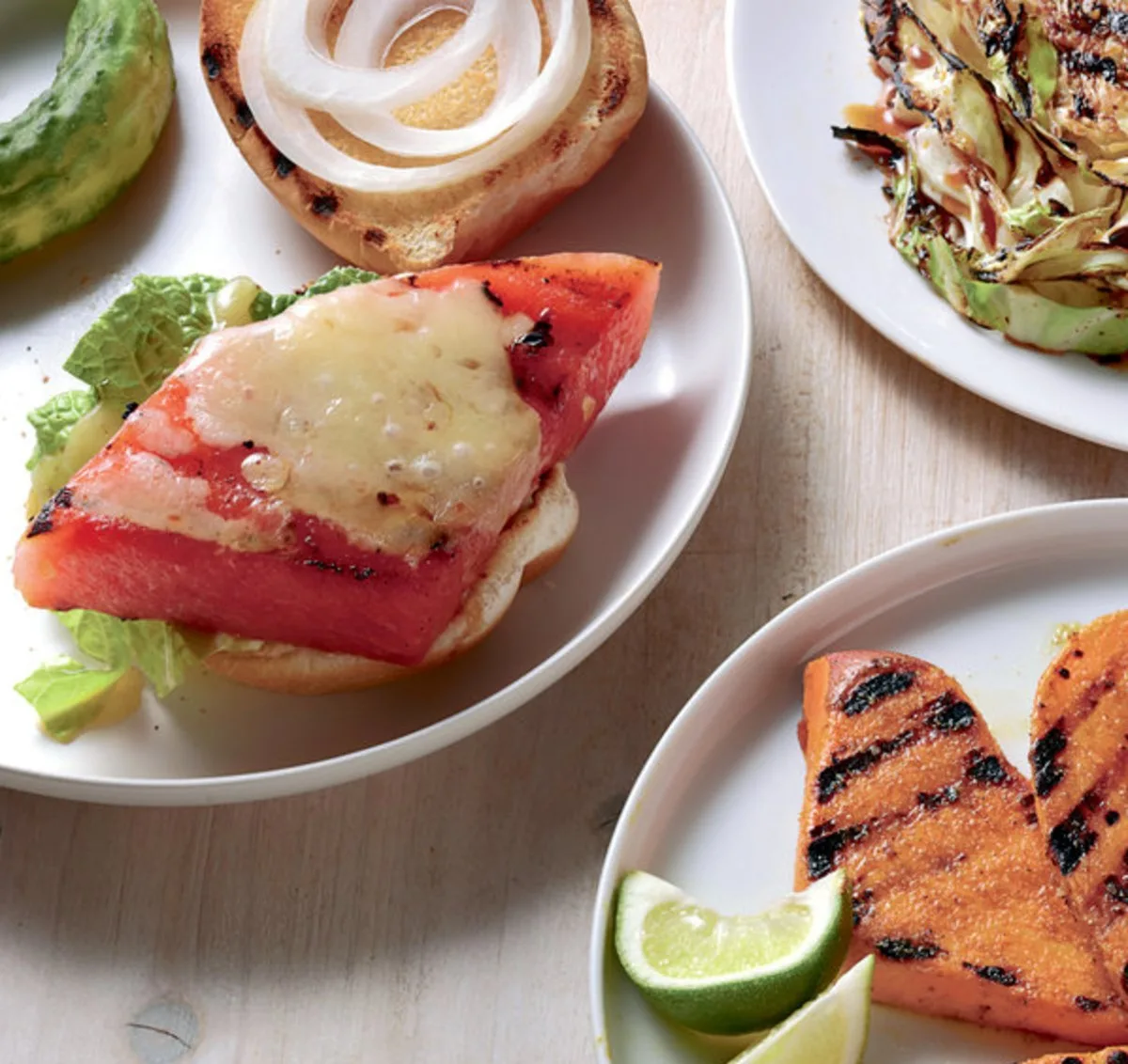 Watermelon Caprese
One of my favorite family appetizers is a traditional Italian caprese, consisting of sliced tomato, fresh Mozzarella cheese, fresh basil, and a balsamic drizzle. For a tasty summertime twist on this old classic, replace the sliced tomato with thick-sliced watermelon and you'll have a new hit on your hands.
Check out this recipe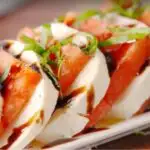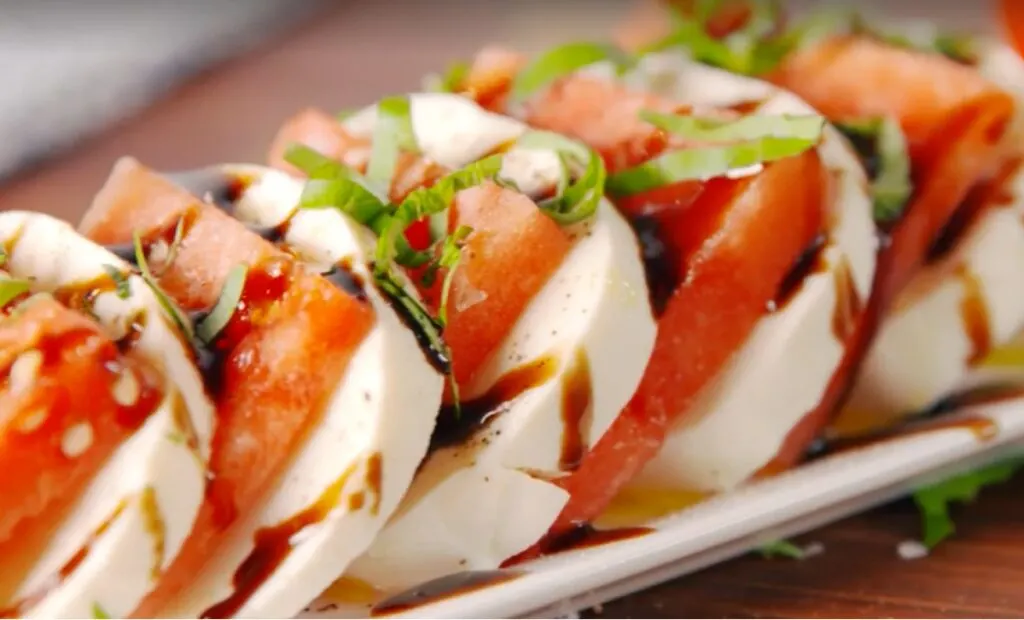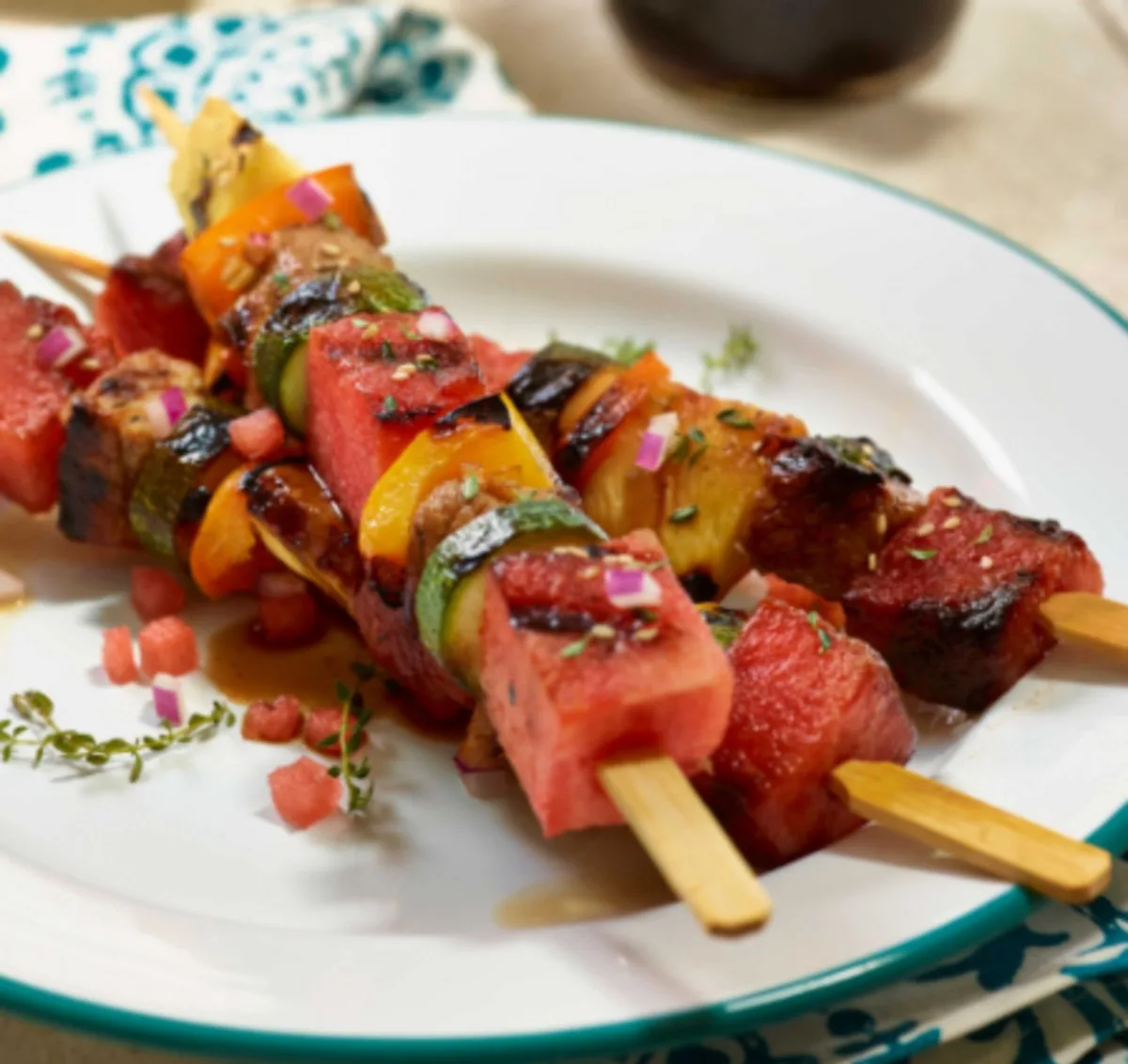 Grilled Watermelon and Pork Kebabs
Watermelon is a great mid-afternoon snack, but it can also be the star of the show. This recipe for Watermelon and Pork Kebabs is an explosive flavorful entrèe that combines pork, fruits, and vegetables. Fire up the grill and try out these skewers!
Check out this recipe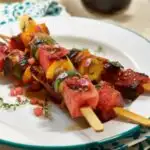 Frozen Protein Watermelon Bites
Frozen Protein Watermelon Bites
You might be inclined to avoid watermelon seeds altogether, but blogger Anya Shinell writes, "watermelon seeds are not only totally edible, but they're also PACKED with protein." In her Frozen Protein Watermelon Bites, you'll find a dairy-free, gluten-free, super-healthy snack that'll give you a boost if you're on-the-go or working out.
Check out this recipe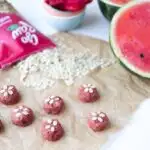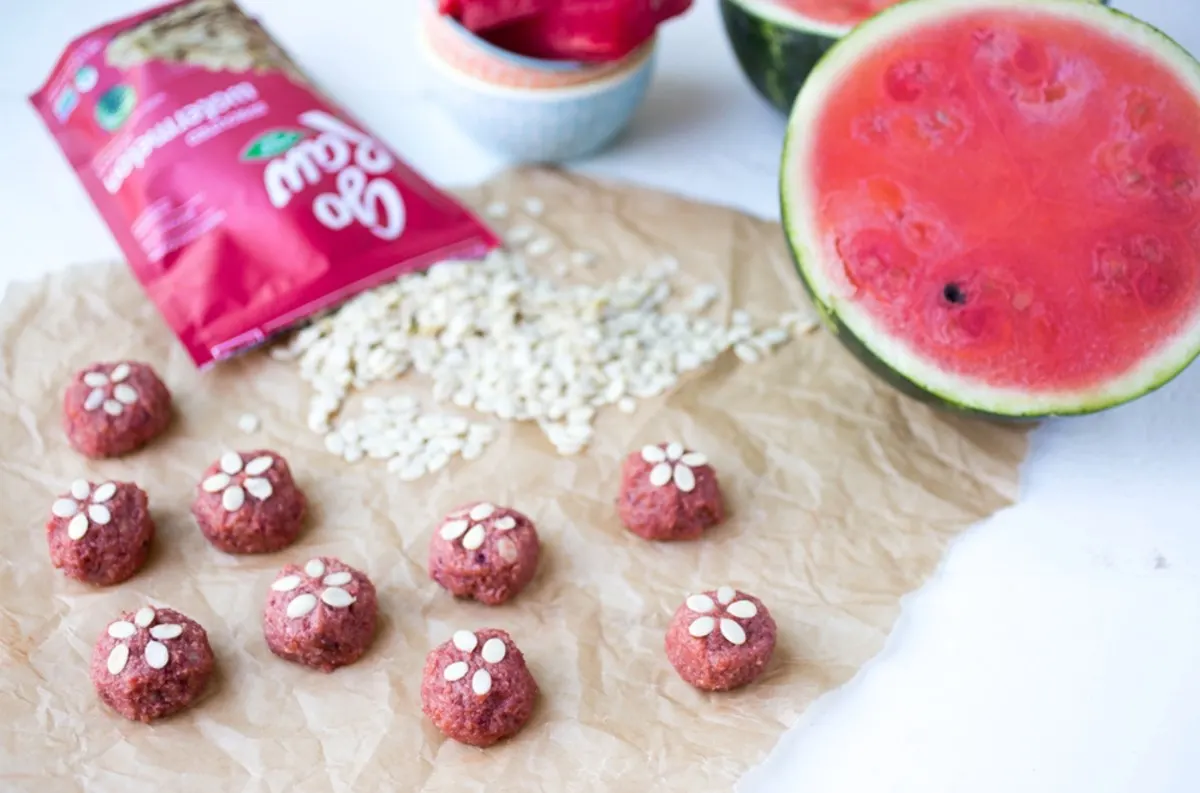 Watermelon Mojito
Want to cool off with a fresh adult beverage at your next cookout or summer party? Try a Watermelon Mojito, consisting of watermelon, mint, sugar, lime, and rum. This take on the traditional mojito will be a hit. (Don't want to serve an alcoholic beverage? Try this recipe for Strawberry Watermelon Infused Water.)
Check out this recipe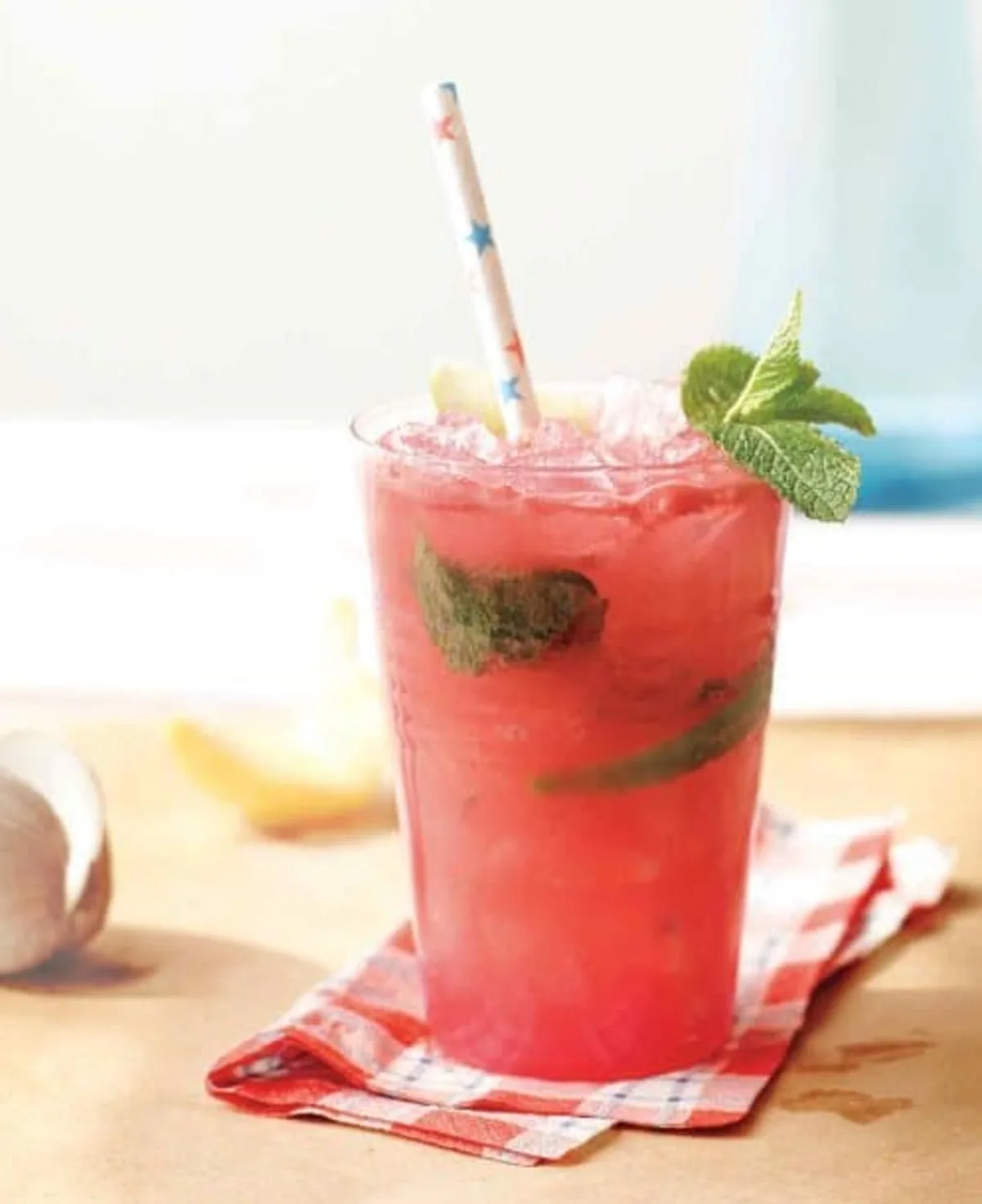 Strawberry Watermelon Popsicles
Strawberry Watermelon Popsicles
Very easy to make and perfect for kids and people of all ages.
Check out this recipe