So you are expecting a baby? A beautiful bundle of joy and you are over the moon. But when it is time to make your baby registry, things can get a little overwhelming. How do you go about compiling that list? It it strategic or are you flying by the seat of your pants? Is there a guide most parents follow to make their registry decisions? Most of all, does one size really fit all?
We are here to tell you that we've seen the lists. We've used the lists. And we've ended up with 15 green onesies, 3 bathtubs, 200 pairs of socks, and diaper pail refills for a diaper pail we didn't get. We're not saying everyone else's registry list is bad, we're just saying that sometimes they overload the lists with things you don't need or won't use and you end up not getting the stuff you REALLY need.
Today, I sat down to teach you how to make your own list.
Big Stuff
Register for all your big items, even the nursery furniture and fancy stroller. While we know many of your shower attendees aren't going to spring for a new $200 play yard or $600 dresser, knowing which exact model, brand, and color you chose helps your guests buy coordinating sheets, stroller bags, and nursery decor.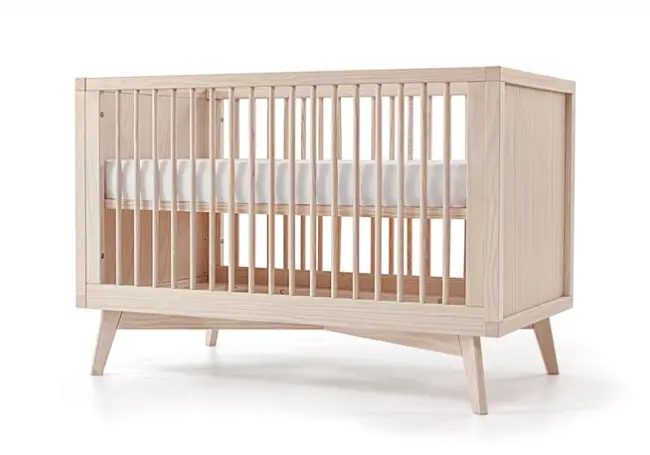 Small Stuff
Don't go overboard registering every single little thing you'll need. This isn't your grocery list; it's a gift suggestions list for your friends and family. You can buy your own baby shampoo. Ditto for diaper cream and pacifiers.
Personal Stuff
Leave personal hygiene stuff off your registry, especially since your dad might look at it. The guys at your husband's office don't need to know which breast pads you prefer.
Product + Refills = Refills Only
Be careful about signing up for even one refill-type item, as you are bound to get more than you'll ever use in your lifetime. Want a diaper pail? Just register for that, not that and the refills, or we guarantee which one you'll receive… 15 of.
No Diapers
We know they're expensive, but some babies are born too big for the first size. And no matter which size you register for, people love to buy the little ones. Giving away 144 of them to your next-door neighbor's sister is a sad waste of a good shower gift.
Cut Your True Layette Wishes in Half
If you give guests an inch in layette, they'll take a mile. Sure people love to buy the cute little baby clothes, but so will you! If you register what you really want, you'll get it all-with extras. And your remaining shopping days will be spent buying boring burp cloths instead of frilly dresses.
Don't Over-Stuff Your List
While it can't hurt to list the big stuff (who knows? Grandma might actually spring for some of it!) don't overwhelm people with every tiny little item that catches your eye, or all you'll end up with is every little item. If you really wanted the nursing pillow, make sure people can find the nursing pillow without slogging through 20 pages of lap pad, fitted sheet, and washcloth combinations.