My older kids are 5 and 7 and they're totally board game crazy. I'm all for this craze because it's something they like to do together, and often, my husband and I and other family members join in too. It's refreshing to hear them begging for another round of board game fun instead of reaching for iPads or asking for a movie in their spare time.
Bring on the board games!
Our latest favorite is Disney's Fibber.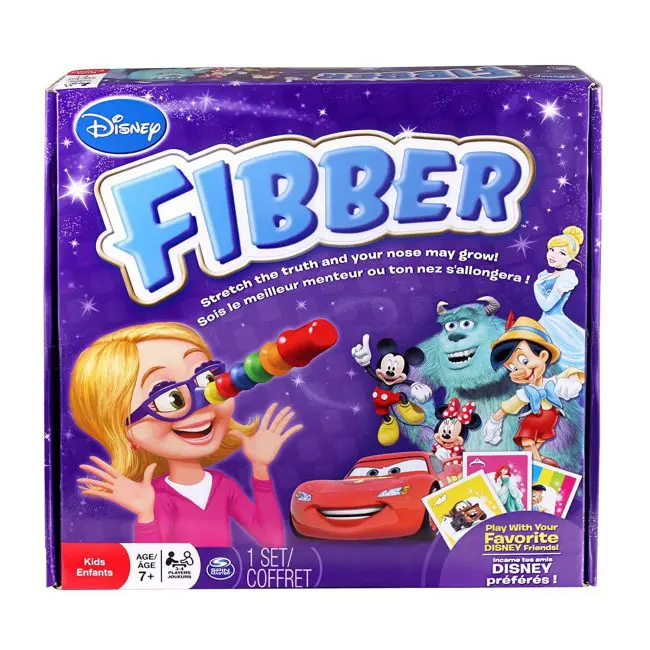 At first I was hesitant to jump into this game because it's basically a game of lying! But, I decided that it would open up doors for a good conversation about telling the truth while we have fun. And it definitely has! So, Fibber an all around win!
Fibber can be played by 2-4 people at a time and it is recommended for ages 7 and up, but my 5 year old does just fine with it. In this game it's not about what cards you actually have, it's how you choose to play them… and maybe fib while you're at it!
Here's a brief description: "It's not what you play; it's what you say! Did you see Mike and Sulley? Or are you fibbing? Play Disney cards in order and say what you're playing. Don't have the next card? Play a different card – but don't get caught fibbing, or your nose will grow like Pinocchio! Each player wears a pair of glasses and stacks on nosepieces when they get caught Fibbing. When all the nosepieces are gone, the shortest nose wins!" Not only is this Pinnocchio-esque game enjoyable, it's full of laughs. I mean, how can you not smile when you look like this!?!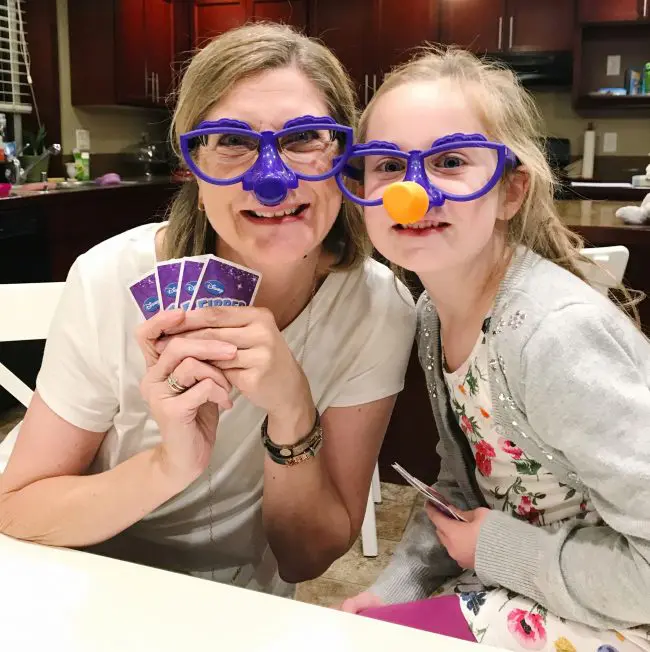 And, great news! Fibber is less than $10… the perfect birthday party or holiday gift!