It's almost here! Time to start planning for the special day: The Big One—Baby's First Birthday Party. We asked Baby Gizmo Facebook audience for their favorite first birthday party ideas and here are some of our favorite replies.
I See the Birthday Kid Looking at Me
Kathleen S. M.: "We are doing book themes. 1st was brown bear brown bear!"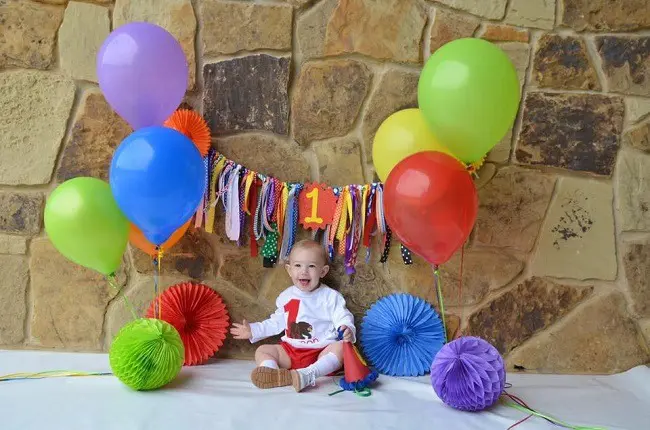 Cookies
Crystal B.: "My favorite 1st bday was my 2nd daughters. Her bday is in December so we had a cookies and milk themed party. We had probably 15 types of homemade cookies, a hot chocolate bar, cupcakes w cookie crisp on top, topiary center pieces w cookie crisp, glass milk jars w pretty pink straws, and a to go cookie section so you could package up cookies to take home or to give to someone special."
Mike S.: "If You Give A Mouse A Cookie. Smash cake was decorated as a chocolate chip cookie."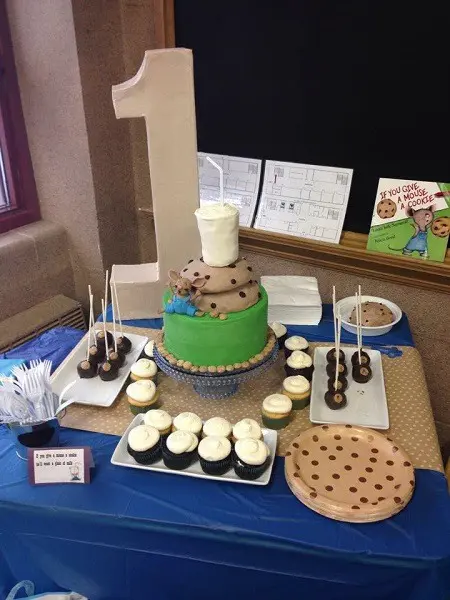 Oh, The Places You'll Smash a Cake
Mindy B.: "We had a "Dr Seuss celebration!"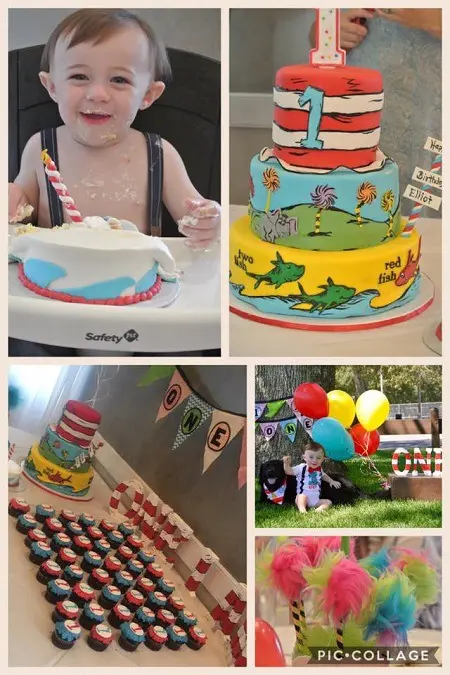 RAWRRRR!
Kate L. M.: "My son's birthday theme was little monsters. He loves to growl so it was pretty fitting!"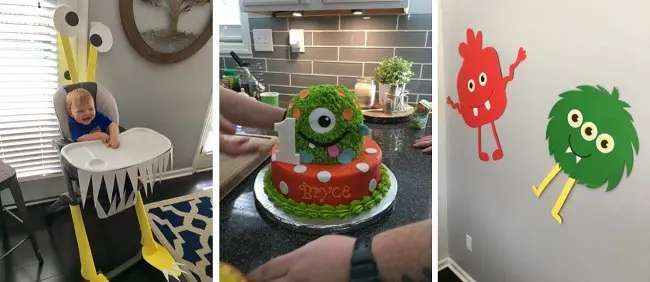 My Big Green Tractor
Sabrina C.: "Hot pink and green John Deere tractor theme. Did pics out at my dads farm with his old John Deere tractors."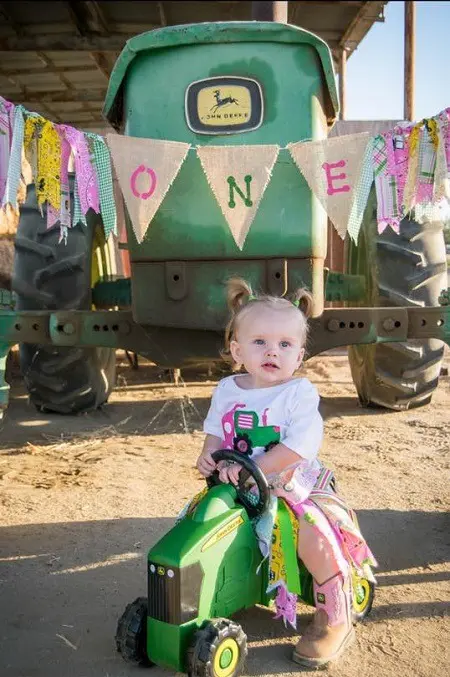 Very Hungry
Raizi L.: "Hungry caterpillar! A classic!"

Everybody Loves Pumpkin Spice
Mayra T.: "Our little pumpkin is turning 1, was our theme"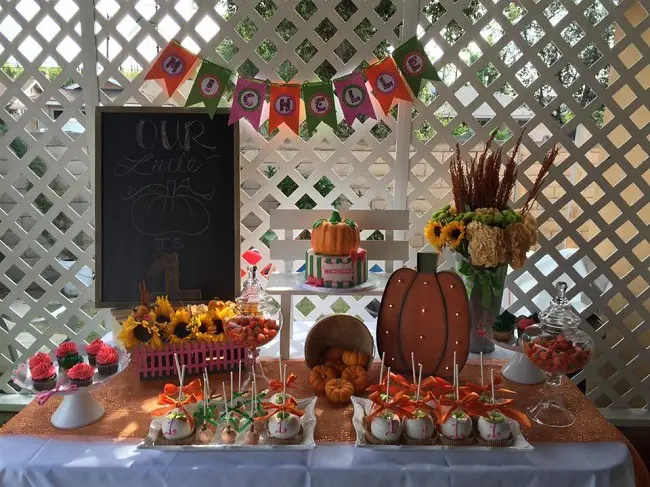 Who's Got the Button?
Amanda M.: "My daughters was cute as a button! I had button decorations that I made from cardstock on my silhouette all over the back porch. I found polka dot goody bags, & added little dots to make them look like buttons. I didn't get a picture but she had a Polkadot dress too that I made look like buttons"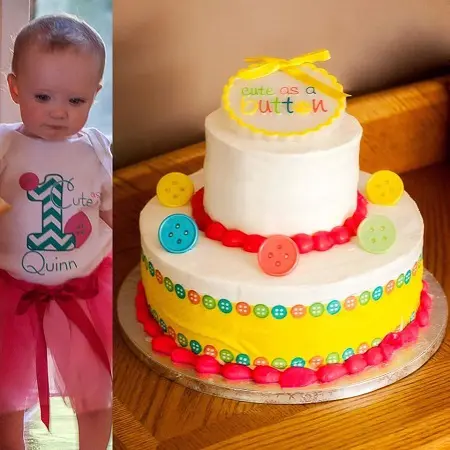 When Life Gives You Lemons…
Ashley L. A.: "I did a Lemonade stand theme for my girls first birthday!!"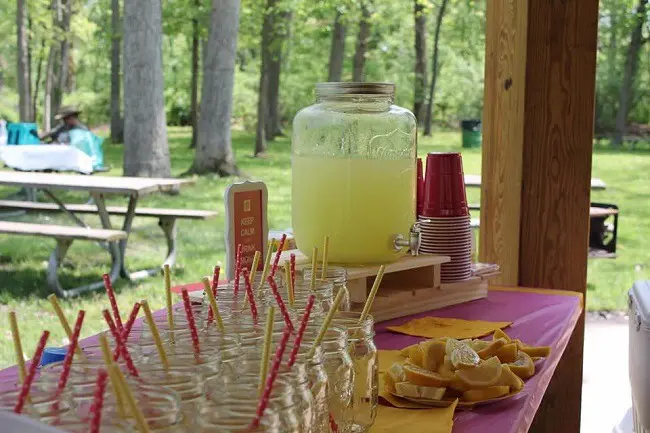 Nicole K.: "Lemonade Stand"

Aloha!
Jessica Z. G.: "We had a luau! "Hula on over for some fun! Cecily is turning 1!" We had a water table, sprinkler, kiddy pool, and sandbox set up for the kids. Obviously her bday is in the summer! For her second birthday we had a "Flamingo Fiesta" because she was really into flamingos."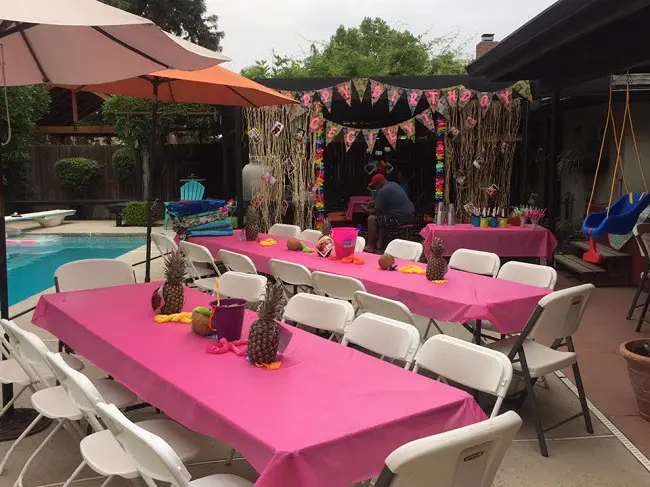 No Pressure
Jennifer D. M.: "It's our little munchkins first birthday today. The party will be this Saturday. No theme this year, maybe when she turns 2 and has a little more knowledge that it's her special day. Next year it'll probably be Woozle and Pip themed :)"
And Four More Great Ideas to Inspire You
Roxana V.: ""UP"…an adventure awaits!!!! Balloon galore!!!"
Meagan S.: "We did baseball. 'Collins rookie year'"
Brittney S.: "My favorite is whatever interests them. My son loved dinosaur train, we did that as the first birthday and seeing his face light up was perfect. His younger brother loved everything his big brother loved. That year it was Mario. They had joint parties and my baby was just as excited"
Kirsten T.: "For my December baby we did 'winter one-derland' and for my July baby we did 'one in the sun'."
Thanks, Facebook folks, for your wonderful ideas!