When a mother has a new baby, most of the gifts she was given during her baby shower weren't actually for her. She still loved everything she got because let's face it; babies need a load of stuff, but what about her? So if you're shopping for a new mom this Christmas, here are some ideas of what to get solely for her:
1) Free babysitting: If new mom is willing to leave her baby with you (some don't like to), this is the best gift you can give her. Don't just offer to babysit "sometime;" make it happen. Even if that means babysitting in her home while she just takes a nap or showers, do it. Many people have offered her time to herself but few actually follow through, so go the distance!
2) New mom labels, wine included: These labels from Etsy shop LabelWithLove are perfect for her first meltdown (happens to the best of us), her first date with her spouse sans baby, and any time she decides to unwind for a moment. $15.99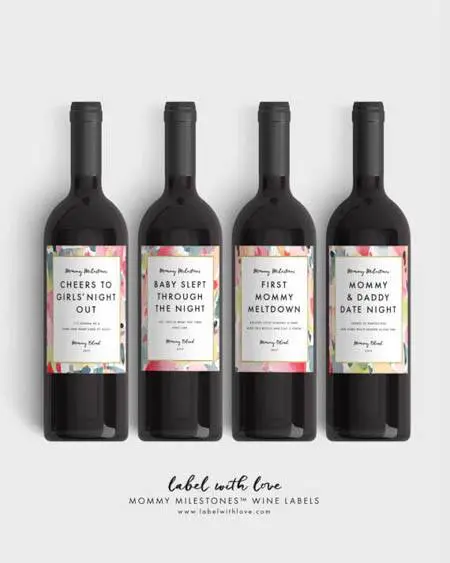 3) Super soft robe: When I became a new mom, I walked around in only a nursing bra and pajama pants for at least the first two weeks as I adjusted to the lack of sleep and everything baby. So if you gift your new mom friend a super soft robe, she will appreciate it. Never know when someone is going to knock on your door and you won't be able to answer because you're half naked with a nursing baby attached to your right boob! ~$35

4) Super soft, minky blanket: Speaking of wanting to be as comfortable as possible, a cute blanket from Minky Couture is a great gift. I own two and I suggest springing for the Grande (or least Monster) size. You can even customize the blanket and choose what you want it to look like! These blankets will make those baby snuggles even better for your new mom friend! And they're easily machine washable, in case that snuggle turns into a puke-fest, as newborns will do. Prices vary.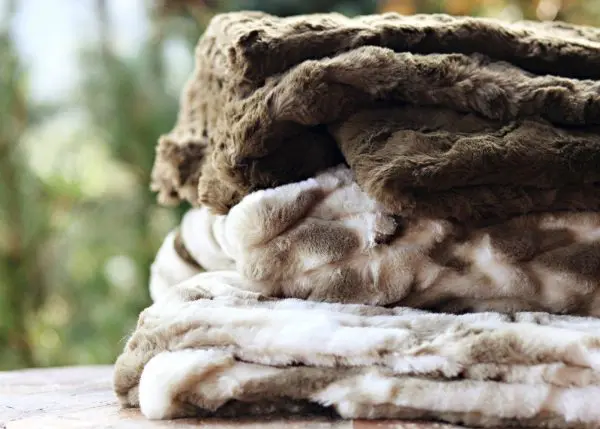 5) A relaxing candle: Help your new mom forget that her house (and probably herself) smells like newborn poop with this candle from Etsy shop ByeFeliciaGifts. The funny label, "Sorry about your vagina," will make her smile every time she goes to light the candle and you can choose which scent you'd like, including one called Butt Naked. $16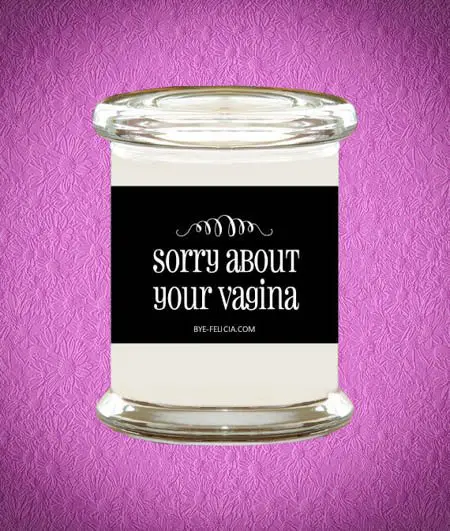 6) Mama bear bracelet: If you know she would rather have a mama bear t-shirt or a mama bear necklace, there are plenty of options for that. But by getting her this cute Mama Bear bracelet, she can also use it as a reminder of which side she last nursed on, as she switches it from wrist to wrist! Cute and practical! $10.86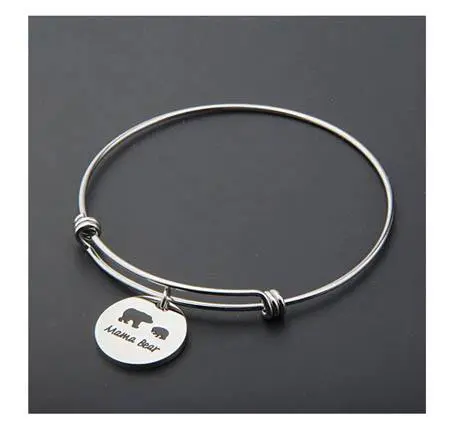 7) For pet owning moms, mind her dog for her: Transitioning to life with baby that first week home is difficult enough without feeling guilty for not paying as much attention to your pet as you used to. If you've got the space, she'll appreciate having one less responsibility during this crazy time.
8) Tile Mate: New moms are usually so exhausted and busy with new baby that they become forgetful. This Tile Mate gift will help her find her lost keys, remote, phone, and more. It'll even help her remember where she parked her car when she finally ventures out to the grocery store again! $24.99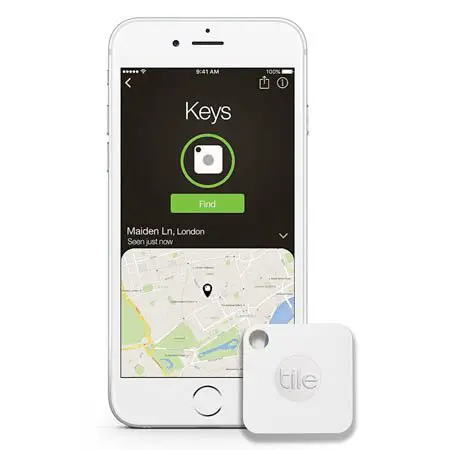 9) Pumping in Progress sign: For the mom who will need to go back to work and will be pumping, this "pumping in progress" sign from Etsy shop CraftinCupcake is a good way for her to let others know not to walk in on her. As a former teacher who had to quickly pump during lunchtime, this would've come in handy when parents wanted to meet, without an appointment, during lunch and would stand there knocking on my classroom door the entire time I was hooked up to my machine. When new mom is relaxed, her milk will flow better, and this sign will help her avoid loud interruptions when possible.
10) Food. Food she doesn't have to cook or prepare or think about ahead of time. Food that comes in disposable containers or ones you explicitly let her know she can throw away when finished. Food that tastes good but will also follows her diet (if she's staying away from dairy or gluten because her breastfeeding baby is sensitive, for example). Enough food for her husband, too, so she won't have to feel guilty about not making him anything, and enough leftovers for his lunch the next day. Free food will earn you a special spot in your new mom's heart forever.