Christmas morning brunch is probably one of my favorite meals of the year.
My kids wake up early – of course – and my husband and I saunter downstairs as they excitedly peek at what Santa left for them. We pour our coffee and settle in as they unpack their stockings. While they set up and play with Santa's surprise we kick off breakfast prep. Nothing extraordinary or time intensive; definitely delicious.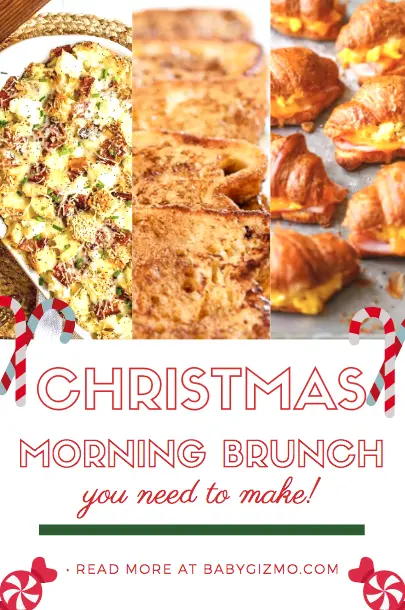 Grandma rolls in next and we dine together, usually still in pajamas. A relaxed Christmas morning is definitely where it's at!
As you brainstorm what to serve this coming Christmas Day, consider one of these yummy options! They're real crowd pleasers and definitely worthy of owning the Christmas morning brunch menu.
on't miss our 8 Unique Stuffing Ideas, The Best Christmas Cookie Recipes, and Christmas Dinner Ideas.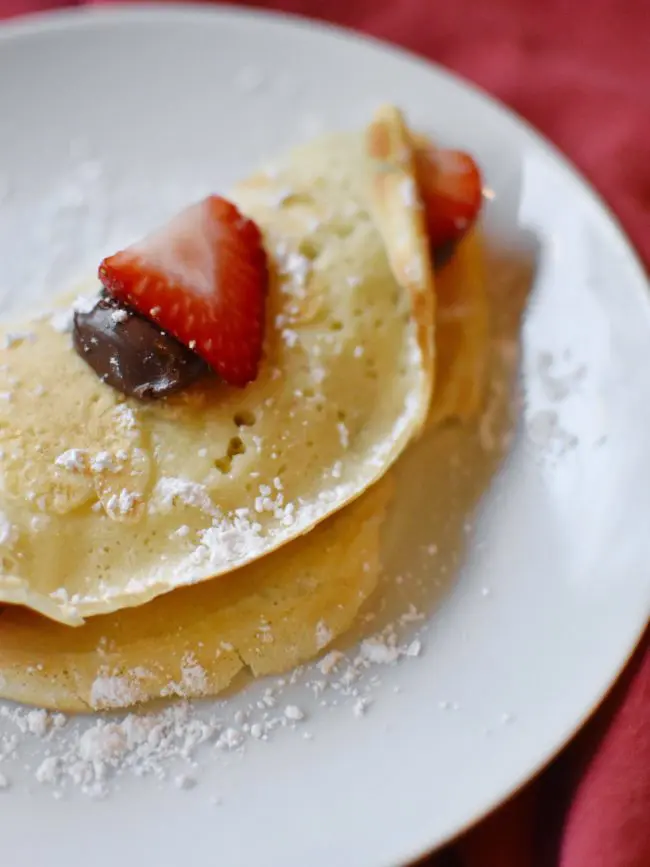 Nutella and Strawberry Crepes from Baby Gizmo
You can't go wrong with crepes! And strawberries add such a festive color. Best of all you can prep the batter the night before to simplify the Christmas morning prep.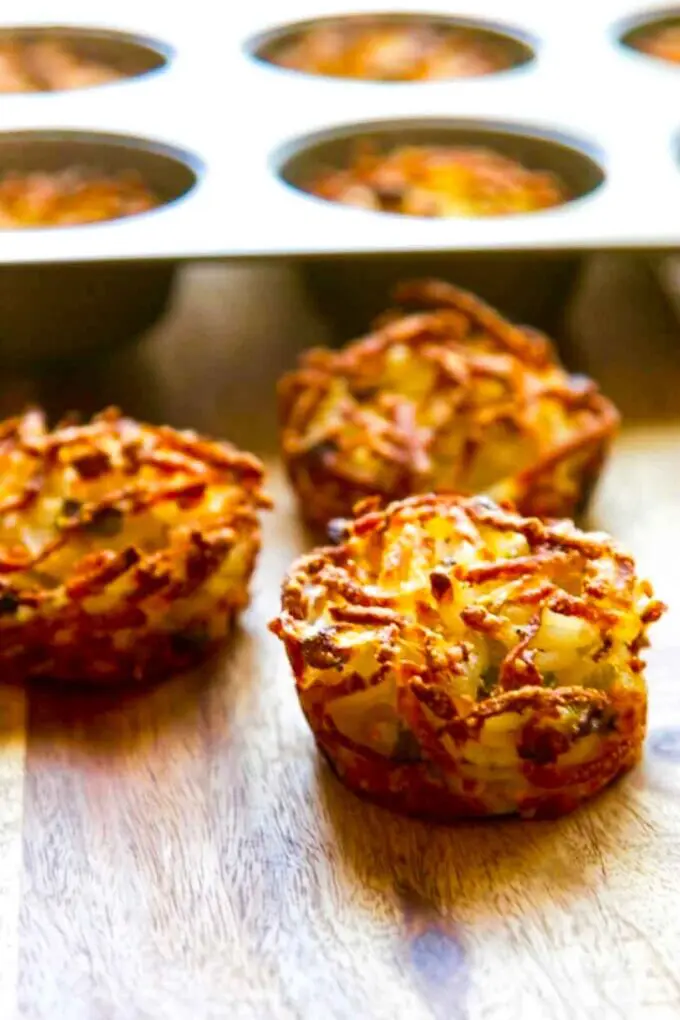 Parmesan Hash Browns by Delicious Table
One, you can make these ahead. Two, they're the perfect companion to scrambled eggs and bacon. I mean, the perfect brunch trio!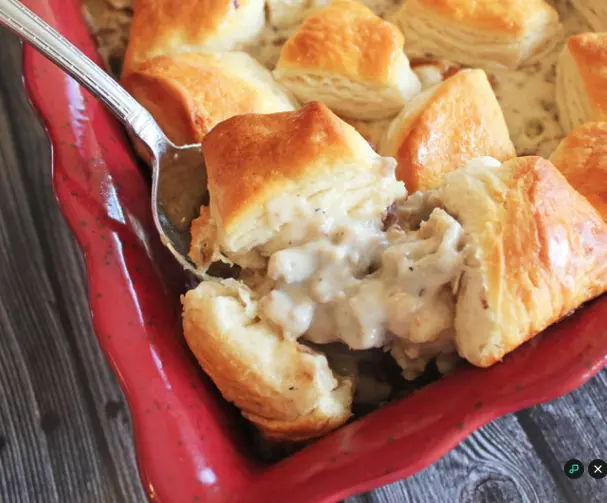 Biscuits and Gravy Casserole by Jamie Cooks It Up!
This recipe literally has my mouth watering! Hearty and cozy – an ideal Christmas meal.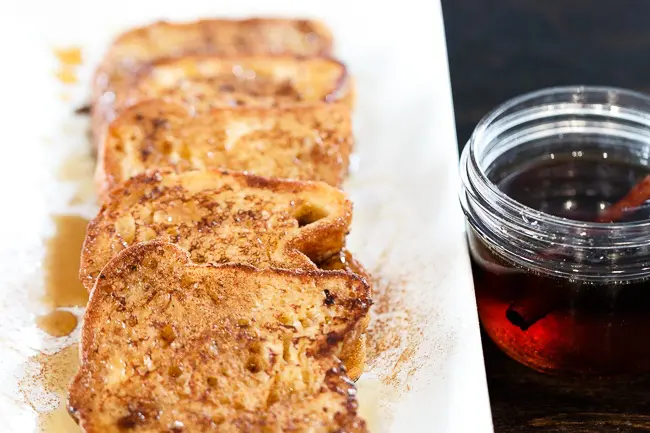 Cinnamon French Toast with Spiced Maple Syrup from Baby Gizmo
I don't think it gets any better than a classic French toast with a fancy syrup.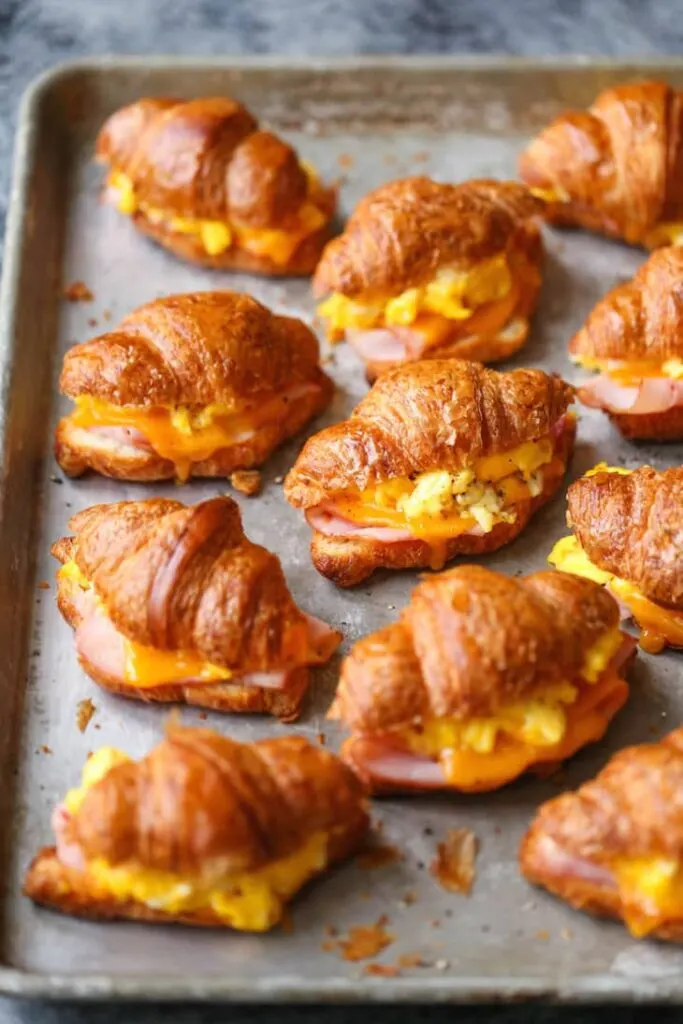 Make-Ahead Croissant Egg Sandwiches by The Kitchn
Christmas brunch success is often found in prepping BEFORE Christmas morning. Hence, these croissant egg sandwiches are a total win!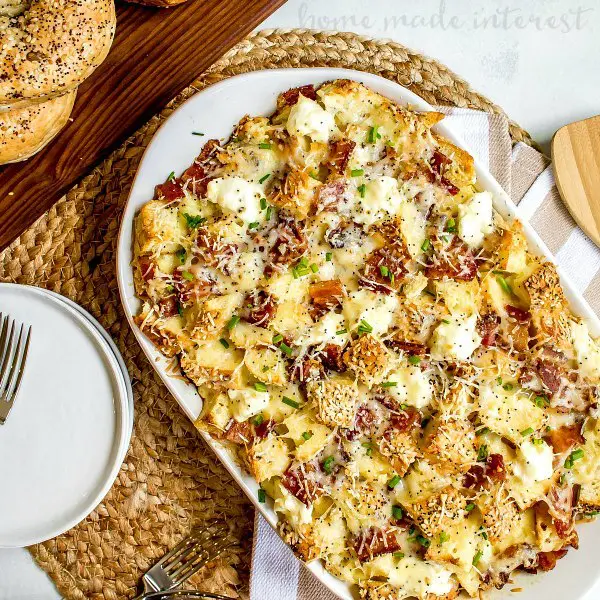 Everything Bagel Make Ahead Casserole by Homemade Interest
Another make ahead option! And seriously, how delicious does this recipe look? I can't wait to throw it together and dive in to this deliciousness!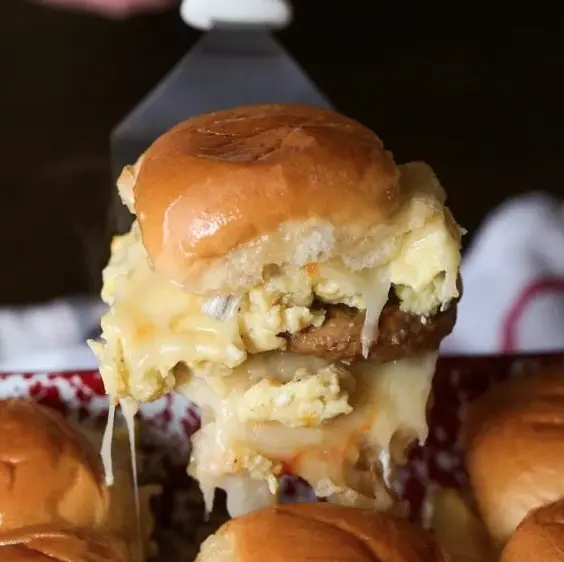 Maple Sausage Breakfast Sliders by Cookies and Cups
Talk about a crowd pleaser! Serve with a side of fruit and Christmas morning brunch is taken care of!