Personally, I love aquariums and don't need a reason to celebrate them, but since there is a reason to visit one, we may as well make it a special visit and check out one (or more) of the very best aquariums America has to offer. Check out eight of the best aquariums in the US!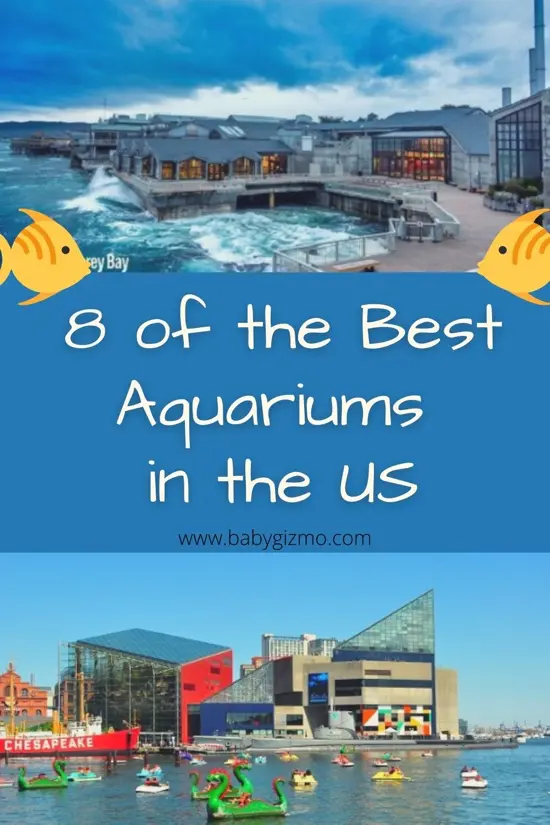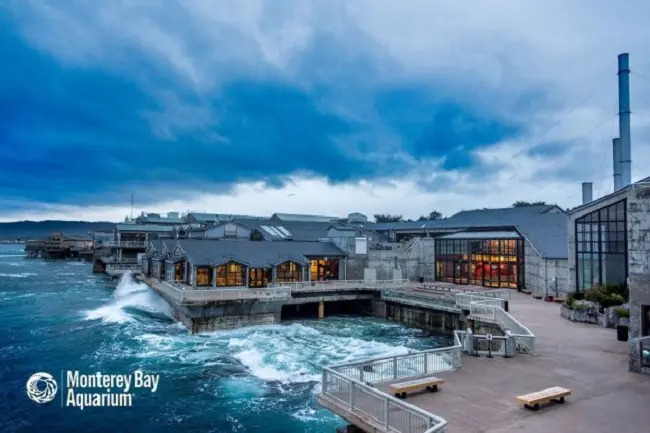 Favorite exhibits here include the Sea Otters and Splash Zone & Penguins. And you can't miss Life on the Bay, their outdoor viewing deck that allows you watch actual Pacific Ocean wildlife. Be sure to check out their Twitter feed, which ranges from the funny to the amazingly informative. (And did you know they do sleepovers?!)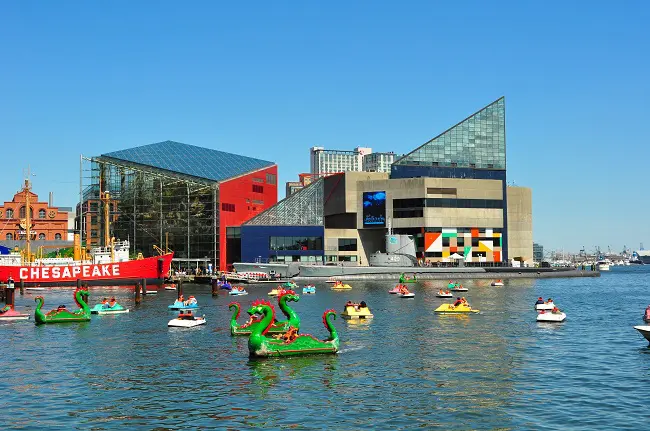 Heading over to the other coast, you can check out over 20,000 creatures including birds, reptiles, amphibians, and of course fish and marine mammals. You have to check out the Jellies Invasion exhibit (my personal favorite), and the touchpools, where you'll have the chance to touch an Atlantic stingray and a moon jelly.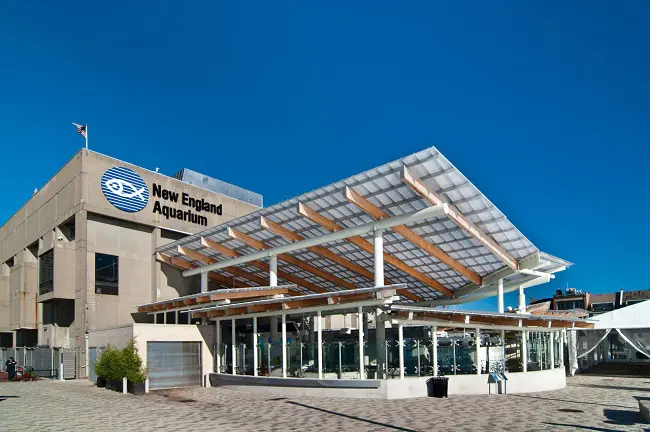 This aquarium may be located on the East coast, but one of its main attractions is located in its Olympic Coast exhibit where you can see a giant Pacific octopus! And in their touch tank, you have a chance to touch not only rays, but sharks! Also, if you plan ahead, you can purchase tickets for a whale watching tour.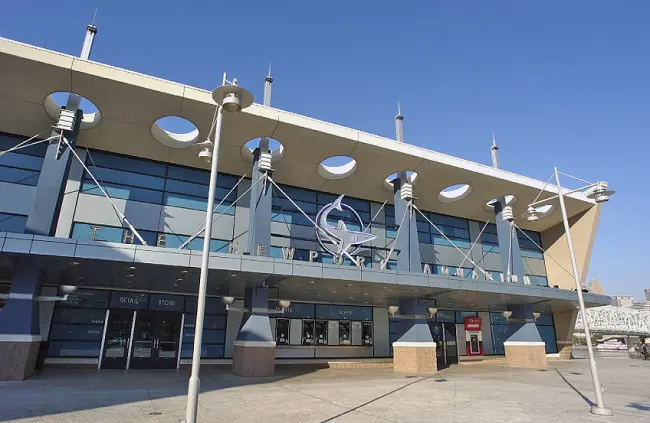 Speaking of sharks, if you're a shark lover, Newport Aquarium is for you. If you visit here, you have a chance to walk a suspended rope bridge that's just inches above their Surrounded by Sharks exhibit. (Don't worry—there's another less daring way to explore the exhibit, too!) Not into sharks? They have thousands of other animals including hundreds of species of fish to enjoy.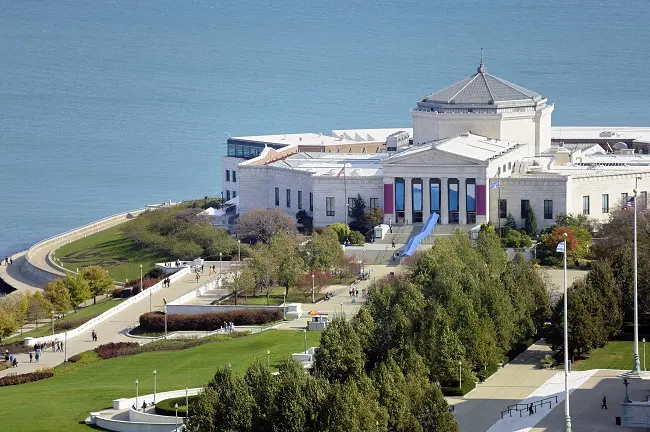 Shedd Aquarium (Chicago, IL):
Your kids will love the dolphin show (and the aquarium is serious about the splash zone there, so watch out!), and the beluga whales are adorable—like big underwater sloths. There's so much to see and learn about, but when all that learning gets to be too much for your little ones, check out the Polar Play Zone. When it's time to eat, grab a table overlooking Lake Michigan, which is gorgeous in any weather.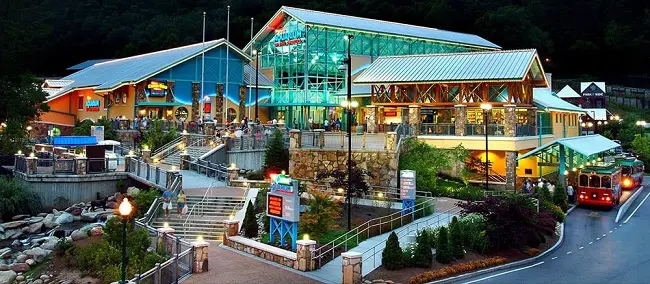 As much fun as the Polar Play Zone at Shedd is, I've got to admit that Ripley's Aquarium of the Smokies' four-story play area puts it to shame. There's also a glass-bottomed boat that kids are sure to love. My favorite part, though, is that they have one of the glass tunnels (theirs shows off their sharks) you can pass through for an amazing view of some their 10,000 animals. They also offer sleepovers and you can host your birthday party there, too!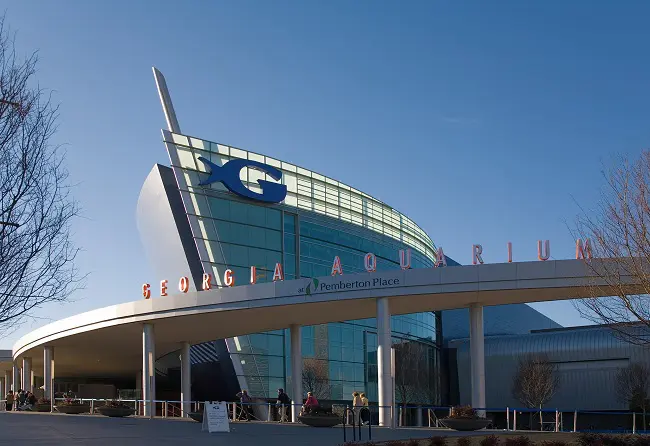 There is one very big reason to go to the Georgia Aquarium: whale sharks. They're the only aquarium in the United States to have them! Perhaps it's no surprise to discover that the this is also the largest aquarium in the country. They also offer five different animal encounters, the chance to interact with beluga whales, and the chance to swim or dive with some of the aquatic creatures on display.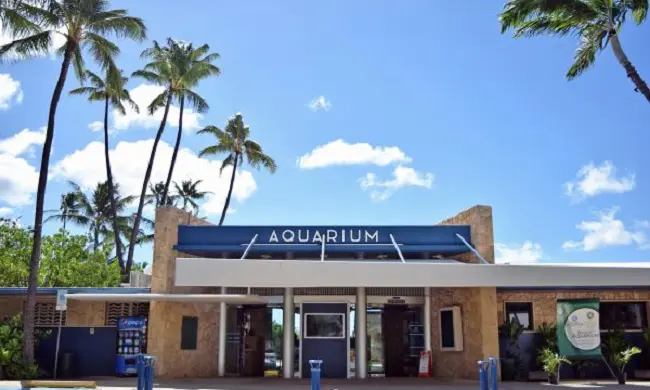 From the biggest one to one of the smaller ones. Don't let that fool you, though. This aquarium includes a scavenger hunt through the exhibits, and those exhibits contains some amazing rare fish and sea mammals like the Hawaiian monk seal. The aquarium's smaller size also makes it a great choice for younger children and shorter attention spans.
Perhaps the best thing about all these aquariums—and even the aquariums that didn't make this list—is that each has a focus on conservation. While each different aquarium's focus may be on a different aspect of conservation, they all recognize their role in protecting the natural habitats of the creatures the care for and in things like studying and combating climate change.
Know that when you visit, your admissions dollars and/or membership fees are going to care for the creatures you're enjoying watching, interacting with, and learning about. Happy Aquarium Month!
Need more travel ideas? We got you. Baby Gizmo Travel Reviews