Baby Gizmo Must-Have Monday is back! Yep, this is our video series that features products that we think you must have for baby.
Since we know there are many baby showers happening and even more planned for the summer, I want to introduce you to a few products designed to help babies and kids get a better night sleep. What parent doesn't need more sleep, right? The better baby sleeps – the better WE sleep!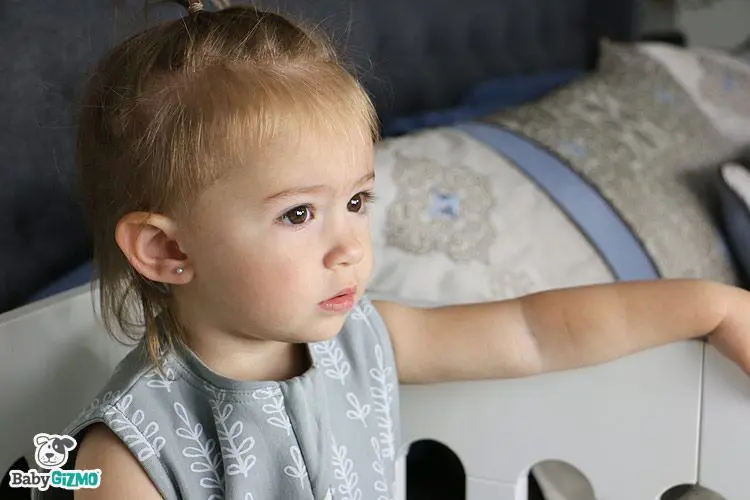 ErgoPouch is an Australian company that makes gorgeous, 100% organic (5% elastane) baby swaddles, sleeping bags and sleep suits for newborns up to age 6.
All the ergoPouch products are made of natural fibers including organic cotton, bamboo and merino. These fabrics are not only super soft to the touch but they are breathable, skin-friendly, AND they keep baby at an even temperature unlike their polyester counterparts.
The products come in a range of tog ratings (also known to us as warmth ratings) so there is one that is good for every temperature and season.
And if that's not enough, the ergoPouch swaddles are recognized by the International Hip Dysplasia Institute as "hip healthy."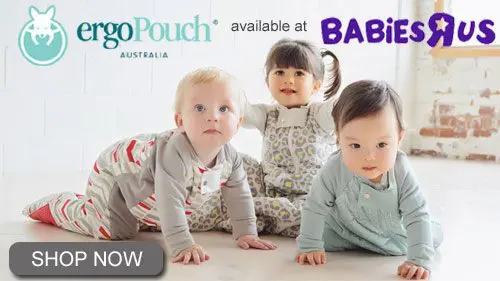 Let's start with the ergoCocoon which is a swaddle sleep bag. We all know that babies like to be swaddled as newborns. It reminds them of the womb and helps calm the startle reflex so that babies sleep longer and wake less frequently. The ergoCocoon makes swaddling easier with no wrapping needed. Just zip and they are snug as a bug in a rug!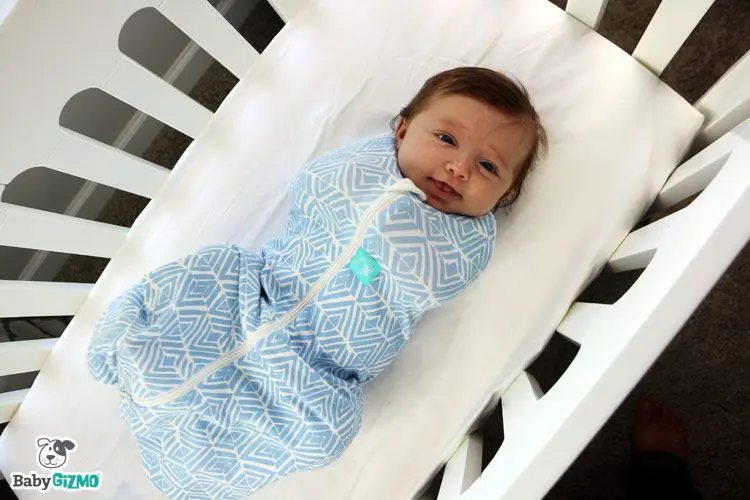 It features a two-way zipper that makes diaper changes easy and we love that it transitions from a swaddle into a sleeping bag by undoing the snaps in the arm holes to allow baby's arms to be free. Plus, the bell-shaped bottom allows room for legs to move freely which is why it is considered "hip healthy". The ergoCocoon is for 0-3 months and comes in 3 different tog ratings – Summer (the one pictured above), Spring/Autumn and the warmest one is made for the winter with a 2.5 tog rating.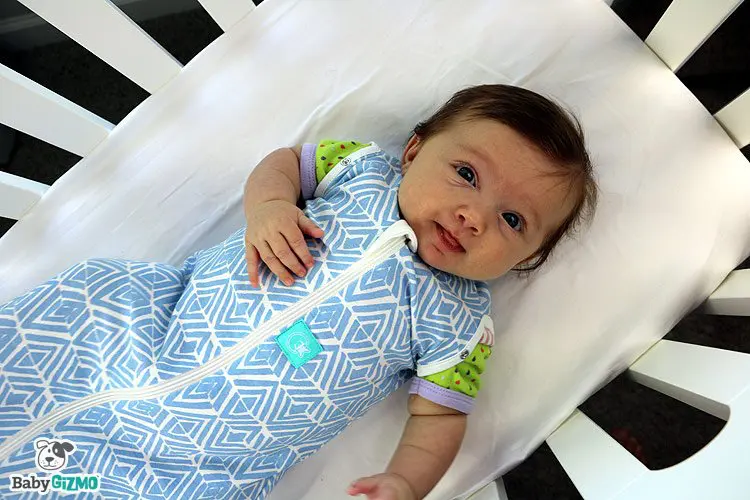 The next product we think you need to know about is the ergoPouch Jersey Sleep Bag. We also refer to these as wearable blankets. We all know how dangerous loose blankets are in a crib so a wearable blanket is a safe way to keep baby warm when they sleep. This Jersey Sleep Bag is made with bamboo and organic cotton for breathability, has a two-way zipper for easy diaper changes and is a great transition after your baby outgrows the ergoCocoon.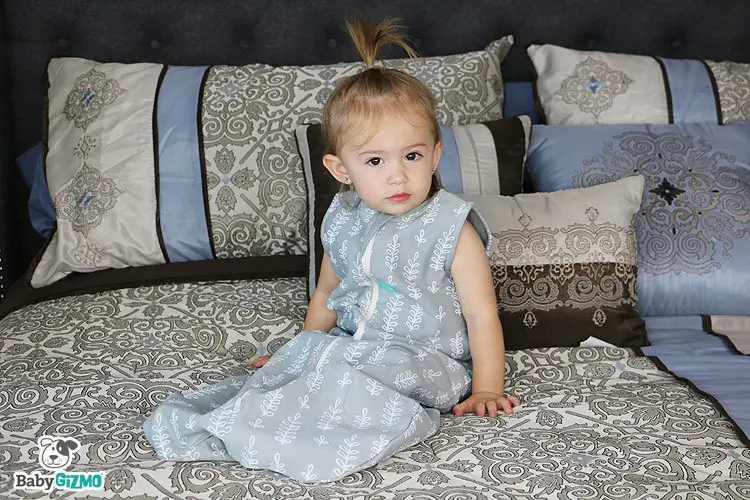 The ergoPouch Sleep Bags comes in 4 sizes – all the way up to age 6, 5 tog ratings and is available in a bunch of super cute colors and patterns.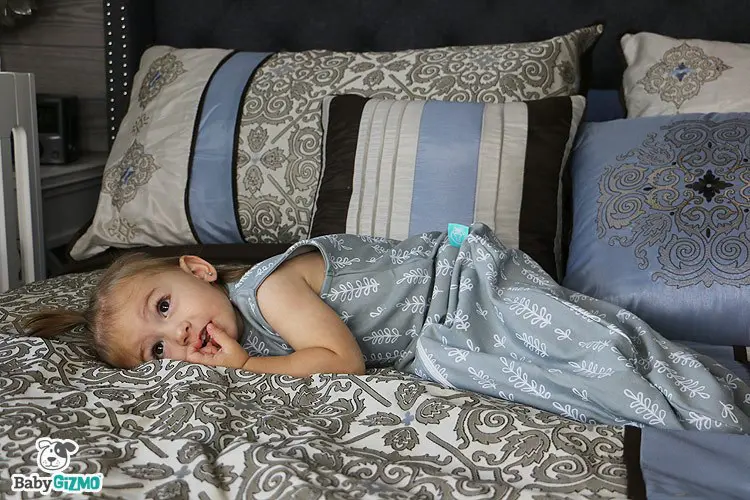 The last thing I want to show you the ergoPouch SleepSuit Bag. This is made of bamboo and organic cotton. It's a 2-in-1 sleep bag that converts from a sleep bag to a suit with legs making it easy to transition from crib to stroller. All you have to do is switch the zippers to transform it from sleep bag to suit.
Here it is as the sleep bag…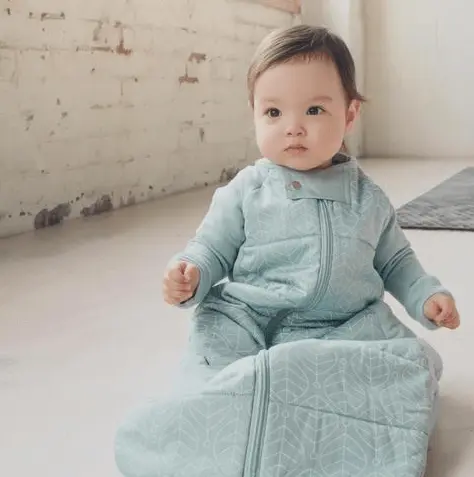 Or you can change it to the Sleepsuit with legs…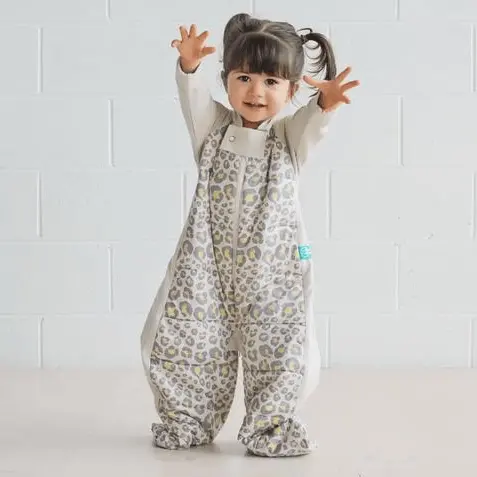 The ergoPouch Sleepsuit comes in three sizes: 2 -12 months, 12-36 months and 3-6 yrs plus there are 4 tog ratings so that there is one for every season and temperature.
So as you can see, these swaddles, sleeping bags and sleep suits are fantastic and definitely deserved to be the Monday Must Have! If you'd like more information on these products, you can visit their website at www.ergopouch.com.
*Disclosure: This was a sponsored post. As always, all thoughts, opinions and statements are our own.