A friend of mine was looking for some tech-free travel entertainment ideas, so I went to most logical source I could think of. No, not the internet. To a person who parented before worrying about screen time was a thing: my mom.
Me: "Mom, what did you do to entertain us on road trips when we were kids?"
Mom: *blinks a couple times* *looks a little embarrassed* "We gave you quarters."
Me: "Huh?"
Mom: "Well, at the beginning of the trip, we'd give you each a roll of quarters. We told you that whatever was left when we got to our destination was yours to keep. Each time you started whining or fighting, you had to give us a quarter. It was ten dollars; it was a lot of money." *shrugs* "It worked okay."
Wow. Was not expecting that. So. To the internet then. And to save you the search time, here are some of the best tech-free travel entertainment ideas I found.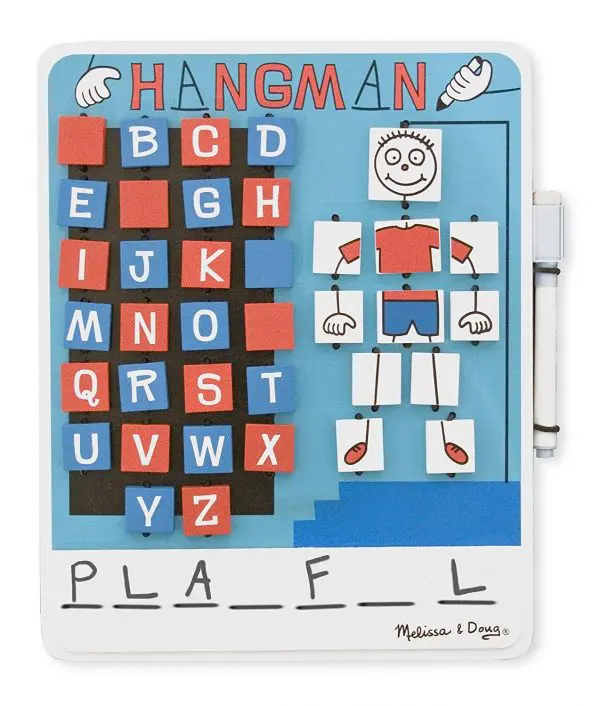 Oldies-But-Goodies:
My parents didn't just give us rolls of quarters and hope for the best. We played things like:
The License Plate Game, where you see who can spot the most plates from different states. Keep track on a notepad or use a tool like the super-fun board from Melissa and Doug.
I Spy, which is especially good if you're stuck in traffic, as it keeps the spied thing in sight.
Hangman, which we played on a pad of paper, but which can now be played with a variety of travel toys.
Travel Bingo—and the classic cards are available at Amazon, so you can share a bit of your own childhood with your kids.
Travel games, including but not limited to Yahtzee, Connect Four, Battleship, Trouble, Snakes and Ladders, checkers, chess, Scrabble, Pass the Pigs, Guess Who, and Chinese Checkers.
Supply-free car games. Oh, well, you do need a map for one of them, but that's part of the old-school fun.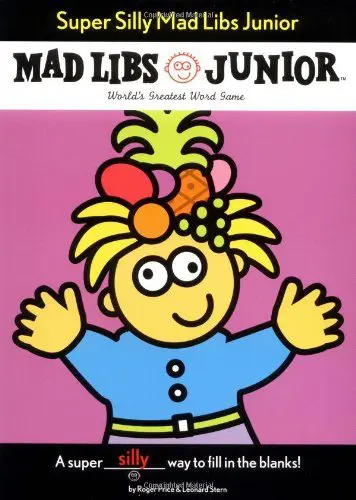 Word Games:
Depending on the ages of your travelers, puzzles and word games can be fun. Look for:
Mad Libs, which are both educational (all those parts of speech!) and hysterical. Because when is using "fart" as a noun not funny, right?
Word searches for when the family is ready for some quiet time in the car, or on a plane where it can be hard to hold conversations over the noise.
Story inspiration items like eeboo Create A Story Cards (which we love here at Baby Gizmo), Tell Tale from blue orange, or (depending on the kind of space you have) Rory's Story Cubes.
Conversation starters (they usually come in card form) for kids and families.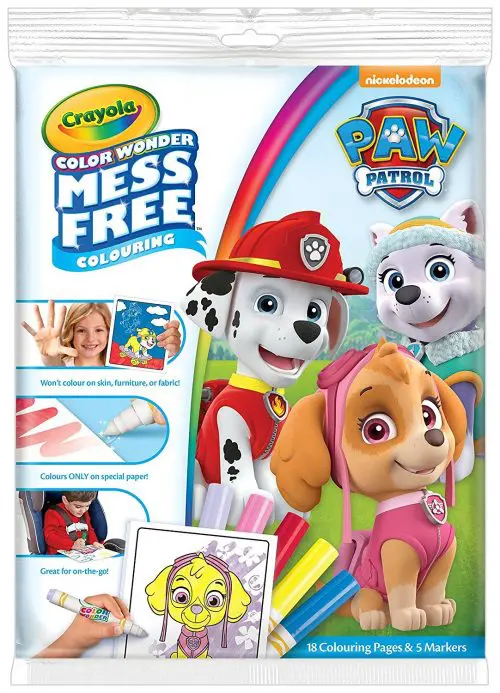 Art Supplies:
Give your kids some art supplies and let them take their creativity for a ride. Consider:
Manipulatives like chenille stems in different colors, sizes, and styles, which are great for car trips, or Wikki Stix for all types of travel. And I came across a fabulous tip regarding Wikki Stix: Buy the party favor packs and take a few packs on each trip. Wikki Stix are reusable, but can be magnets for dust and dirt—especially if they get dropped. Having packs of fresh stix isn't the worst idea when you're traveling and may not be able to rinse them off.
I love colored pencils for the car because there is much less potential for mess than there is with crayons that can melt or markers which can, well, mark. I hole punch blank paper and put it in a binder with a plastic pocket full of colored pencils—triangle shaped pencils are my favorite. (If you're squeezed for space, cut the paper in half and use a mini binder.) You can also pack coloring books.
Travel is a great time to invest in Crayola Color Wonder and other magic ink No worries about ink on the upholstery!
Bring embroidery floss and have the kids work on friendship bracelets (the nice, neat woven kind that don't need beads, rubber bands, or any other small pieces).
Magnetic writing tablets in full- or travel-size are another mess-free way to let your kids doodle.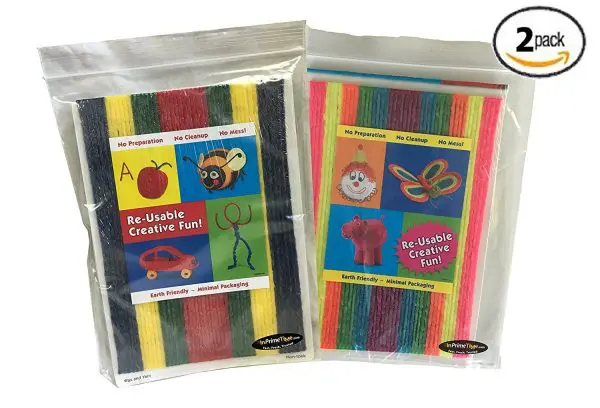 Books:
Even if you're simply packing board books for your infant, reading (or looking at books) is a great travel activity.
If you've got school-age kids, give them permission to take a break from required reading and to read something fun that interests and excites them.
Encourage kids to read up on your destination (interesting history, information about monuments, local sports team stories).
Enjoy an audiobook as a family. My recommendation is J.K. Rowling's Harry Potter series—or at least the books in it that are age-appropriate for your kids. Harry Potter and the Sorcerer's Stone clocks in at just over eight hours. And Jim Dale is an unbelievable performer. By the way, libraries offer audiobooks in multiple formats including electronic borrowing and Playaways, which include everything you need—even the player—to listen to an audiobook for free. It does involve a bit of tech, but no screens!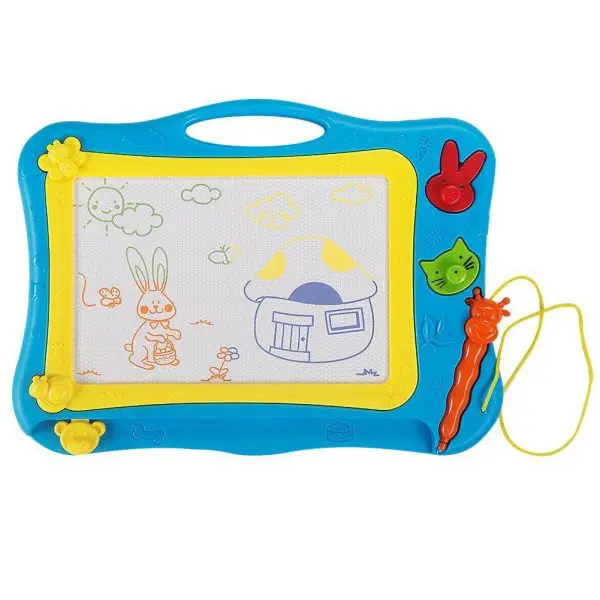 Music:
If music can soothe the savage beast, maybe it can calm the cranky toddler. Or at least drown out the whines of "Are we there yet?"
Sorry, I have another idea that isn't totally tech free, but I'll put it in here anyway. Let each family member make a playlist (even a short one, limited by time or number of songs), and let them be DJ for a while.
Have a family sing along! Not for nothing have you memorized the Moana soundtrack.
Take turns playing Name That Tune by humming a tune for people to guess.
Still need more ideas? Check our previous posts on travel games and toys. We also have some tips for traveling by plane and for prepping your car for summer trips. And, hey, if all else fails…try quarters…
If you have more tech-free travel entertainment ideas, share them in the comments!