I'm 28 weeks pregnant so obviously I have babymoons on my mind. A babymoon is defined as: "a relaxing or romantic vacation taken by parents-to-be before their baby is born." How heavenly does that sound? Sign me up! My husband and I actually didn't take any kind of vacation when I was expecting our first born over four years ago so we decided to treat ourselves this time around. If you're expecting a little one, here are some babymoon destination ideas: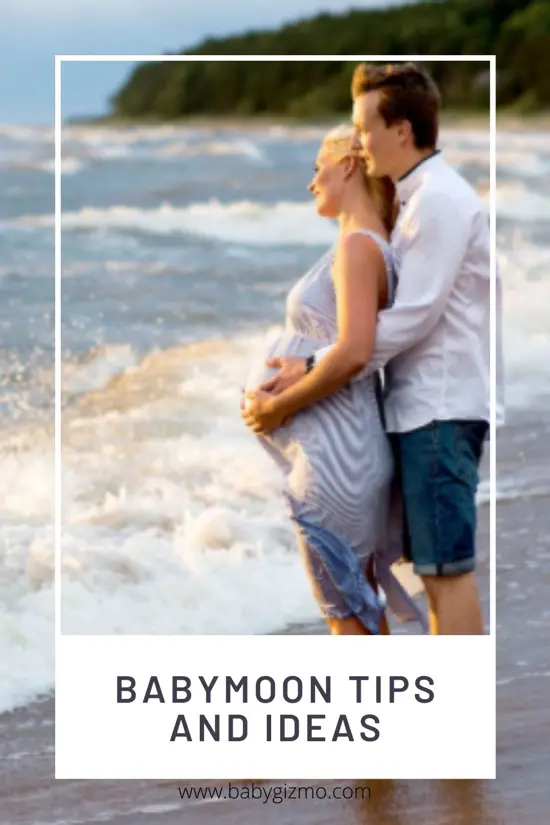 – Vegas. Yup, good ol' Vegas. You don't have to be celebrating a bachelorette party to hang at Vegas. A Vegas baby moon is at the top of our list. You can read the review I did of Vdara Las Vegas on our website here and get ready to book a stay after you do. This luxurious property is non-smoking, non-gaming, and has the best spa ever. Rates are reasonable (downright cheap if you go during the week) and it would be the perfect babymoon destination for those who want to relax and be removed from the craziness of the strip.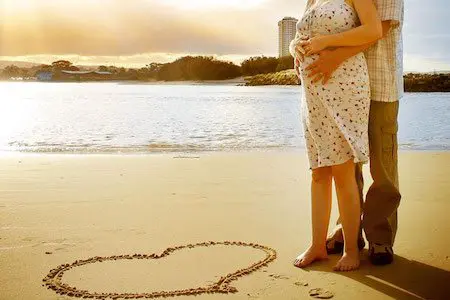 -Palm Springs. A Palm Springs vacation is one we are seriously considering. Palm Springs is only a two hour drive from us and there are so many resorts and restaurants to choose from. We especially love the look of The Parker Palm Springs. The property looks fabulous, has a top knotch spa that will give you the best prenatal massage of your life, and plenty of restaurants and recreation so you won't even have to leave property. When I think of Palm Springs, I think of summer and relaxation which is just what I want in a baby moon. Also worth noting is the special they run on week days. They'll match what you pay per night on your room in food or spa credit. Aka if you spend $250 for a night at The Parker you'll be given a $250 credit for food or a day at the spa. Yes, please!
– Mexico. Our best friends traveled to Mexico for their babymoon last year and loved it! While prices can be higher during summer, you can book a whole vacation for very cheap if you go off season. The other great thing is that lots of these trips are all inclusive so you'll save money there too! Be sure to watch our video for the Costa Sur Resort here. This great resort and spa is in Puerta Vallarta.
– Cruise. As long as you don't get sea sick and aren't passed a certain point in your pregnancy, a cruise is a fabulous option. We had actually planned to take a 10 day cruise to Alaska this summer but had to cancel because I will be too far along in my pregnancy to cruise. Cruises are all inclusive so you'll be able to eat your heart out. There's always great activities on board too so your entertainment will also be covered! See what cruises are offered near you and set sail!
– Beach. Since summer is here I obviously need to include the beach as a baby moon option. Book a hotel right by the ocean and spend your days lounging by the ocean with a mock tail in hand! We think this would be a fabulous beach baby moon destination!
Tips:
– Stay local! Sometimes stay-cations are the best. It cuts out the cost of plain flights and gas and if you have older kids you'll be nearby in case they need you. Plus it's always fun to explore new hotels and restaurants in your city and if you're far along in your pregnancy chances are you won't want to be traveling for long periods anyway!
– Do your research. Make sure you know if you can fly or cruise safety. Most cruises won't allow you to sail if you are more than 24 weeks pregnant and airlines usually won't let you board if you are passed 36 weeks. Make sure you have all of this information before you make decisions and book a trip.
– Be comfortable. If you aren't comfortable sitting or traveling for long periods of time, keep that into consideration. If you're feeling great than maybe you'd be up for jet setting to a tropical destination. The most important thing is that you are comfortable and feel good while traveling!
– Be prepared. Pack accordingly, and make sure if you have kids that you have appropriate childcare for them lined up. Take your time to research everything about where you're going so you have fun restaurants picked out and know all the sites you want to see before you get there!
– Keep your OB in the loop. Talk to your OB about where you're going and your plans while there and get the okay.
– Relax! Probably the easiest but hardest tip. Once you're there, relax. Unplug, get off your phone, and enjoy uninterrupted quiet time with your spouse. Seriously, it's not going to be quiet when your baby is here so enjoy it now!
What fun places would you add to the list and what tips would you give other expectant moms? Leave us a comment and share!