I am so excited to share my experience at Vdara Las Vegas with you today! My husband and I recently visited Vdara Hotel and Spa and, to put it bluntly, I never want to stay anywhere else. We've stayed at over 10 Vegas properties and this resort blew all the others out of the water. Keep reading to find out why!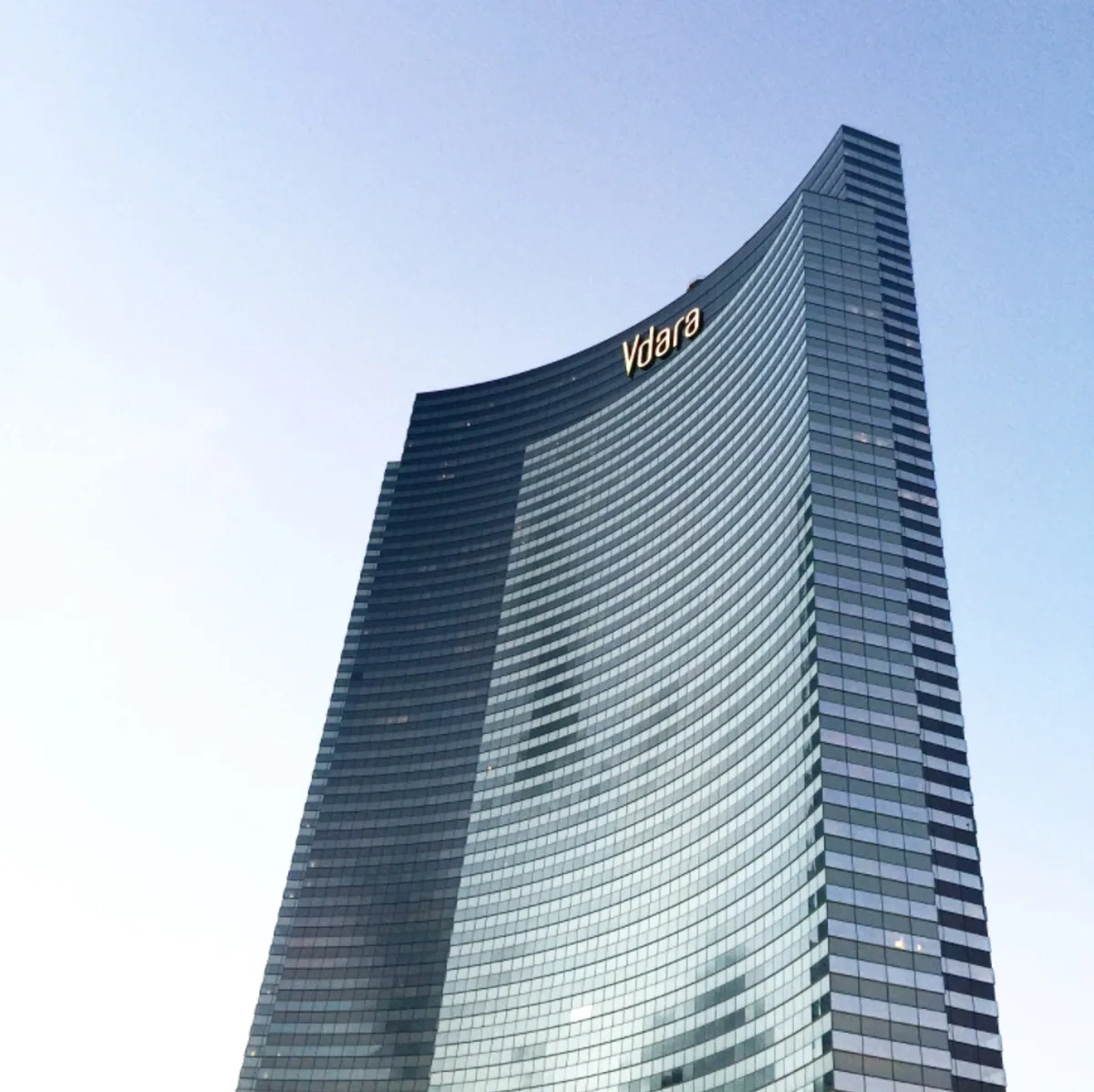 ARRIVAL
Vdara is a non smoking, non gaming hotel so you don't have that smoky casino floor we all hate! If you've got kids, bring them. If you've got pets, you can bring them too! If you're celebrating a girls' weekend or bachelorette party, book at Vdara and enjoy their spa! If you and your spouse just want a relaxing and quiet weekend away, it's perfect for that too!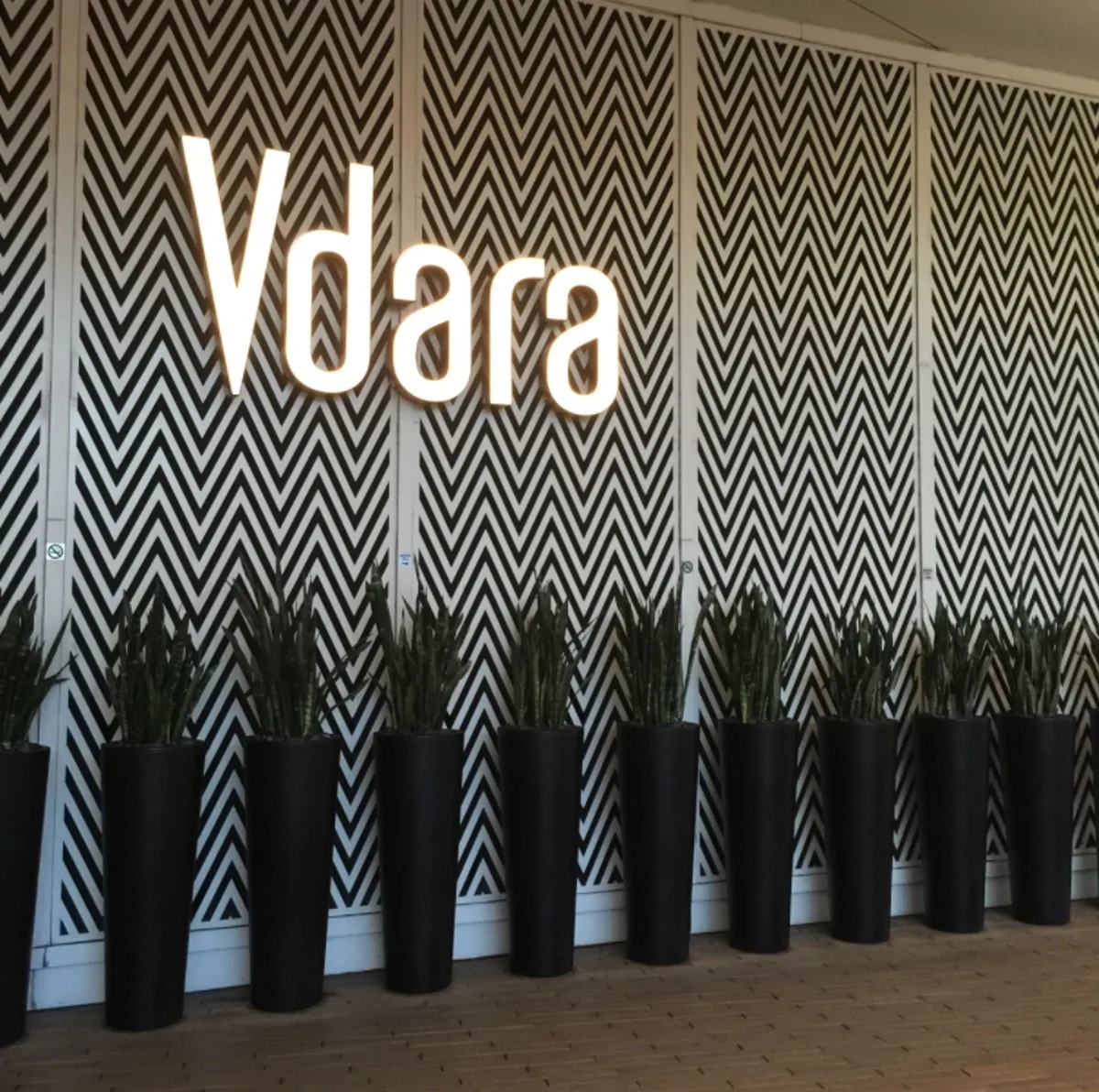 As soon as you pull up to this place, you know you're in for the royal treatment. Vdara parking is valet only, but it's free. As soon as we drove up, we were immediately helped: a valet took care of our car while a bellhop came over, unloaded all of our luggage for us and watched it while we checked in.
ROOM TOUR
When we got up to our room we hit one button on the phone and the bellhop arrived with all our luggage five minutes later. Talk about easy and convenient!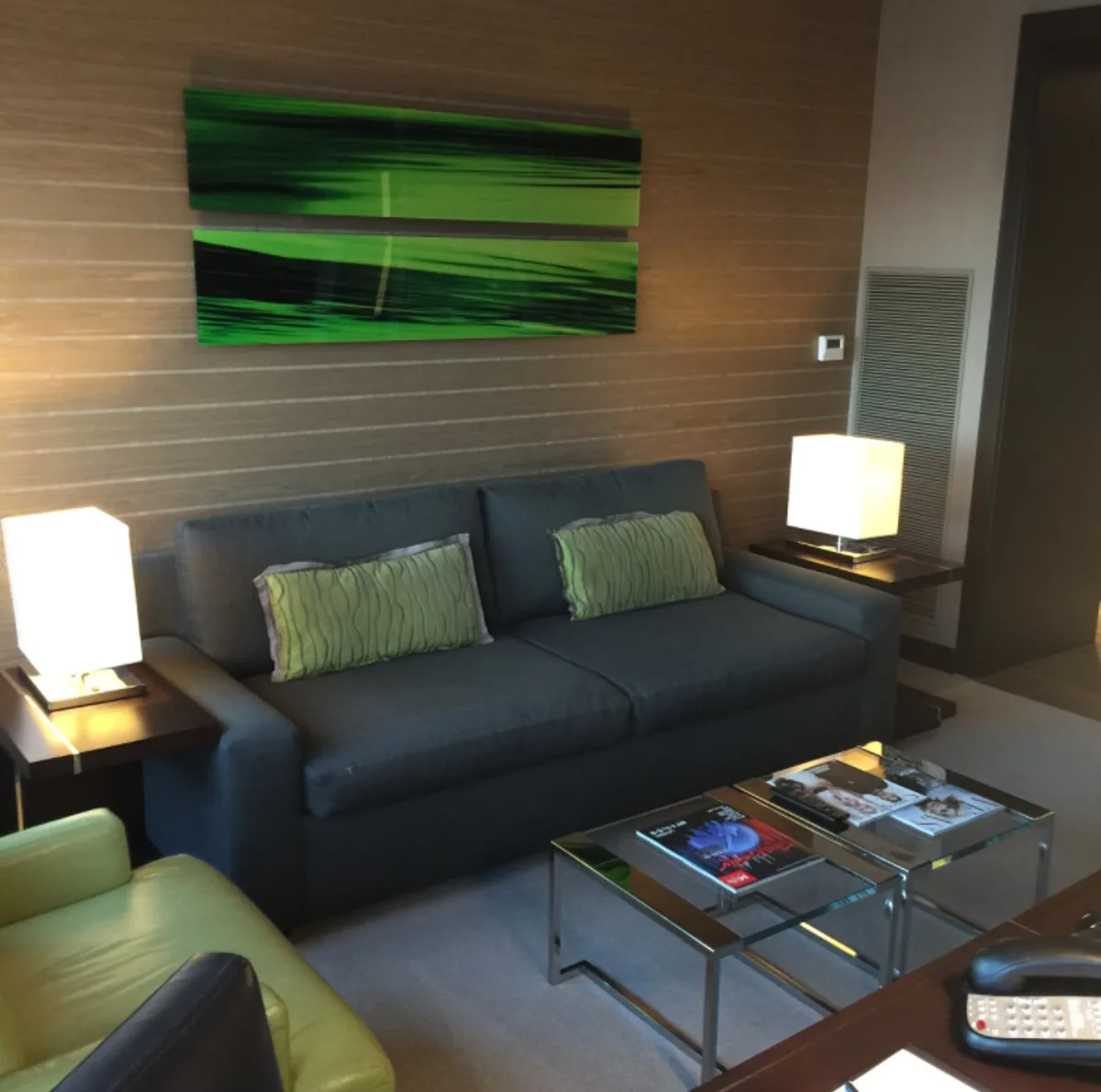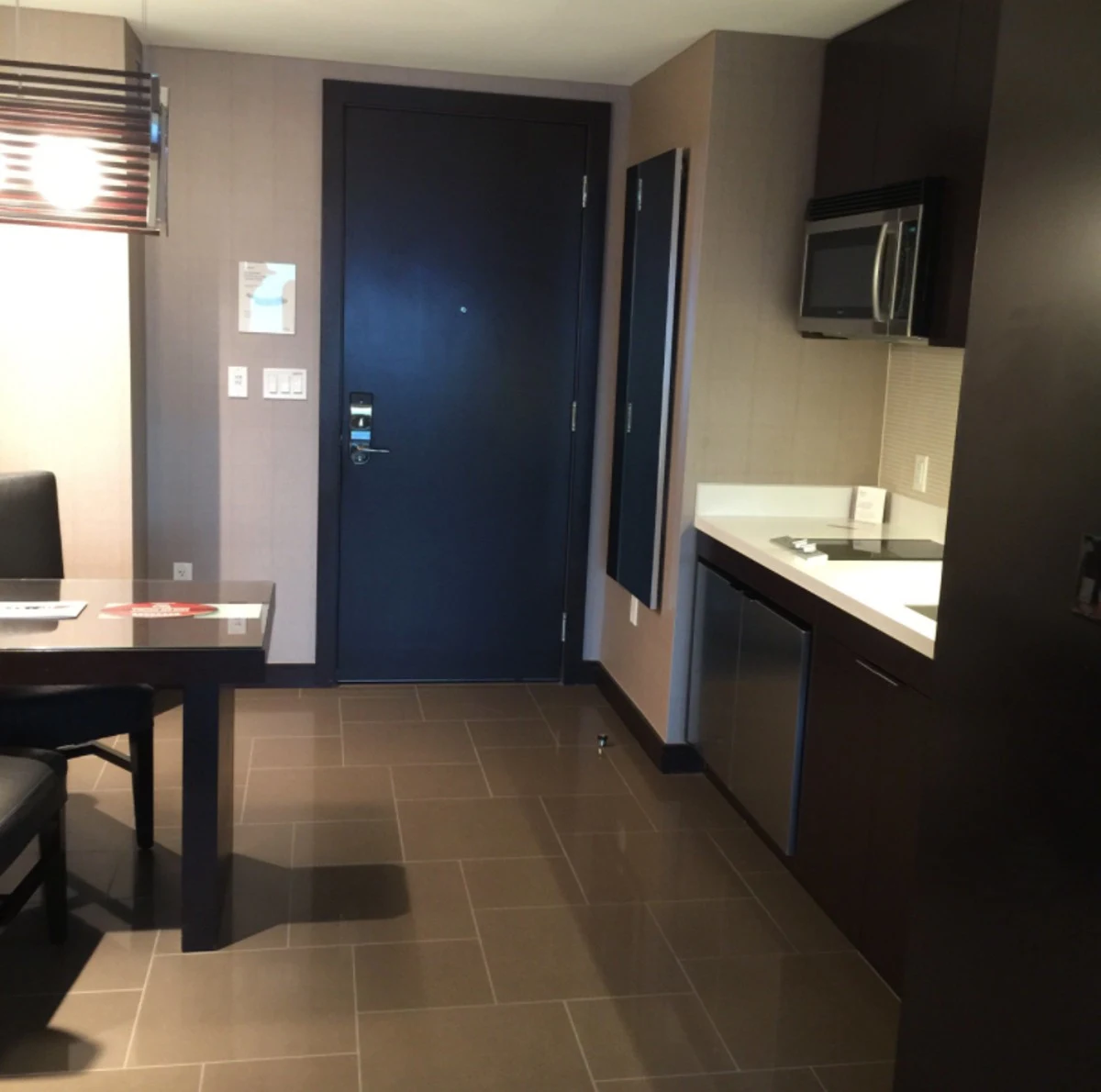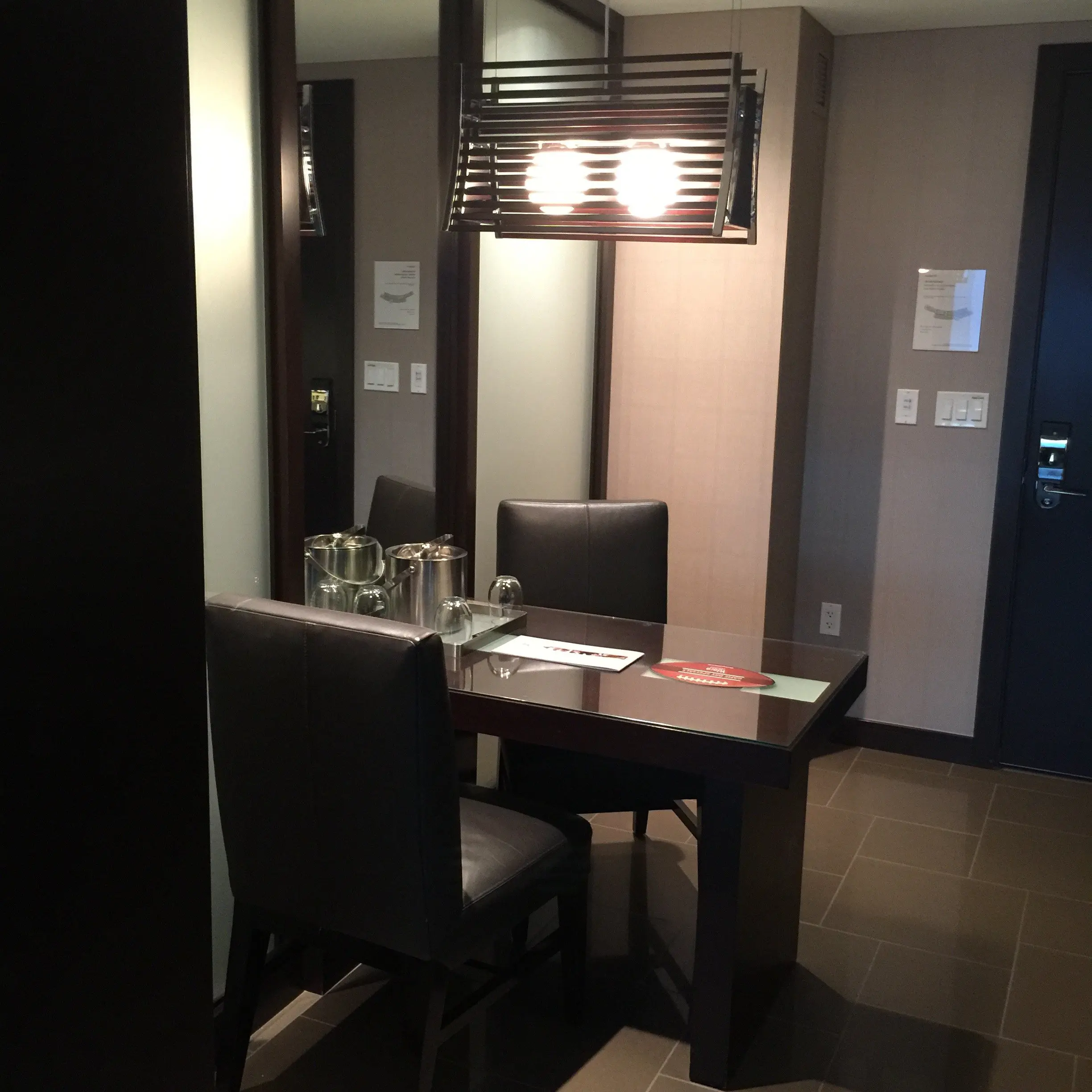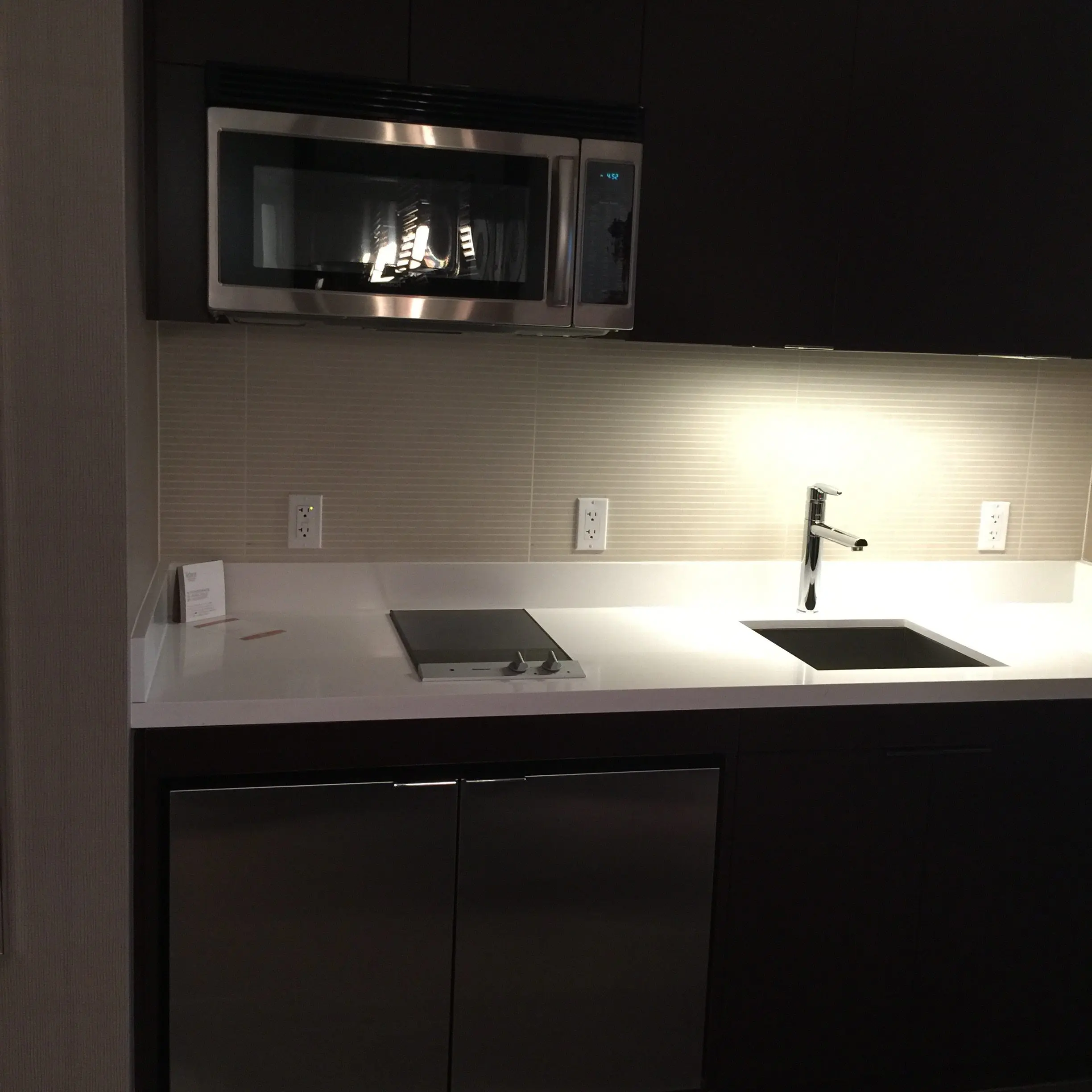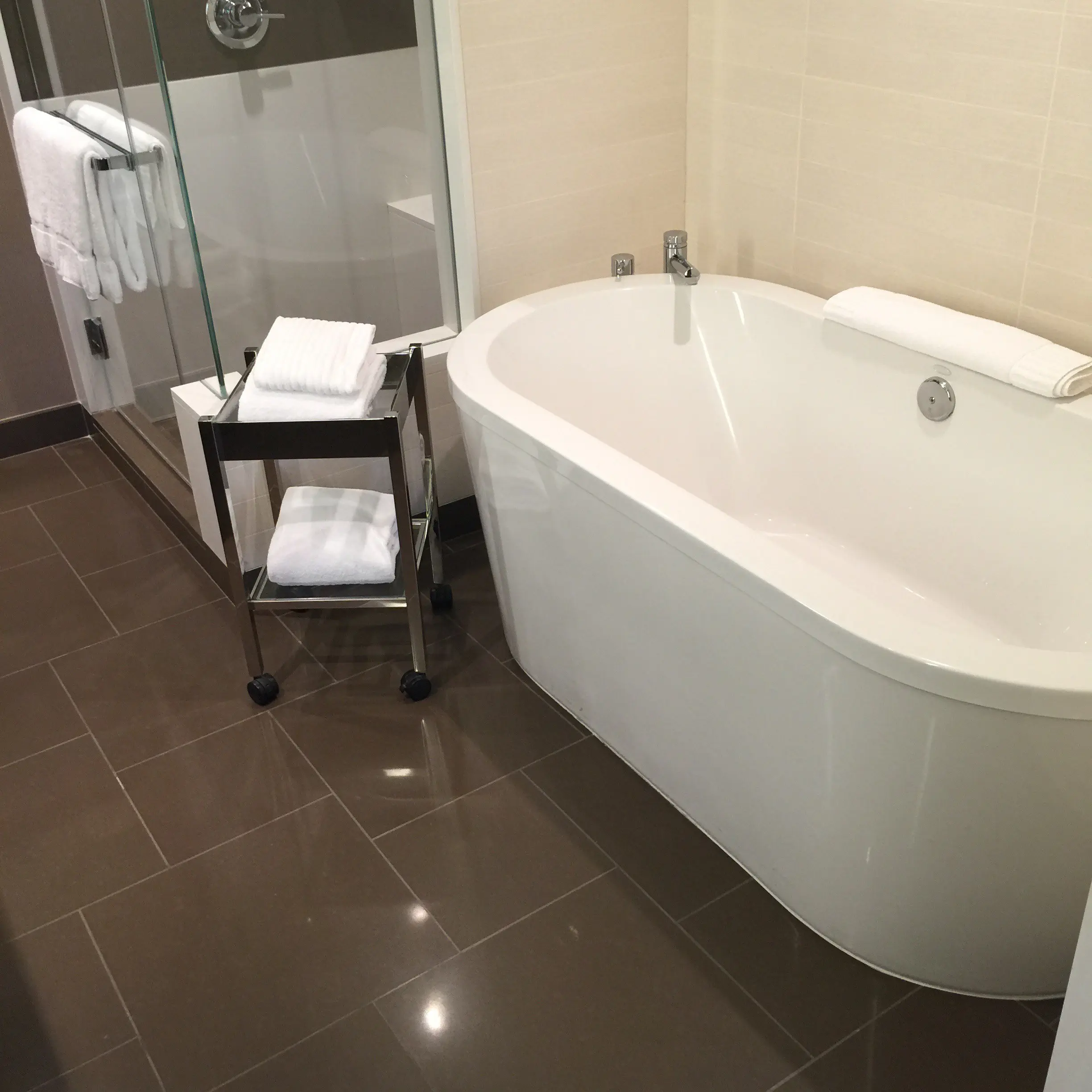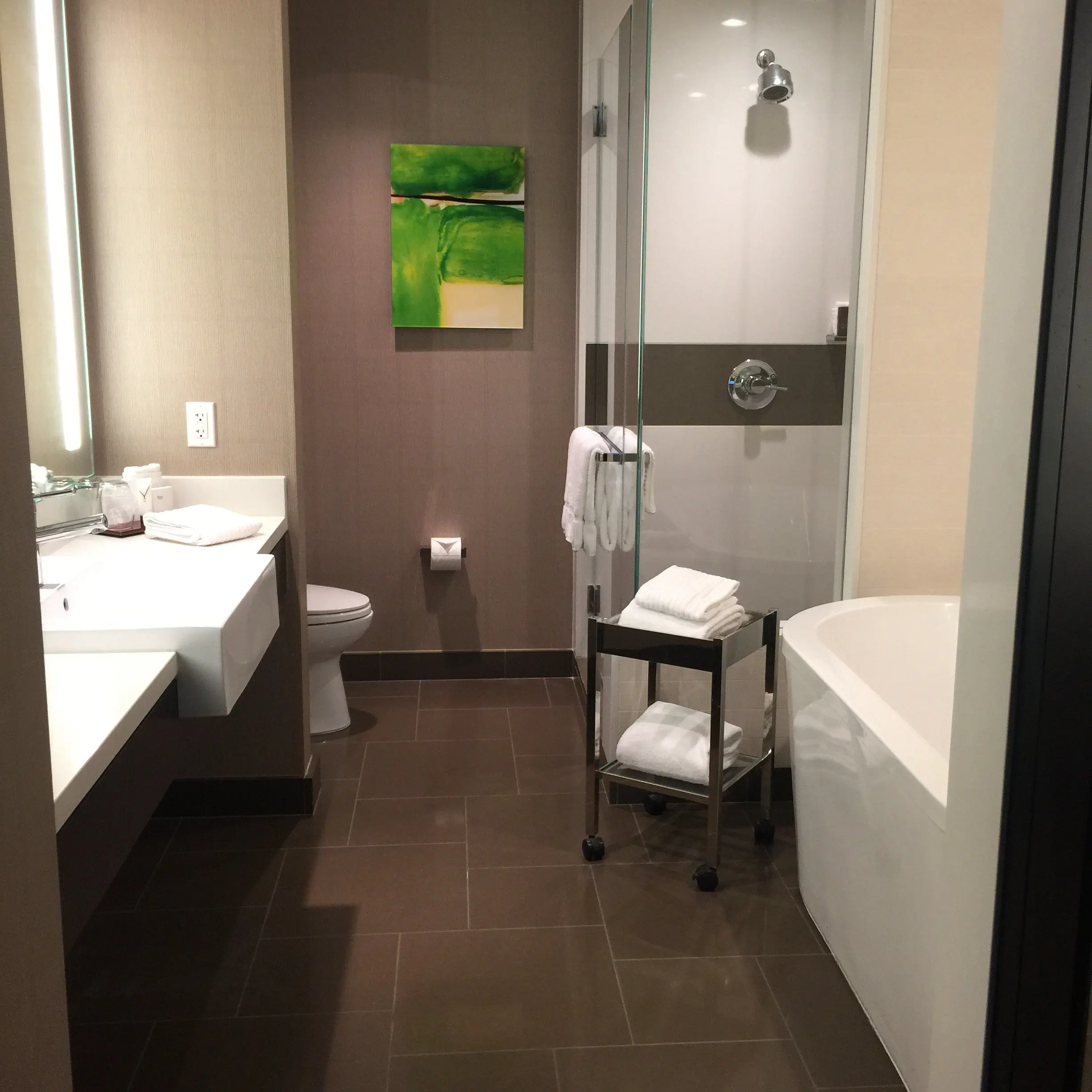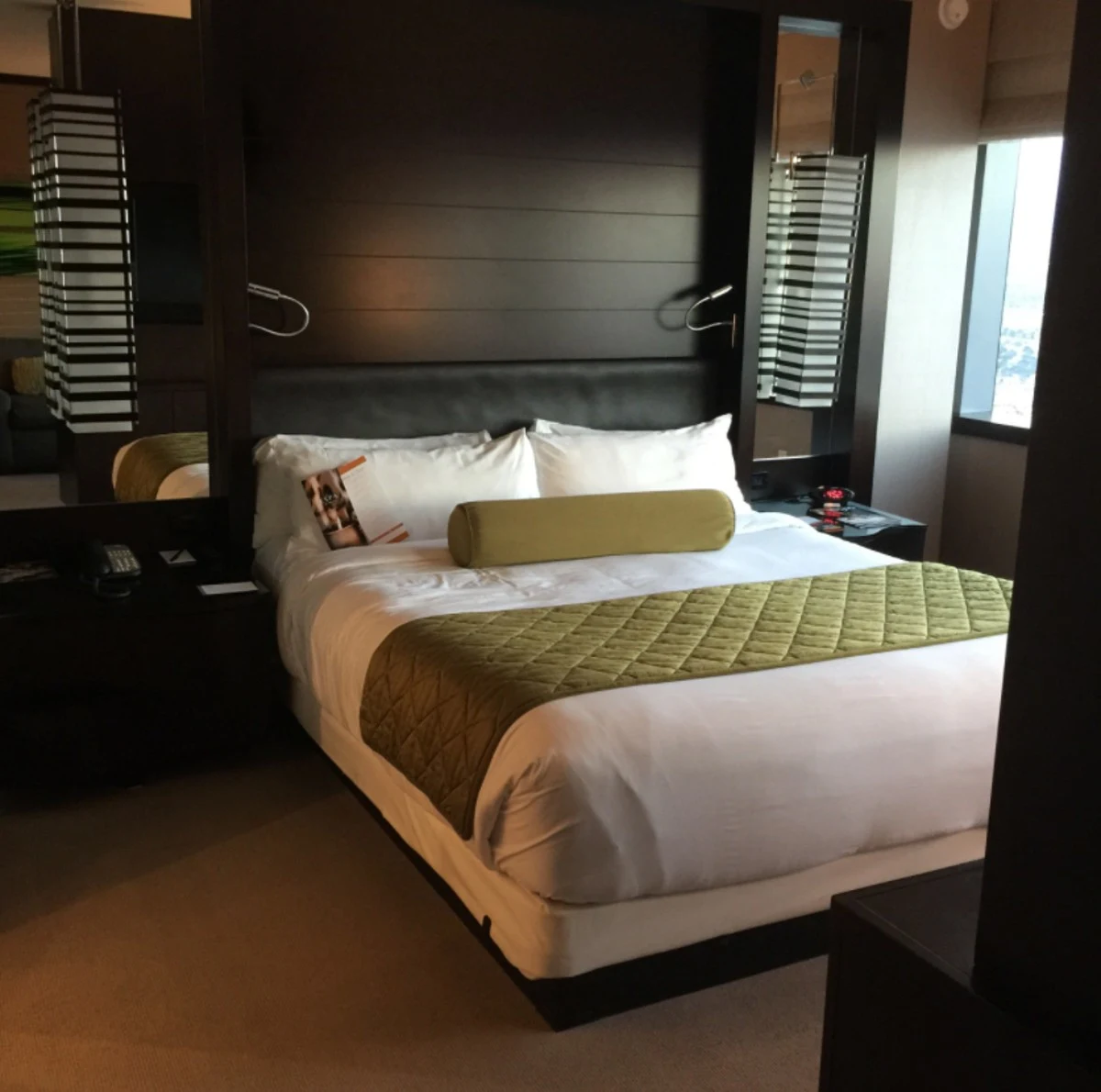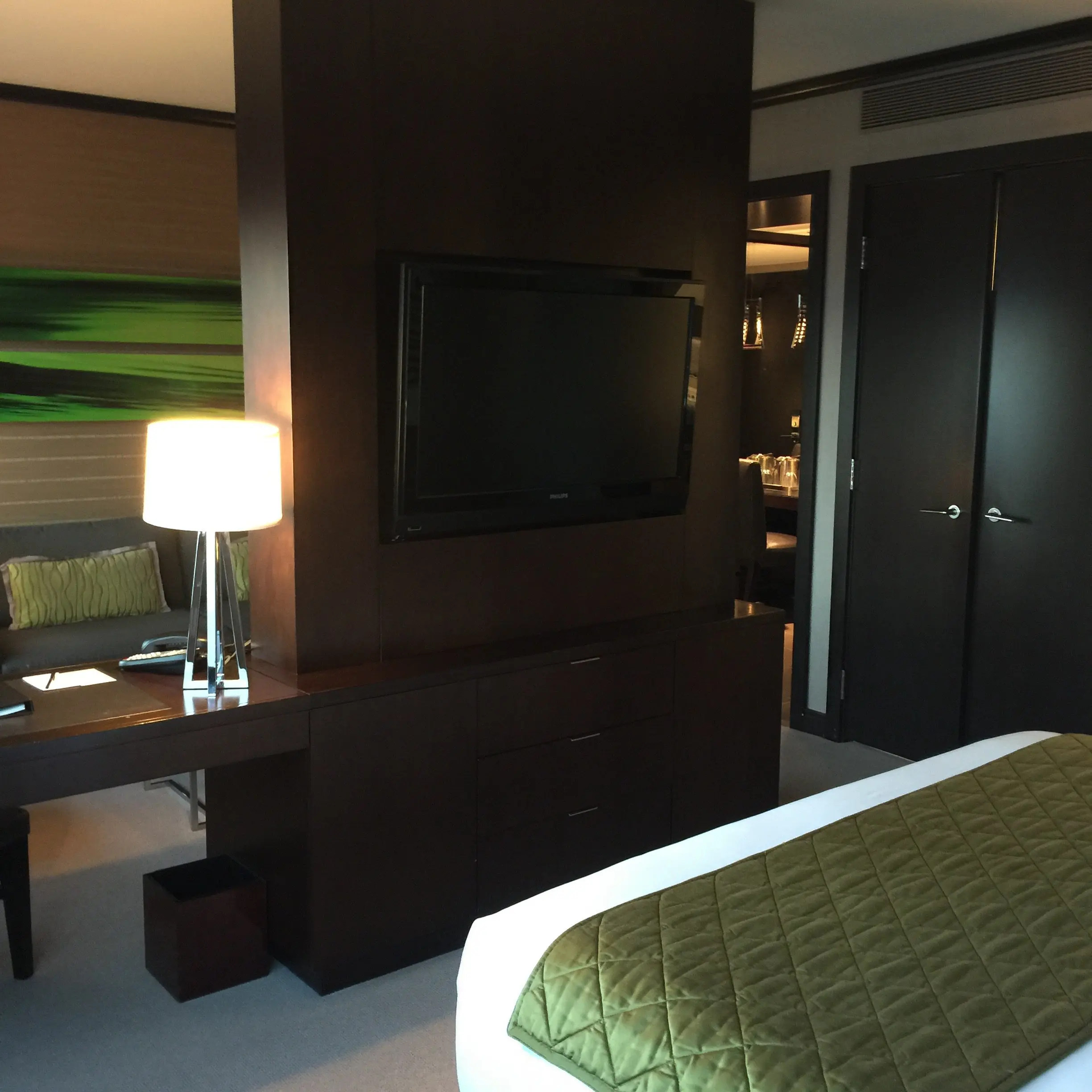 Check out that room! Every room at Vdara is a suite and comes with a kitchen. Having a kitchen makes it easy to pack food along with you, store food for your kids, or even do your own cooking in your room! Some people don't like eating out for every meal and this gives you the option to make a cheaper meal inside your room.
The bed was amazingly comfortable, there were two TVs, and everything was modern and one touch. Literally. Touch one button and black out shades come down and cover your windows. Touch one button and all the lights turn off or on. So easy, so good.
VIEW
We had a great view of the strip! Vdara is only steps away from Aria so if you want to gamble, you're only footsteps away. We really liked that we felt a little removed from the strip while still being right on it. It really was the best of both worlds.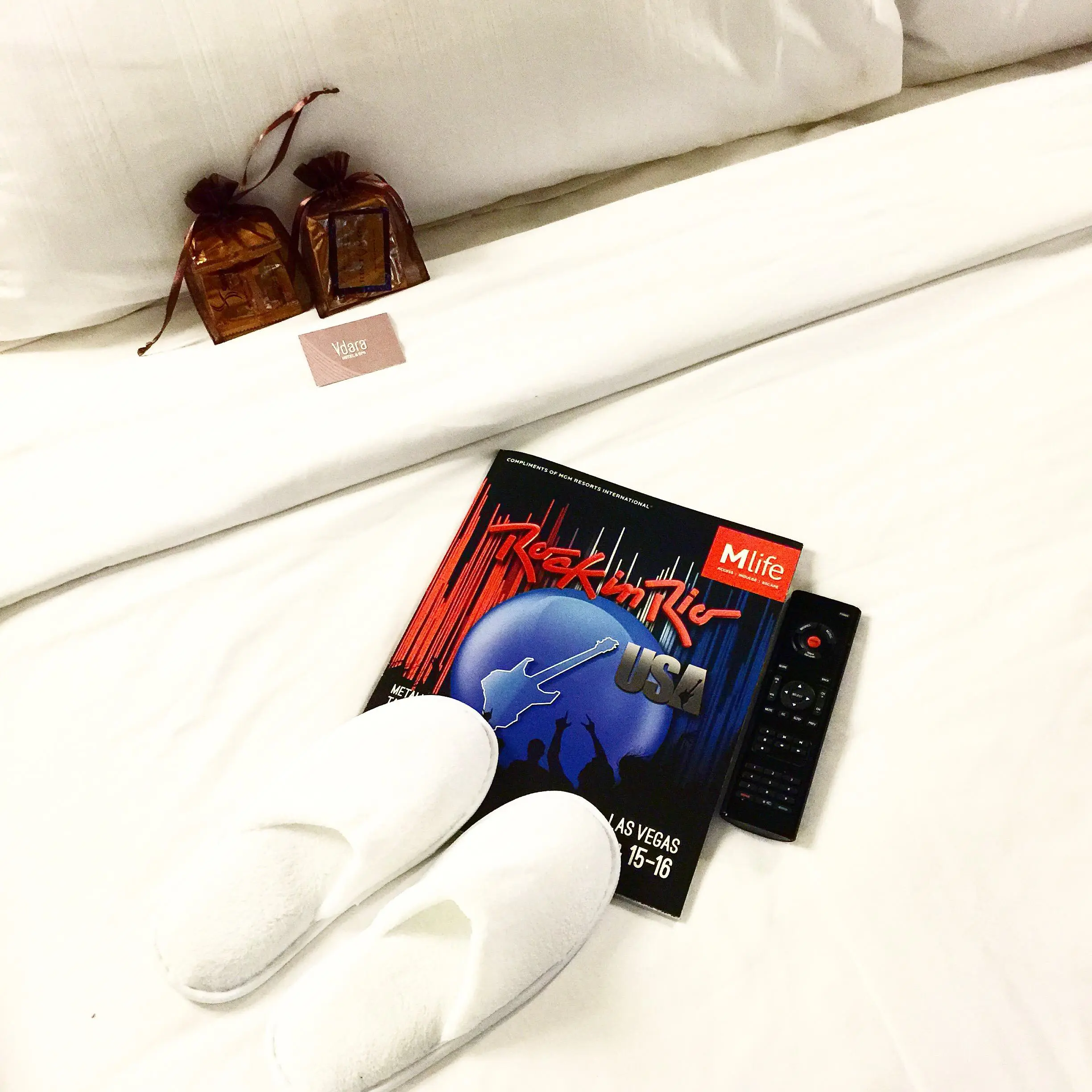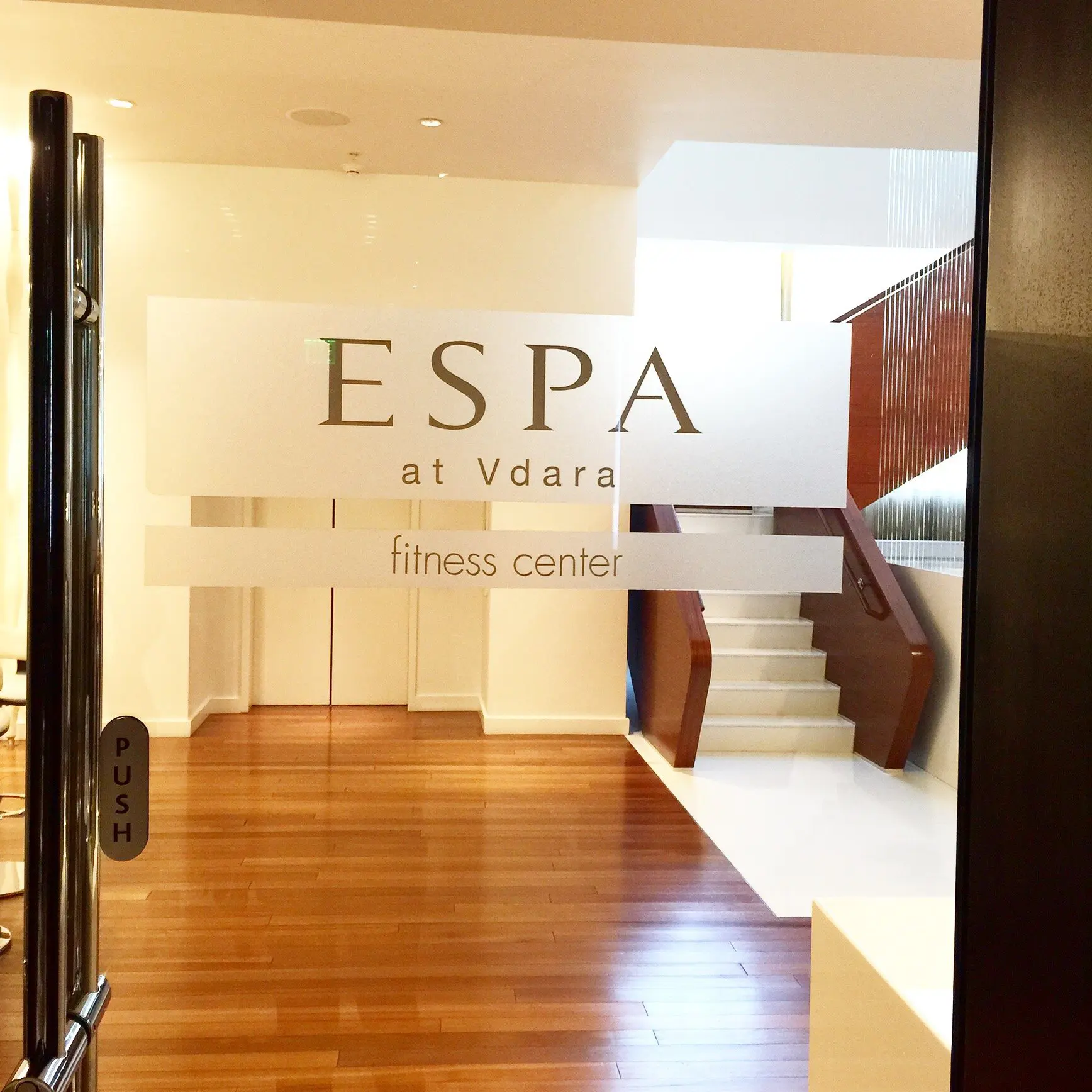 At Vdara, you get maid service twice a day. They would come clean our room while we were out during the day, and at night they would come back to turn down our bed and leave us slippers and treats. It's the little things.
VDARA SPA – ESPA
The highlight of our trip to Vdara was visiting their amazing spa, ESPA. It is on the second floor of the resort and I'm convinced it is exactly what Heaven is going to be like. We got checked in right away and were shown around the spa. There is a separate area for men and women as well as a unisex area.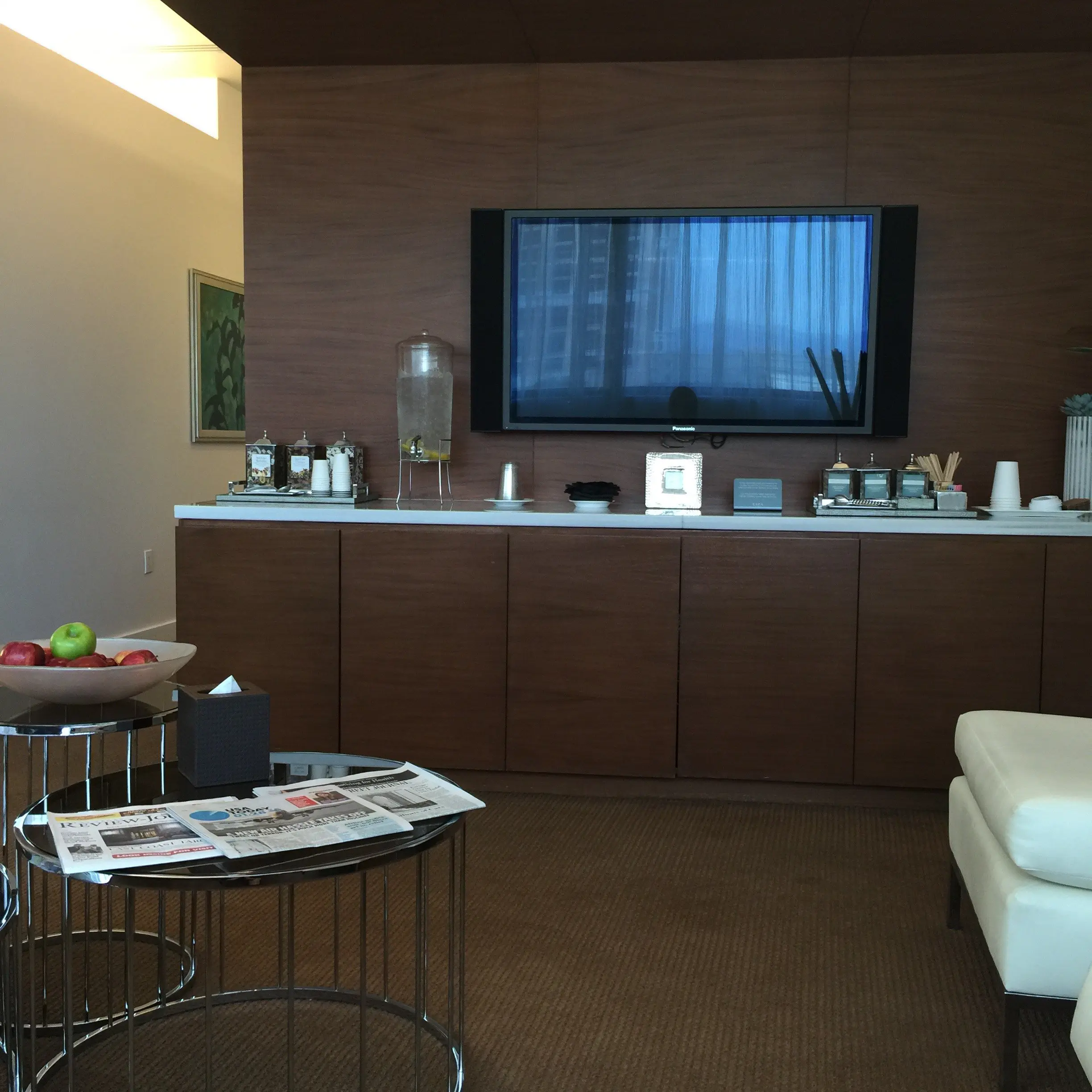 I was taken to this amazing area where I watched TV, ate healthy snacks, and filled out a profile for my massage. My husband and I each got personalized massages with hot stones which we both highly recommend!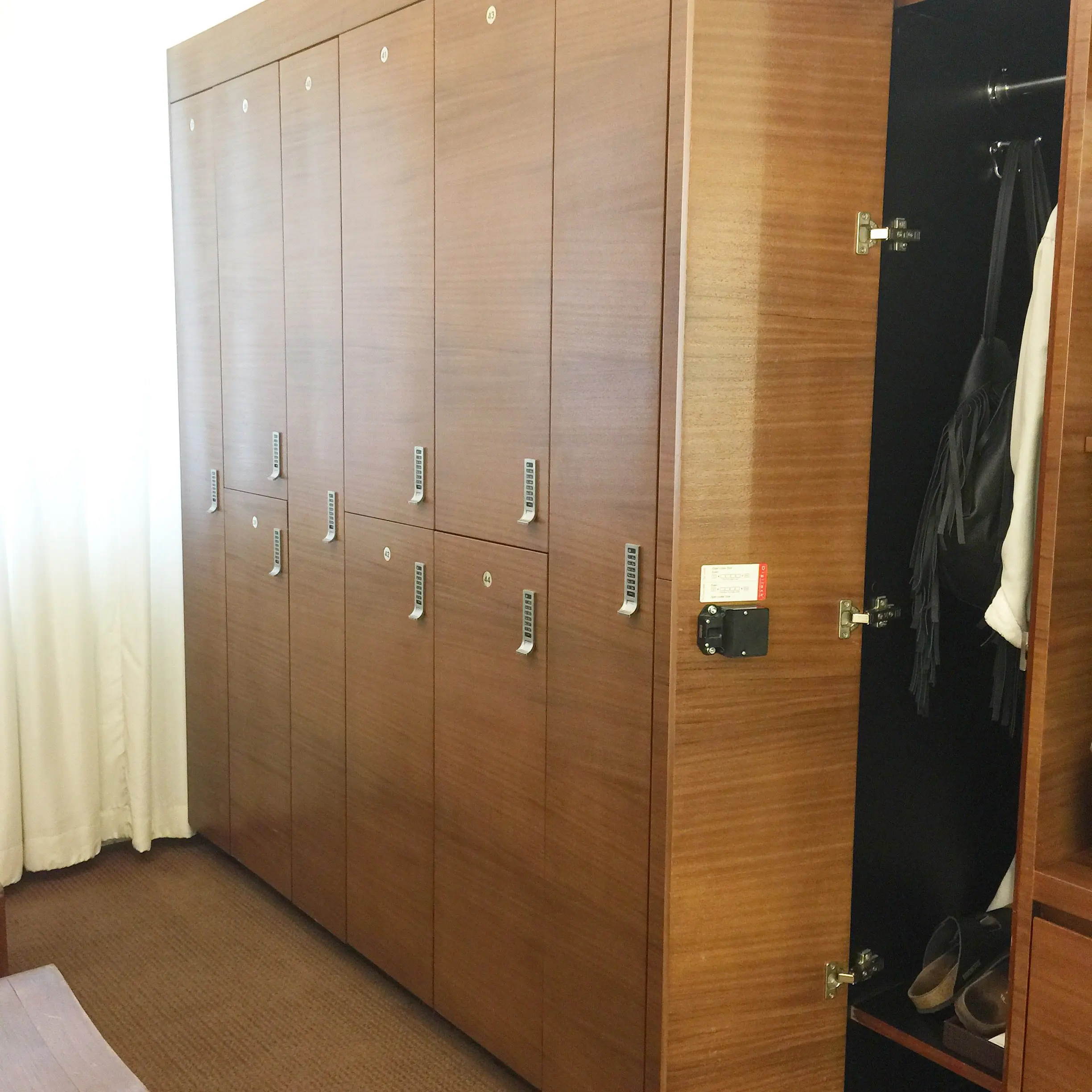 I was given a locker that came complete with sandals, a robe, and other little goodies. Each locker allows you to choose a four digit code that you can use the whole day to get in and out of. I was able to put all of my belongings inside comfortably.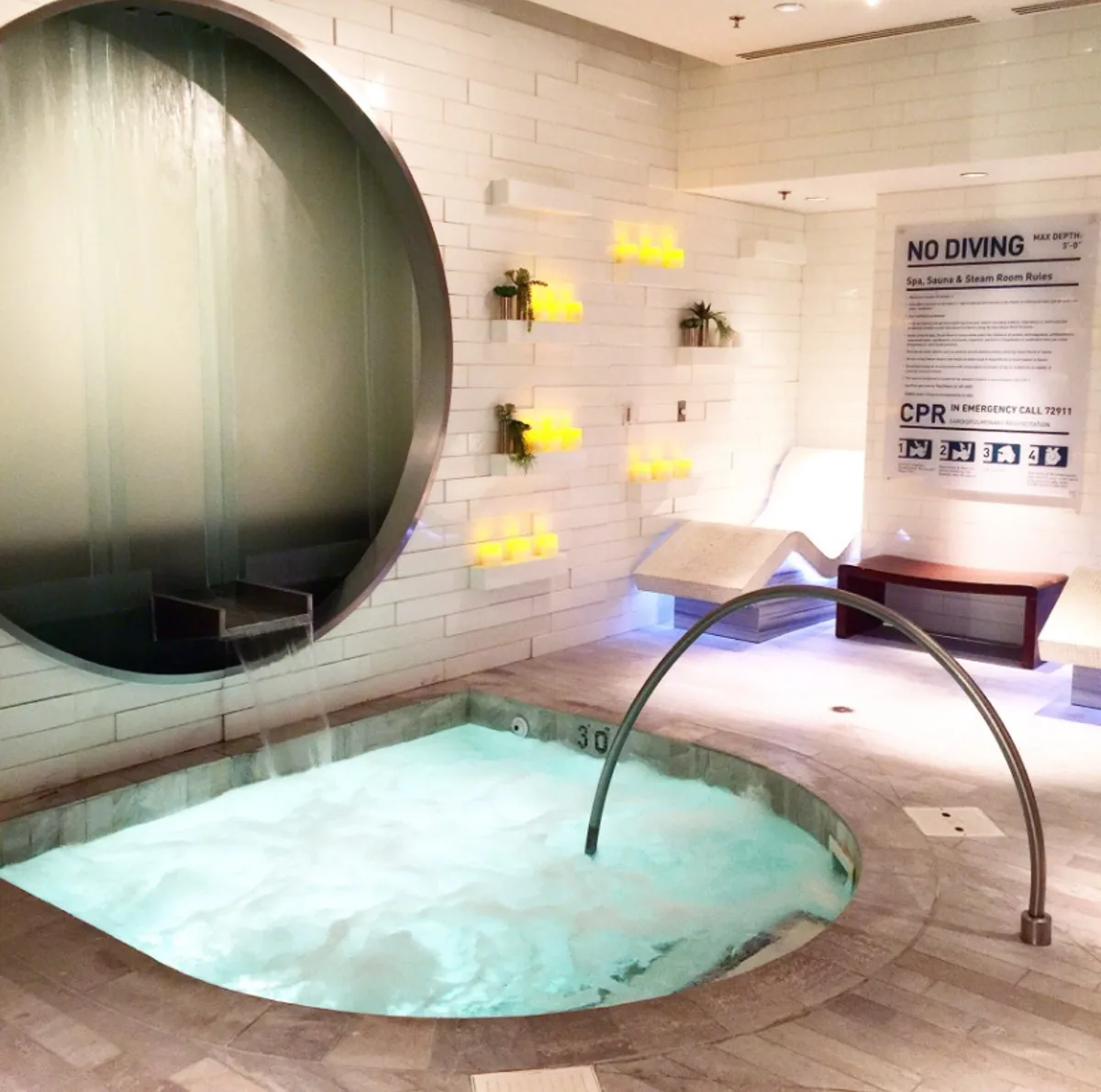 Not only was it the best massage of my life, I spent hours and hours enjoying the spa's other amazing features, too! After my massage I spent some time resting in the meditation room. I visited the sauna, soaked in the whirpool, and lounged on these fabulous heated chairs.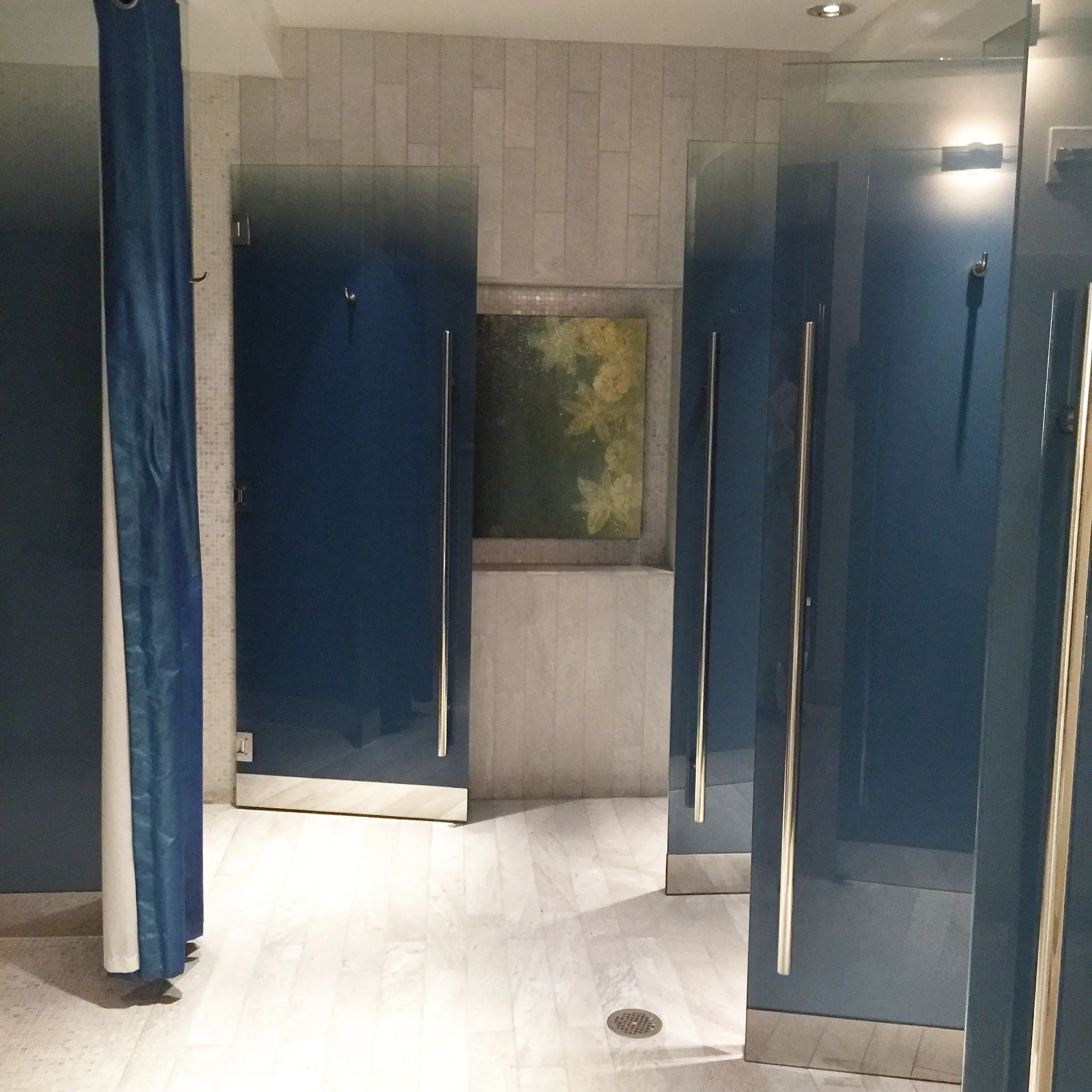 Then it was time to use their amazing showers that come stocked with shampoo, conditioner, razors, gel, anything you could possibly need to take the best shower of your life. And that's not all.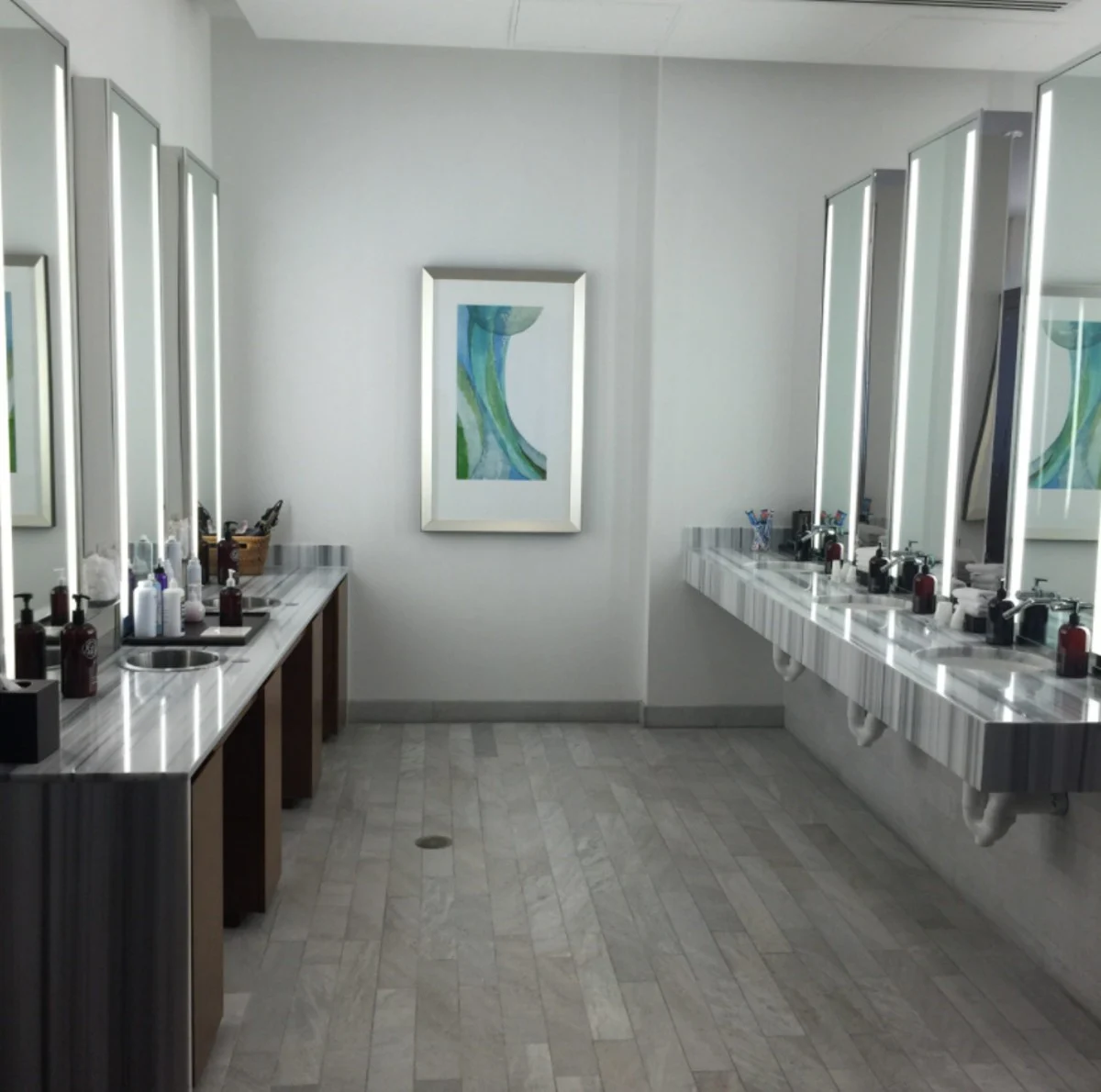 They even have vanity stations complete with mirrors, hair and make up products so you can get completely ready right there in the spa before heading out! I literally was able to do all of my make up and hair plus brush my teeth with the toothbrushes they provided without even having to go up to my room. It was fabulous and I never wanted to leave.
Here are some other great things to do on property-
BAR VDARA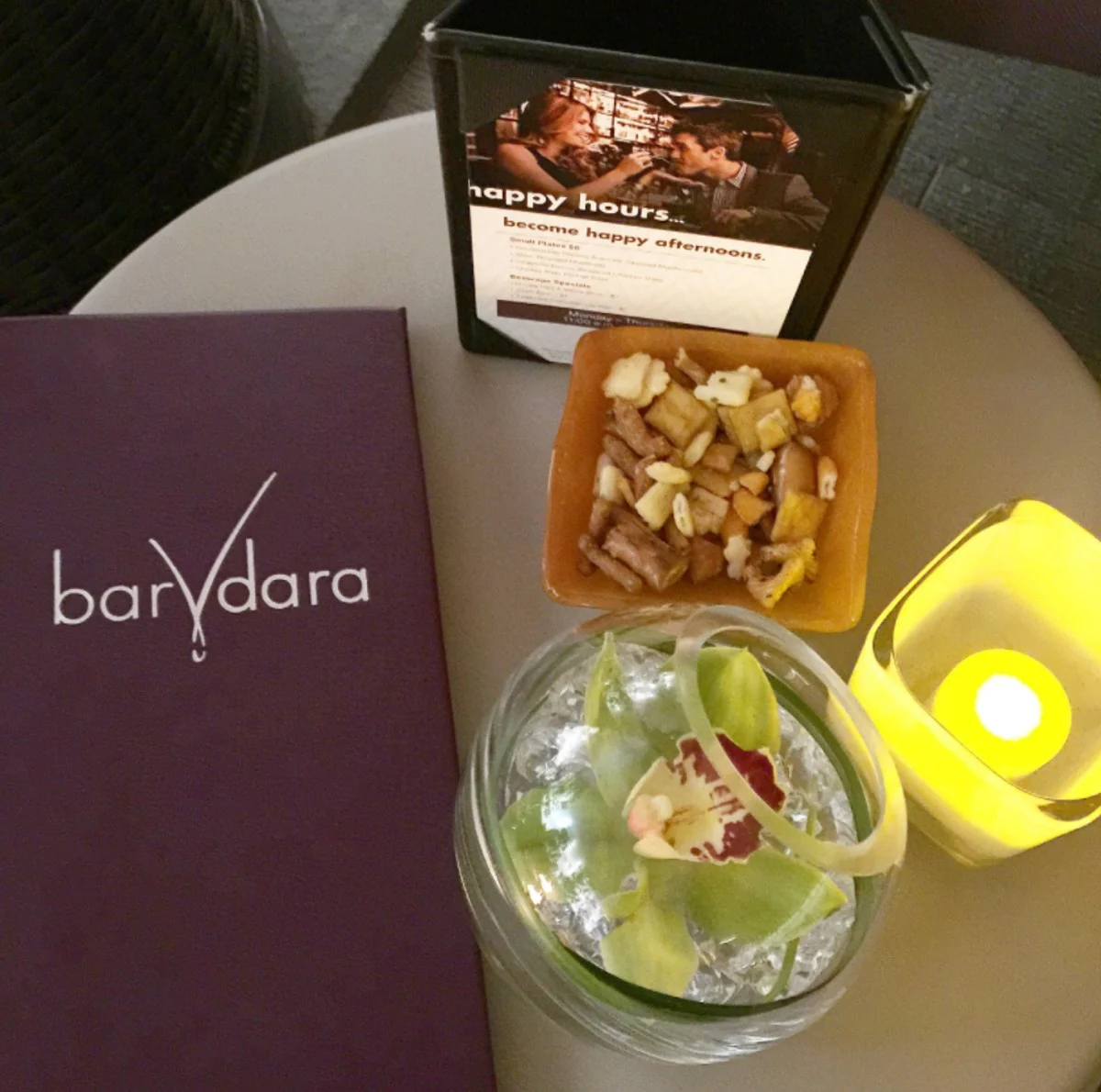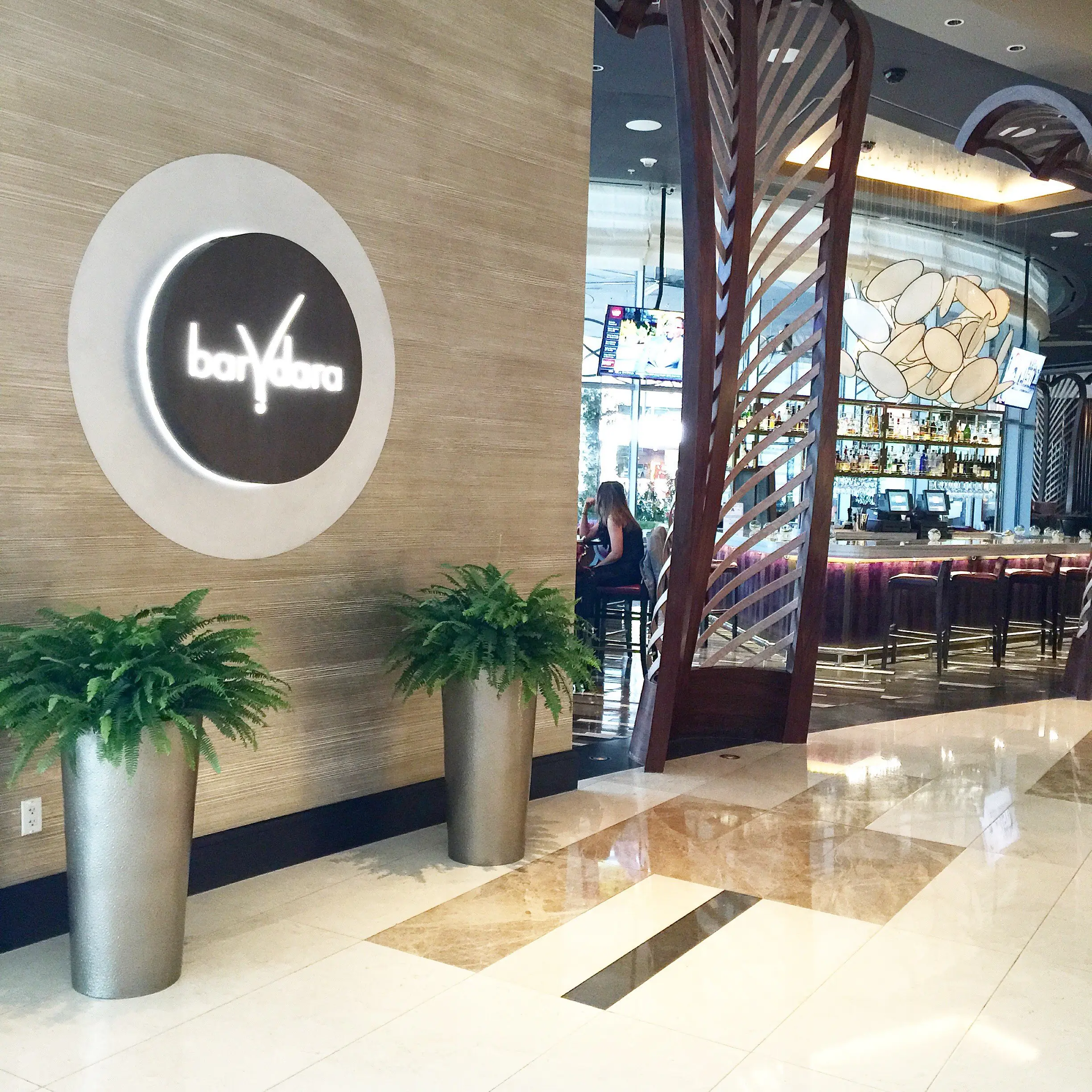 Bar Vdara is located on the main floor of the hotel. We had exceptional service, the ginger pear drink was so refreshing, and they had yummy snacks like flat breads and churros!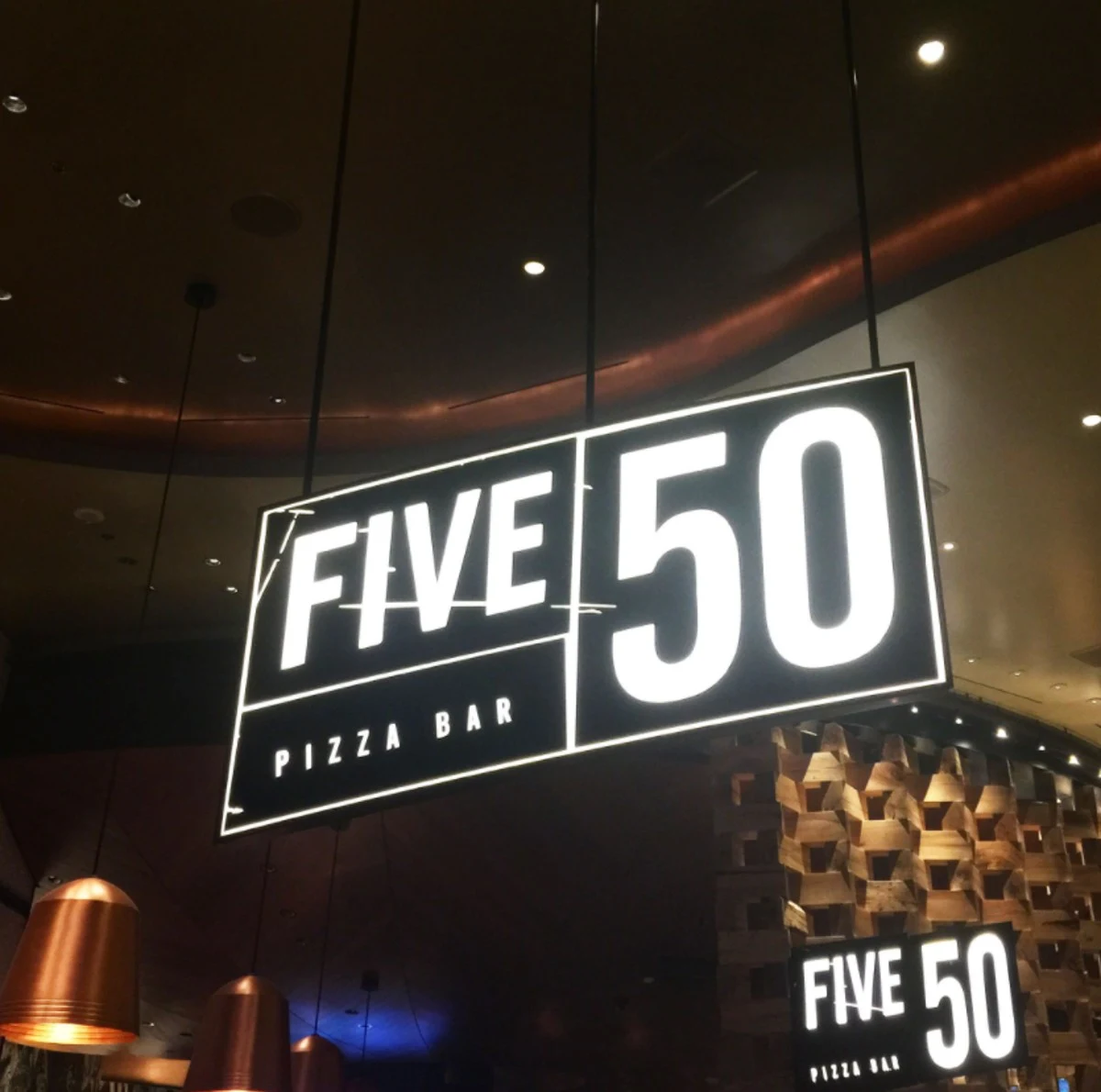 FIVE 50 PIZZA BAR
Five 50 Pizza Bar is located in Aria and was our top pick of a restaurant. Aria is only steps from Vdara so it's super convenient to get over there. My husband said this pizza was the best pizza he ever had, and this coming from a man who has had pizza in almost every country in the world.
Obviously we hit Starbucks every morning. It was great having one just downstairs.
*****
I've done Vegas many, many times in my life. I've done the bachelorette scene, I've stayed off strip, done a girls trip, Vegas with my son, and as a weekend getaway with my husband. I can easily say that any and all of these trips would be perfect at Vdara. In my opinion, it is the best all around Vegas property. We were treated like royalty, and ate like Kings and Queens. We were pampered at ESPA all day long. Don't think for one second that just because you're a parent, you can't do Vegas. Oh yes you can! You can stay at Vdara and even bring the kids along with you!
If you want to learn more about Vdara, check rates, book a room or a visit to ESPA, you can do it all on the Vdara website. You'll be thanking me big time later!
Other Vegas Reviews