Car Seat Categories Explained!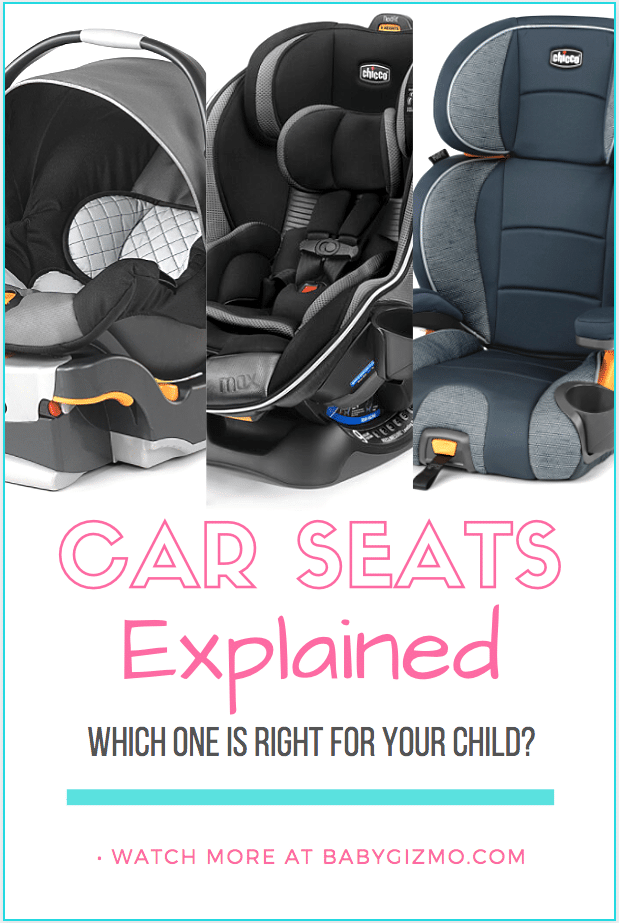 If you are having a baby, you may be overwhelmed by the car seat options on the market and confused on which one is right for your child. And we don't blame you! Infant seat? Convertible seat? Booster seat?! What does it all mean?! In honor of Child Passenger Safety Week (next week!), we wanted to help new and expecting parents on their car seat buying journey.
In today's Baby Gizmo video, I'm going to explain the three main car seat options. I hope it helps you decide which seat is best for you! The video is a broad overview for car seats intended to help expecting and new parents navigate to the type of car seat that is best for their child.
Watch for future Baby Gizmo episodes that will dig deeper on how to pick out specific car seats in each category. The car seats featured in this video are: Chicco KeyFit 30 Magic, Chicco NextFit Zip and the Chicco KidFit Booster. 
Disclosure: This video was sponsored by Chicco.