My mind has moved into back to school mode and with that I'm on the hunt for easy, protein-filled breakfasts as we're sprinting out the door. I'm only a preschool mom, but three days a week we have to get up and go! Being pregnant, having a rambunctious 3 year old and an eager Pre-Ker means simple is my best friend. That's where these egg and cheese muffins come into play! Best of all, since they're individually portioned I can customize them for each family member. Brilliant, I know!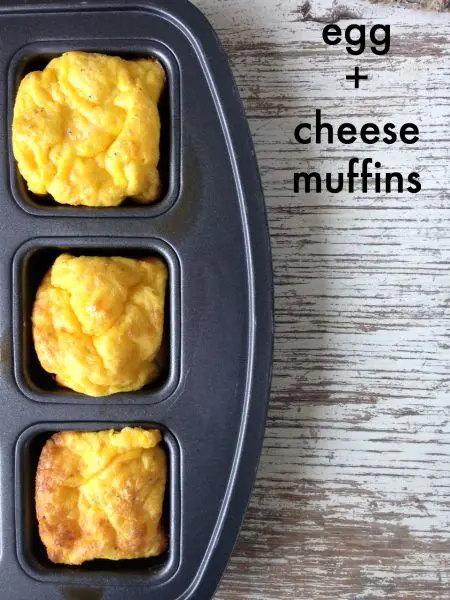 Egg and Cheese Muffins
Yields: 12 muffins
INGREDIENTS
12 eggs
1 1/2 cups cheese blend, Italian or Mexican
2/3 cup milk
Salt and pepper
DIRECTIONS
In a mixing bowl whisk all the above ingredients together together. Evenly pour into a well-greased muffin pan; filling about 3/4 full. This square muffin pan is my favorite since it doesn't require any liners.
Next, your customization can begin. For my kids, I keep it simple, just the egg and cheese. But, here are a few of my and my husband's favorite combos. For these mix ins I'll just fill the muffin space 1/2 full and then sprinkle in the extras and quickly mix with a fork.
Caramelized onions and chopped ham
Shredded spinach and turkey
Shredded hash browns and bacon bits
Garlic and chopped broccoli
Diced tomatoes and mushrooms
Bake at 400 degrees for 12-15 minutes. They'll puff up and then deflate a bit, so don't be alarmed by how big they get.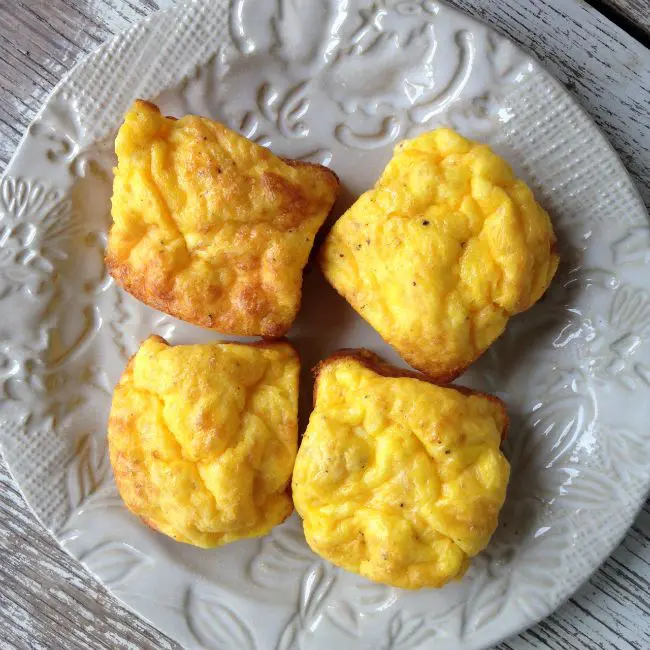 Share your favorite egg and cheese muffin add ins! Sometimes it is as easy as chopping up leftovers from the previous night's dinner 🙂
I usually make these muffins the night before and then zap them real quick in the microwave before we run out the door. So much easier than trying to serve up oatmeal on cold mornings and way more nutritious than tossing my kids granola bars for breakfast!
MORE BREAKFAST RECIPES
Monkey Bread with Cream Cheese Frosting
Peanut Butter Banana Oat Mini Muffins