Christmas is all about the food, right? And by food I mean all things sweet! Here are ten Christmas cookie recipes to bake with our without the kids, and to give to your friends and family, or…. to just eat yourself. Some of them are even too cute to eat, but I'm sure you'll find a way to manage.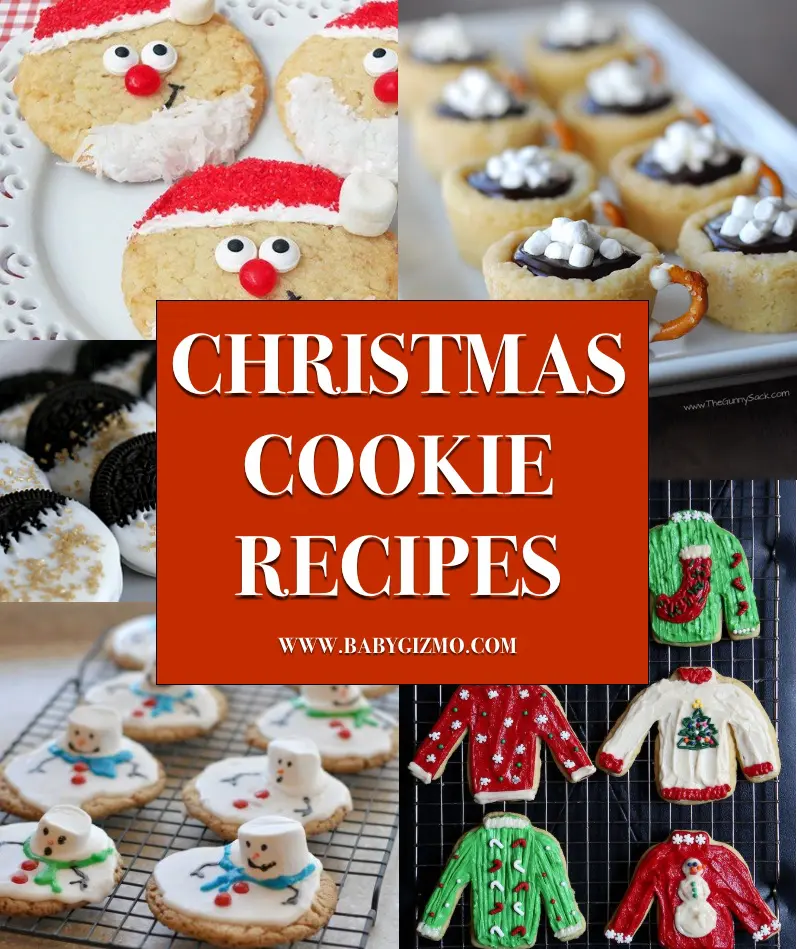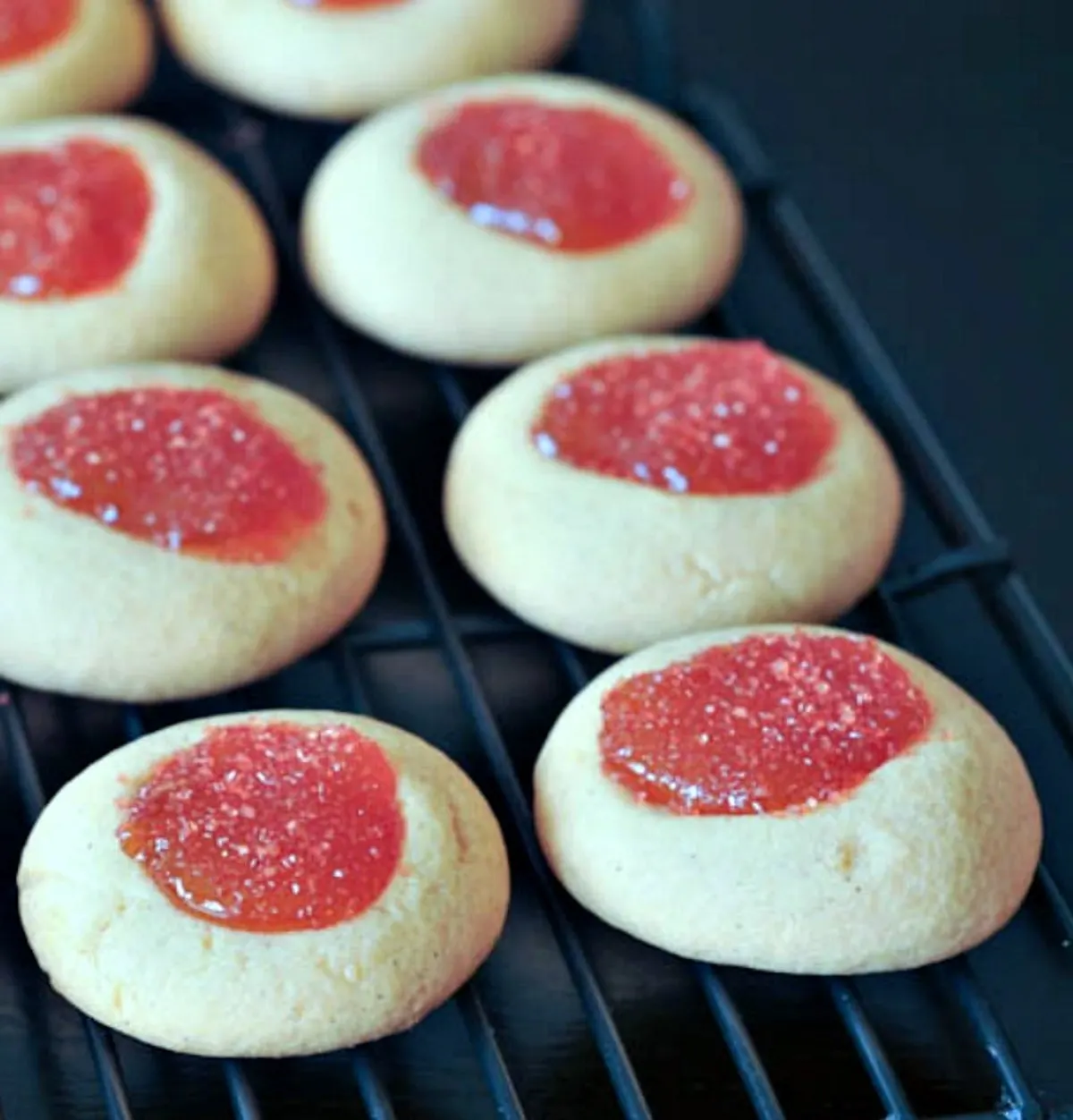 Sparkly Jewel Cookies. These cookies have a sparkly jewel like topping perfectly festive for Christmas!
Sparkly Apricot Rosemary Jewel Cookies
Sparkly Apricot Rosemary Jewels – buttery shortbread topped with a bright punch of flavor – apricot jam with a festive sparkle and a hint of rosemary – holiday perfect!
Check out this recipe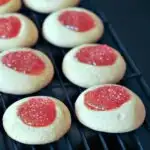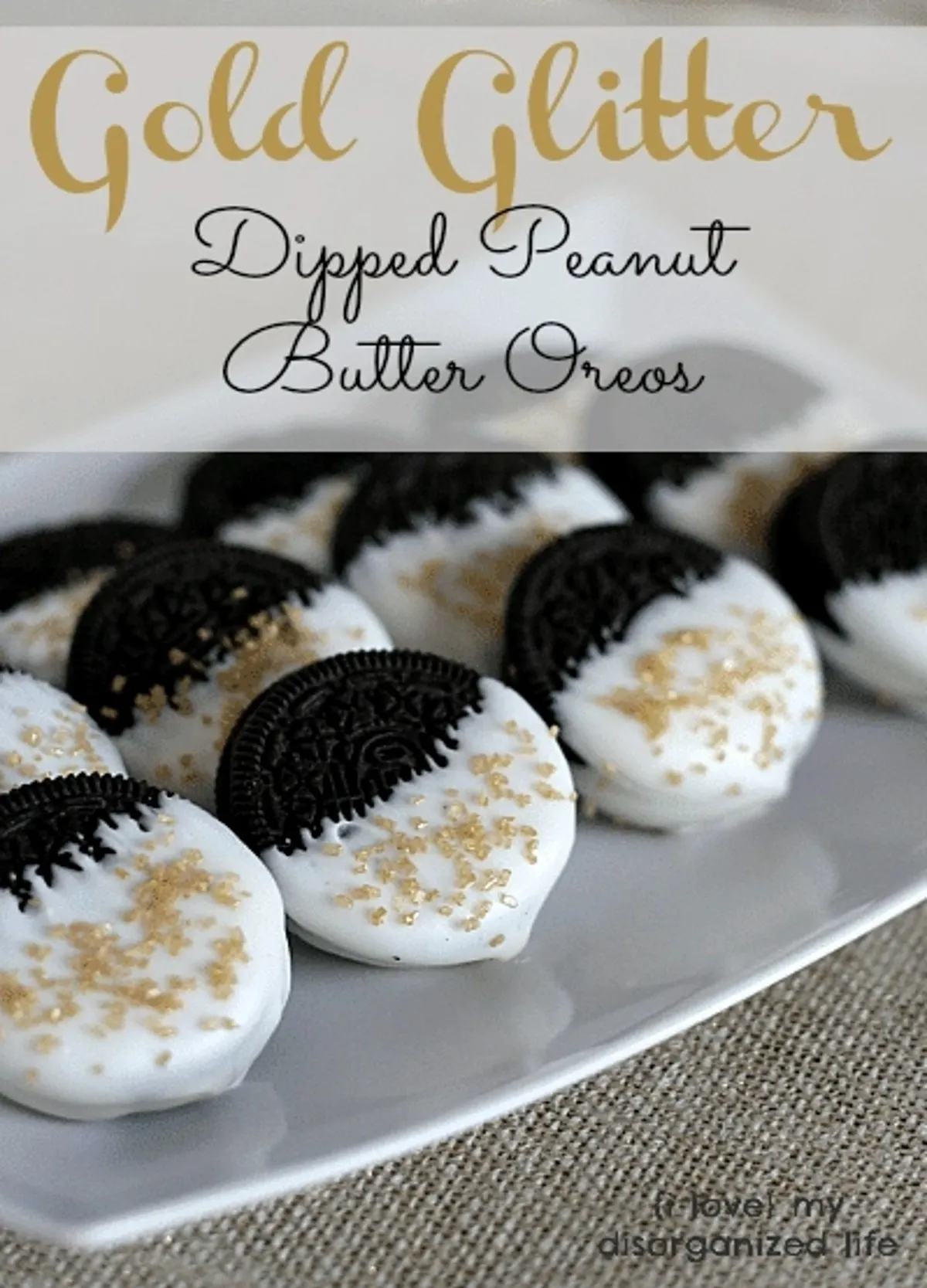 Gold Glitter Oreos. These gorgeous and glittery Oreos are super easy to make and require no baking!
Gold Glitter Dipped Oreos
Gold glitter dipped peanut butter Oreos are a simple but spectacular dessert. Chocolate cream cookies dipped into white chocolate, then sprinkled with edible gold glitter. They're perfect for adding to a holiday cookie platter.
Check out this recipe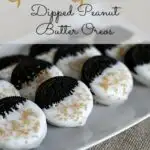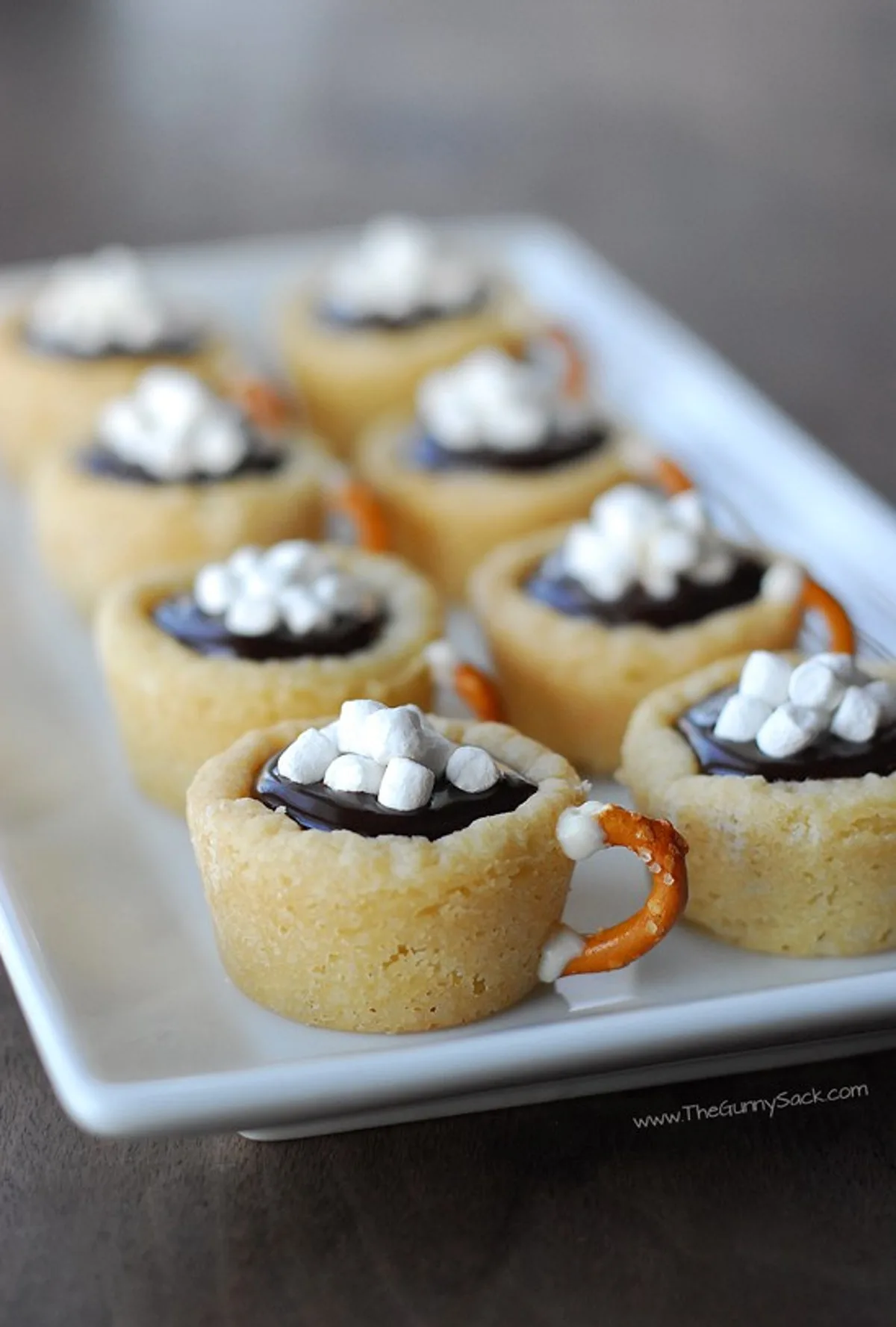 Hot Chocolate Cookie Cups. Okay, how cute are these?! They are on my Christmas must make baking list for sure! Pair it with a real cup of hot chocolate, cuddle up by the fire, and turn on your favorite Christmas movies!
Hot Cocoa Cookie Cups
These Hot Chocolate Cookie Cups made with sugar cookie dough are filled with hot chocolate ganache, have a pretzel handle and mini marshmallows on top!
Check out this recipe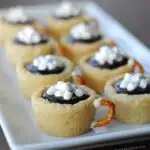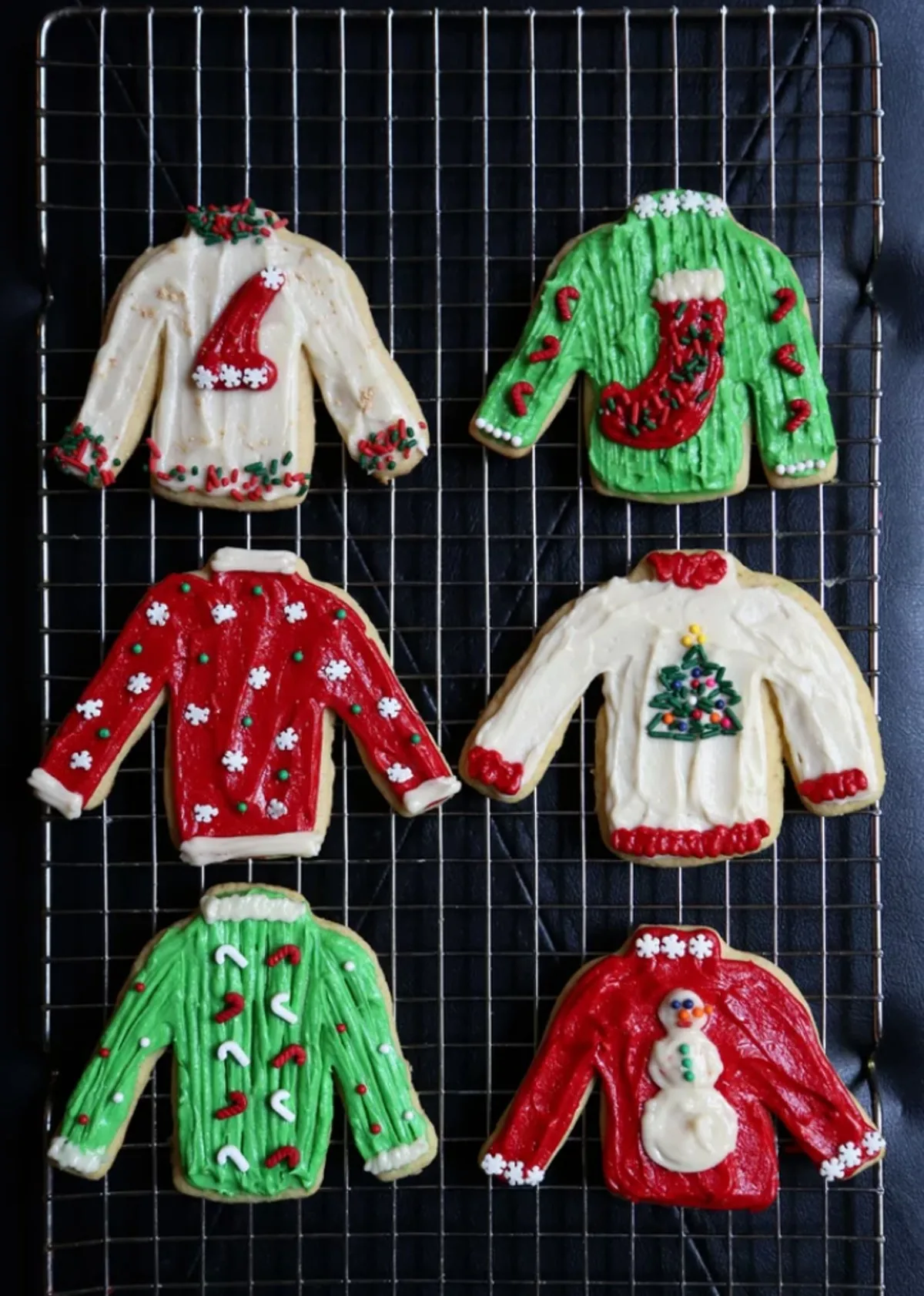 Ugly Christmas Sweater Cookies. Whoever thought of this idea is winning at life! Perfect for parties!
Ugly Sweater Cookies
Glean some awesomely bad decorating tips from these cookies. Then bake up a batch of sugar cookies and get to work!
Check out this recipe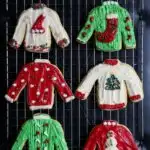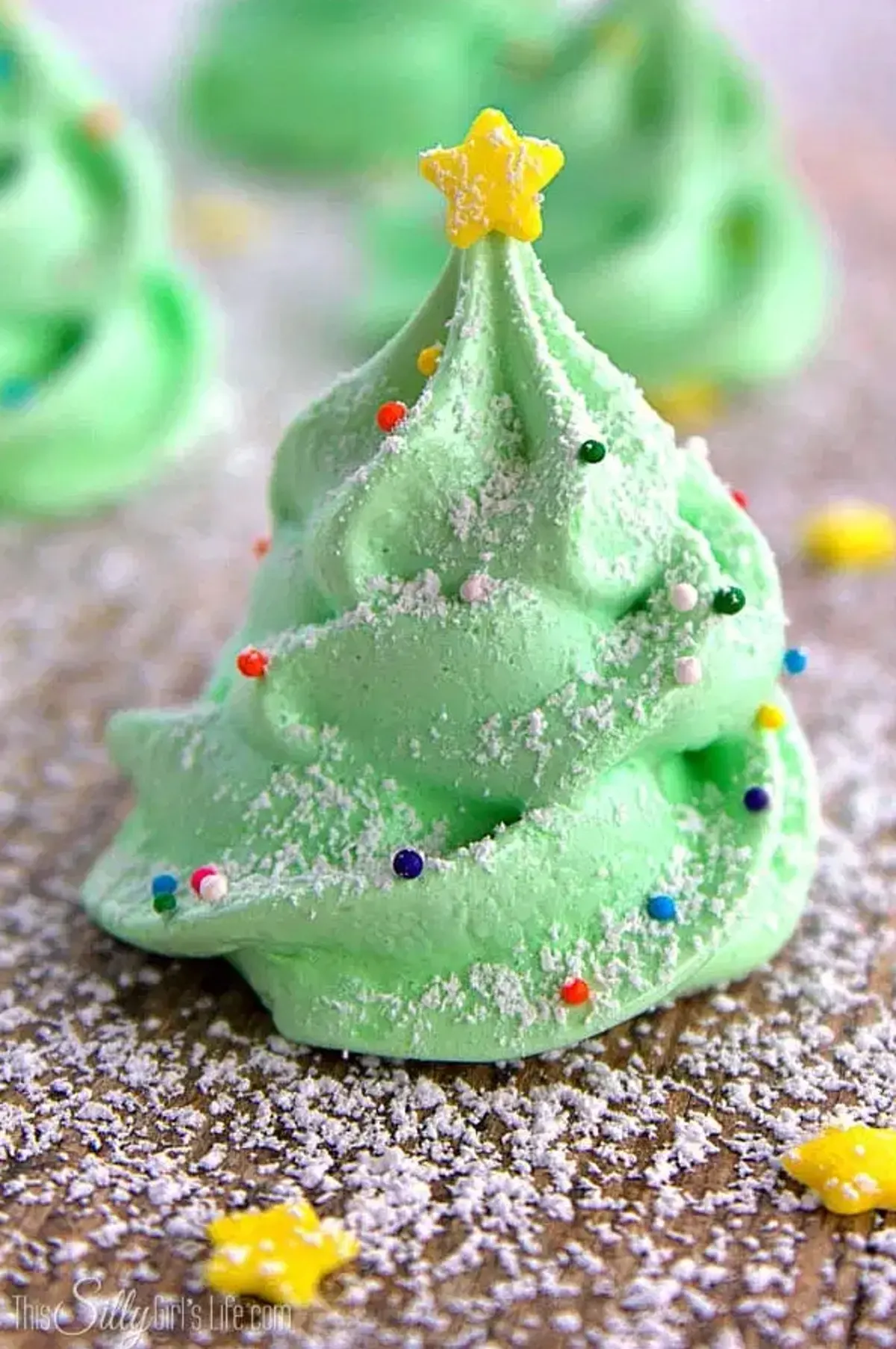 Christmas Tree Meringue Cookies. These guys will melt in your mouth! Plus, they are the cutest Christmas Cookie Recipes.
CHRISTMAS TREE MERINGUE COOKIES
These Christmas Tree Cookies are a fun and festive meringue cookie that are light as air and melt in your mouth! A super cute Christmas cookie perfect for your holiday party!
Check out this recipe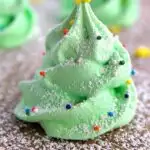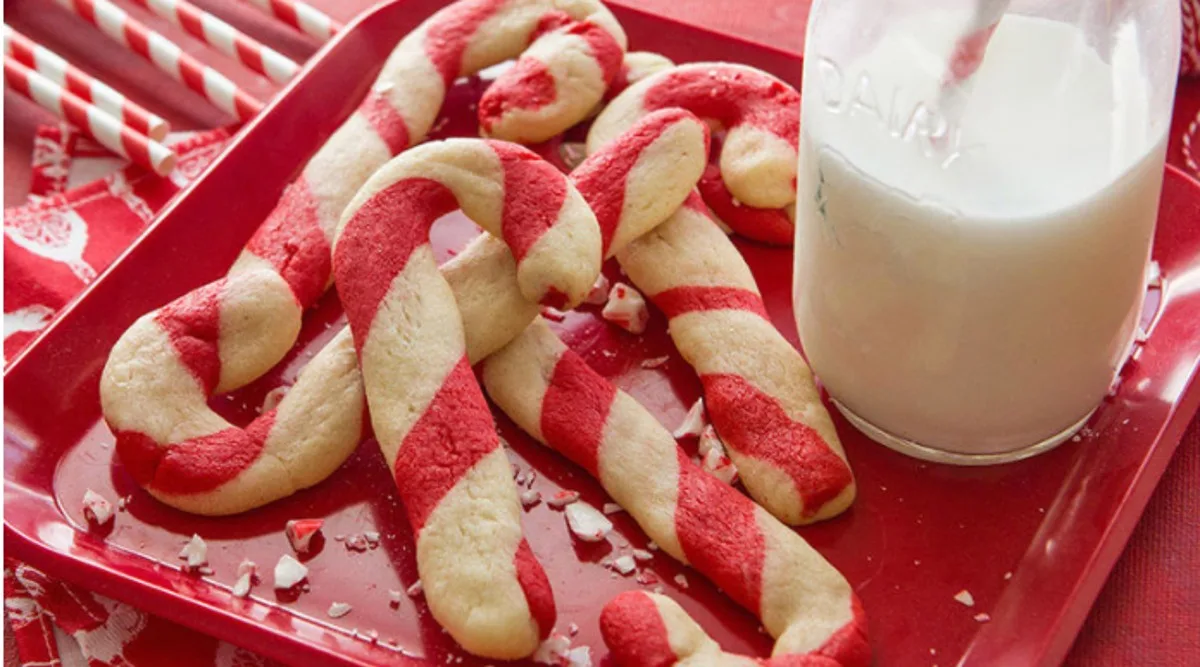 Candy Cane Cookies. These delightful sugar cookies are shaped like candy canes and even have a hint of peppermint flavoring. This is a great spin on a boring sugar cookie recipe.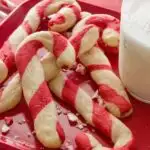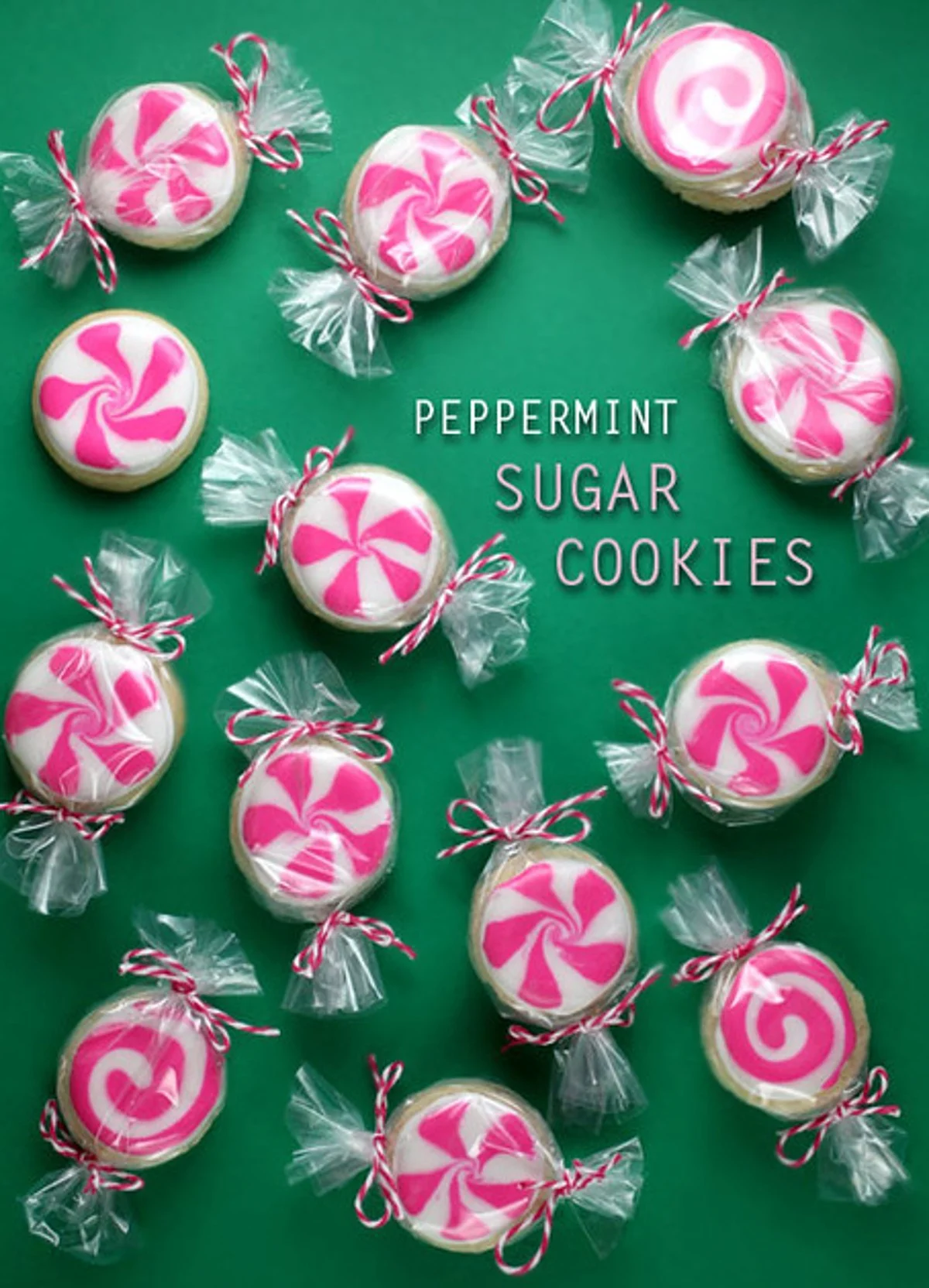 Peppermint Candy Sugar Cookies. These little guys really are too cute to eat! They would make perfect gifts for family, friends, and neighbors!
PEPPERMINT CANDY SUGAR COOKIES
These bite-size sugar cookies are super fun and pretty easy to make and decorate. But I think the best part about them is how they are packaged to look like peppermint candy.
Check out this recipe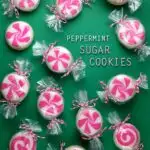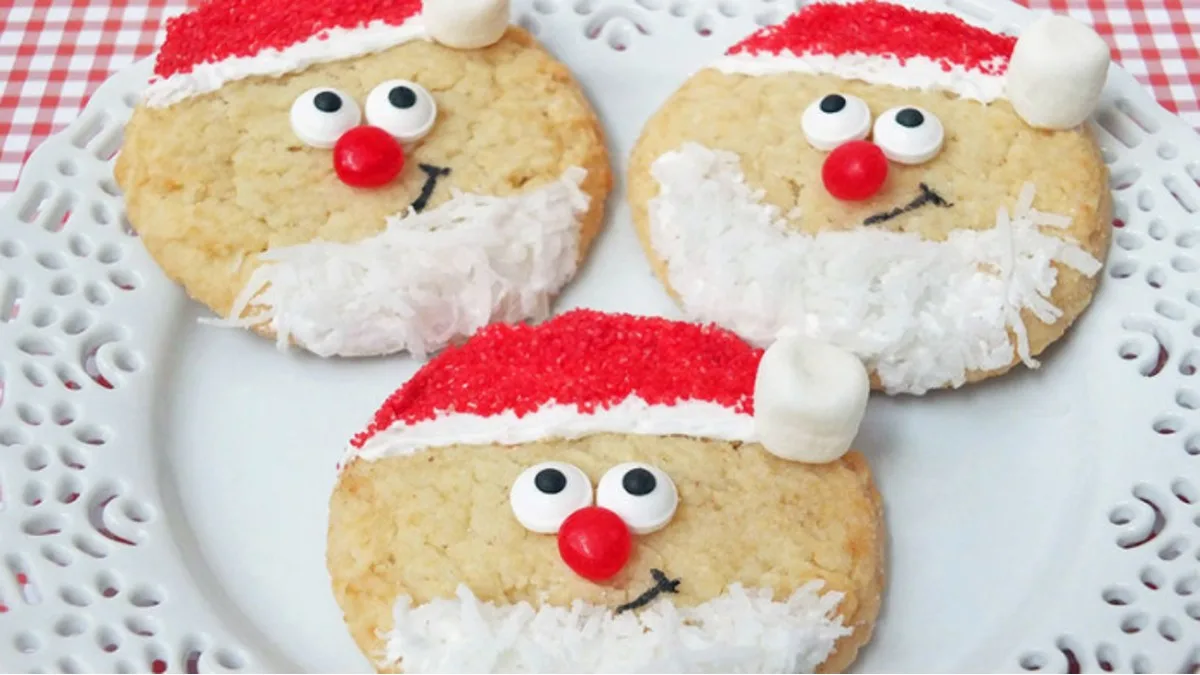 Santa Cookies. These easy Santa cookies are a great way to get the kids in the kitchen to make some memories! Love the coconut santa beards.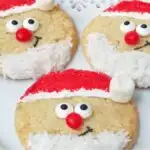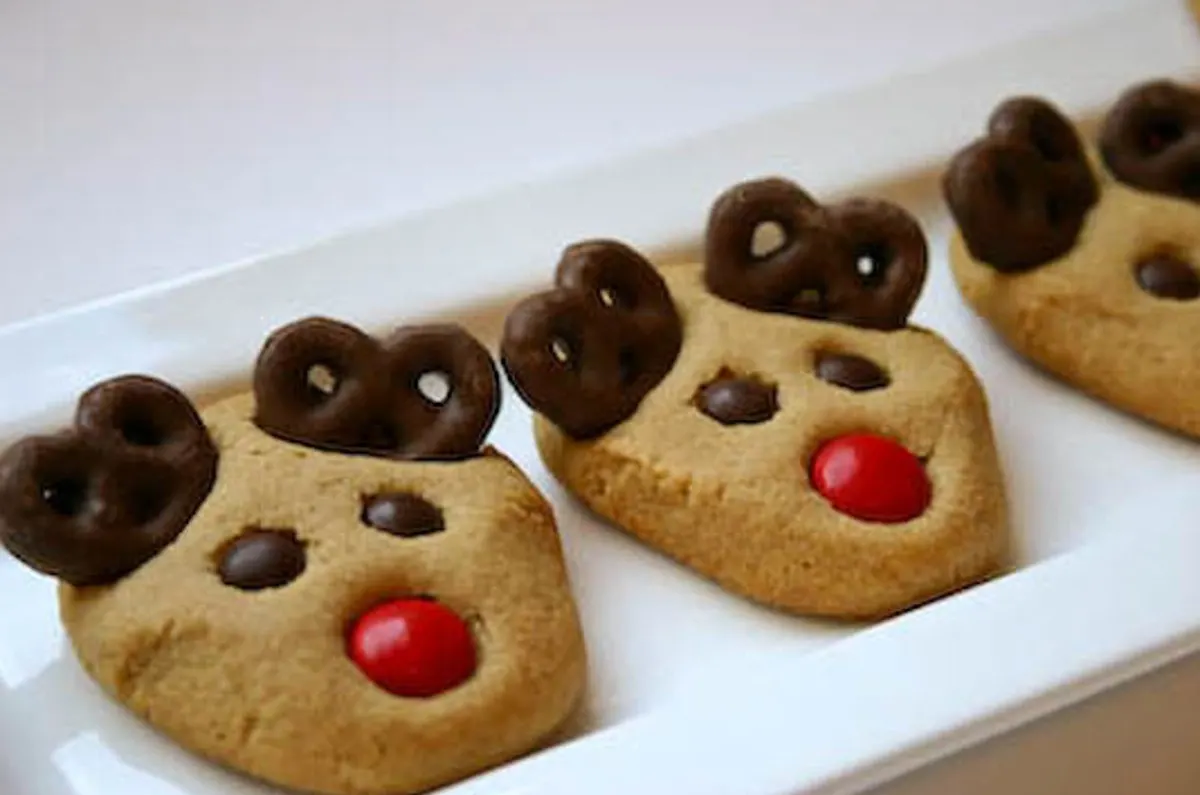 Reindeer Cookies. These yummy peanut butter cookies are topped with chocolate dipped pretzels and candies.
Peanut Butter Reindeer Cookies
These might very well be the cutest Christmas cookies I've ever seen.
Check out this recipe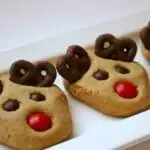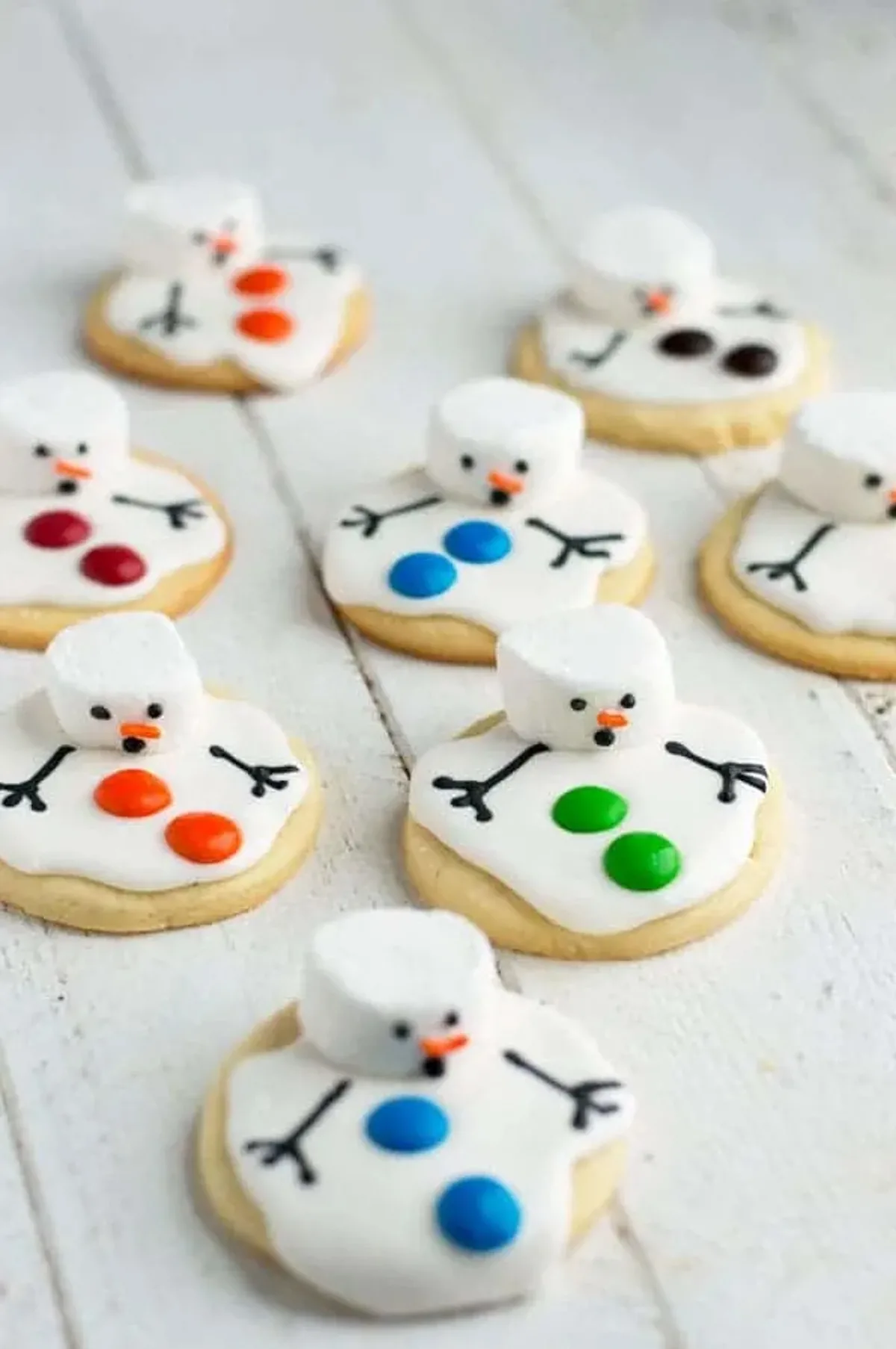 Melting Snowman Cookies. These will be your kids' favorite Christmas cookies and as a bonus they can help you make and decorate them easily too!
Melted Snowman Cookies
These melted snowman cookies are the perfect treat for a snowy winter's day when you're wishing it was spring!
Check out this recipe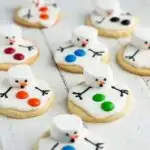 We hoped you liked these Christmas Cookie Recipes. Here are some more recipes for you.