Last year we moved into our first home and with a blank slate I have about 10,000 pending projects. All inspired by Pinterest of course 🙂
One of my top projects was a collage wall and this Spring I gathered all my frames and favorite photos to make it happen! I learned a few tricks along the way, so take a peek at the outcome of my wall and scroll down for my tips!
Here it is …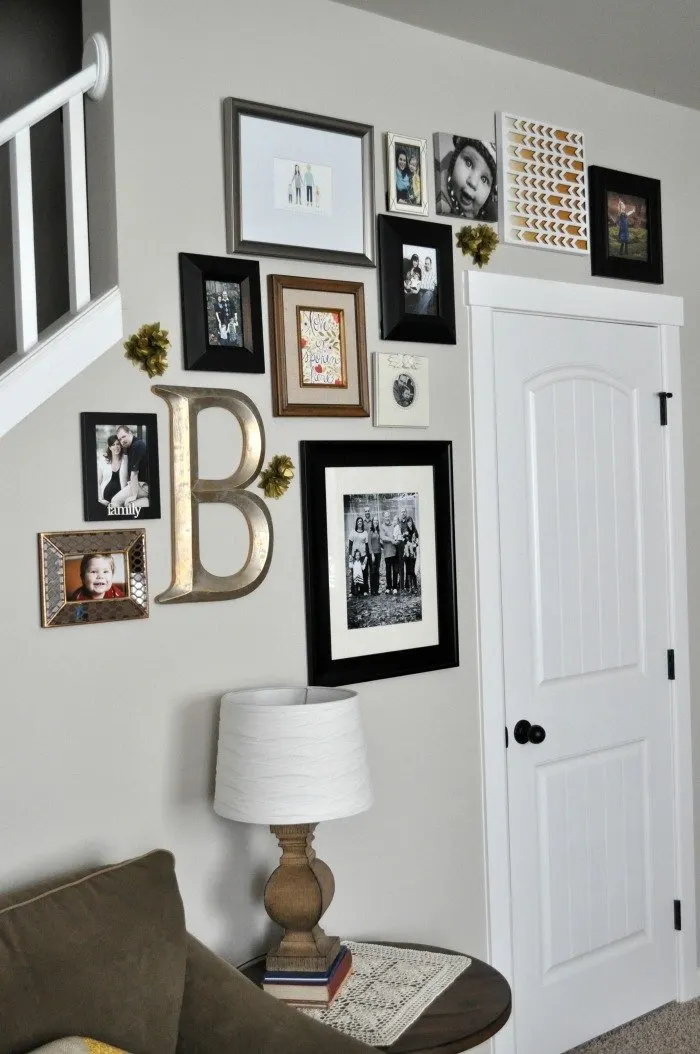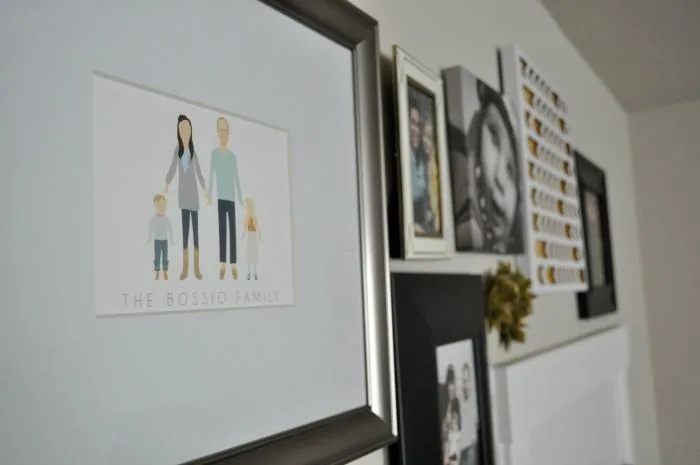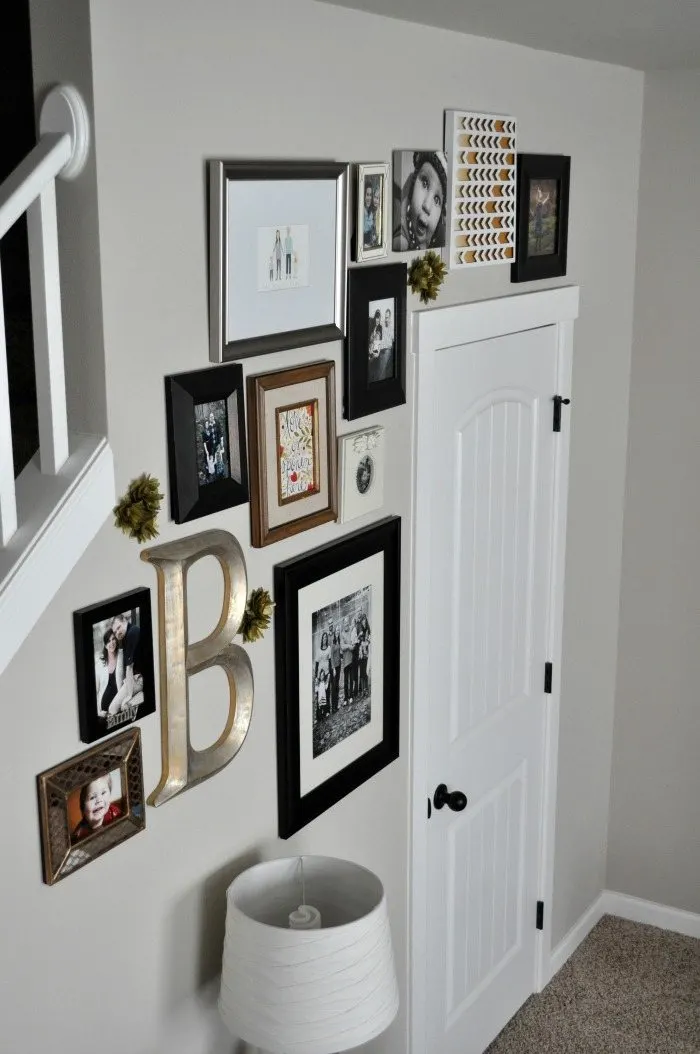 TIPS & TRICKS FOR A COLLAGE WALL
COMMAND STRIPS /// I can't say enough good things about Command Strips – almost every piece I put up is hanging with one of those bad boys.
CUSTOM WORK /// It's ok to splurge on one or two pieces to make your collage wall pop! I love our custom family portrait from My Little Buffalo.
MATCHING FRAMES /// You can go one of two ways here, you can either purchase all the same frames or you can go for a more coordinating, but not exact match look. I opted for black to contrast our wall with pops of gold and silver.
FINDING FRAMES /// Hunting for frames is both a blessing and a curse – I love Target, TJ Maxx, Goodwill, Michaels and JoAnns. Watch for clearance sales (frames seem to go on sale all the time) and always use your 40% off coupon at Michaels and JoAnns!
DIMENSION & TEXTURE /// As you can see, I opted for a variety of sizes and texture between frames, canvas and wall art. I think it makes the wall come alive.
WHERE TO START /// I placed the "B" and the lowest, large family photo first and grew the collage from there. This is the beauty of Command Strips as I was able to barely stick them, step back, assess and then press the strips to make them fully stick. I liked having a little bit of wiggle room with placement versus the commitment of a hammer and nail.
CHEAP ART /// One of the pieces I framed was a 99 cent card from Trader Joe's – I loved it and it fit perfectly in a 5×7 frame. So watch out for cheap treasures that make you smile — they're a perfect addition to a collage wall.
PRINTS & CANVASES /// Opt for timeless photos on a canvas and ones that you want to change more often as prints. I've loved my canvases from Easy Canvas Prints. Sign up for their emails and you'll get good promo coupons around holidays.
Do you have a collage wall in your home? What tips & tricks would you add?