My children have always loved books … turning pages, laughing at silly animals, identifying shapes. Reading has always been a relaxing time for us. A time to snuggle up with a warm blanket – one child on my lap and one tight against my side. Books will always be tied tightly to my memories of my children's young years. And those are memories I will cherish and cherish deeply.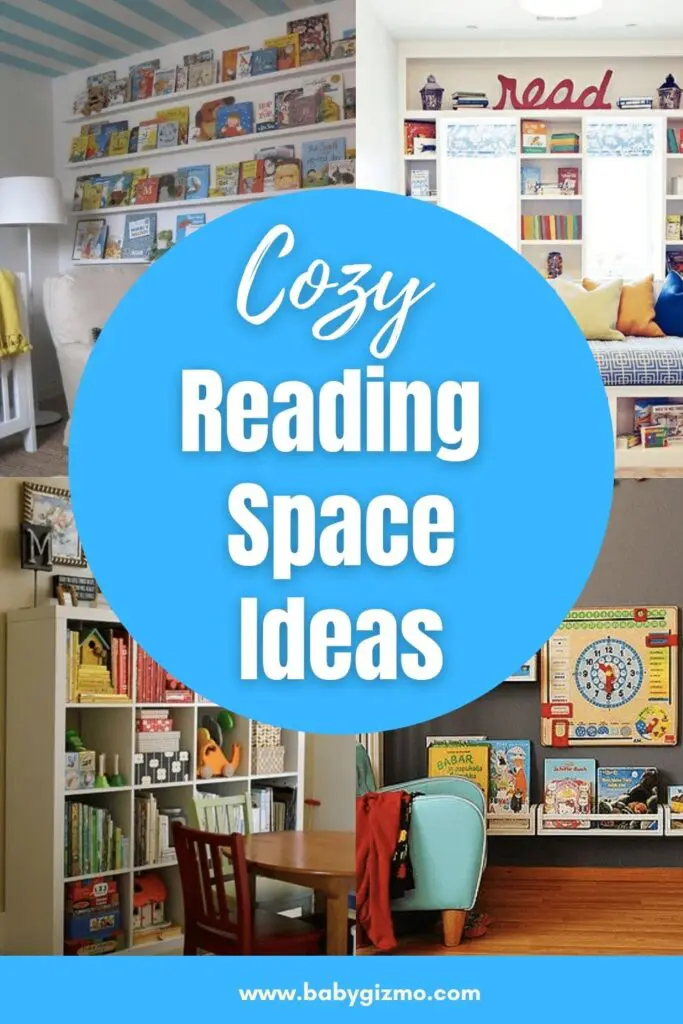 Ah, books. Such a simple thing that brings us together
Earlier this year we moved into a new house and ever since I've been dreaming of a cozy reading space. I want something colorful, soft, organized and most of all, I want it to fall within my budget. Here I come IKEA! Here are some completed rooms which are acting as my cozy reading space inspiration. Perhaps they'll inspire you too!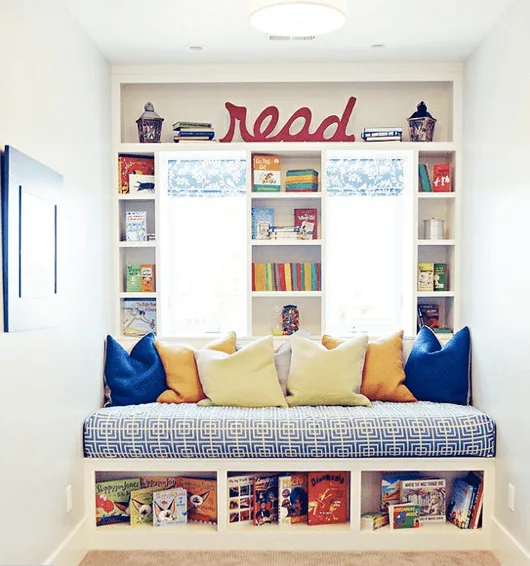 Colorful, bright, and super cozy, this space screams (or whispers) "Come here and read with me." Built in shelves allow room for lots books.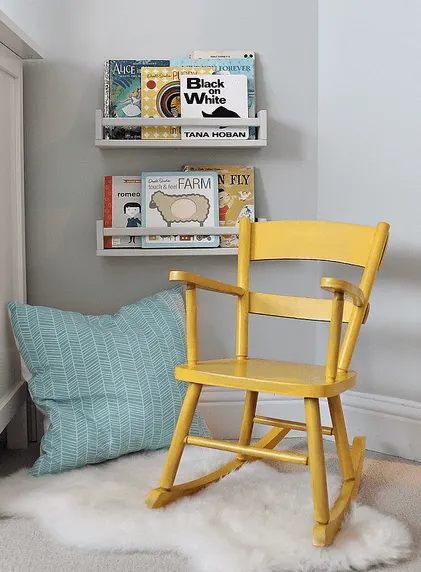 Simple, but effective, all you need is a soft rug and a stand aloe chair or lounger. You could also try a simple bean bag chair for an inexpensive and comfortable spot. Not too many books on display, keeping it mess free.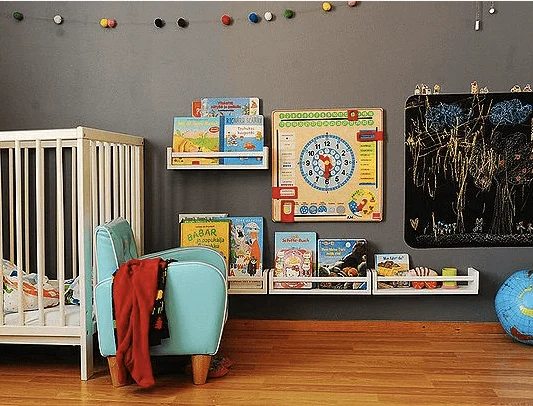 A great way to keep your children reading is to have all the books at their level. These simple shelves lined up next to one another are within a toddler's reach.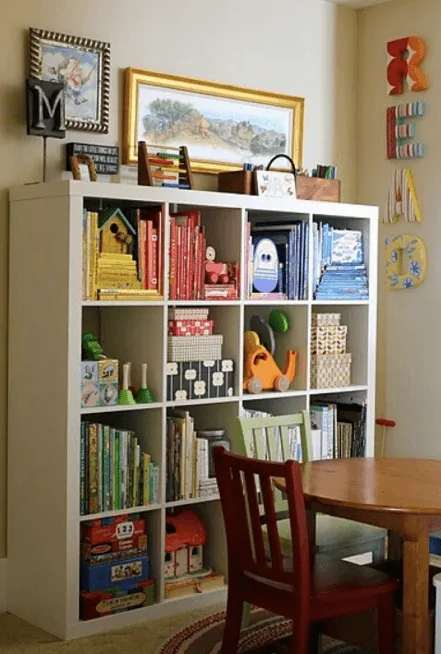 What better way to make finding/tidying up easier than to have books grouped by color? I also love the READ lettering on the wall!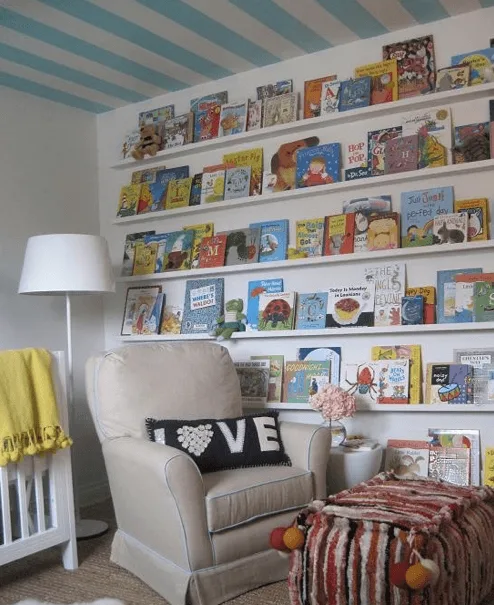 Cuddle up in the chair and grab your favorite book from the huge array before your eyes. Mommy or Daddy will need to reach those top shelves!
Do you have a reading corner in your home? What are some of your favorite organization or decorative elements?