My daughter has the most amazing curls that I love, love, love looking at and playing with. I can always tell when she's nervous because she starts wrapping one of her back curls around her index finger. 🙂 It's pretty cute.
As I don't have the blessing of such curls, I've been learning a lot about what works, and what doesn't. One product I love for detangling after washing her hair is the Tangle Teezer which I reviewed here last year.
In the mornings, when her hair is completely crazy and all over the place, I have a routine that works perfectly, without the need for brushing. I take a spray bottle and spray her hair lightly with water, then I add a little Curly Q Milkshake to my hands and just use it to scrunch up the curls to get them bouncy and gorgeous. That's it. It's quick and easy for all of us!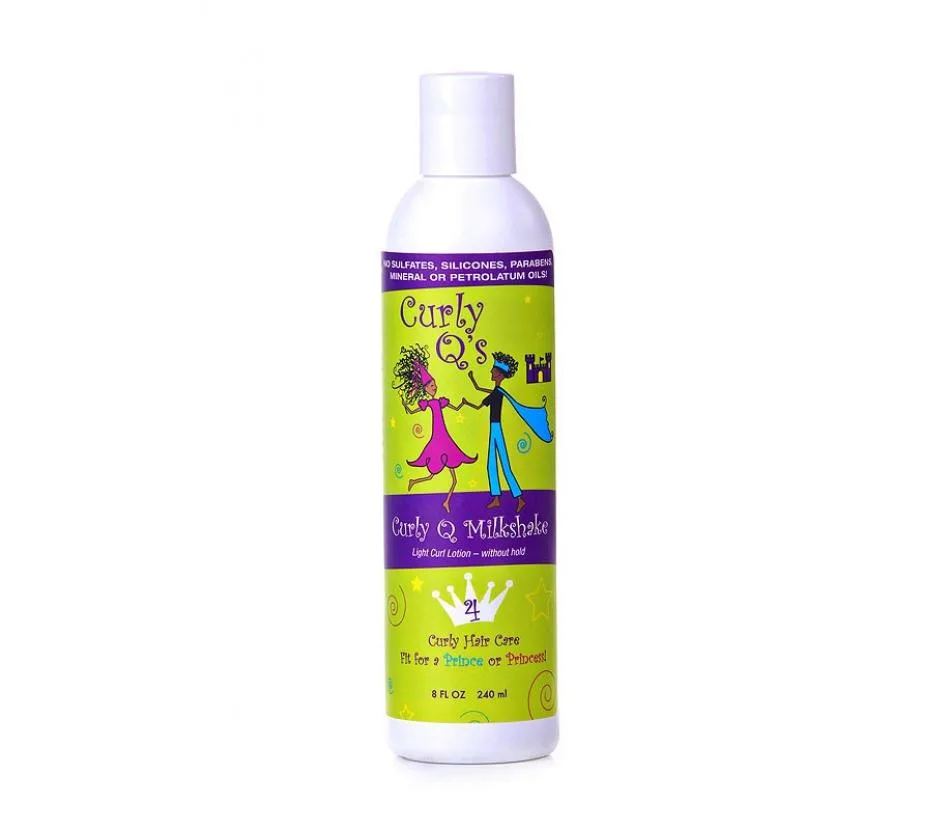 It's an 8 oz bottle that lasts a long time, as you really only need to apply a little. It contains no sulfates, silicones, parabens, or mineral/petrolatum oils (they put some crazy stuff in hair products these days!) Retailing at $19.95, this is a light styling product that brings curls to life!