Who doesn't love a good "We're Expecting!" announcement? They can be hysterical, heart warming, or just plain cute, but they all have one thing in common: making everyone so emotional! Whether it's your first or your fifth baby, we've rounded up some cute pregnancy announcements that would be fun to duplicate!
All you need for this is some chalk, a wall, and good handwriting skills.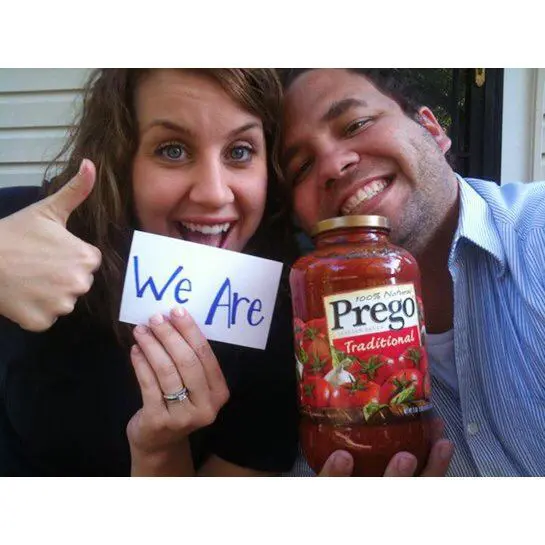 Grab a bottle of Prego sauce and take a selfie!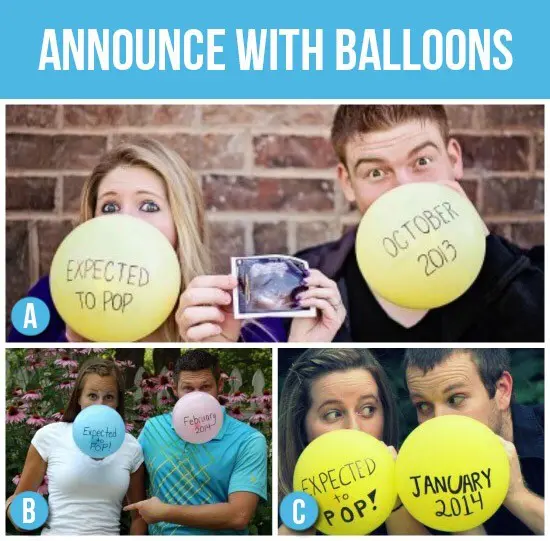 Here are three cute ways to tell you're expecting with balloons for fun pregnancy announcements! Choose whatever color you want and write something clever on them!
Ain't that the truth! So much laundry comes along with a newborn! I love this clever and cute announcement!
Are you a mommy of some adorable fur babies? Get them in on the action of announcing!
All you need is your partner and the "Bump Ahead" sign for this one.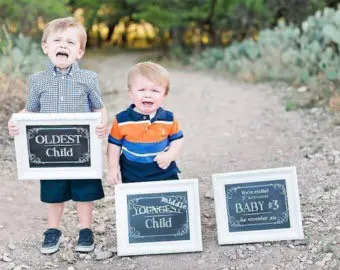 Already have other littles? Get them to tell family and friends you're expecting another addition! Whether your kids are smiling or crying, it's bound to be a cute (and maybe hilarious) announcement.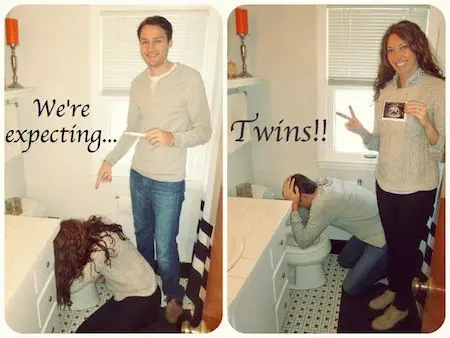 You have to laugh at this twins announcement!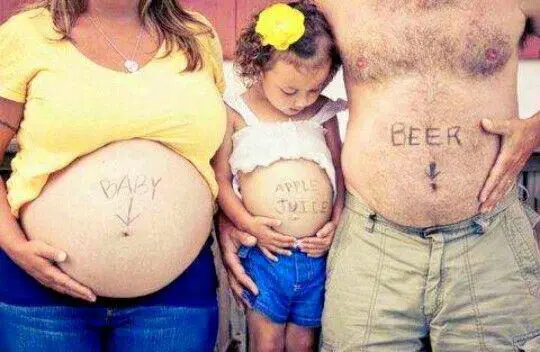 This is hands down my favorite. So clever and hilarious and probably true?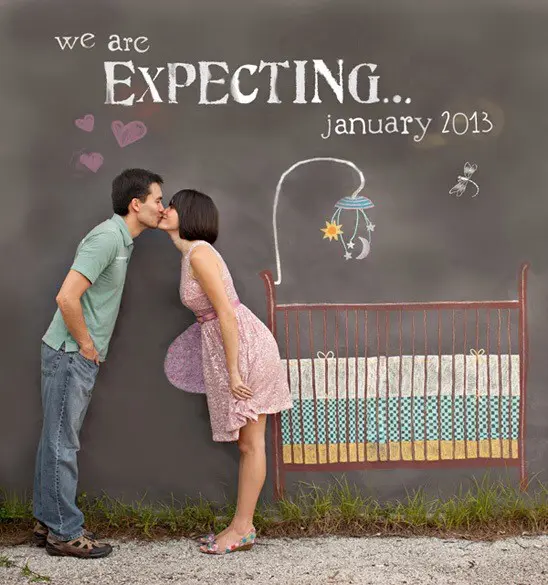 This sure is a creative use of chalk for pregnancy announcements! Unless you've got some serious artistic talent, you might have to hire someone to help you with this, or just make it a little less intricate.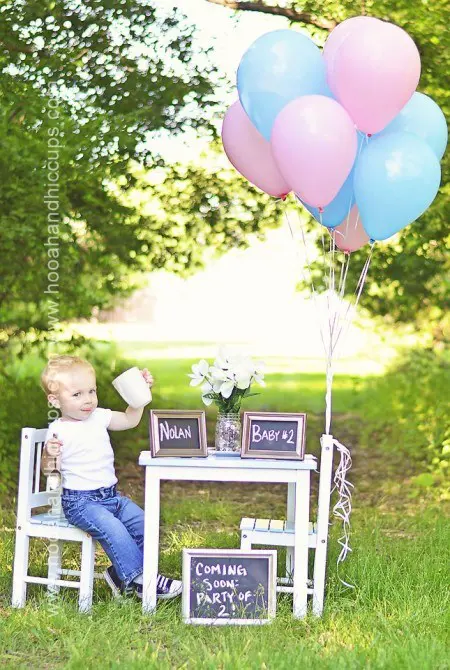 This older sister announcement is so sweet!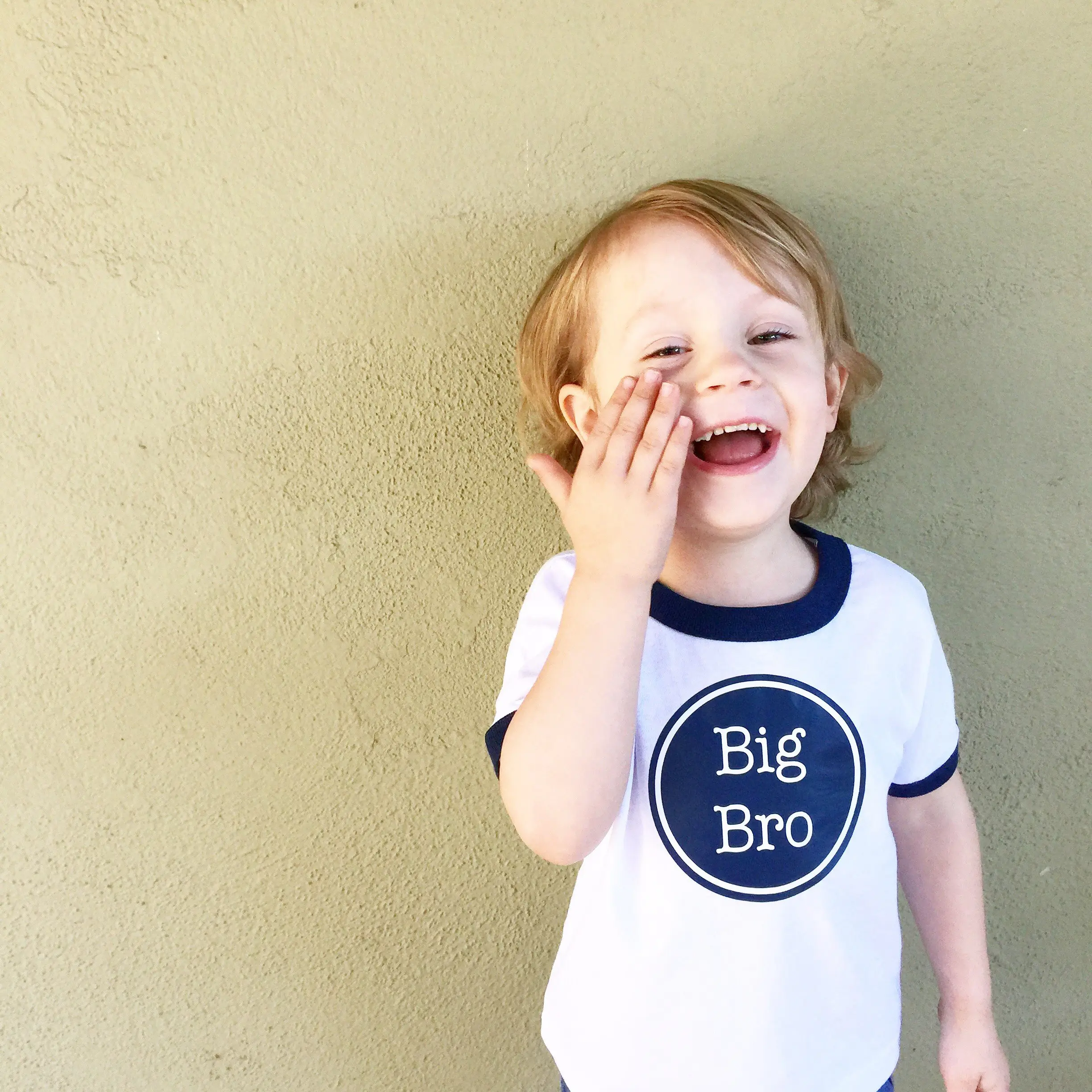 Easy peasy. Here's my boy rocking his big bro shirt. If you want something easy that will get the job done, make a cute tee for your child to wear to tell family your big news! My son loved being the one to tell everyone! It was very special for him!
Need some ideas on some creative baby announcements? Check out our Baby Gizmo Pinterest Board.
Did you have a favorite of the pregnancy announcements? Let us know in the comments below.