I recently returned from a trip to Disney World, where I had to navigate the parks with a chronic illness that can make walking long distances and standing for long periods of time extremely painful. Poor choice for a family vacation, am I right? But like everything else at Disney, they have a magical solution for that. Behold the Disney Disability Access Service (DAS) Card.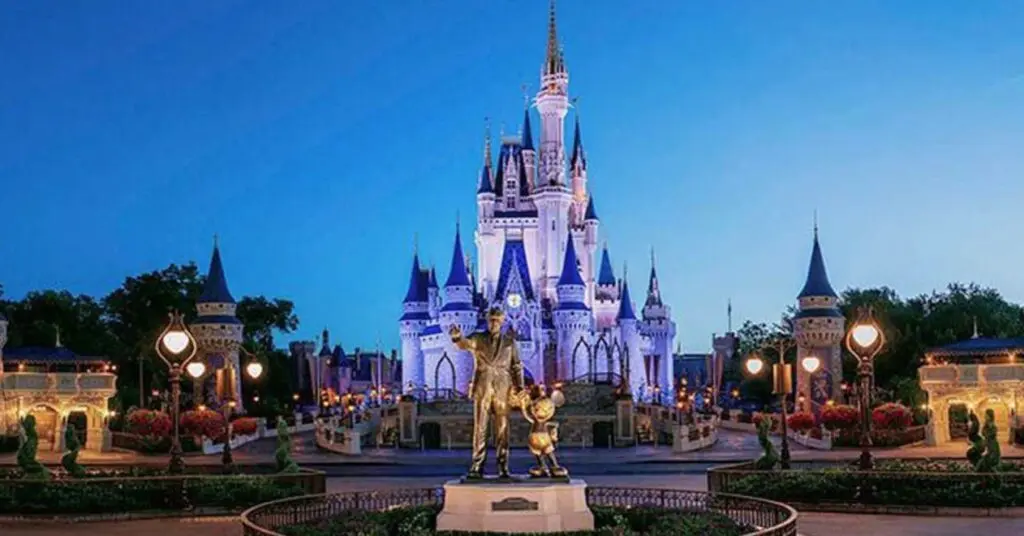 Some regular visitors to the park may remember the Guest Assistance Card program. That program was modified into what is now DAS, due to widespread abuse.
The Disability Access Service is designed for people who are unable to wait in Disney's standard lines due to a disability—including non-apparent conditions like mine. If you're using a wheelchair or electronic mobility vehicle to get around, you don't need go through the DAS process; depending on the attraction you'll either wait in line or go through a check-in process like the DAS process I'll describe below in a moment.
To take advantage of the Disability Access Service, you have to go to Guest Relations at the front of the park you are visiting. You will talk to a Guest Relations Cast Member to request a DAS Card. You'll chat with the Cast Member to see if DAS is the right solution for you. You do not need provide proof of your disability; Disney takes guests at their word and there are legal reasons they can't ask for proof.
If DAS is right for you, your photo (or the photo of the guardian of a minor, if desired) will be taken and your party must be present so that their tickets/Magic Bands/etc. can be connected to the DAS Card issued to the person who requested it. (For what it's worth, I didn't get an actual card. The DAS was just connected to my Magic Band.) DAS works at all parks at your resort and is good for up to 14 days, based on the number of days for which you purchased park tickets.
What does DAS do exactly? Well, if you are using the Disability Access Service at Disney World, you or a member of your party will approach the FastPass+ kiosk Cast Member and let them know you have DAS. They will scan your ticket/Magic Band and, based on the wait time of the non-FastPass+ line, give you a return time.
When you return, you will badge into the FastPass+ line (the DAS Cardholder must be present), where your wait is usually around 15 minutes or so. Don't worry if you miss your time; you can return any time after your scheduled return time. You just won't be issued a new DAS return time at any other attraction until you use or cancel your existing DAS return time. At Disneyland, guests get return times at Guest Relations kiosks throughout the park.
So, what do you do during your wait time? Well, when we were in Star Wars: Galaxy's Edge, we wandered around the market and shopped. When we were waiting for the Seven Dwarfs Mine Train, we wandered a bit and sat a bit, watched some fireworks, and took the time to stop at the restrooms. You can also grab a quick bite to eat.
The Cast Member who helped us did say that we could use a FastPass+ or ride another ride while were waiting, but honestly, there's really not time if you want to return to the ride at your scheduled time. And who wouldn't since you've been waiting so (im)patiently to ride this exciting ride (Hello, Millennium Falcon: Smugglers Run!)?! Really, though, that also felt a bit like gaming the system to me. I didn't sign up for DAS to squeeze in as many rides as I could; I did it because if I had to stand in line for 80 minutes to ride a ride, I wasn't going to be able to ride it.
It was tough to swallow my pride and talk to a Cast Member about the Disability Access Service (just like it kills me when I have to use my disability parking placard), but the couple of times I had to use it made all the difference in my ability to enjoy the parks.
The Cast Member I worked with when obtaining my DAS card was gracious and empathetic, the process was quick, and I had no issues using the DAS card at the parks during my visit. I'm grateful to Disney for offering this service! Be sure to check out the DAS link at the start of this post, as well as this FAQ link, which includes even more details plus information about other accommodations. Have you used the Disability Access Service at Disney Parks? What did you think?