Are you hanging out in or around Washington DC this summer? I'm sure you know all about our free museums (thank you, Smithsonian), but there's so much more to see and do than just our admittedly awesome attractions on the Mall. Check out this list of free and cheap ideas for some local summer fun!
Kennedy Center's Millennium Stage
Would you believe me if I told you that you could see a free show at the Kennedy Center? Every day? Well, at Kennedy Center's Millennium Stage, you can. There's an incredible variety of entertainment ranging from National Symphony Orchestra performances, to comedy shows, to theater performances, to dance ranging from local to international companies, and more!
My daughter's first performance was the Washington National Opera's Domingo-Cafritz Young Artist Program performing selections from Rossini's La Cenerentola (Cinderella)—all in Italian. Just last week we saw a local Irish dance school perform. Shows are at 6:00 PM, and you don't need tickets; exceptions will be noted. Check out the upcoming schedule online, as well as videos of past performances.
Smithsonian's Fold Life Festival
Have you ever been to Smithsonian's Folk Life Festival? This year they're taking a look at the culture of Basque—and listening to the sounds of California. The Festival takes place on the National Mall from June 29 – July 4 and from July 7 – July 10. The schedule of events is available online, along with tips for visiting.
Just outside of D.C. (and Metro-accessible) is Tyson's Corner Center. Every Friday through July 29, they're hosting a free concert on The Plaza as part of the Summerfest Concert Series presented by 94.7 Fresh FM. This is one of my family's favorite summer activities!
There's a shallow fountain that the kids can play in, plus a play structure (it's a bit further away from the stage, but still plenty close enough to enjoy the performance). Grab a blanket and plop down on the lawn or try to snag some comfy seating at the fire pits. Pack a picnic or choose from the mall's many food options. You can also take in the show from outdoor seating at the restaurants fronting The Plaza.
Want a meet and greet opportunity? Follow the mall on social media for chances to win, or you can purchase tickets! Take at the look at the schedule and mark your calendar so you don't miss your favorite shows!
Outdoor Movies
We love us some outdoor movies here in the DMV (Washington DC/Maryland/Virginia)! You can find a complete listing of outdoor film locations at DC Outdoor Film's website, but here are some great places to enjoy a film the great outdoors:
Mosaic District Films in the Park in Northern Virginia on Friday nights: Pack a picnic or grab some food at one of their famous restaurants; also there's a splash pad, so dress the kids accordingly.
NoMa Summer Screen in D.C. on Wednesday nights, with monthly family-friendly movies on Tuesdays: There are food trucks, but you're welcome to bring your own food and beverage, too.
National Harbor's Date Night Movies on Thursdays and Movies on the Potomac on Sundays: Shopping, dining, and movie-viewing all on the Potomac River! Let the kids enjoy climbing on The Awakening.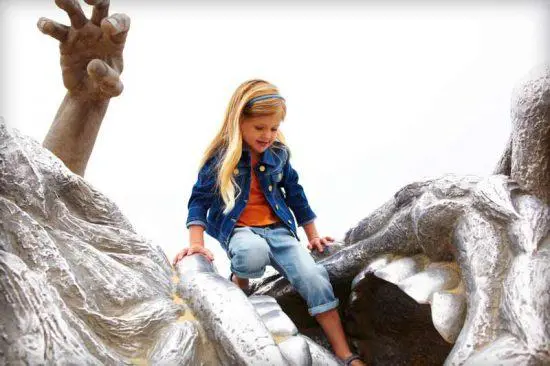 Local Public Libraries
The local public libraries have so much to offer in the summer for a variety of ages! Check out maker events, science events, musical performances, puppet shows, story times (including bi-lingual times), games, arts and craft, and more. What's better is that you don't necessarily have to be a resident to take advantage of the programs. There are too many public library systems to list here, so to the Google, my friends!
The Puppet Co. Puppet Theater
One of my daughter's favorite cheap things to do in the area is a bit off the beaten path over in Glen Echo, MD: the Puppet Co. puppet theater. With shows for older kids (pre-K and up), shorter shows for kids ages 2-4, and tickets just $12 and $6 respectively, this is a great deal. Plus the theater is located at Glen Echo Park which has a picnic area, playground, carousel ($1.25), and aquarium ($6). Make a day of it!
Concert Series
We also have amazing free concert series here! There are way too many to name, so I'll lift up some favorites. National Harbor hosts a weekly Military Concert Series. Virginia's Fairfax County Park Authority hosts the Summer Entertainment Series at venues all over the county; offerings range from cultural heritage nights, to kid-friendly performances, to blues, to military bands.
The Yards Park in Washington DC offers the family-friendly Friday Night Concert Series. Arlington County in Virginia offers a free concert series at Lubber Run Amphitheater. Or check out the American Roots Music Concert Series at the U.S. Botanic Garden in D.C. And let's not forget Maryland! Prince George's County Department of Parks and Recreation offers Summer Concerts at Fairwood Community Park.
Wolf Trap National Park's Children's Theatre-in-the-Woods
Of course, no list of summer fun would be complete without Wolf Trap National Park's Children's Theatre-in-the-Woods. This outdoor theater tucked into the woods near Wolf Trap's Filene Center in McLean, VA plays host to a variety of children's shows during the summer. Tickets are just $12. And Wolf Trap has introduced a new program called Young at Arts, which provides a free child tickets with each adult ticket for select (non-Theatre-in-the-Woods) performances.
Local Spray Grounds and Splash Pads
The summer heat and humidity can get pretty unbearable in these parts (leave me alone, I come from the North). Beat the heat at local spray grounds and splash pads. My favorites are the free parks in Arlington County, but D.C. has some pretty fabulous (and free) options, too! Fairfax County offers a fully accessible free spray park: Our Special Harbor in Franconia, VA. Prince George's County offers splash parks in their Parks and Recreation Aquatics program.
As you can see, there is a lot to do if you're living in or visiting the Washington DC, and so much of it is free and cheap! Mark your calendars and I'll see you around!
OTHER TRAVEL BUCKET LIST PLACES TO VISIT
Colorado Springs Family-Friendly Activities