I am a born and raised Los Angeles girl. I have always lived right on the boarder of LA and Orange County so I feel like I get the best of both worlds. Because I've lived here my whole life, I like to consider myself somewhat of an expert. That's why today I've gathered a list of 25 fun places to take your kids in Los Angeles! Whether you live here or are just visiting, you will definitely want to read this list to get some new awesome ideas!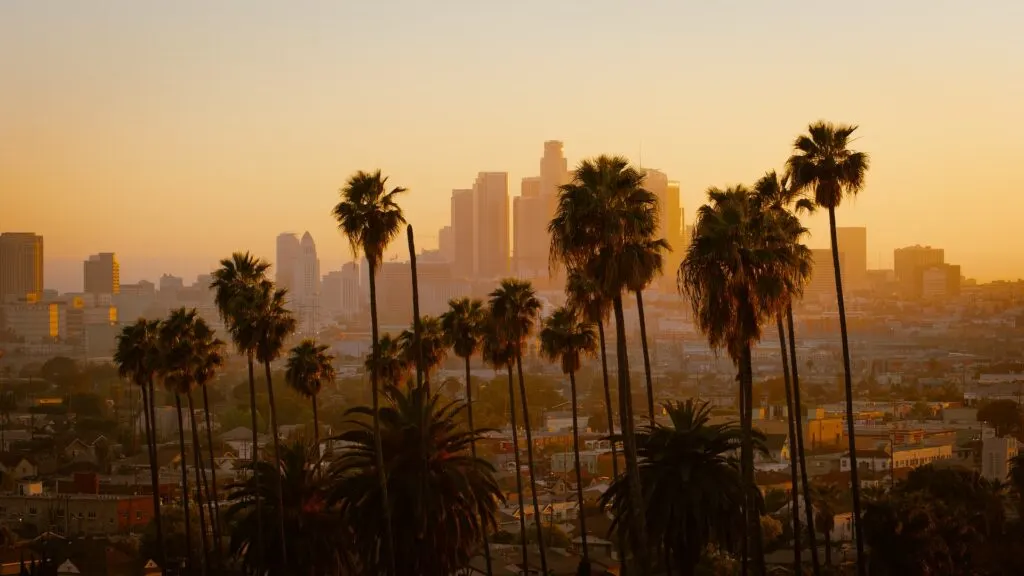 1.Beaches! LA is packed full of amazing beaches. Venice, Manhattan Beach, Long Beach, and a made for kids beach in Long Beach called Mother's Beach. Don't forget the sunscreen.
2. The Los Angeles Natural History Museum. It is huge and perfect for families.
3. Los Angeles Science Museum. This museum is in Exposition Park and it's FREE!
4. The Getty. The Getty even has kids exhibits!
5. Los Angeles Zoo. The LA Zoo is huge and amazing. Make sure to pack your lunch though because the food prices are crazy high.
6. Long Beach Aquarium. My favorite part of the Aquarium is the exhibit where you can buy bird food. The beautiful birds will come sit right on your arms and shoulders!
7. Shoreline Village. Located in Long Beach, this awesome little village is full of unique restaurants, ice cream shops, and bakeries. It's right on the water by all the boats.
8. Pirate Park. My son is playground obsessed and the best playground we've found in all of LA is called the Pirate Park in Bellflower. Complete with a pirate ship, treasure, mermaids, and skull rock, this place is bound to be a hit with your kids.
9. Griffith Observatory. Let your kids run loose and see the stars here.
10. IMAX Movie. IMAX is located in Exposition Park.
11. El Capitan. The El Capitan Theater is owned by Disney and in Downtown Hollywood. It is the most gorgeous and ornate theater around. Make sure to see a flick while you're here.
12. Santa Monica Pier. Go to the beach, walk the pier, and ride the ferris wheel.
13. Olvera Street. Check this place out for authentic Latin culture, food, dancing, and fun.
14. Bob Barker Marionette Theater. A super unique and one of a kind place.
15. Universal Studios. Spend the day at one of the coolest theme parks around and walk City Walk while you're there, too.
16. Huntington Gardens. The grounds here are gorgeous.
17. Queen Mary. Take a tour, grab a bite to eat, or just explore.
18. LA County Fair. The LA County Fair is one of the best around.
19. Beverly Hills Trolly Tour. Site seeing and hunting down celebrities is a must while in LA.
20. Sprinkles Cupcakes and Sprinkles Ice Cream. The best cupcakes and ice cream you will EVER have. I promise.
21. Gromans Chinese Theater. A classic must.
22. Exposition Park. This place has great areas for picnics as well as tons of museums and fun things for kids.
23. Underwood Farms. Go berry picking or ride ponies.
24. Kidspace Children's Museum. A great place to take the kids for a full day of fun.
25. Catch a Lakers Game! Or, if you're not a Lakers fan (HOW COULD YOU!!) Go to a Dodgers or Clippers Game. LA is home to tons of amazing teams.
I hope this list has given you some fun and fresh ideas of things to do the next time your in Los Angeles. What would you add to the list? Leave us a comment and let us know!
OTHER TRAVEL BUCKET LIST PLACES TO VISIT
Colorado Springs Family-Friendly Activities