Am I the only one who tears up when I see gender reveals? I don't even know these people but the excitement and happiness on their face is so emotional and beautiful! Whether you take a clever photo for your Instagram and Facebook followers or plan an elaborate party to tell all of your friends and family members, today I've rounded up some great gender reveal ideas for you!
Gender Reveal Hershey Bars
This idea is super easy and won't break the bank. Simply buy Hershey bars and either color them blue for HE or pink for SHE. Pass these out at your gender reveal party as your way of announcing what you're having! These can also double as the party favor.
Gender reveal cake
This is a classic one that is still great and exciting! Many bakeries will do the work for you if you just let them know what you're having or if you're feeling creative you can make your own! If you don't want to do a typical blue or pink cake, fill your cake with candies instead! Once you've baked your cake, hollow out the center, fill it with colored candies, place the top layer back on, and frost away. When you cut open the cake, blue or pink candies will spill out revealing what you're having!
Bubble gum
This idea is picture perfect and would be great to send to family members or friends who live far away or to post online. One parent gets blue gum and one gets pink. Have your child(ren) smash whatever gum color is incorrect. If this is your first, have mom or dad smash the wrong colored gum.
Gender Reveal Fortune cookie
This would be great for a gender reveal party! Have fortune cookies made that say "It's A Boy" or "It's A Girl" inside. Pass them out and when you give the okay, have everyone break their cookies open to find out!
XX XY
I love this clever idea because it's cute, it's easy, and it involves everyone in the family!
Paint
Make sure you're wearing an old tee for this one! I had a friend do this idea with her children and it made for the cutest announcement I've ever received in the mail!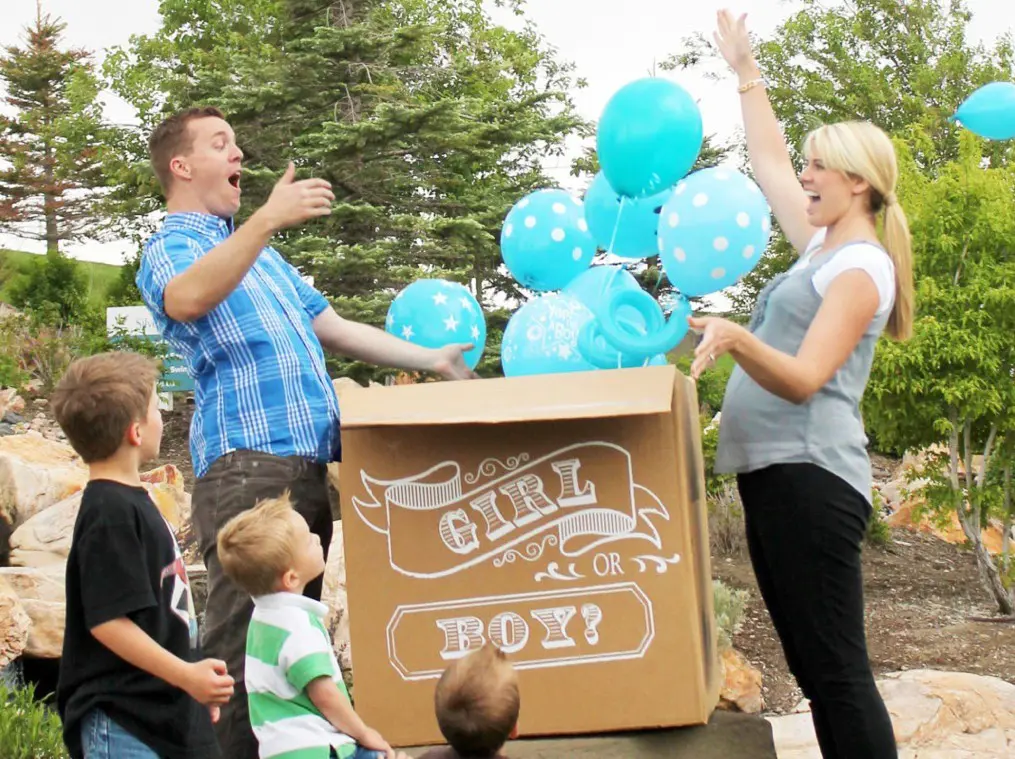 Gender Reveal Balloons
You can't go wrong with balloons! Fill a big cardboard box with blue or pink balloons, tape it all up and write something clever on the outside. Gather friends and family and when it's go time, open up the box to reveal what you're having! This idea is also great if YOU don't know what you're having. If that's the case, have your ultrasound tech write what you're having on a piece of paper and give it to a family member or friend. Have them fill the box so it's a surprise for YOU, too!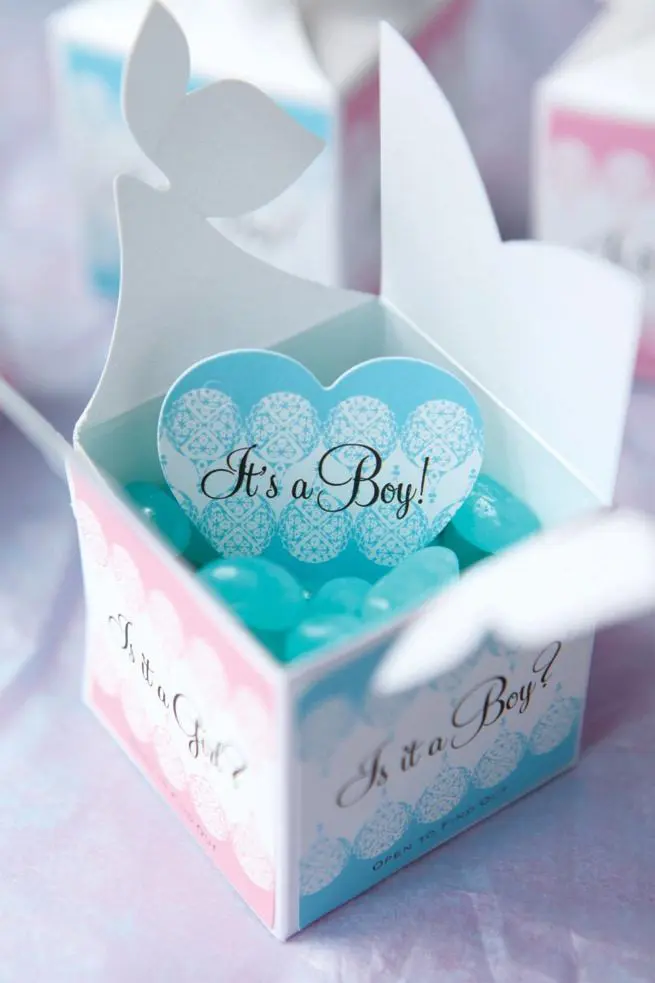 Favors
Make your party favors double as the reveal! Simply fill a box with blue or pink candies of your choice and have guests open them all at the same time!
Did you do anything clever to announce the sex of your baby? If you did something special that we missed on this list, we'd love to hear about it! Leave us a comment and let us know!