Last week my husband and I went on a date and my sister, the kid's totally awesome aunt, played babysitter. They made homemade pizza, watched Frozen 2, and whipped up a super easy, super delicious dessert to enjoy with their popcorn — Funfetti cookies.
Now, my sister isn't really a baker. She can, but it's just not her forte or interest. So, when she does bake she prefers minimal ingredients. It's no wonder she chose Funfetti cookies as her baking project with the kids! These cookies require hardly any measuring and turn out perfectly every time! I mean, they're Funfetti so of course, they're going to be good!
Funfetti cookies are definitely one of our favorites. My 4 year old was thrilled to tell me that he made them *almost* by himself, "Auntie only did the hot oven! I cracked the eggs GOOD!"
Funfetti Cookie Ingredients
1 box Funfetti cake mix
1/3 cup oil
2 eggs
3/4 cup Funfetti frosting
SPRINKLES!
Directions
Preheat the oven to 375 degrees.
In a large mixing bowl combine cake mix, oil, and eggs. Roll dough into balls lightly press into 1/4 inch high discs. Place on a cookie sheet and bake for 7-8 minutes or until golden brown.
Cool on a cooling rack for a few minutes and spread frosting while still warm. Add sprinkles and enjoy!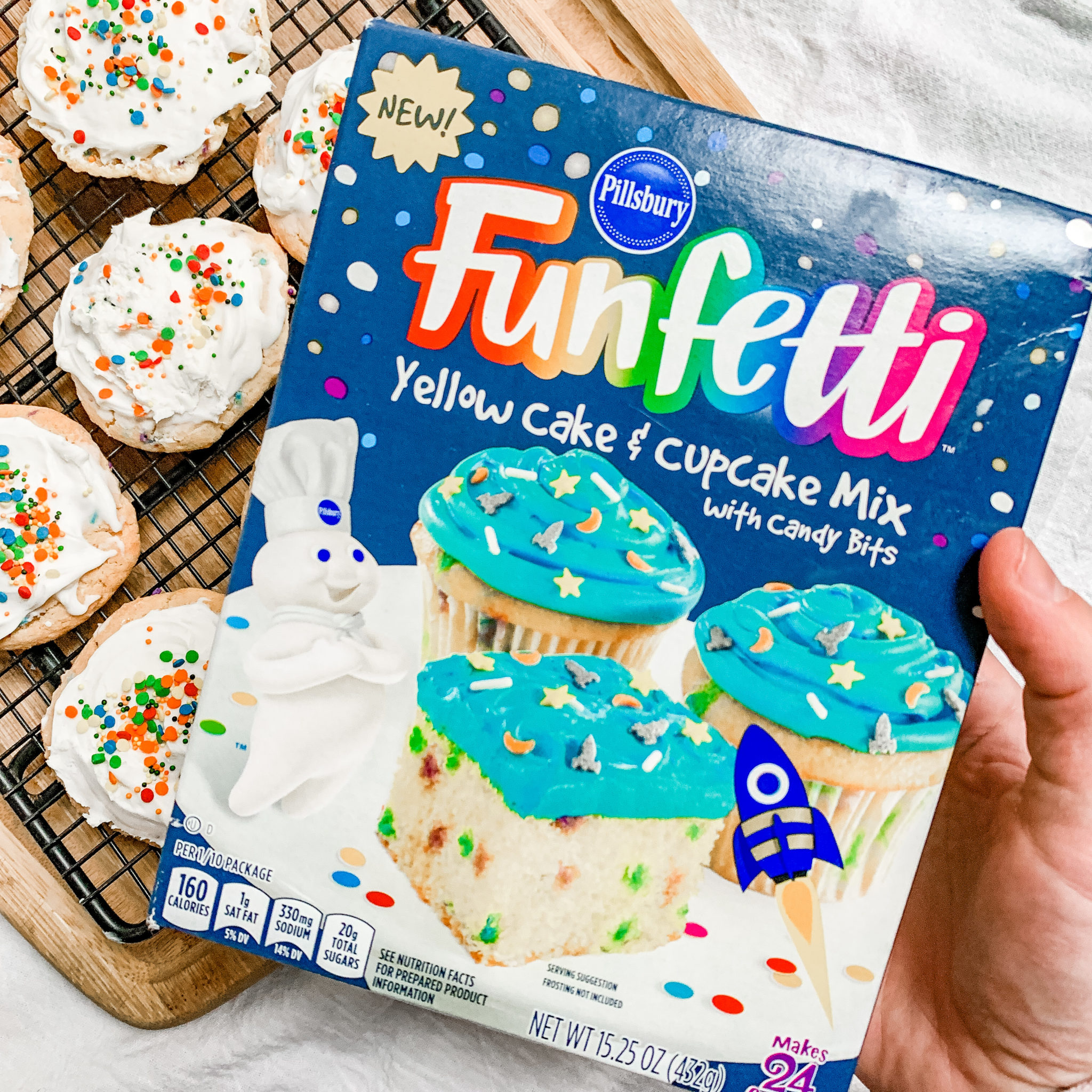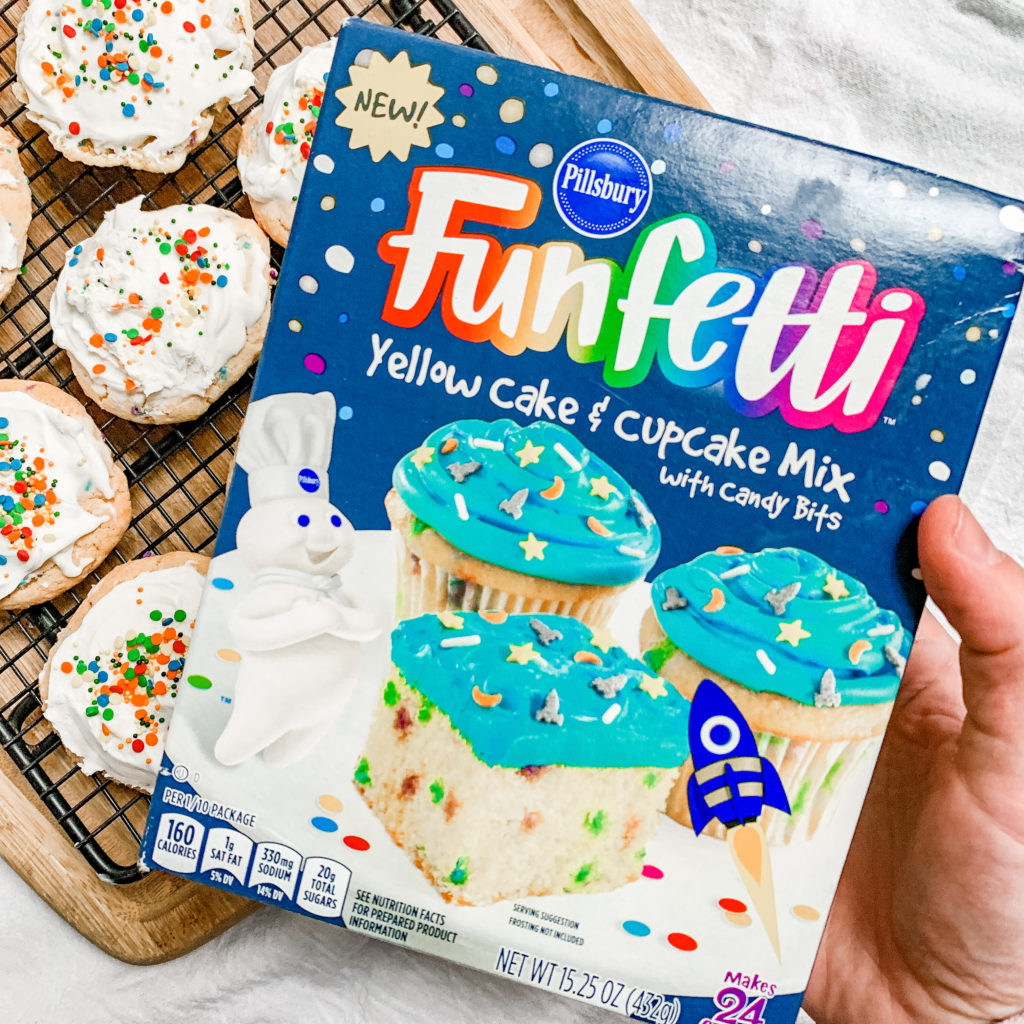 Inspired by this recipe.