Taking a break from the costumes, we are now bringing you some delicious Halloween desserts! Sure, kids want the candy, but what about some fun and festive party desserts? They will love these too!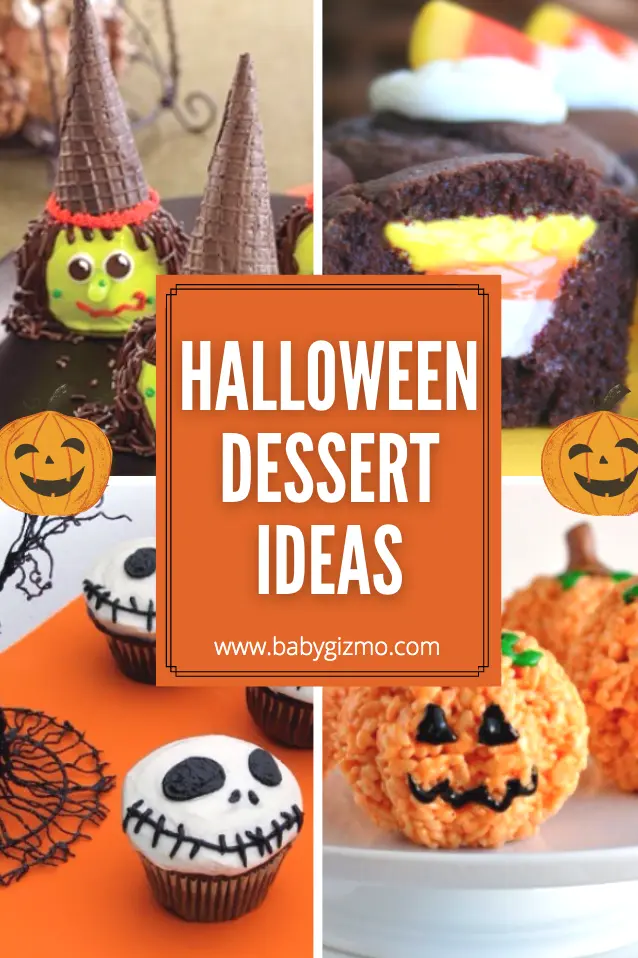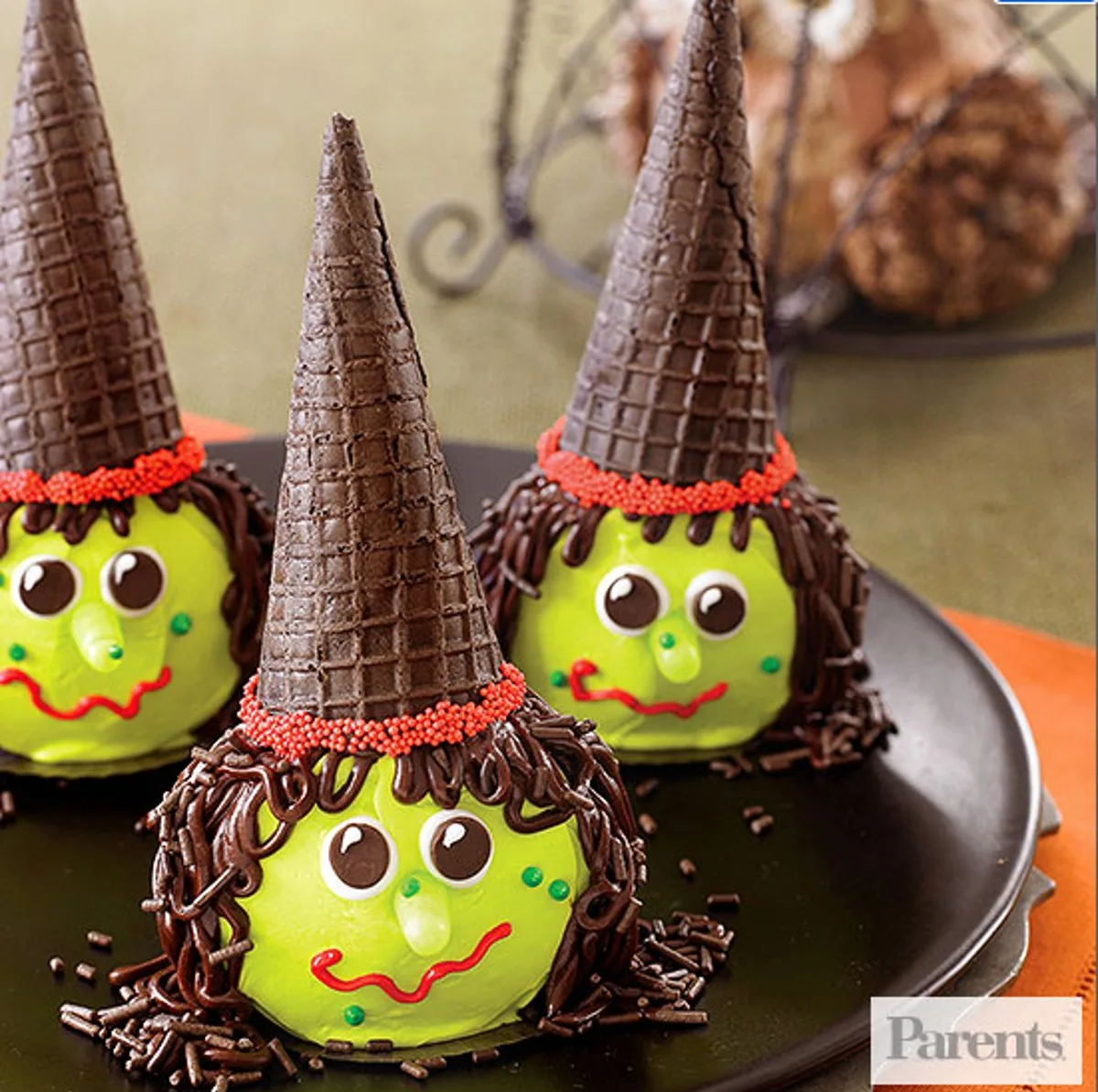 Witch Cupcakes From Parents. Kids will love helping you make these witch cupcakes almost as much as they'll love eating them! And using a cone as a hat? Smart idea!
Witch Cupcakes
Chocolate-flavored ice cream cones make perfect pointy hats, and Mike and Ike Tangy Twister candies make perfect pointy noses. Don't forget add few warts to finish off the look.
Check out this recipe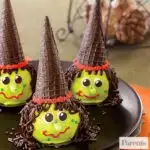 Jack Skellington Cupcakes From Spoonful. Who else has kids who love Nightmare Before Christmas? It is one of my son's favorite holiday movies and I think lots of kids would appreciate these Jack inspired cupcakes this Halloween!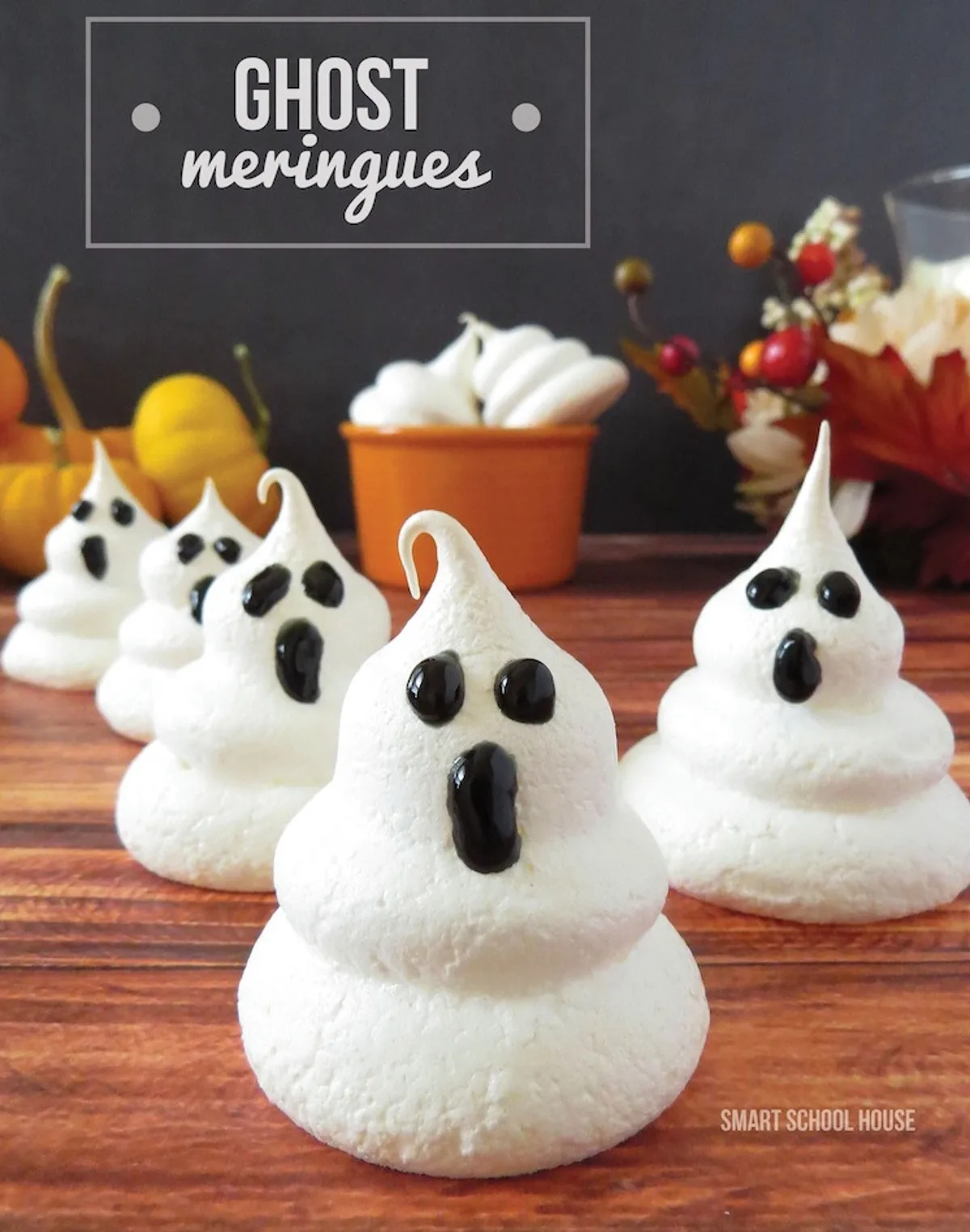 Ghost Meringue Cookies. How cute are these ghost cookies made out of meringue?!
Ghost Meringues Cookies
You only need a few supplies, some of which you most likely already have on hand. These ghost meringues are bound to impress at any Halloween party or celebration.
Check out this recipe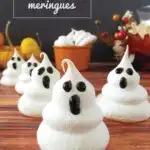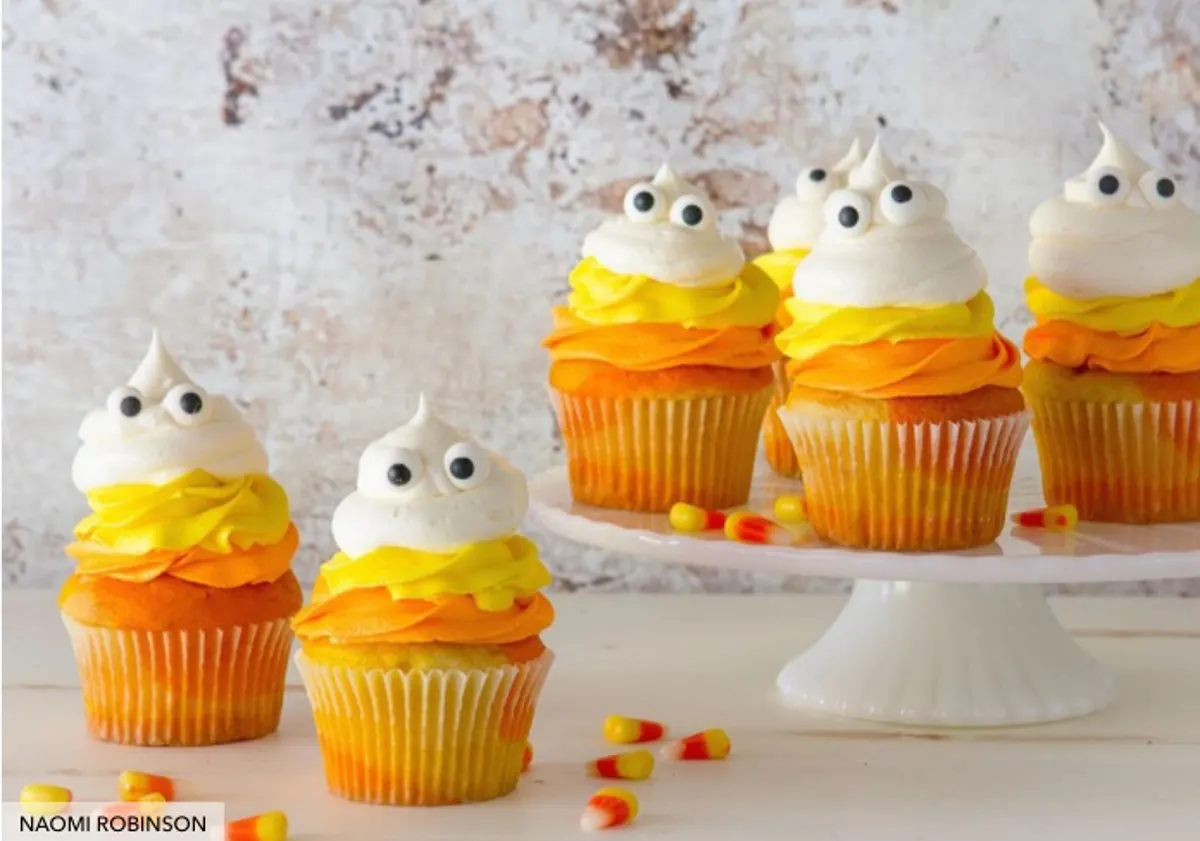 Candy Corn Ghost Cupcakes These candy corn inspired cupcakes with ghosts on top are almost too cute to eat. *Almost*.
Candy Corn Ghost Cupcakes
Mimic the layers of candy corn you love so much with these adorable cupcakes.
Check out this recipe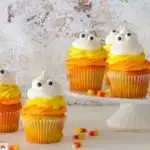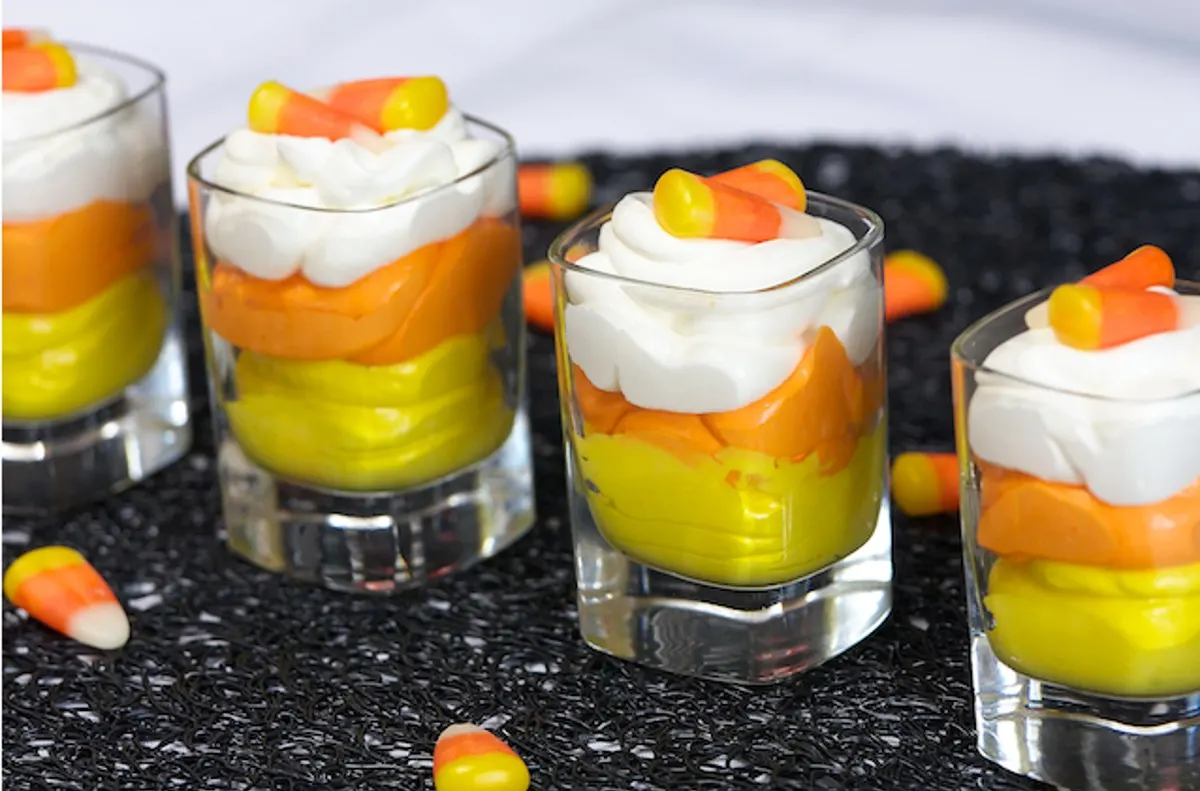 Candy Corn Mousse From Live Love Pasta. These adorable shots of candy corn mousse are kid friendly and only call for a few ingredients.
Candy Corn Mousse
Any dessert that is shaped like candy corn or resembles candy corn is cute in my book! These are incredibly easy to make too!
Check out this recipe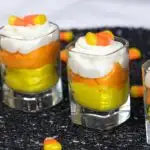 Candy Corn Fudge From Six Sisters Stuff. The only thing better than fudge and candy corn is the combination of both together!
Candy Corn Fudge
This Easy Candy Corn Fudge Recipe only requires 2 simple ingredients and tastes amazing! Perfect for Halloween Parties and for kids!
Check out this recipe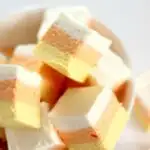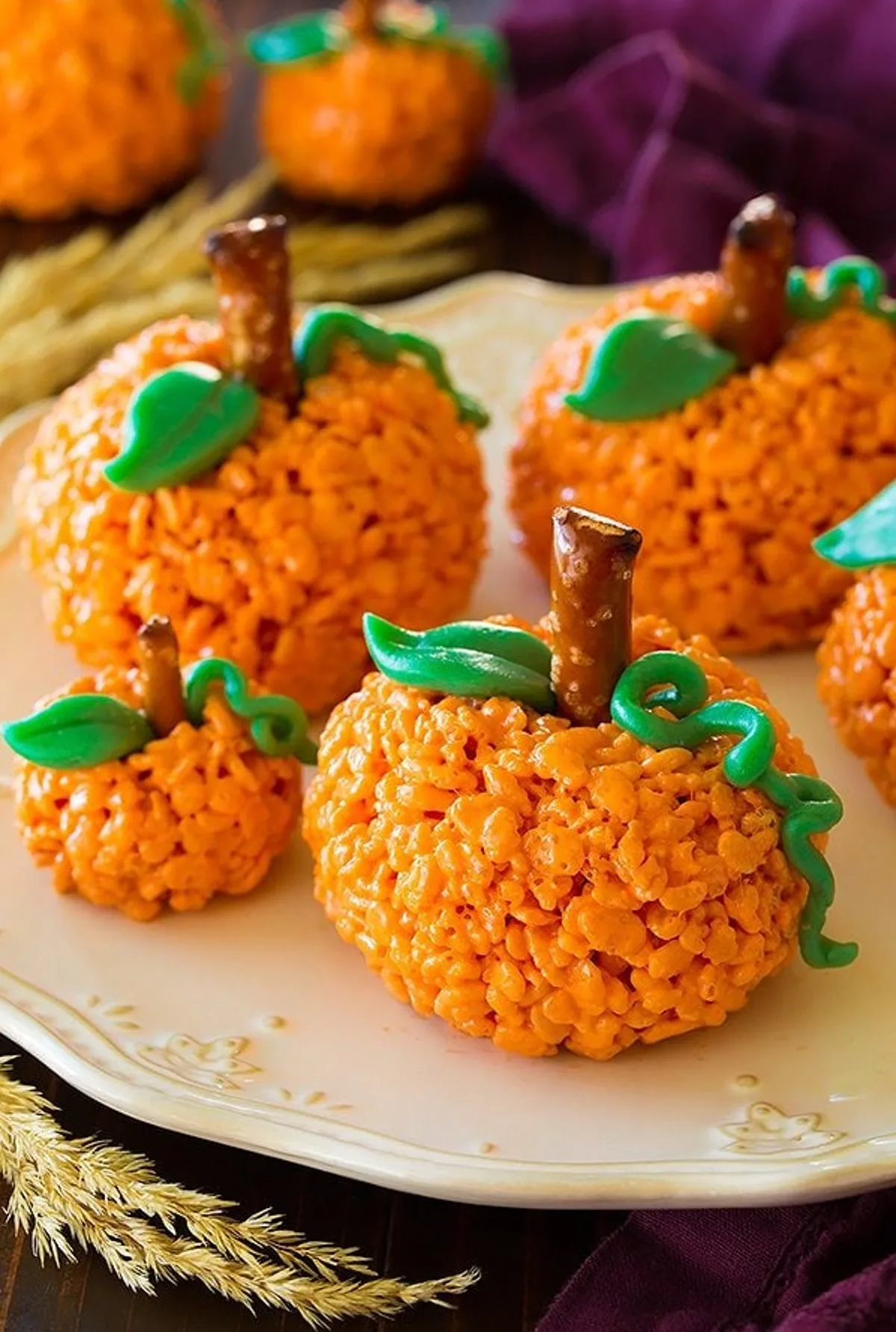 Pumpkin Krispie Treats Rice Krispie treats are easy to make, so all you need to do to make these cute pumpkin treats is add some orange food coloring and a few other details! Make these for kids school parties or just because!
Pumpkin Rice Krispie Treats
Such a fun easy treat the whole family will love, especially the kids! Traditional rice krispies treats are tinted orange, shaped into rounds and topped with a pretzel stick and shaped green candy, such as airheads (or green fondant). Perfect for Halloween and Thanksgiving parties, or a weekend edible craft.
Check out this recipe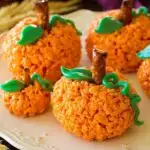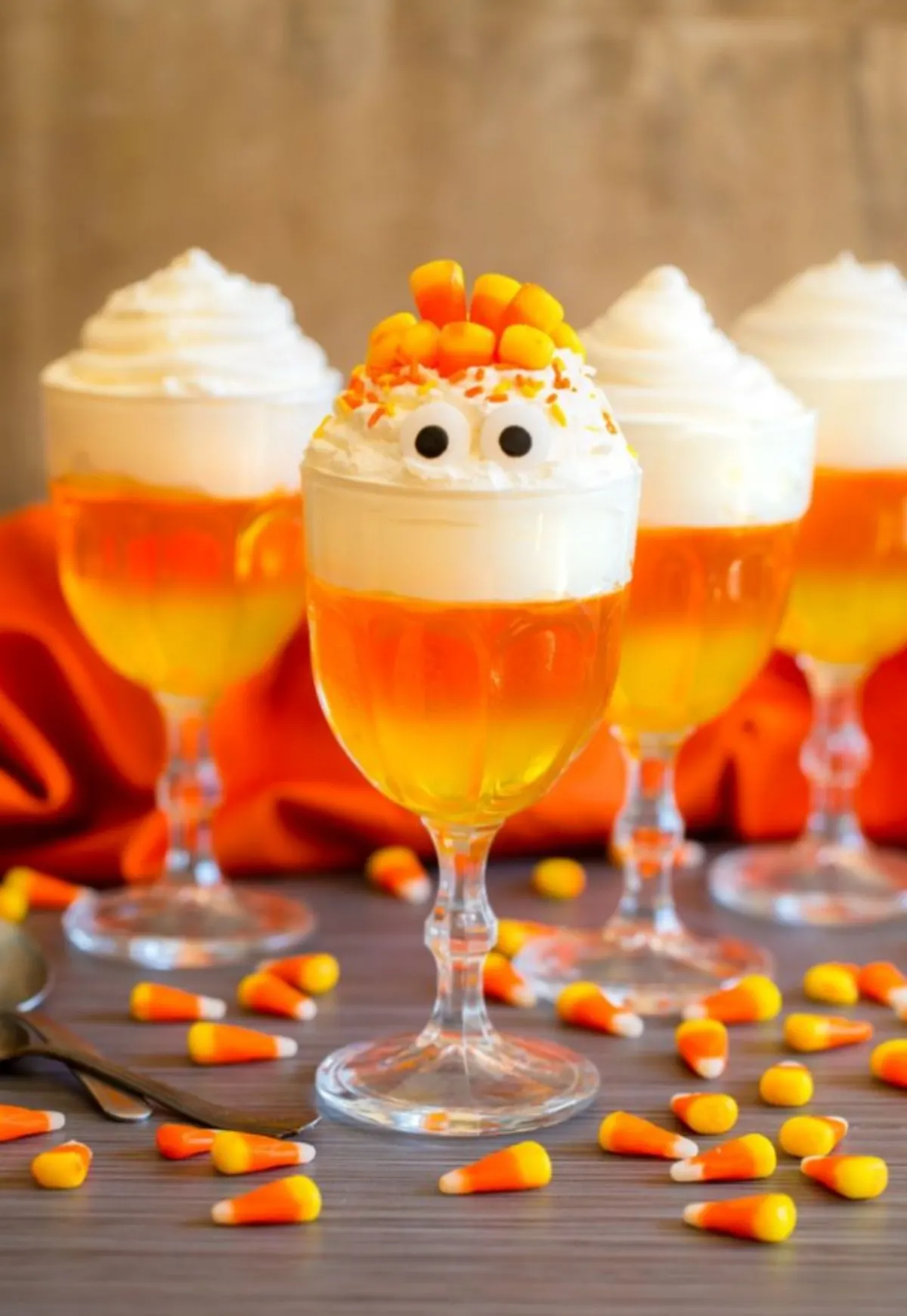 Candy Corn Jello Cups. Layered jello is much easier to make than it seems and this looks just like your favorite Halloween candy!
Candy Corn Jello Cups
Halloween candy corn Jello cups are a fantastic way to celebrate the beautiful, vibrant colors of the season.
Check out this recipe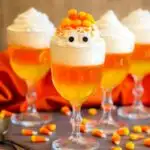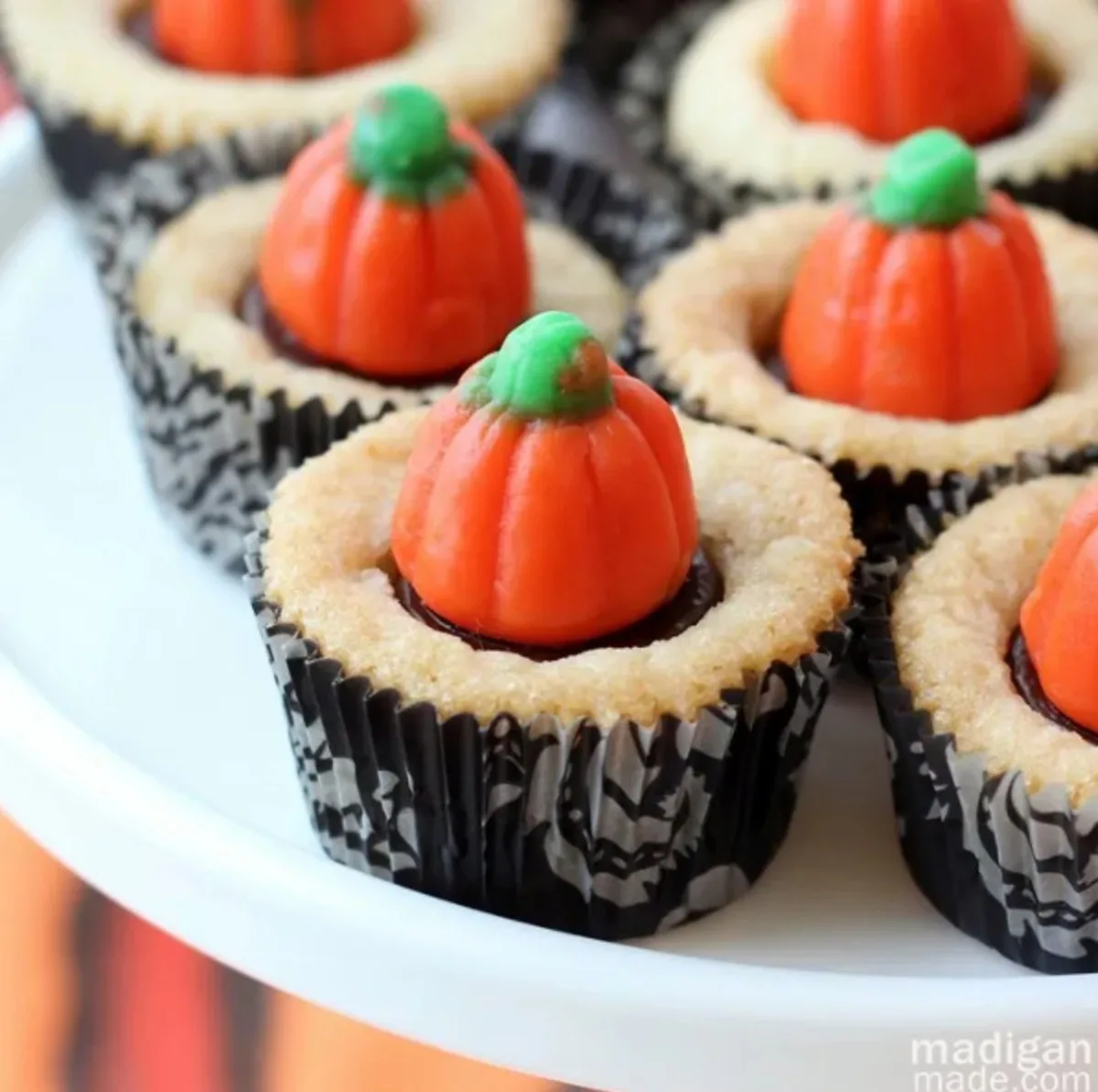 Pumpkin Patch Cookie Cupcakes From Madigan Made. What's better than a cookie mixed with a cupcake? Nothing. This one is even topped with a cute pumpkin candy.
Pumpkin Cookie Cups
These adorable cookie cups are easy to make and will be the highlight of any Halloween or Thanksgiving get together.
Check out this recipe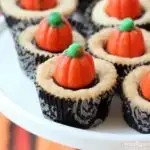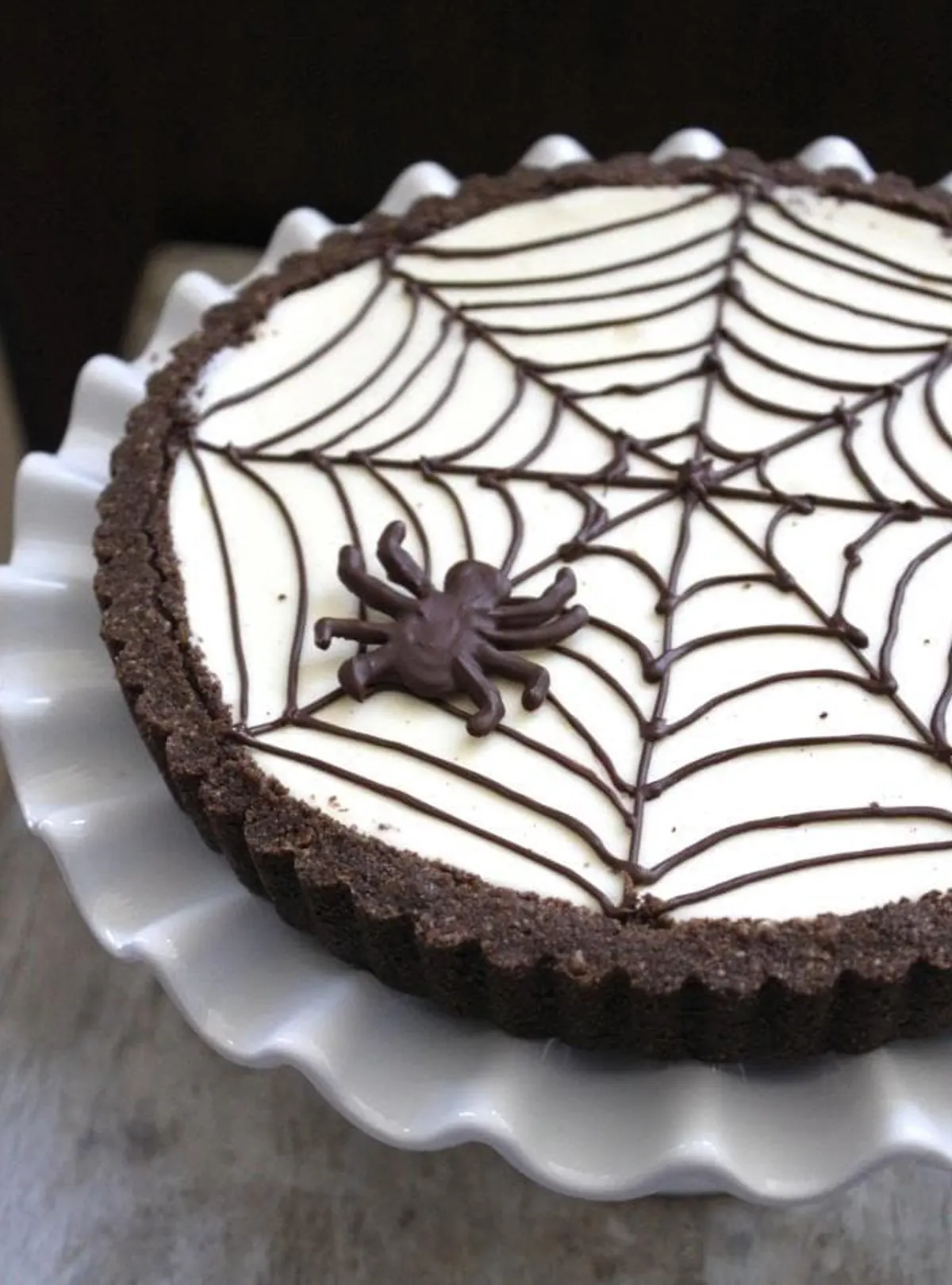 Spider Web Cheesecake Tart Heres a dessert that's both adult and kid friendly. All you need to do is bake your favorite cheesecake and make it holiday appropriate by painting a web on top!
Spider Web Cheesecake Tart
Dress cheesecake up for Halloween! This spider web cheesecake tart is drizzled with melted chocolate and garnish with a chocolate spider.
Check out this recipe