I'm just going to say it, I'm not the craftiest person! Sure, if it is "crafty baking" I'm all in but if it is regular old crafts, I'm not that great. You know, the crafts when you create something with crap around your house? Yeah, those are just not the Martha Stewart traits that I have. So, when I heard you could make your own playdough (Playdoh is the brand name of the store bought stuff!), I didn't believe it. Playdoh comes in those little yellow canisters at the store and is made of magic potions or something like that, right?!? You just can't "make your own" like you make a smoothie on your own.
Yep, that is what I thought. See what I meant about "non-crafty"?
When I was thumbing through the recipe book of all the cool things I could make with my new Vitamix blender, the second to last recipe was for Playdough. (I'm going to do a video to show you how cool this blender is- but for now, let's just talk about playdough!) Okay, now my world had just been turned upside down because not only can you make it yourself but you can do it with a blender in like 5 minutes with ingredients you probably already have in the house.
Shut. The. Front. Door.
It's an official "Snow Day" today in Chicago as we are getting pummeled by 9-12″ of snow, and as my kids are literally climbing the walls, I thought today is the day. Today I will make playdough! (This is where my husband comes in the kitchen and laughs, "Yeah, right! Good luck with the playdough, honey.")
With that comment alone – Game. On.
I whipped up some playdough in no time and was even able to let my kids pick the colors that they wanted (from our stock of food coloring, that is!). It's super easy and it is a craft in itself. That's right it is a craft to make the actual product that kids play with at "craft time". Woot! Woot! Two crafts in one!!
NOTE: While I used the Vitamix to make it super easy, you can use the same ingredients and a little muscle to mix it by hand!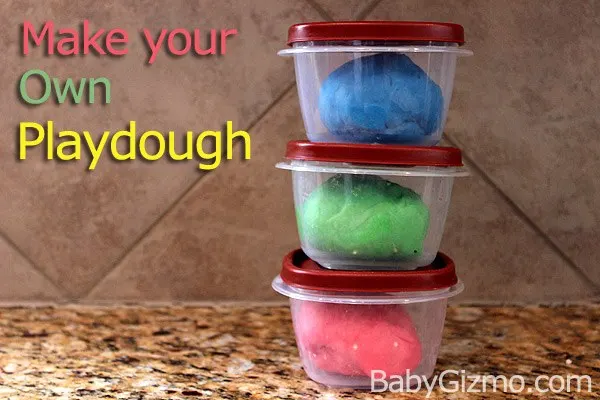 Ingredients:
2 cups water
2 TBSP vegetable oil
2 cups all-purpose flour
2 tsp cream of tartar
1/2 cup salt
food coloring
Preparation (with a Vitamix):
1. Place all ingredients into the Vitamix container in the order listed and secure lid.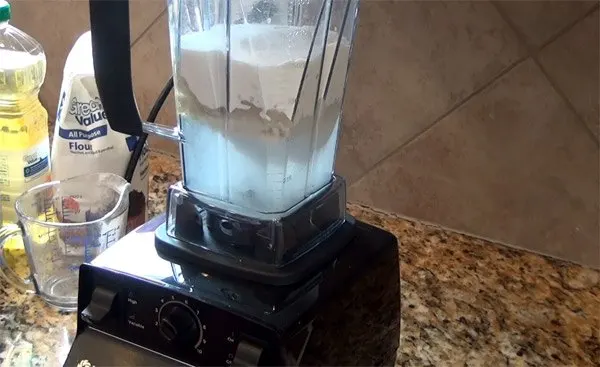 2. Select Variable 1. Turn machine on and quickly increase to Variable 10, then High.
3. Blend for 5 minutes.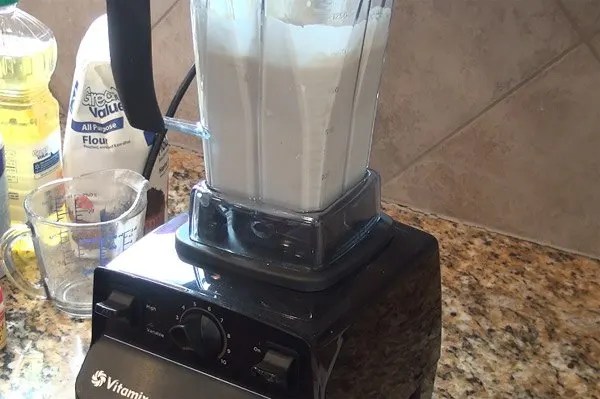 4. Scoop out of the blender immediately because it will thicken very quickly making it harder to clean up.
5. Divide the playdough into 3 balls. Blend desired colors into dough with fork. Once the food color is mostly blended in with the fork, you can knead it with your hands.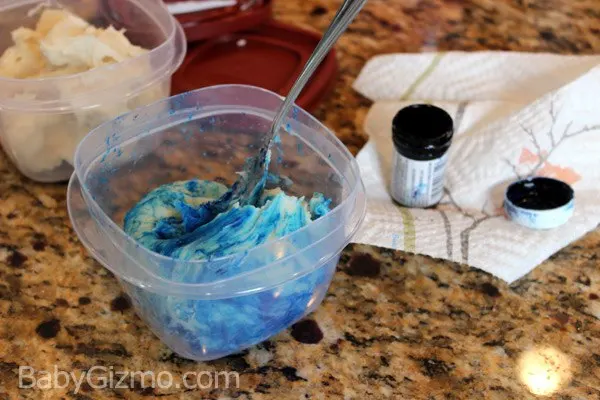 6. Cover and let cool. Store covered.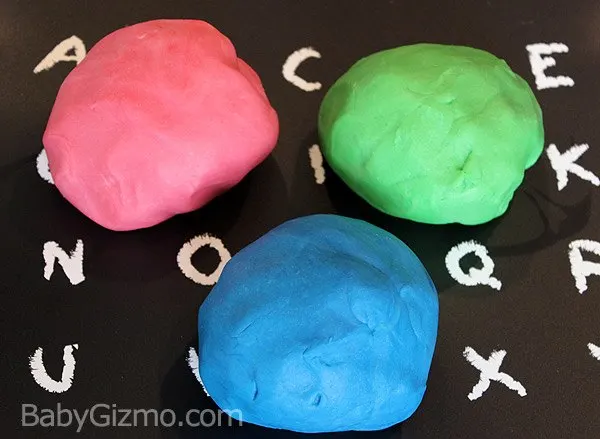 Recipe Source: Vitamix Recipe Book