In parenthood, you find perks wherever you can get them and one big perk of being a parent is all the baby stuff you will get and use. On one side, needing so much baby stuff sucks because it can get expensive and it takes over your living space. But mostly, all the baby stuff is actually pretty great because many times, we end up using those products for purposes completely unrelated to what they were intended for! Think about it:
Diaper bags:
Intended purpose—bag to carry all baby essential things, such as diapers (hence the name), wipes, spare change of baby clothes, diaper rash cream, sippy cups, fruit snacks, and any other child related need.
Additional purpose—these bags have so much storage and so many pockets! Carry your laptop in the padded changing pad pocket. Carry your water bottle in the baby bottle formula pocket. Shove in snacks for yourself for those long days at work or in class. Use the big ones, like the JuJuBe Be Prepared, as your suitcase for overnight trips. Replace your purses for a practical diaper bag with padded straps and you'll never go back.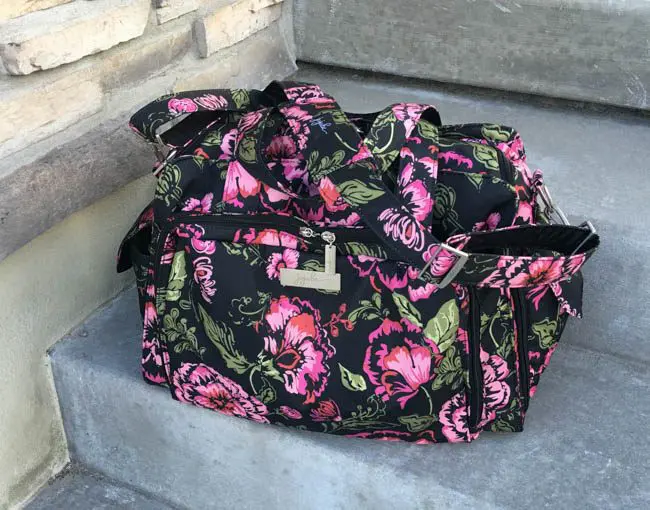 Baby gates:
Intended purpose—to corral our mobile children away from breakables and dangerous things, like the stairs, fireplaces, or the stove while we're cooking.
Additional purposes—to corral our pets where we want them, to hang our "lay flat to dry" laundry, and to keep our toddlers who can open door handles away from us during mommy/daddy "special" time.
Diapers:
Intended purpose—to catch your non-potty trained child's urine and fecal matter in an easy-to-cleanup way
Additional purpose—as ice packs, especially for moms to use on their downstairs while recovering from a vaginal birth. Read ten more unusual uses for diapers HERE, from Instructables.com.
Puffs and food pouches:
Intended purpose—quick snacks for children that will fill them and distract them when needed. They're easy to hold and pick up, which is necessary for clumsy baby/toddler fingers.
Additional purpose—duh! Snacks for mom, too! Those puffs are only 25 calories per half cup!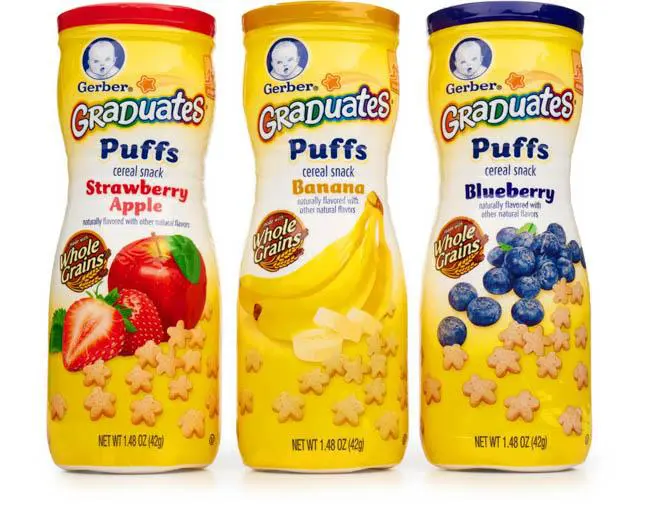 Baby Powder:
Intended purpose—a powder used to absorb moisture, thus preventing diaper rash.
Additional purpose—great for removing sand from your body after a beach trip and sometimes even as a deodorant. Best use is as a dry shampoo, so you can go longer between washing your hair! Which, let's face it: we're already doing that with a newborn at home, anyways.
A few honorable mentions:
Pack n Plays: Meant to be portable cribs but get used a lot as "baby jails," to contain mobile babies for as long as possible before they learn how to climb out of them on their own.
Changing tables: Meant specifically as the station where you will be changing your baby's diaper and will store those needed supplies. More often, however, it's used as a junk storage spot where knick-knacks go to be forgotten about, since you end up changing the baby pretty much anywhere without caring.
Now for the ultimate baby product we use for literally everything else:
Intended purpose—moist, disposable cloths meant to wipe the pee and poop from your child's privates and to clean the food from their hands and face.
Additional purpose—for dusting, shopping cart handles, blowing noses, picking up the dog's poop, makeup remover, scrubbing chocolate milk out of the couch cushion, cleaning your baseboards before your mother in law comes over, and quick clean up for after sex juices. Well, really they are fantastic for cleaning pretty much ANYTHING, anytime.
Keep some in your car, your upstairs, your downstairs, each bathroom, each bedroom, each bag you own, next to your kid's high chair, and take some to your kids' teachers for their classrooms.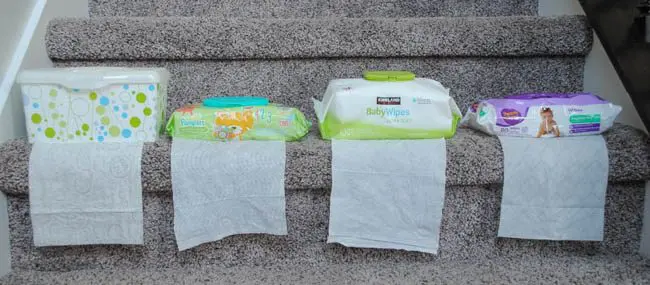 What other baby products do you use all the time for purposes unrelated to what they were created for? Leave us a comment!